TO LISBON AND BACK ON A FIVER is a self published book by Jerry Woods, who back in May 1967 was a 23 year old Celtic supporter who with a group of pals from Fife set off on a road-trip to Lisbon to see their team play Inter Milan in the European Cup Final.
The Celtic Star has been running Jerry's diary of the trip every day since Sunday – if you have missed the story so far then you can catch up on our home page – and if you want to order a copy of Jerry's book (appropriately enough it costs a fiver, with a pound going to The Celtic Foundation), drop me an email to editor@thecelticstar.co.uk and I'll put you in touch with the author.
I didn't manage to get yesterday's Diary from the road trip to Lisbon up on The Celtic Star until very late last night, given everything else that was happening yesterday. So if you missed Jerry's account of what happened with the Lisbon bound Boys on Tuesday 22 May, you can catch that HERE.
Now, I'll hand over to Jerry to take us through the events of Tuesday 23 May 1967 when the guys wake up before dawn in Le Mans in France…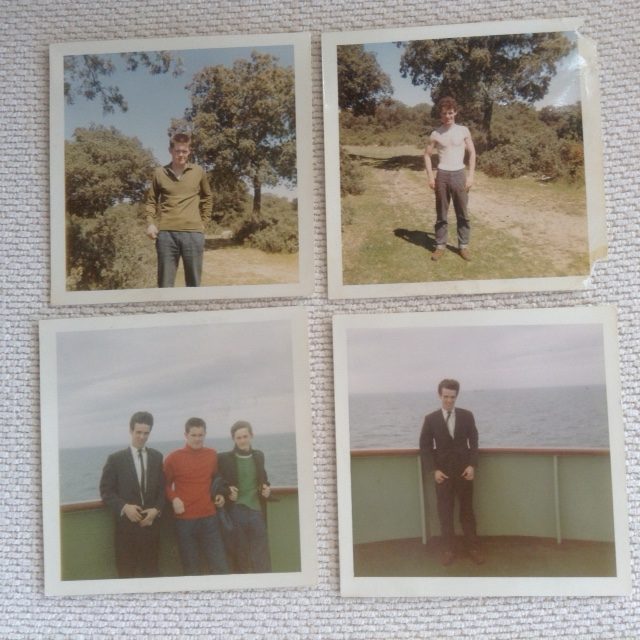 Tuesday 23 May – The Longest Day. "Might need a little help from The Man Above"
We awoke before dawn for a very long journey ahead. Today was to be a drive, drive, drive day with me at the wheel. The distance from our Le Mans overnight stopover to Burgos, Spain was to be 550 miles (890 km).
It was turning out to be a very warm day again. After getting some drinking water, Mars Bars and Crisps and having used the nearby field for our morning ablutions, and with the flags and scarves at the ready, we drove south through Le Mans towards Poitiers.
We stopped at Poitiers at a French bank to exchange my Scottish Five Pound Note for French francs. The bank employee had never seen this type of note and searched through sample specimen copies of various nations' currency. After a brief discussion with his Manager, he refused to exchange my Scottish Five Pound Note. While Danny Martin and I were in the bank, John and Brian disappeared into a nearby café for food and drink (one of many on this trip!).
We departed Poitiers and headed south west towards Bordeaux. This part of the journey was easy. It was a lovely day with flat roads and excellent scenery. We stopped on the outskirts of Bordeaux for fuel (4th fill up of 10 required). We entered Bordeaux via a new suspension bridge over the River Gironde, and the view was spectacular. The River Gironde is the river that the Cockleshell Heroes used for a raid on German ships during the Second World War.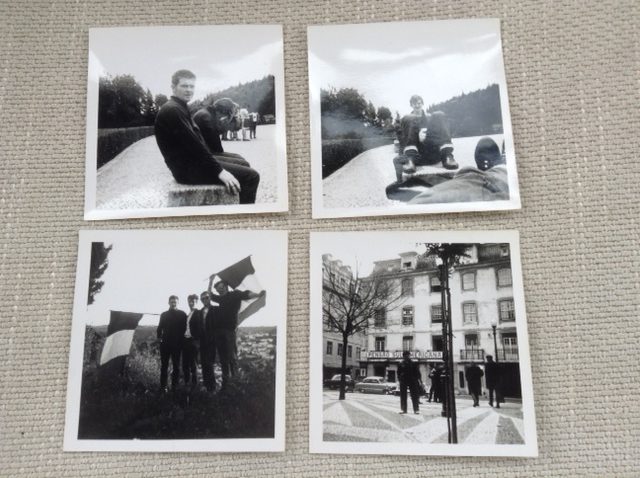 From Bordeaux, we drove to Bayonne and Biarritz, and crossed into Biarritz over the River Adour. This drive from Bordeaux to Biarritz was wonderful for scenery. France really is a beautiful country.
Having been on the road since dawn (other than the Poitiers stop) we decided to stop at a small restaurant for a meal and a drink. Brian with his limited French ordered burger and chips for all five of us. The meal was great, and was the first for Danny and me since the Ferry Crossing.
We departed Biarritz at about 6.00 pm and drove towards the French/Spanish border control crossings. On the drive to the border, we noticed snow on the peaks of the Pyrenees mountain range. The border towns in 1967 were Hendaye (France) and Irun (Spain). The border is separated by the River Bidasoa that flows into the Bay of Biscay.
At the Hendaye French border it was full Passport control, because Spain was a dictatorship under General Francisco Franco (a right b******!). We cleared the French Customs after a slight delay, and drove over to the Spanish border control in Irun.
The Spanish Guardia, the Civil Guards, were very pleasant and spoke about the upcoming European Cup final. We cleared Spanish border control without any problems and the guards wished us good luck and "Buen viaje". We then departed Irun and drove via San Sebastian south west towards Burgos in Spain.
By this time it was getting very dark, and we had been on the road for about 17 hours and had driven over 550 miles from Le Mans in France. We decided to stop at a campsite in Burgos called "Fuentes Blancas".
We were unable to find a safe and secure place to park because the campsite attendant, with his limited English, would only allow the car and two passengers into the car park. (Why this was, I can't remember. Maybe camp rules, or because we did not have enough pesetas to cover the cost.)
After a brief discussion with the other four, it was decided that Danny and I would take the car into the campsite, and the other three would sneak in once we had parked the car. I parked next to the wire mesh fence and when the coast was clear, Martin, John and Brian lifted the mesh at the bottom of the fence and crawled underneath. They then joined Danny and me in the car to plenty of "high fives" and laughter.
It was pitch black outside, very damp and nearly midnight. We settled down for the night. We had a long day tomorrow again.
Jerry Woods
Also on The Celtic Star…
Season Long Loans agreed for young Celts Robbie Deas and Daniel Church…see HERE.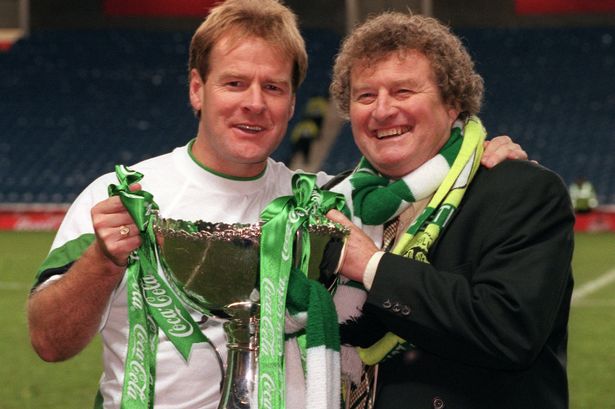 Wim ends a decade and a half of Celtic Misery in the League Cup…see HERE.
Tierney's £19.5 million Jackpot and Lenny wants to sign Five Stars…see HERE.
Rat's Not Happening! Rodgers fails in late £20m bid for Callum McGregor…see HERE.
Celtic Ambassador rates Tierney as good as Gemmell and McGrain…see HERE.
To Lisbon and back on a fiver – Monday 22 May, Mission Impossible and Hail, Hail Mary…see HERE.
We're all off to Transylvania, Part 3, 'The mood changed as the KT news spread'…see HERE.