ENGLAND'S finest were drawn against Celtic in the semi-final of the European Cup in 1970 and over 13,000 Hoops supporters travelled to Leeds from all corners of the British Isles to support the Bhoys. The English media had written Celtic off before the game had even kicked off but they were in for a shock.
On this day in 1970, Celtic beat Leeds 1-0 in the European Cup semi final first leg. Connelly with the goal after just 40 seconds. pic.twitter.com/GJ4TA6mOiE

— CelticLisboa (@CelticLisboaa) April 1, 2019
DidsburyCelt has written about this game in The Celtic Star on his series Supporting Celtic From Near and Far. He's what he had to say about the European Cup semi-final, first leg, Leeds Utd v Celtic on this Day on 1970. Here's his story…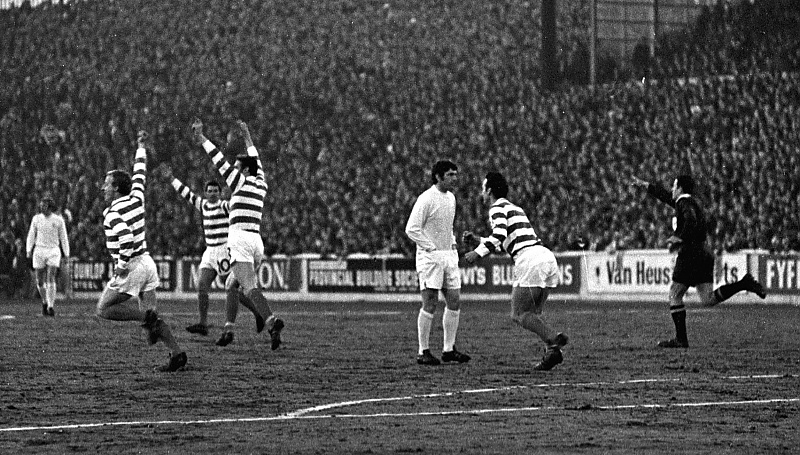 We had been drawn against Leeds United in the European Cup. How to obtain tickets? Hampden (the match was being moved to accommodate what was expected to be a massive crowd) should be no problem.
The first leg at Elland Road might be more difficult. Tickets went on sale for both legs on the same day, Palm Sunday. In my naivety I was on an early train to Leeds expecting to just walk up and purchase what I wanted. Unbeknown to me several English clubs including Leeds had a voucher type system whereby the fans queued and displayed their vouchers or programmes from previous matches to demonstrate their entitlement. Leeds had a variation of that.
Having discovered the situation I was standing about 200 yards from the stadium wondering what to do when I was approached by three or four Leeds fans asking if I wanted tickets and explaining their individual entitlements. It transpired that they were able to buy several tickets each and were willing to let me have their four spares at face value if I would trust them with my money. I jumped at the chance and handed over the cash.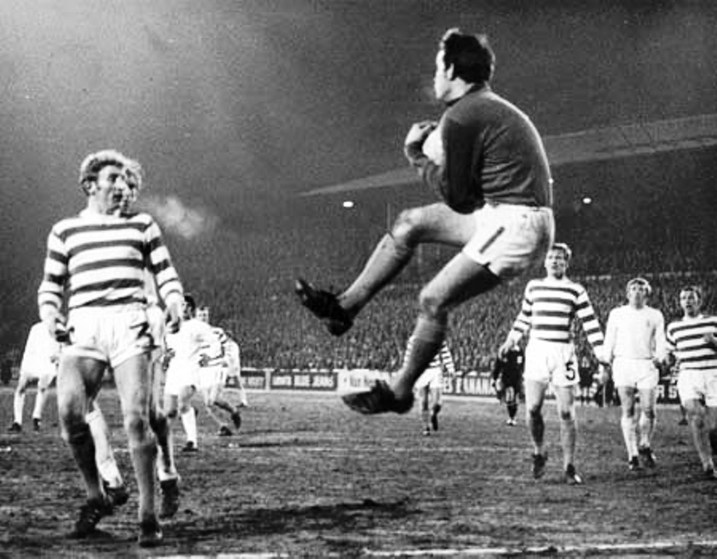 With assurances that they would not let me down we shook hands and they went off turning round two or three times to give me the thumbs up as they approached the end of the queue. As they snaked their way to the turnstiles they continued those assurances two or three times more and repeated them most strongly as they disappeared into the stadium. A few minutes later they emerged, again giving me the thumbs up, and walked straight back and handed over the goods.
I thanked them very warmly and we all shook hands again. A fantastic experience! I will never see those lads again but I will never forget their kindness and honesty.
I went off to find a bus into Leeds city centre. When I alighted wondering which way I should walk to the train station I realised that I could not be far from the Cathedral and since it was about noon I could go to Mass and then return to Manchester having attended to my religious duty as well.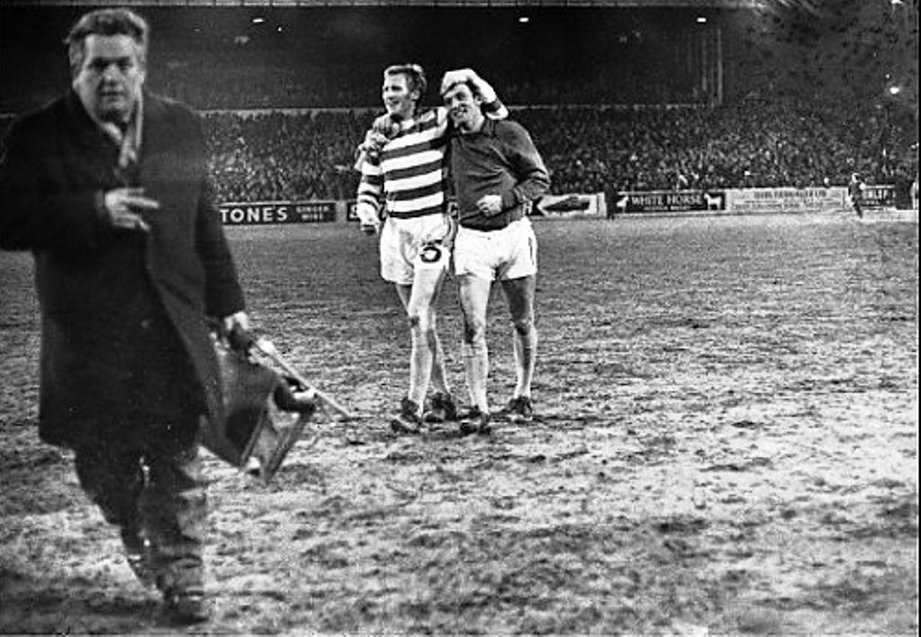 At the time my parents did not have a telephone at home and so I had to wait until Monday morning when I was back in the office to telephone my dad in his office to ask if he had tickets for the second leg and tell him of my good luck. I am not sure that be believed me immediately but knowing that this was something too important to joke about I did not have too much trouble convincing him.
The matches were truly amazing. My dad had travelled down with a car load and we met at the ground. The atmosphere was superb and when George Connolly scored in the first minute we all went crazy.
We gave them plenty to think about and fully deserved to win.
DidsburyCelt
We'll have more about this match later in the day.