THERE are some select beauties in life that make you truly and utterly mesmerised. It could be a rainbow breaking the clouds after a storm, or the view from Tour d'Eiffel over Paris whilst the shimmering lights dancing just for you. There are countless other beauties and I'll let you ponder them in your own time but there is one that I hope you've noticed at Celtic, however, and that is Tom Rogic.
The 27-year-old is one of the most naturally gifted footballers I've laid eyes upon. His touch, control, finesse and footballing brain are exquisite. There's no one like Tom Rogic in Scotland. I'd dare say that there're not many better than him in the UK for what he does. A classic 'Number 10', Rogic carves space when there appears to be none, sees a pass that no one else sees and pops up with a goal when it's what his team needs.
There are a few games to highlight just how good Tom Rogic is. We can discuss the 4-3 game at Motherwell where Rogic turned up with a great, late winner or perhaps the 3-2 victory at Ibrox where Rogic curled in a screamer. However, there is one game that goes under the radar. The UEFA Champions League match against Manchester City that ended 3-3. You'll remember the game well for the thrilling end to end nature but for Celtic, one star that shone brightly and may have gone under the radar was Tom Rogic. With ease, the Australian developed defence into attack, given the freedom to play by the knowledge that Brown and Bitton would hold their positions. Rogic carved through the likes of Silva, Gundogan and Fernandinho with the ball stuck to his feet. The main accolade in that game was delivered for Rogic in the form of a lovely weighted pass to Tierney who snuck it beyond Claudio Bravo. Rogic proves he could do it on the big stage.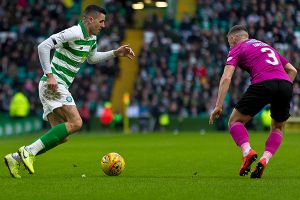 Another game is the obvious, an iconic moment in Celtic history and a stunning solo effort from Rogic. Substituted on when Kieran Tierney was taken to hospital, Rogic could have felt unnerved. His form in weeks leading up to the final had been fairly stagnant, unlike his usual self. However, showing true grit, Rogic toiled as Celtic looked for a winner. It must be noted that in the build up to the winner, Rogic was involved in a number of key attacks which Sinclair and Griffiths failed to convert. Rogic then had to take it upon himself to break the deadlock. Tom proved he could do it when it mattered most.
Let's be honest, there are even more games we can talk about. The Astana game, the Hapoel Be'er Sheva game, Kilmarnock, 2-0 away to Rangers and numerous Rogic specials against Aberdeen. To name just a few. The Australian star is the real deal with natural talent in abundance that Celtic enjoy when he is fit. His late goal at Livi before COVID-19 forced football to be postponed indefinitely proves that he has the mental strength to play at the club.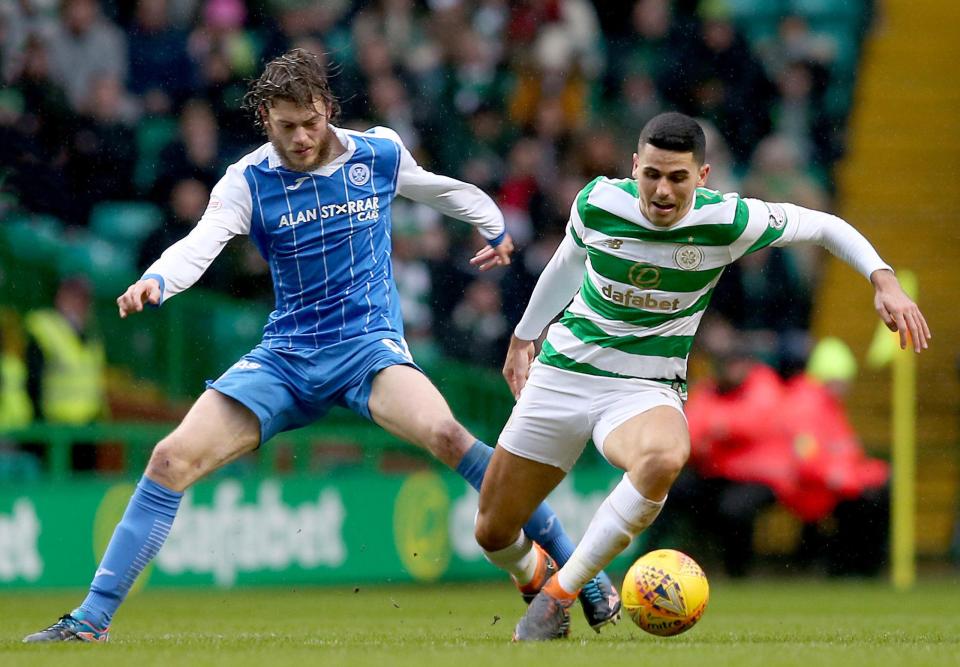 Having spoken about a select beauty previously, there is one moment that stands out. For the sheer significance of the moment in history that we found ourselves upon the brink of. Tom Rogic picked up that ball and began to drive at the Aberdeen defence, he'd been on the pitch for 65 minutes when he charged at Andrew Considine. There would be only one winner as utilised his quick feet to glide away from him and rifle the ball into the net to give Celtic an Invincible Treble.
It was one of the greatest moments I have enjoyed in my time supporting Celtic, the relief and the joy collided in an incredible moment as Hampden erupted amidst the downpour of early summer. We won't be able to enjoy the Scottish Cup until the end of the year but even the thought of this game cheers me up. Grabbing my Dad beside me and just celebrating like maniacs all because Tam had decided he couldn't be bothered with extra time. For many, the best moment supporting Celtic since Henrik's winner in Oporto in April 2003. For me, it was when Tam sealed our Invincible Treble.
The issue of fitness will always be peddled by the media, sceptical supporters and others as a black mark against Rogic, often used as a smear against the Aussie midfielder. There can be no qualms about it, Tom Rogic hasn't been the most fortunate with injuries in his Celtic career. These injuries limit his progression and stutter his fitness, which could explain why Neil Lennon looks to protect him – ergo 'when a game is won, bring Tom off' or bring him on for 30 to change the game. This mantra reflects how important a player Rogic is.
Make no mistake about it, Tom Rogic is one of Celtic's best players and that moment will live with me forever.
Support Celtic Youth Development
Help raise money for Celtic Youth Development by joining the £1 weekly lottery and you could win up to £25,000 – just click on any one of the photographs below to join. Lots of our readers have already done so and they're now doing their bit to help fund Celtic Youth Development that can deliver the stars of tomorrow and beyond. And you might even win a few bob too! And a special thank you to all The Celtic Star readers who have already signed up and are now supporting youth development to give us the Celtic Stars of the future…