Friday the 13th and it will feel like a nightmare for many Celtic fans today after hearing the news that not only is one of the longest serving players in our squad Nir Bitton leaving, but another stalwart of this current squad is also on his way in the form of Celtic legend Tom Rogic
Rumours have been aplenty recently regarding Israel international Bitton, and I wrote an article just the other day stating that I would be sad to see him go, as not only do I think his experience is something we will miss, but that we currently have no one capable of replacing what he brings to our squad in terms of a good, solid defensive midfielder we can rely on. So hearing the news confirmed today has definitely left me in a sombre mood but it's the other player departing that has left me even more shocked and bewildered.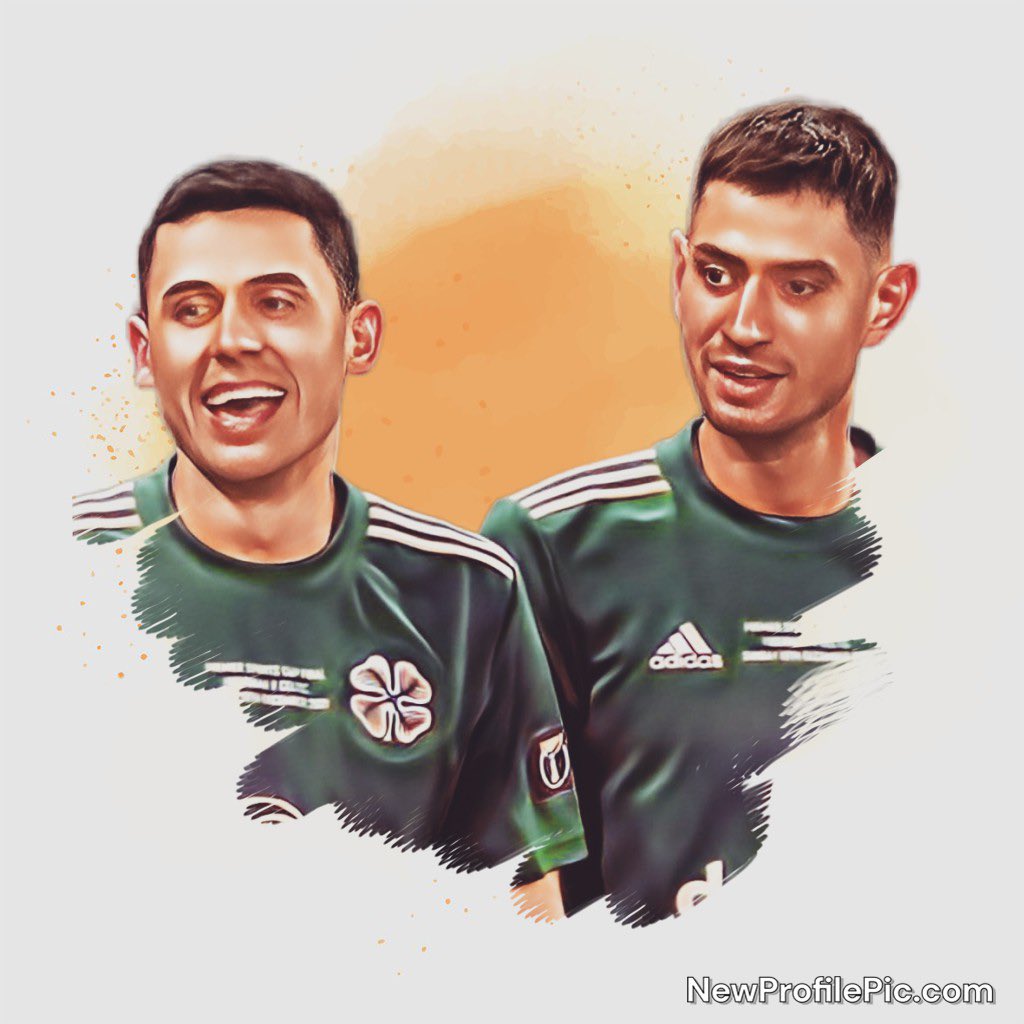 Celtic announced the departure of Australia international Tom Rogic at the same time, and although I had saw peoples reaction to a post he put up on social media last night regarding great moments in his Celtic career, I genuinely couldn't fathom that he would actually be on his way, not after the incredible performance he put in this season to help Celtic win back their league crown.
Tom Rogic has genuinely looked back to his very best this season and was one of the players tipped to win the player of the year award that instead went to his teammate Callum McGregor.
Not only that but personally I thought having fellow Australian Ange Postecoglou as his manager would reignite his passion and desire to stay in Glasgow even longer. It has been clear all season that Tom has enjoyed playing under his former international manager, the style of fast flowing attacking football Ange likes his team's to play suits Rogic down to a tee. I'm genuinely shocked about this news.
Regularly put them in their place. Occasionally off the pitch as well pic.twitter.com/7e6jfi3WbK

— Dan Tausney (@dantausney) May 13, 2022
In my opinion Tom Rogic is the most naturally gifted footballer playing in Scotland, and has been for some time. It has been an absolute privilege to watch him play in the hoops. His highlight reel is almost unbelievable, some of the things he does with a football at his feet is truly magical. I have seen many compare him to Lubo Moravcik, which I'm sure Rogic will look upon as a honour, but in all honesty Tom Rogic has done more, and provided us with even greater moments during his time at Celtic Park than even the little Slovakian hero did. He is certainly a Celtic player who will live long in the memories of our fans.
Now the reason for their departures is slightly unclear at present. Ange Postecoglou had the following to say about their exit, as reported by the official celticfc website:
"While we are very sad to see both Tom and Nir leave the club, we totally respect their decisions in wanting to seek a different challenge in football, having both played their part in our success for the past decade.

"They have certainly made such a tremendous contribution to Celtic over such a long and successful period for the club and I understand that in their minds the time is right to move on. I am sure they will leave with the sincere best wishes of our supporters having given so much of themselves to Celtic.

"From a personal perspective, as well as being very talented players, both Tom and Nir are top guys who have supported me brilliantly this year, in my first season – and again played a big role in this season's success. It is fitting that they leave Celtic as champions.

"Of course we will miss them, but we wish both Tom and Nir, and their families, great success in everything they do."
So our manager is saying that the decision was theirs to make and of course we can have absolutely no doubt that is true but it would be interesting to know just how hard Celtic tried to retain their services. Ange has said many times in the past that if players no longer want to be at Celtic he won't stand in their way and he may just have felt that they wanted to go so no point in trying to keep them, and maybe he's got the right attitude.
Bitton scored a few crackers for us in his time here. pic.twitter.com/2YRYx3kTLY

— Li'l Ze (@LilZe_7) May 13, 2022
However it does feel like a body blow to lose two vastly experienced, faithful and talented players at the one time. Both these players have gave the best parts of their careers to our club and have shown a hell of a lot more loyalty as 'foreigners' to the Celtic cause than a lot of players we consider 'our own' have.
💬 "It's been a special ride and I'm fortunate to have experienced so many great memories." – @Tom_Rogic

🏟️ Tomorrow, Celtic Park will have the chance to give Tom the send off he thoroughly deserves! 🍀🙌

Tom's full in-depth interview coming next week 🔜 pic.twitter.com/N9pG4FvNQ7

— Celtic Football Club (@CelticFC) May 13, 2022
I'm not usually the type to dwell on these things as most of the time it feels like just another player who has used Celtic as a shop window getting the big money move he craved but this definitely feels different. They have proved how much Celtic means to them. It's not often you get foreign players who join and fully submerge themselves in the club and this pair certainly have.
I don't know who made this video to credit them.

Tom Rogic. 🍀💚 pic.twitter.com/QwrFqOOSyI

— Free Rogic. (@celticforever9) May 13, 2022
Other recent players that made me feel sad when they left were Scott Brown and Mikael Lustig, with this pair however I felt they had fully emptied all they could give for Celtic and keeping them would only be for sentimental reasons but that is not how I feel today. I feel we could have definitely got at least one, if not two more good years out of this pair.
I wrote an article yesterday saying I thought signing James Forrest up for a few more years was a shrewd bit of business by Ange, but if I was to ask a Celtic fan one week ago to guess what player Celtic were going to offer a three year extension to either Rogic, Forrest or Bitton, I have a feeling Forrest would have been the least likely answer. That's no slight on James by the way, I'm extremely happy he's staying, it's just I think maybe more fans would have assumed the others had a longer shelf life at the club, especially Rogic.
🥹 Niro. That is all…

🏟️ Celtic Park will also pay a fitting tribute to Nir tomorrow at the match 🏅💚

The full 𝙚𝙢𝙤𝙩𝙞𝙤𝙣𝙖𝙡 interview with Nir Bitton coming next week 🍀 pic.twitter.com/c3w2qc7uRq

— Celtic Football Club (@CelticFC) May 13, 2022
The one thing this does mean is that Ange Postecoglou is going to be busy yet again in this transfer window. Players capable of replacing Rogic and Bitton won't come cheap, there are few more valuable commodities in football than a top class attacking midfielder. Some may say we already have Matt O'Riley and David Turnbull, two players I highly rate by the way, but I feel they may not be Champions League standard quite yet. It will be interesting to see if replacing Rogic is a top priority for Ange with these two already in the squad.
With confirmation that Tom Rogic is leaving Celtic, we wanted to tell this story one last time.

When Stuart met Tom 🤝 pic.twitter.com/rmldqD2q4f

— The Cynic (@90MinuteCynic) May 13, 2022
I have no doubt both Rogic and Bitton will play at Celtic Park tomorrow and it will be heart warming to see them receive the magnificent goodbye from the fans that they deserve. Thanks to both of you for taking Celtic into your hearts and giving us some absolutely fantastic memories along the way. You will be fondly remembered.
Conall McGinty
GET YOUR INVINCIBLE T-SHIRT NOW FREE WITH MATT CORR'S BRILLIANT BOOK
You want one of these? It's completely FREE when you purchase INVINCIBLE from Celtic Star Books website, just click on the t-shirt below to order your copy and when you do select the size you want from small, medium, large, XL or XXL and add that after your name so we'll know which size to send you…