Today's win at Hampden in the League Cup Final, and Celtic's 10th consecutive trophy achieved with a 1-0 win against 'the' Rangers got me to thinking, as Willie Collum blew his final whistle somewhere close to seven minutes into added time this evening.
"When I pass away," he said, "it will say on my tombstone: `Andy Goram broke his heart.'"
The words of Tommy Burns bounced off my head as Celtic won the League Cup Final at Hampden Park this afternoon.
Burns, shaking his head in admiration, said: "I think he is the best keeper I have seen for…for…forever."
Celtic 0-0 Rangers – Jan 1996. Andy Goram proved himself to be unbeatable as Rangers drew at Parkhead to remain eight points clear of Celtic in the league. Goram made a number of saves throughout the match, notably from Andy Thom and Phil O'Donnell.
O'Donnell himself was quoted as saying `is there any way we can beat this man?"
For Tommy Burns it was indeed 'forever'. For Celtic fans today there was a little bit of football going full circle.
Steven Gerrard is unlikely to have had any understanding or recollection of Tommy Burns's words some 24 years ago. This evening he does. Historically there was a symmetry to it all for the rest of us.
There are times you pay your money, you buy your striker and you win your games. For the last three years it would be hard to argue that Celtic's choice of outfield players haven't almost entirely led to our success.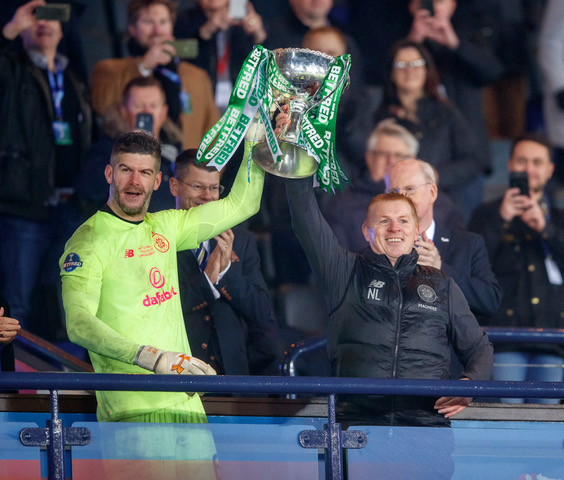 Today however Celtic's Number One, The man the Catalan press described as 'The Great wall' became Steven Gerrard's Andy Goran and if he's not careful he may well become the millstone hung around his neck that sinks a promising managerial career.
Today Ten-man Celtic survived a Rangers battering in the first half in particular and much of the early exchanges of the second half also.
It included a missed penalty – to clinch their fourth Scottish League Cup in a row and 10th consecutive domestic trophy.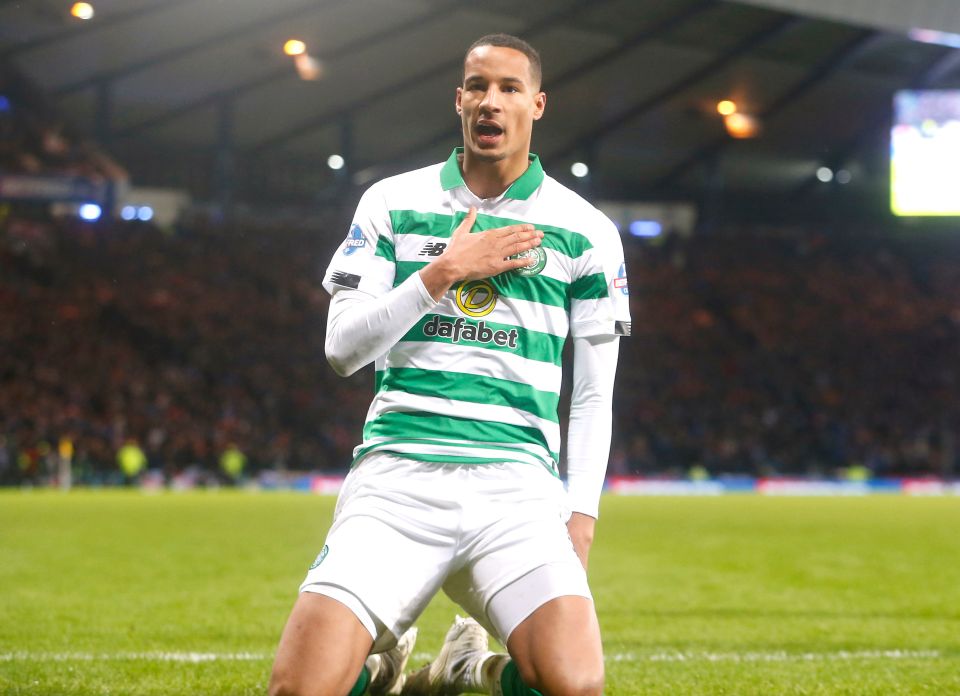 Christopher Jullien slammed in the winner with Celtic's only shot on target, though the French defender appeared a yard offside, again it reminded us all a little of when things go against you it tends to be because over the course you've kind of earned it.
Three minutes later in a frantic contest, Jeremie Frimpong was sent off after fouling Alfredo Morelos in the box, only for Fraser Forster to save the Colombian's penalty.
That was only one of a series of brilliant saves by the Celtic goalkeeper, who spectacularly denied Ryan Jack before the break as well as Morelos on three occasions.
The Rangers striker wasted a number of other opportunities including one in stoppage time as, despite finding the net 25 times this season, he remains without a goal against Celtic.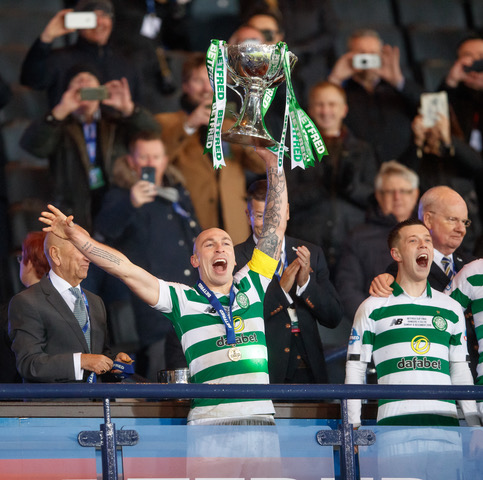 The decision to allow Tavernier to pass the duty of derby equilibrium from captain to striker was an abdication of responsibility. Every Celtic fan felt it.
Even before he took the kick we knew there was something in the air.
Did 'the' Ranger's captain really pass the chance to draw his team back into a game onto the guy who had never scored against Celtic?
Neil Lennon's side demonstrated impressive resilience as they further advertised their dominance of Scottish football and are now 31 domestic cup matches unbeaten.
In this particular game it was 'The Great Wall' who stood up to a Rangers onslaught, and looking at their players reactions on field post-match, Celtic may well have buried a perceived revival before it has even began.
This was a game Celtic should have been dead and buried in a first half where 'the' Rangers didn't so much out play Celtic as outmuscle us. The Second half started much the same until the introduction of an apparently half fit Odsonne Edouard ruffled their feathers.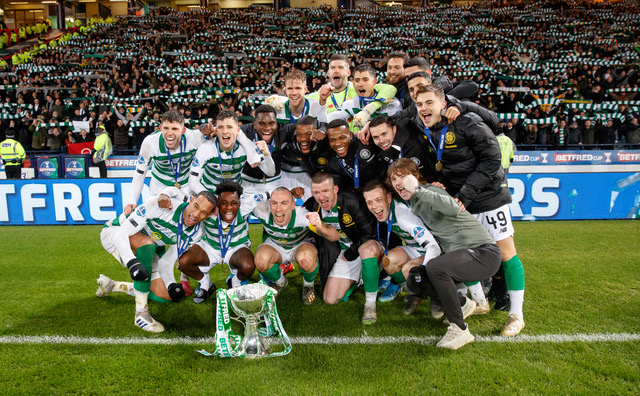 Conor Goldson decided he'd 'lay one on' Celtic's talisman early doors and hope to render our striker ineffective.
Instead from the resultant free kick Christopher Jullien stole in to stab home Celtic's one shot at target and the goal that saw a Celtic side weather a storm and come out with the moment of quality that separated the sides.
This was a game 'the' Rangers should have won. Every single bit of fortitude and official intervention went their way. They were left open on goal on so many occasions and yet found one man in their way.
Perhaps Christopher Jullien will be recorded as the man who won the League Cup and 10 consecutive domestic trophies for Celtic.
However written on Steven Gerrard's tombstone as 'the' Ranger manager, it is unlikely the name of Christopher Jullien will ring out.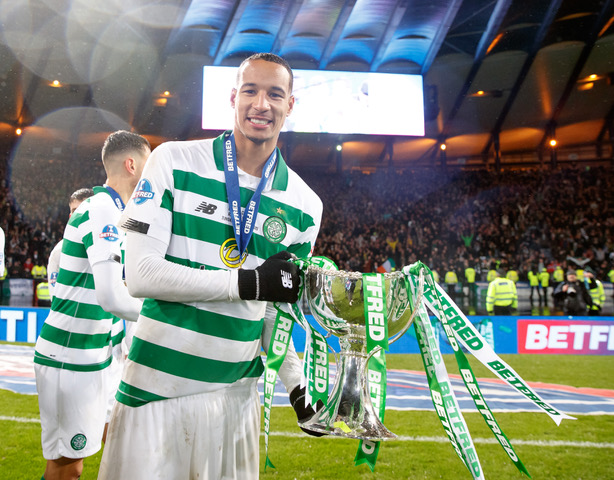 More than likely it will read. 'Fraser Forster broke his heart'.
There is no way back for 'the' Rangers from this result tonight. It wasn't only Steven Gerrard's heart that was broken by Celtic's 'Great Wall'. It was every member of that 'Rangers' team.
Their heart and their will was defeated tonight, there is no way back.
Niall J
ALSO ON THE CELTIC STAR…
The Rangers are stuck in that never ending cycle of floppyitis…see HERE.
Celtic's 10IAR – Psychological Damage to the Rangers is Huge…see HERE.