Will McCusker's #FanofTheWeek
Next up for our very popular Fan Of The Week on The Celtic Star is Will McCusker. Will is 42 and and he's from Coatbridge. He's the only boy of four children and with his three sister's he's had his battles over the years and ups and downs like everybody else. Will has two boys aged 20 & 21. They're not as much into the Hoops as there Dad is but Will says that that's down to the modern culture.
Will has never been part of a CSC but he's been on and off with season tickets since the 90's. You can follow Will on Twitter @WiliamMccuske9
Asking the questions as usual is our Celtic Star reporter Scotty Alcroft. Here is Will McCusker's #FanofTheWeek…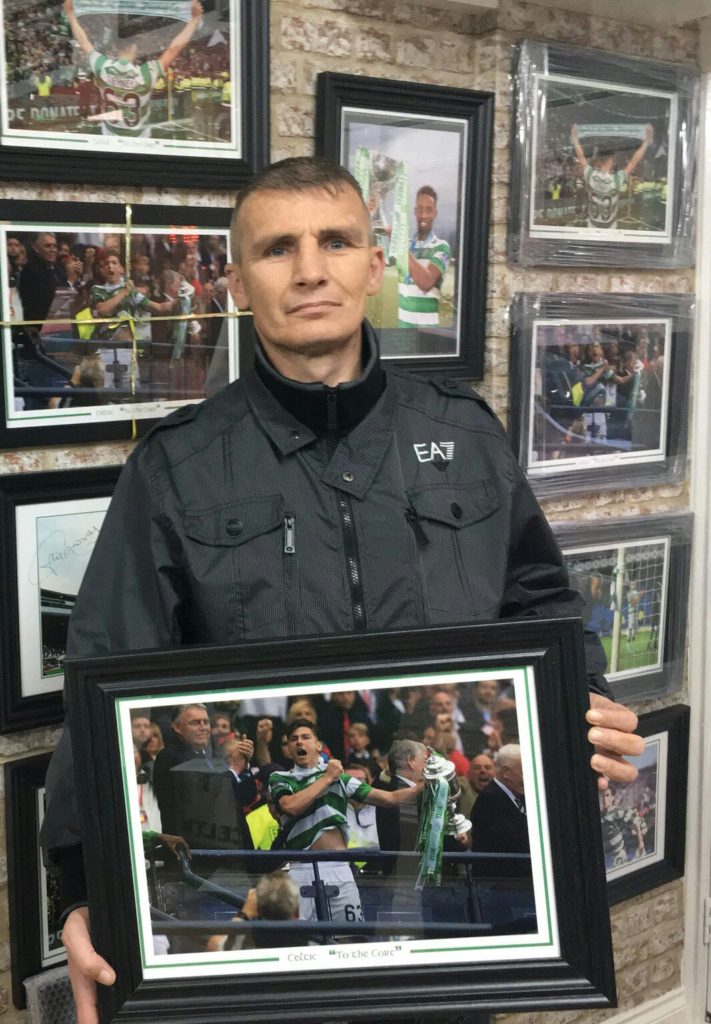 What's your first memory of Celtic?
It would be the disappoinment over Charlie Nicholas leaving. This is when I realised that Celtic just weren't just something on the television. I saw my Dad and my uncles gutted about something that they couldn't do anything about. I would experience this more as I got older obviously but that was my first clue that Celtic was more than just football.
What was the first game that you went to?
My early childhood is a blur of smaller games, smaller opposition and being "protected" in the stand by my Dad and whatever Uncle made it that week. My Uncle Davie McCulloch used to play for Ayr United in the 70's and I remember him being a fixture at early games. The game that sticks out though was Dundee for the League in 88. I was allowed to go with my friends from school and pay at the gate and that meant we were only ever going to go to one place…. The Mythical "Jungle"!! Anybody who was there will tell you what a day it was. There were games before but this is the one that sticks out for me as my first proper game with my pals and what a day it was.
Who are your top three favourite Celtic players and why?
Right now? I'd have to go with these three.
Scott Brown – Needs no introduction. He does exactly as it says on the tin. A born winner and a driving force who won't let standards drop around him.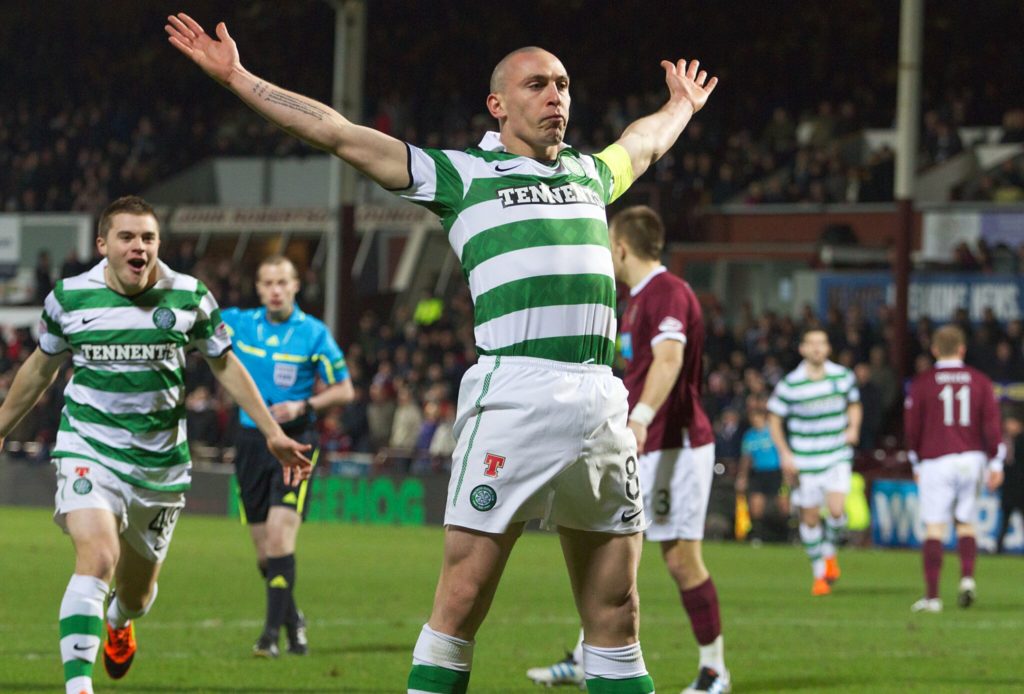 Tom Rogic – Capable of getting us out of trouble with one swing of the boot. His ability to hold the ball and twist and turn out of the reach of defenders is brilliant.
Cal McGregor – Tireless worker who loves the club and just doesn't stop. Always looking for the ball, always fancies it from anywhere inside 30 yards too.
Best game you've ever seen involving Celtic in your time?
Probably Juventus in 2001 when big Sutton scored that screamer. Also the 6-2 game against Rangers when everything went right and we just blew them away. I also remember a crazy game against, I'm sure it was FC Tirrol Innsbruck in the late 90's. Think it finished 5-3 but the noise coming from Celtic Park that night was explosive. Aye, I'll go the Juventus game, 4-3 to Celtic. Top Night!!
Worst game you've ever seen involving Celtic in your time?
The 99 "Shame Game" for obvious reasons but it was a bit more than that. It's true, even now people will only talk about the result but some of the decisions "Dallas" made that day defied belief. I'll never forget how their players behaved that day as well so when they have a pop at Broony or Griffiths noising them up now I just smile. What goes around comes around. I just wanted the whole day to end when Dallas blew for that penalty.
Pick your best ever Celtic X1 from what you've had the pleasure of witnessing?
Ok, I'll write my team down then maybe explain.
Boruc
McGrain Elliott VVD Tierney
Brown McStay Burns
Di Canio
Larsson Big Pierre
It would be a 4,3,1,2 with Di Canio playing just behind Henrik and Pierre. Plenty of goals and dig in that team. We all know about VVD but Elliott wasn't here long but loads of Celtic Da's will be saying, "Oh aye, good shout". I'll guarantee it. What a player he was. The rest is just a well balanced attack minded machine.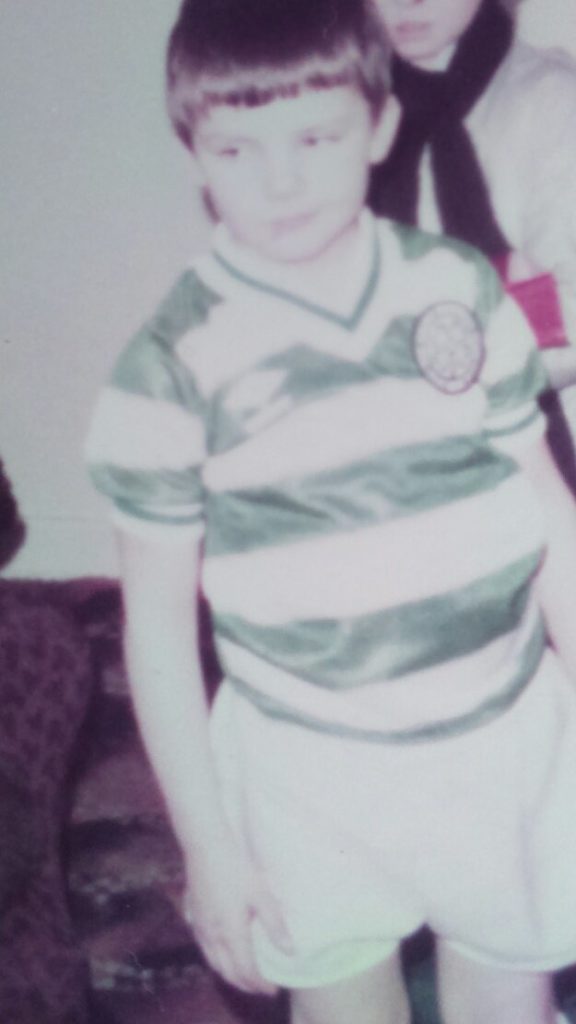 Give us a funny or surreal moment from your time supporting the Hoops?
Well, when I was I was younger I used to box at a decent level and one night I was boxing in a place in Bishopbriggs called the Eagle Lodge. It was a wine and dine show and Tommy Burns and Pat Bonner were there to hand out awards. I couldn't believe it!! Tommy was gonna hand me a trophy. So anyway, I won no bother and Tommy came into the changing rooms to first commiserate my opponent then he sat and told me how great I was and to stick at it and keep working hard. There were no mobile phones then so I ran to a payphone to tell my Dad. He wasn't fussed about the fight, he just wanted to know what Tommy said haha. The fact that Tommy took 20 minutes of his day to tell me I was great meant the world to me and my Dad.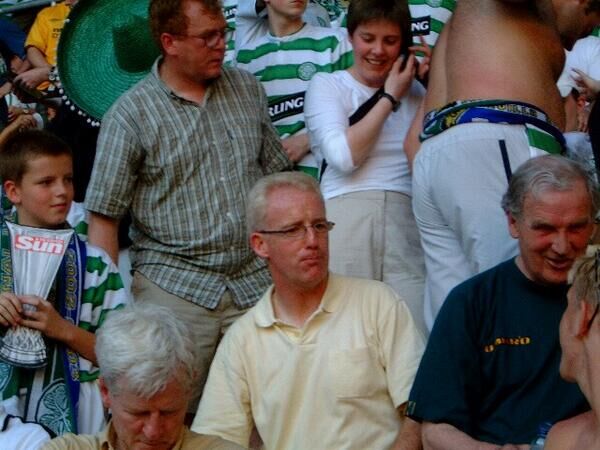 Give us your assessment on how that season went?
Great season!! Maybe not as ruthless as the season before but that was always gonna happen. Key injuries at bad times didn't help. Dembele, Armstrong and Roberts to name just a couple. We got the job done and the trophies in the bag. Yes we drew far more than we should've but I believe if they were "must win" games then we would've won them. Any time that we were asked a question we answered it. Usually emphatically!!
If you could choose 3 players from our history that would benefit today's side, who would they be and why?
Jimmy McGrory – The man's numbers are incredible. Could you imagine him with today's lightweight gear and balls and stuff? He clearly just had a striker's instinct.
Jimmy Johnstone – Any side in the World would find room for him, he was that special!! I'm not going to bore everyone with stories that they've already heard but we've all seen the footage of what he could do. Just a special talent!!
Billy McNeill – This current team need a solid defender who's been over the course and can direct others around him. Who better than big Billy? The experience gained in his career would be invaluable right now.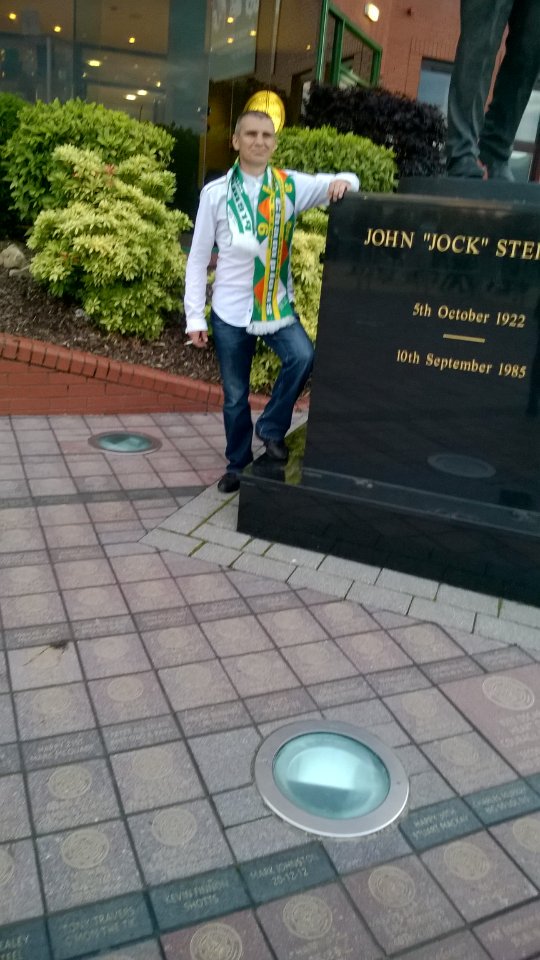 Finally, explain to us what Celtic means to you?
It's the "good guys" thing isn't it? No matter where you are in the World and you see someone in the "Hoops" you know that you're both the same. I'm sure this applies to people wearing Barca tops too. It's also a massive thing for family to bond and re-aquaint over games cos no matter where life takes you, that'll be the two things that remain undiluted. Your love for your family and your love for Celtic.
Scotty Says…
Will, that was a tremendous, it really was. My early memories of Celtic involve being in the "Jungle" too and what a place that was. You must have been down the front with me and all the rest of the kids haha? The atmosphere created by the "Jungle" is very similar to what we get now with the standing section. Great memories.
Your story about Tommy Burns was very heartwarming and just says exactly what Tommy was all about. I'm loving your Celtic X1 too. That's some team and pretty similar to mine. That front three is pretty frightening and I don't think that defence would concede many. I hope to see you at Celtic Park for a game in the future. HH
Interview for The Celtic Star by Scotty Alcroft
#FanOfTheWeek
#10IAR
@Scotty10IAR on Twitter
Have you got your Beautiful Sunday t-shirt for your summer holidays yet?