Growing up in the sprawling Pollok housing scheme in Glasgow during the 1970's Glasgow Celtic was a big part of my life. My dad took me to all the games home and away on the St Brendans Supporters Bus from Linwood. We used to get on the bus with my uncle Jim, my dad's brother, at the Argosy pub on Paisley Road West.
I was spoiled as a young Celtic supporter. I got to see the greats like Jinky Johnstone, King Billy McNeil, super-human Danny McGrain, and Super Kenny Dalglish. I got to watch us secure seven, eight and nine in a row. I got to see Dixie Deans score not one but two cup final hat-tricks both against Hibs in the 1972 Scottish Cup Final and 1974 Scottish League Cup final. He scored his way into the history books.
His first hat-trick was all the more remarkable as he scored it only days after blasting a penalty over the bar at Parkhead against Inter Milan in a massive European Cup Semi-Final shoot out after two nil-nil stalemates home and away. He took a lot of flak for missing that penalty but responded by scoring a glorious hat-trick at Hampden in a 6-1 routing of a good Hibs team. There were some lows as a boy fan but mostly highs.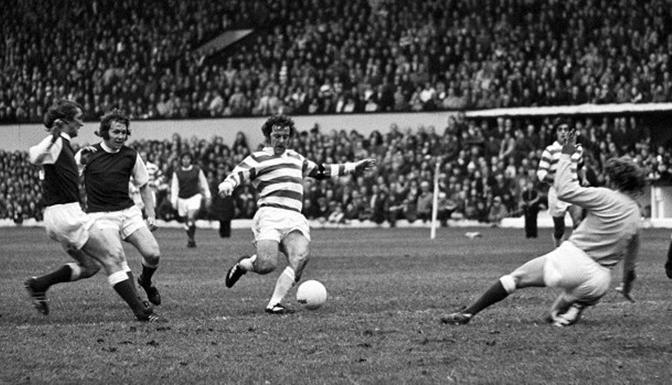 Over forty-five years later the St Brendans Celtic Supporters bus still transports fans to the games but my bus at the Argosy pub on Paisley Road West is now the Argosy Celtic Supporters bus. Having spent many years in my teens and early twenties trying desperately to become a professional footballer who would one day wear the Hoops jersey as a player I missed lots of the live action during the 1980's and 90's.
Spells with various Junior football clubs as a semi-pro was as far as I got in pursuit of my football playing dream. I tried hard but just wasn't good enough. The legendary Man Utd scout Jimmy Dickie advised me one day that I lacked a yard of pace and it was critical. I remember watching Celtic highlights and as many live games as possible and being utterly deflated at the injustice of Tommy Burns teams.
His three seasons as the Celtic boss were hard and only one trophy was won. Yet the team he assembled in his third season so full of flair, free flowing football and goal scoring exploits. The songs were also brilliant. 'There's only one Pierre', 'Di Canio…', 'there's only one Jorge Cadete… puts the ball in the netty…' Great memories. Some stunning displays. We lost only one game the whole season.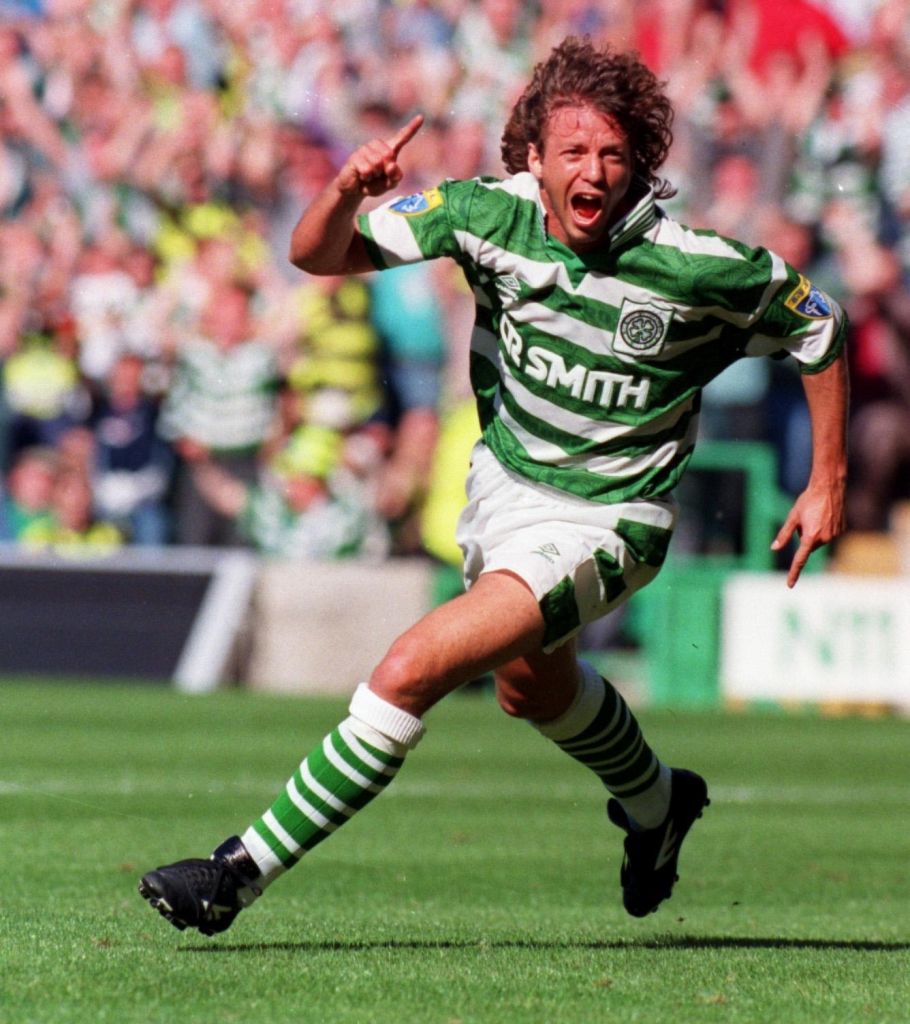 Against a star-packed Rangers side ripping the Colin Nish out of tax laws and fair play principles to bag nine titles while paying players via off-shore loans and other shady and illegal schemes. The agony of losing only one game but still losing the league is seared in my memory.
I can't help thinking about those Tommy Burns years and the man himself now when I read social media post after social media post from Celtic fans slating our current manager and delighting our many opponents within football in Scotland with criticisms of his tactics, team selection, body language, and post-match reactions. The same fans who used to slate him for being too volatile and lacking the dignity to be a manager now attack him for not being angry enough and remaining calm in the face of some poor results.
Neil Lennon played his heart out for our club. He captained our club. He drove our club on to great victories on the park and has inspired us to great victories as manager off the park. Neil Lennon's win ratio as Celtic manager is second only to Martin O'Neill. At 71.94% it is a better win ratio than even Big Jock, Rodgers and Gordon Strachan. Since returning to Parkhead when we needed him in February last year his win ratio is even higher at 77.11%. Of 83 games played he has led us to 64 wins, 10 draws and 9 defeats.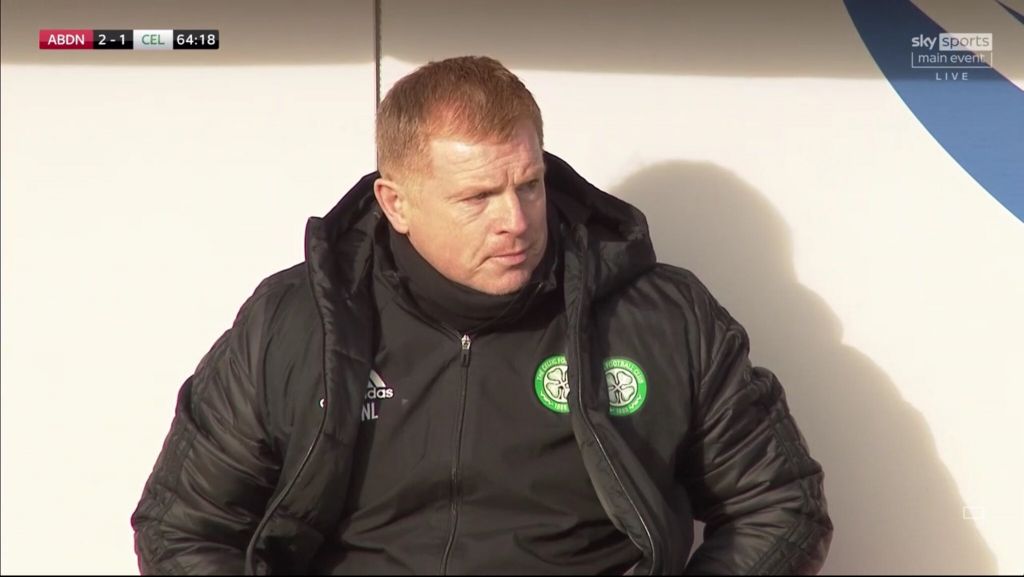 Since the start of this extraordinary Covid19 cursed season which has banished the incredible 12th man from all of Celtic's games he has managed us to 11 victories, 2 draws and 3 defeats in empty atmosphere dead stadiums with a squad that has never been fully fit or available. In this historic season when we attempt to scale the rocky mountain to an unprecedented 10th successive title, we have played 11 games, won 8 of them, drawn 2 and lost one. Yet fans see fit to fill various websites and blog spaces with talk of his inadequacies, re-cycling tittle-tattle and manufactured stories of rifts and internal confrontations no doubt hatched by enemies of the club and the crusade for the ten.
Lennon won Scotland's manager of the month award for September for steering us to eight wins on the trot, but some fans called for him to be sacked in the aftermath of one bad performance against the Rangers in October. He would have been the first manager in history to win the manager of the month award one month and be sacked the next.
What would Tommy Burns have said to all of this noise? I wonder if he is angry or sad in his heavenly home. Looking down at the tirade of abuse directed against one of our own. Wondering where the dignity is in openly speculating about removing a manager with such a remarkable record of success as Neil Lennon and pontificating about possible replacements while a decent, loyal, faithful and committed manager is still in place two games away from leading us to an historic quadruple Treble and only 11 games into a destiny defining season which has been littered with mishaps and barriers that he is trying hard to deal with.
Am I just a Neil Lennon apologist? Yes, if you want. If that makes you feel better about slating the manager of our club only 11 games into the pursuit of the Holy Grail call me a Lennon apologist. I plead guilty.
I believe he is a thoroughly decent man first and foremost, but I know he is also one of us. A Celtic man through and through. He is hurting after the loss to Ferencvaros, a game we dominated and mustered over 20 attempts on goal, 11 on target and scored a perfectly good second goal that was chopped off. Do you think he wanted to start without Eddy and Griff up top? They were not fit enough to play. The guy he started with up top scored. We also hit the bar. We were unlucky.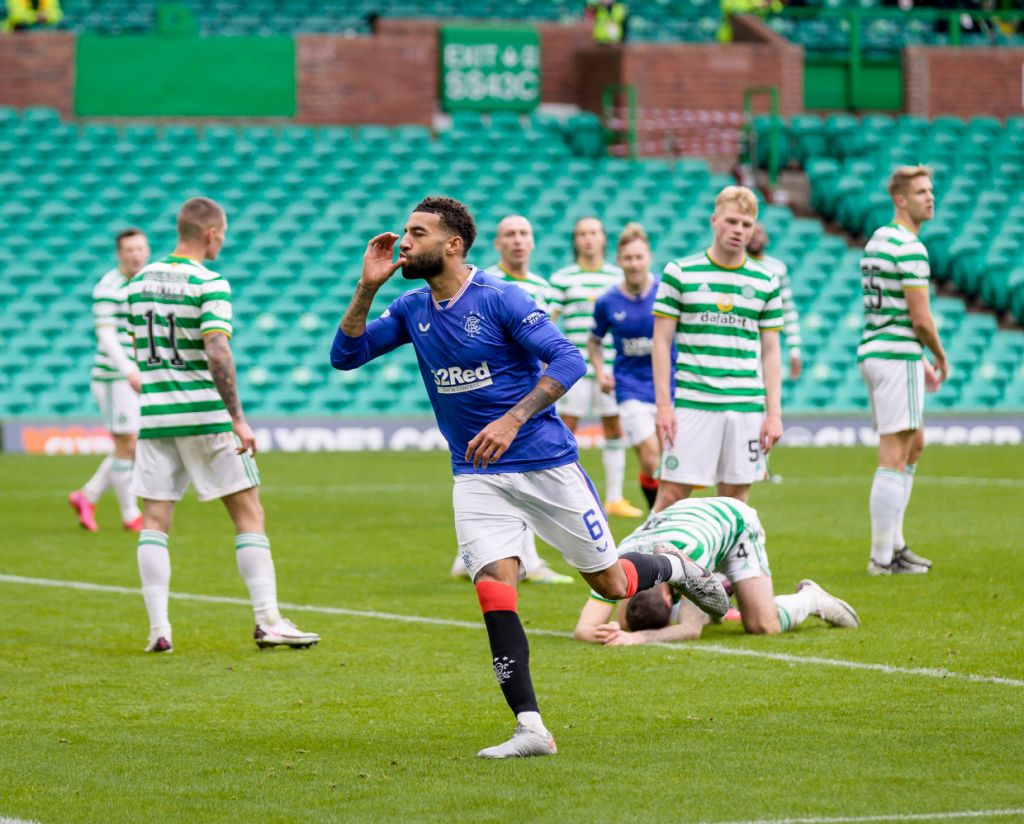 Against theRangers it was not bad luck but unacceptable performances all across the park which let the manager and the fans down. Tactics and strategy are all good for online squabble and armchair managers to pontificate about but they mean absolutely nothing if the players on the park don't win their personal battles on the park and out fight, out run and out fox their direct opponent. Whether we played three at the back or four at the back wouldn't have mattered a jot because nine of the starting eleven didn't turn up. They had bad games. It happens. The core of the team who underperformed against theRangers have won 11 of the 12 available trophies in the last four seasons. They will go on to win that 12th available trophy in the coming months. They were bad at home to theRangers, but they will come good.
The manager is Neil Francis Lennon from Lurgan in the North of Ireland. He has been a battler all his life as a player and a manager. He is confronting an entirely unique set of circumstances right now. He is carrying the weight of hope and expectation from a worldwide Celtic support who are desperate to clinch the unprecedented Ten- in-a-Row but are not present in their usual 60,000 to drive on the team.
Players, many of them young and living in countries away from family and friends, are coping with a pandemic which has destroyed normality. Sure, other players may be missing the atmosphere and fans but that inspiration is ten times bigger and better at Parkhead than in in other stadium in Scotland.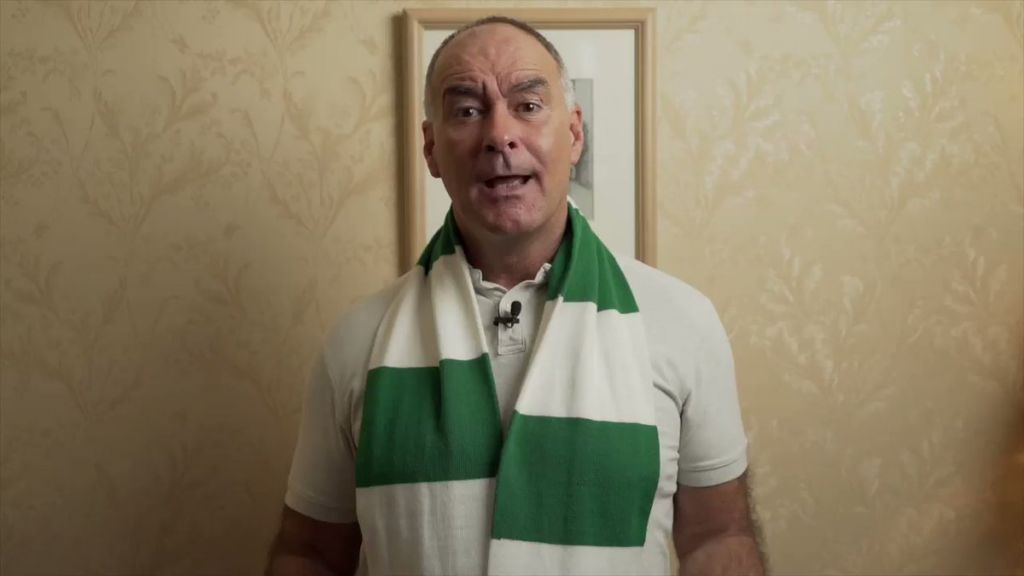 A manager who has had to cope with personal depression and had the courage to speak out about it to try and help others less fortunate than himself now finds himself in the firing line from fans that he had expected more from. Whatever happened to the 'faithful through and through' line of the song and the 'we don't care if we win, lose, or draw' hymn?
As that wee boy from Pollok I remember getting a 50 bus back from the city centre after attending an Old Firm game behind my dad's back. He never took me to a Celtic/Rangers game as he wanted to protect me from the bile and hatred. On the top deck of that bus I first heard a guy sing a song I'd never heard but instantly loved. I later learned it was called the Coronation Cup song. I loved it because it told a true story and finished with inspirational words that I thought defined Celtic fans and our loyalty and faith. The last verse summed it up for me…
Well it seems Phillip and Lizzie and their many hingers oan in Scotland have found another way to beat Celtic down. They are encouraging us to fight amongst ourselves and attack the guys who are trying to do the best for our club rather than concentrate our attacks on the many who are trying to undermine our club.
Everyone is entitled to their opinion. That is true. But while you are entitled to your own opinion you are not entitled to your own facts and the facts are Neil Lennon has done well as the manager of Celtic and deserves our wholehearted support as he tries to steer us towards the 12th, 13th and 14th and 15th trophy in a row and in the process the elusive TEN successive titles.
I say batton down the hatches. Circle the wagons. Stick together and get behind the manager and team. Continue the attacks, slurs, tittle-tattle and all round negativity if you wish but I believe Neil Lennon and the team deserve better from the best fans in the world. Last season after the defeat to theRangers at Parkhead I declared loud and proud In Lenny I Trust.
Today and throughout this long, extraordinary season of inevitable twists and turns I declare again loud and proud – In Lenny I Trust. #HH #COYBIG #KTF
Tommy Sheridan