Black Friday is the time of year where bargains are readily available, turns out in Prague it starts on a Thursday night.
Celtic it appears bought into the annual giveaway culture some 12 hours early in the Czech capital, as they fully advertised the club's historical charitable roots, and kicked off the season of goodwill for their Czech hosts by handing out bargains – not so much at reduced cost, rather entirely free of charge.
You have to feel for the players at times. Not many would have questioned the solidity of a back four of Elhamed, Julien, Ajer and Laxalt yet it doesn't seem to matter what players are chosen, the same soft underbelly is regularly exposed.
Going forward Celtic have teeth, as we saw with a simply wonderful goal on the counter attack when Odsonne Edouard was fed with precision by Moi Elyounossi. Yet out of possession the same old issues raised their heads above the parapet.
Gaps between central defenders and full backs? Check. Inability to stop cross balls? Same as. Defending corner kicks? Still inept. Diagonal passes across the defence? We remain without a clue. Cheap free kicks around the area? Nothing other than consistent in that regard.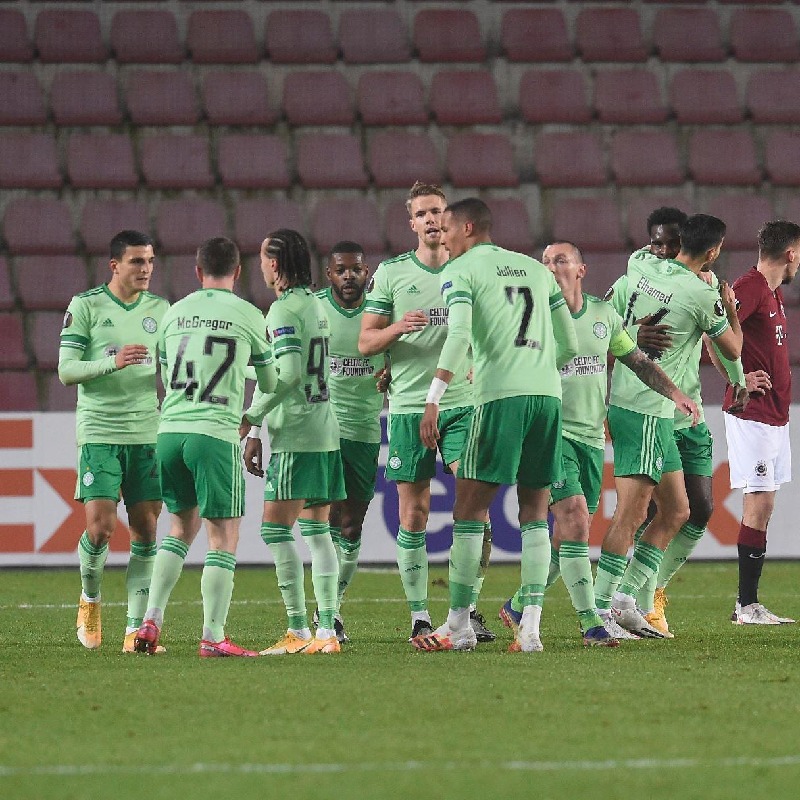 It's been a tough week for Neil Lennon but the truth of the matter is he's not making it any easier for himself. We all wish to see improvement, even baby steps, to throw everyone a bone. But watching Celtic these days is like watching a little bit of history repeating, you just know what you are going to get. Just like a dodgy online match day feed, Celtic lagging has now become weeks of footballing purgatory on an ever more infuriating loop.
Last time out Celtic lost at home to Sparta Prague reserves. Tonight, by the same embarrassing scoreline, we exited the Europa League- on the back of a mirror image, this time away from home. An 8-2 aggregate result against a team who hadn't played for a month when we played them at Celtic Park, and tonight one hit by injury, Covid-19 and on the back of two domestic defeats since we last went head-to-head.
When it comes to European football this is rock bottom. This isn't even Champions League football. This is not PSG or Barcelona. No, this is the Consolation Cup for the poorly governed and tactically inept also rans, who still wish to sell European football to their desperate support. And we're not only failing at that we are utterly collapsing.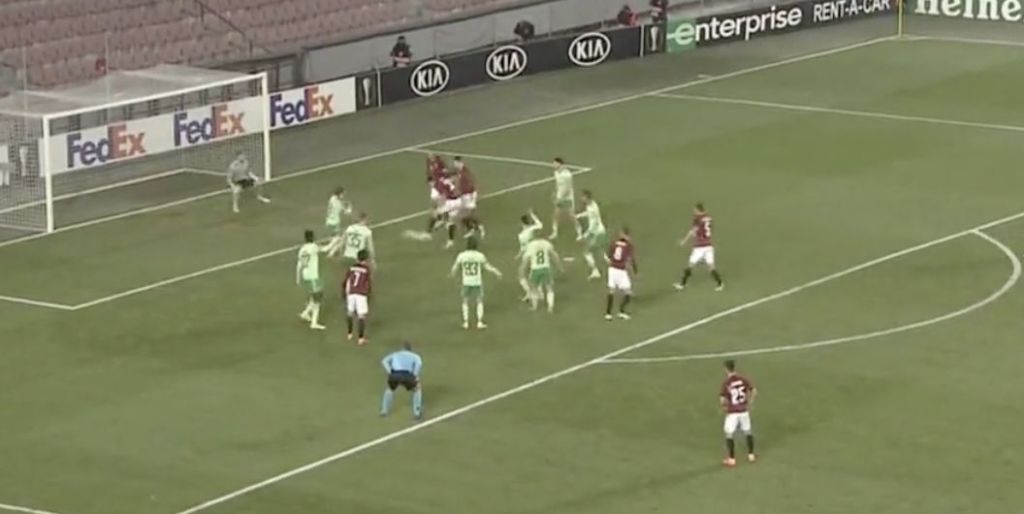 If you don't mind, I have no intention of visiting the four goals conceded, you have as little wish to revisit that sorry state of affairs as I do. Instead, we'll keep it simple. Around six weeks ago we raised the issue that Celtic would soon find out if we were at a football crossroads or heading off the edge of a cliff. From a European perspective we've just plummeted.
And for those who have said for too long that 'it's all about The Ten' and European football is of little significance, then ask yourself the question. Had we built even an ordinary European team; would the domestic success not have followed as a by-product?
Making Celtic all about domestic success alienates the players, those who are here to further their careers on a European stage. When we don't make it, and we excuse the failure, are we boring the European pedigree players we demand, by weighing them down with the repetitive nature of one Scottish title after another?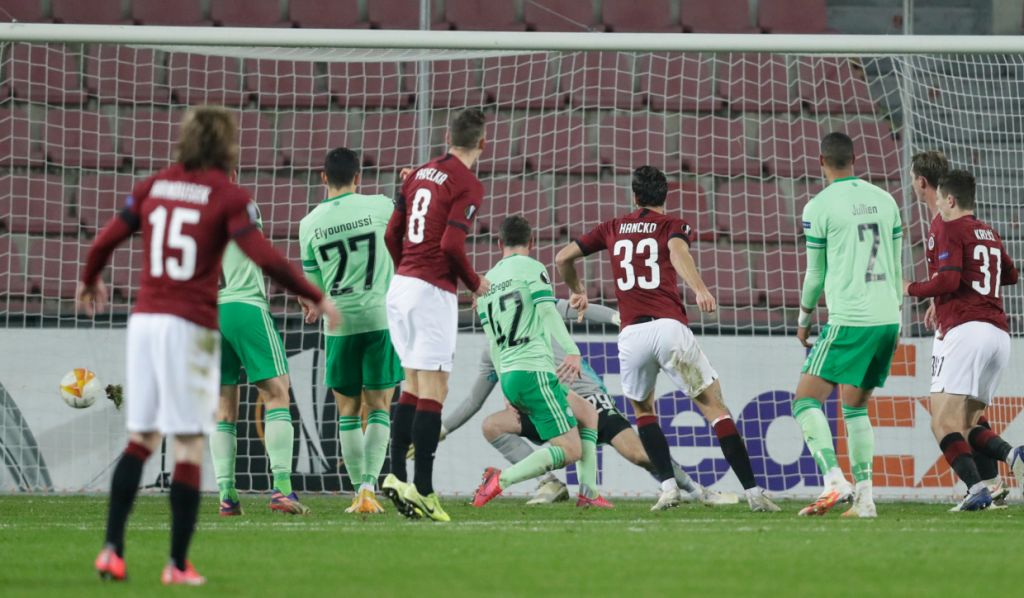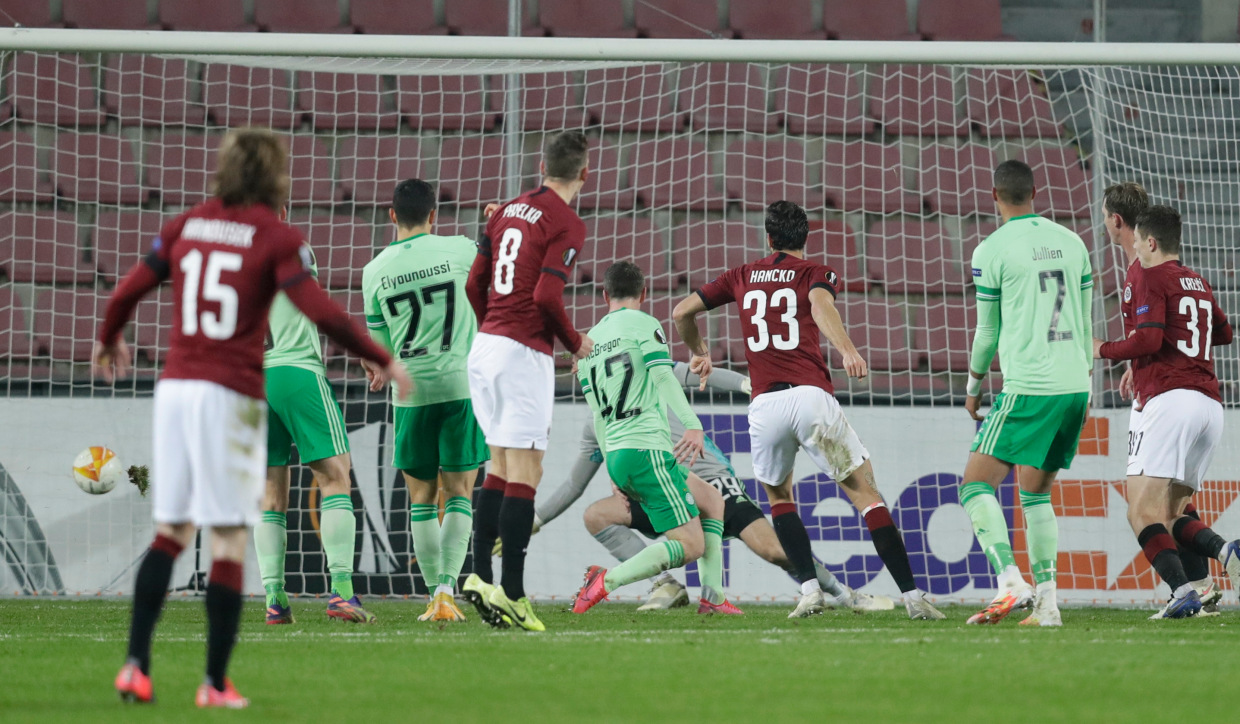 If this team looks without motivation is it any wonder? We've given this group of players, management team and particularly the board an out. We've beaten our rivals so hands down that we've gambled we can do it by cutting our cloth, underestimating our domestic rivals' resurgence and focusing on ten, ten, ten.
Neil Lennon is failing miserably, indeed there is no way back. The board have miscalculated where we are and what it takes to succeed and failed in their duty. But we've also sat back and allowed that to happen.
We've stopped being a team with European ambition and the staleness has seeped into our domestic game.
While we blame Neil Lennon, we of course must lay much of the blame at Peter Lawwell and the board. Yet while we're at it perhaps we need to look closer to home.
Our parochial tunnel vision has narrowed our eyes on becoming domestic history makers, yet while we did just that, our abilities that we could have honed and sharpened on a European stage, even to the point where even 80% of such effort would have transferred comfortably to domestic success, has been blunted by our own short-sightedness.
If Neil Lennon does now lose his job – and there is now no way back after tonight – then we can blame the custodians of the club, we can blame the manager, the players and all and sundry. But perhaps we need to look closer to home and realise that bar a few hardy souls within the support flagging up our decline, far too many of us walked into this, saw the warning signs and asked for it all to be put on the backburner as we focused on just one goal.
When heads roll, and they will, and when we look to the boardroom for the changes demanded online and on bedsheets, perhaps we also have to look at ourselves.
Tonight, was the beginning of the end of a period of domestic domination not just European ambition and reputation. Without a change in manager – and an overdue structural analysis – things won't change. Such hideous European form will, without doubt, now make its way into our domestic environment, but we also need some introspection as a support.
The harsh truth is we bear responsibility like anyone else involved. We allowed ourselves to be too blinkered, we looked for genuine accountability far, far too late. We, as a support allowed this to happen, and we all need to carry some weight of that responsibility.
Tomorrow is Black Friday. Tonight, is yet another dark, dark Thursday night- one of many. If the truth be told we've all given ourselves away far too cheaply. It's time we realised our worth.
Niall J