ANTHONY RALSTON, after a period out on loan at Dundee United and then almost forgotten about despite being back at Celtic, re-emerged last week to shine in the two home games against Motherwell and Dundee.
Indeed while he was thrilled to score the important opener against Motherwell he will be a little annoyed that somehow he never managed to get on the score-sheet against Dundee in a match where he could have had a hat-trick.
The closest was his shot that came back off the inside the post when the goal seemed certain.
He made his debut under Ronny Delia and looked impressive up at Perth against St Johnstone in the last away game of the 2015-16 season. Celtic lost that end of season affair 2-1 after being in front and it proved to be memorable only because of the incredible run that followed, including an invincible season.
Ralston came into the the side for that game against Paris Saint Germain – who we'll be writing about shortly! – and despite the horrendous scoreline, he came out with plenty of plaudits. He picked up an injury, dropped out the picture and then went to Tannadice where he did his best to drive the Arabs back into the Premiership, but they were mugged by a Livingston side who have gone on to prove that that result was no fluke.
Ralston though never lost his focus on his ambition to play for Celtic.
"I've always had a hunger to get back out and play for Celtic.
"It was tough being out of the squad because you always want to play football, but that's the way it is.
"I've just come in every day and worked hard and you hope things go for you. I've got a good family and good friends around me to help keep my mentality going.
"It's not easy at times, but you just need to keep working hard. Everyone is in the same boat in that regard. If you keep going in and keep working hard, you'll get your rewards.
"It's about keeping your belief in training. If you go in and put the work it, the rewards will come, but you have to keep the mentality."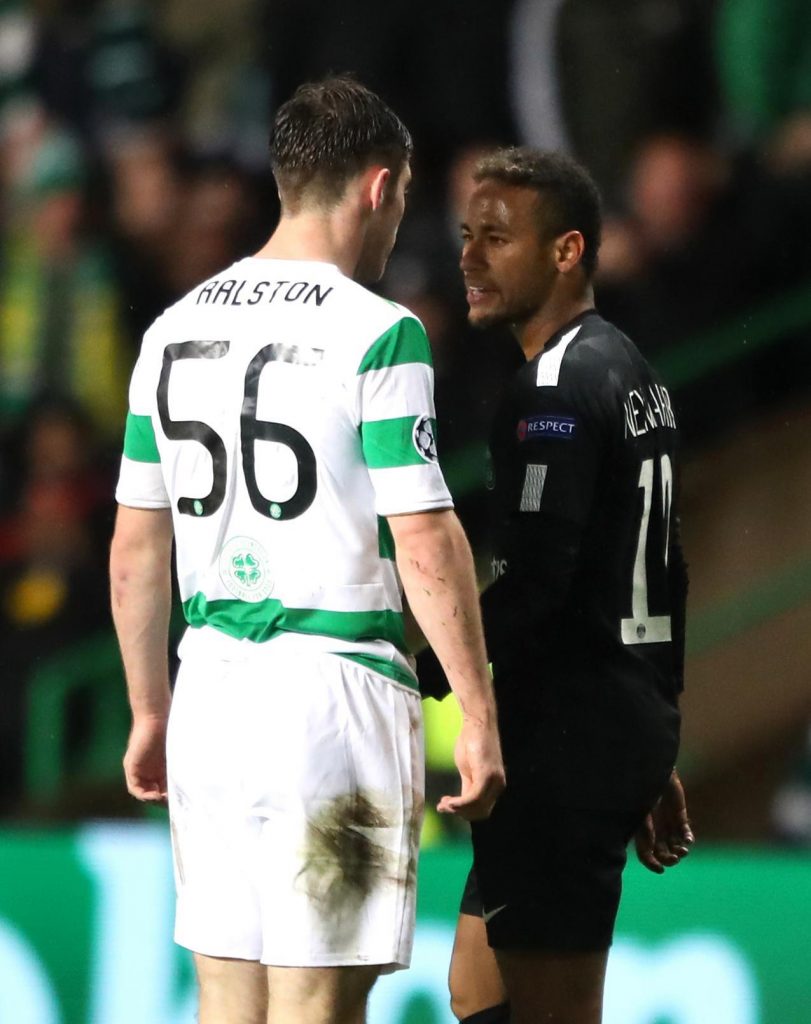 The experience of facing up to Neymar and Co did not have a negative impact of Ralston and why should it?
"I'll take every bit of experience from it that I can. Obviously, looking at the quality of players they've got, it's only going to make you better as a defender facing strikers of that quality, so it was a night that I will take a lot of experience from and try to take that forward in my career.
"But I have the same mentality all the time. I just go in and give my all, no matter where I am or what game it is."
Ralston enjoys a good relationship with Brendan Rodgers who he believes has belief in him and this feeling endured even when he seemed to be out in the cold as far as the first team was concerned.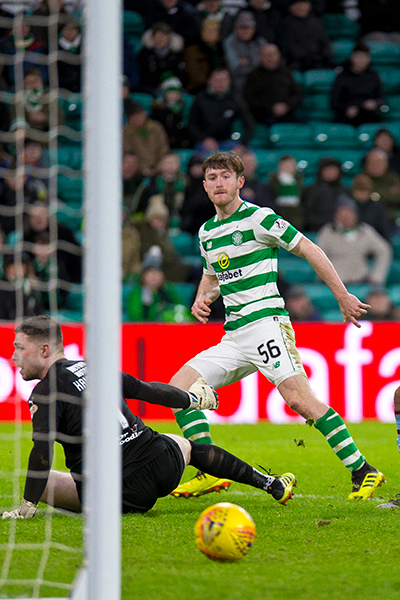 "The gaffer helped me out during the tough time and he kept me going during the dip I had.
"So I kept my hunger, I kept going into training and kept showing it hoping, one day, I'd get my opportunity and that I could take it.
"I've had wee chats with him. He just told me to keep going, to keep working away. He was great, so I just had to keep working.
"It was tough at times, but you need to get through the hard times and keep going into training. You just need to keep trying to impress and that was the mentality I had."
Ralston points to the fairytale return to the side we've seen with Ryan Christie as a perfect example of what is possible and acknowledges the help and encouragement that his fellow right back, Mikael Lustig has provided.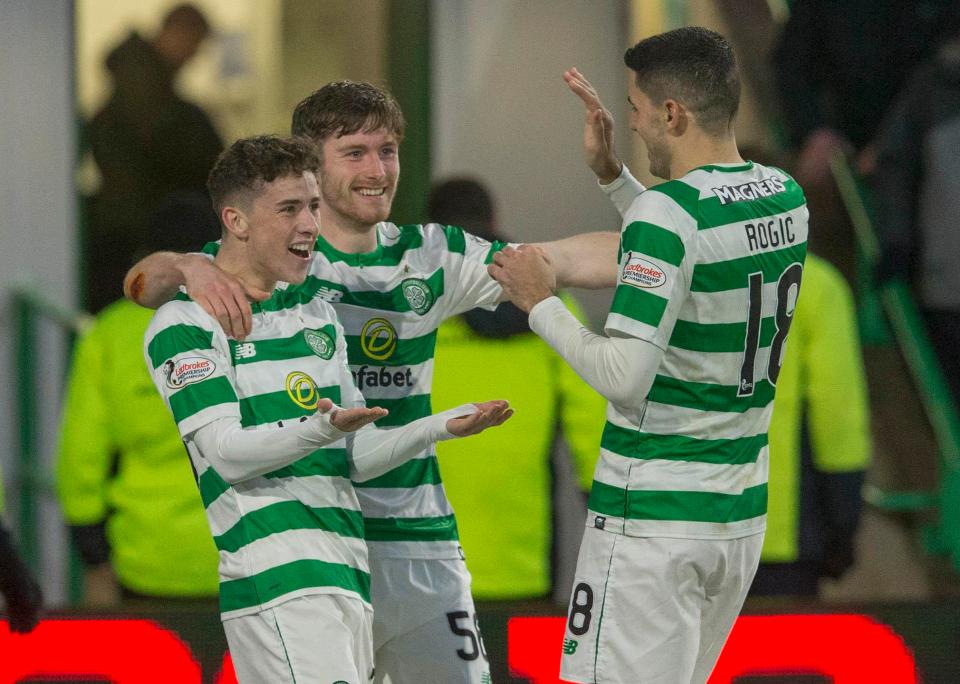 "Ryan has been great and has really kicked on. He has made a real impact on the team and he has been an inspiration to everyone out of the team.
"He showed that if you go in and put a marker down, you can stay in the team. He has been terrific for us since the start of the season.
"Mika is great. He's brilliant, top drawer. He's a great professional. I've learned a lot from his experience, in terms of my own time coming up through Celtic.
"He speaks to me and gives me wee tips. He's been great."
Brendan Rodgers gets paid a lot of money to manage Celtic and that means getting the tough decisions right. He'll have one of these on Boxing Day and at Ibrox.
Does he go with the experience of Lustig, available against after being sidelined with concussion after a head knock in the game against Salzburg, or does he go with the impressive young gun Ralston who provides an additional goal threat down that right hand side?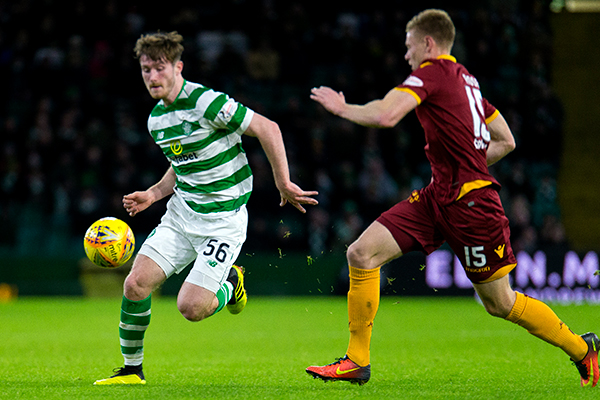 Brendan will decide but the support would have full confidence in Ralston should he get the nod.
The transfer window opens in a few days and Tony Ralston has put down his marker for the future as The Celtic right back. It could mean we spend our money elsewhere, maybe on another shopping trip to Paris…we might even strike it lucky!
Also on The Celtic Star…
Jim Craig – Johannes Edvaldsson, Celtic's first Icelandic player, scored…See HERE.