Well, we could have done with this game NOT being played after all, couldn't we? It was a dreadful match played in dreadful conditions and you just had to feel sorry for the poor fans who had to watch that in that boring and rather uninteresting stadium.
Frankly, although you can never rule anything out, I never felt that Celtic were going to get the breakthrough. Too laboured, too predictable, and lacking in imagination. One has to give St Mirren a little credit for defending so well, and let's hope they can do the same on Sunday against (the)Rangers.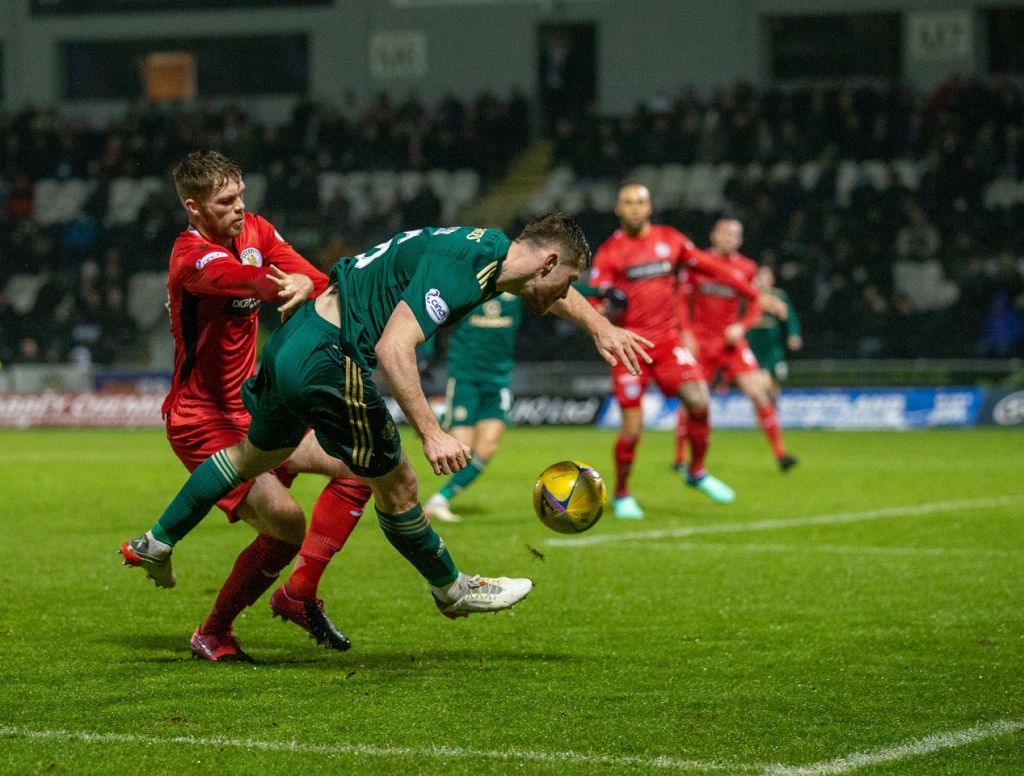 It is all the more disappointing for two reasons. One was that we were, rightly, on a high after Sunday's great triumph, and the other was that we have been here before. I had feelings of deja-vu for I had seen that against Livngston and (to a lesser extent) Dundee United at Parkhead this season, and frankly, we are now at the stage that if we cannot break down a packed defence, we will, quite simply, not win the League.
We still have time on our side, but it is slipping away. We really have to beat St Johnstone in front of 500 Perth people on Boxing Day, or else we must watch the League slipping away.
So how do we do it? Well, certainly not by the methods we employed tonight. We needed our oriental talisman (who should have had the last 30 minutes, I feel) and the finger must be pointed at Johnston and Abada in particular for their shortcomings tonight. They really have to be better than they were. Chances were there, but they were not taken, and there is no point in saying things like "St.Mirren are ruining football".
No, we have to make them see that they are ruining football by scoring against them! We really have to do the unusual things, and we have to score in the first half, and make them come out at us. We have to expect something similar at St Johnstone on Sunday, and this time there is no leeway. We absolutely must score goals.
Tonight, I felt that McGregor or Rogic might with a bit of luck, have done the needful, but I had little belief in anyone else. Greg Taylor was brought on when it was too late. Owen Moffat looks the part and he is certainly worth persevering with, and Liam Shaw, of whom we have seen very little up to now, is also worth another go. The defence we cannot criticise, for they had little to defend against.
I rather enjoyed the somewhat bucolic and blatantlyand unashamedly biased St Mirren TV commentary, (although we heard an awful lot of foul language from the crowd) and it was good to see Frank McGarvey again. Not many people have won Cup medals for both Celtic and St Mirren, but Frank has.
At one point he seemed to say that he had never played the card game of pontoon. Of course not, Frank! And he was honest enough to say that he wanted both teams to get three points tonight! 'Fraid not, Frank, only one and it does far more good to St Mirren than it does Celtic!
So we have to beat the other Saints on Sunday…or the League is beginning to disappear. No-one was more delighted than I was at our triumph on Sunday, but we must now draw strength from it (the sight of green and white ribbons on silver!) and gird ourselves for the League challenge, We really cannot have very many more games like tonight.
Oh, and a Merry Christmas to everyone!
David Potter