CELTIC are in the unusual position of having had a week between games. The Scottish Champions have had a relentless schedule since returning from the winter break which was in itself much needed given the intensity of matches that Celtic have played since early July.
And the Celtic manager Neil Lennon is hoping that the fact that his players have been well rested this week – including having had a few days off – will have them ready to take care of Aberdeen on Saturday for what will be his first home match since replacing Rodgers as the Celtic manager just over a week ago.
And Lenny also told Celtic TV today that he is hoping that Aberdeen have one eye on their Scottish Cup replay on Tuesday night at Ibrox and he can understand how Derek McInnes might have to prioritise ahead of that game. Maybe one or two of his key players will be rested? You can watch Lenny's interview with Gerry McCulloch on Celtic TV on the official site now.
Speaking to the Celtic View the Celtic manager gave an update on aftermath to his first week in charge.
"We can breathe out now after that week. The boys need some rest, it's been a tough week for them, both mentality and physically, so they're going to get some rest and I'll maybe try and get my bearings now.
"I keep saying this, but it's not about me. I know there have been a lot of sub-plots until now. It was a difficult situation going into the Hibs game for me personally, but the players have been absolutely brilliant for me and the crowd so far.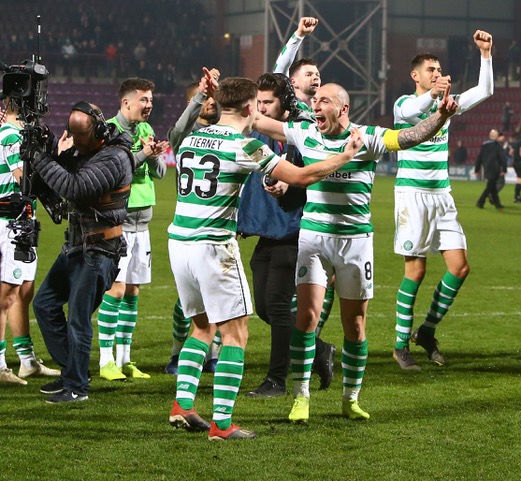 "It was a good day's work but now it's about adjusting and getting a bit more used to each other.
"As for Saturday, I'm looking forward to going home. We've had two very difficult away games, and we've dealt with them brilliantly. It's been a tough run, Hearts away, Hibs away, and then Aberdeen at home.
"They don't come much tougher than that in Scotland.
"I think the rest will be good for everyone, and allow me to get more used to the surroundings, the players and the way we play.
"They're all tough matches. When teams play against Celtic, they raise their game subconsciously, and we can hopefully bring the mentality from the last two games into the game against Aberdeen this Saturday."