It's now exactly ONE FULL YEAR since we were able to attend a Celtic away game – if you discount the few hundred Celtic fans who made the trip to Paris for the summer friendly against PSG in the summer.  ONE YEAR without travelling to an away game to watch Celtic play!
It was a memorable night at Livingston as Celtic fell behind after Callum McGregor had given us an early lead. We had won all our games since the start of the year and had as a result opened up a gap that we feared was in danger of being significantly reduced as we entered to closing stages 2-1 down. Tom Rogic though came off the bench and rescued a point at least as the game ended Livingston 2 Celtic 2.
With theRangers playing Hamilton those of us at the game feared that Steven Gerrard's side would steamroller that one and narrow the gap by two points, making things just a little bit less comfortable at the top of the table. There's great TV footage as Neil Lennon is told while on the Celtic bench at the Tony Macaroni Arena that Hamilton had actually beaten theRangers 1-0 at Ibrox. So that night we actually increased our at the top of the table to 13 points –  we had St Mirren to play on the Saturday at Celtic Park in a match that had completely sold out of all 60,000 tickets while theRangers were playing the next day up at Dingwall.
Celtic won that one -5-0 to increase the lead to 16 points before a late goal from the visitors gave them the points to take the gap back down to 13 points and due to the pandemic that is the way the season ended with Celtic eventually being confirmed as worthy Champions and the insincerity of everyone associated with the latest Ibrox club being there for all to see as they airbrushed their 'towel throwing night' when they lost to Hamilton one year ago this evening.
Here are the highlights from Livingston 2 Celtic 2 one year ago this evening…
A year ago today, Livingston 2:2 Celtic.

McGregor and Rogic. @Tom_Rogic pic.twitter.com/Jg8GZNh7lj

— Li'l Ze (@LilZe_7) March 4, 2021
And here's what was happening at Ibrox…
FANS TURN ON STEVEN GERRARD as HAMILTON BEAT RANGERS AT IBROX…
Watch this…
Here are David Potter's view on the events of a year ago this evening…
'Gap Widens to 13 Points,' David Potter
This was a hard game, and I was quite prepared to give it up, for I thought that we had lost it. Too many of our players were not functioning as well as they might have, and Livingston were playing well with a clutch of large central defenders frustrating our ever more desperate attacks.
But then Edouard – one of the men at whom I would have pointed the finger for a poor performance – made a fine cross for substitute Tom Rogic to earn us a point which we just about deserved for our play in the second half.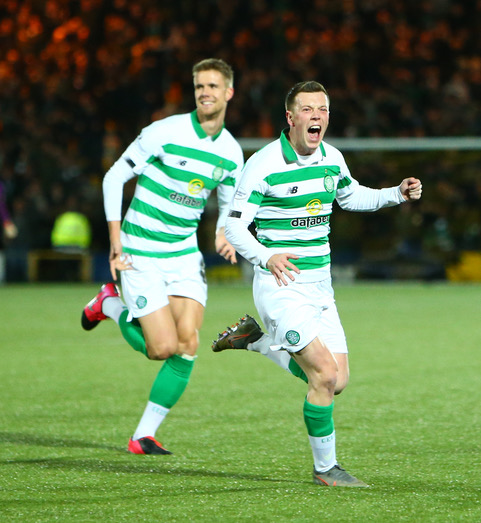 And yet it started so well with a very fine goal from Callum McGregor, once again my Man of the Match. Then when we were still very much of top, a very rare howler from Fraser Forster brought Livi level, then just at the start of the second half, another soft goal put them ahead.From them on, it was pretty much all Celtic – but it looked as if Livi were going to hold out for their second victory of the season against Celtic. Livi are no bad side, and their defending was very well organised.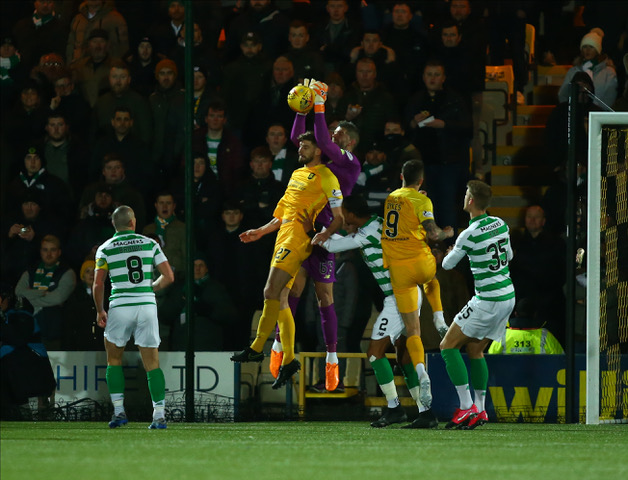 It is a strange stadium, however. I was in the North Stand, and had a good view of the equalising goal, but my seat was K63, the next one along was K89, and the one after that had no number at all! In addition, although they took down the safety nets (that protect the spectators at the warm-up) they left in the poles, something that was a little annoying. Otherwise a reasonably civilised place, and you couldn't really say that the artificial pitch caused all that many problems. I remain a traditionalist, however, and prefer grass!
So what is up with Eddy? The goals seem to be drying up. He had hard luck when he hit the post in the first half, but he really should have scored when he was through the defence in the second half. In addition, that free kick on the edge of the box late in the game was just weak and an awful waste of an opportunity. I have always felt that Eddy is better with Griffiths up front, and last night I struggled to find much good to say about Elyounoussi.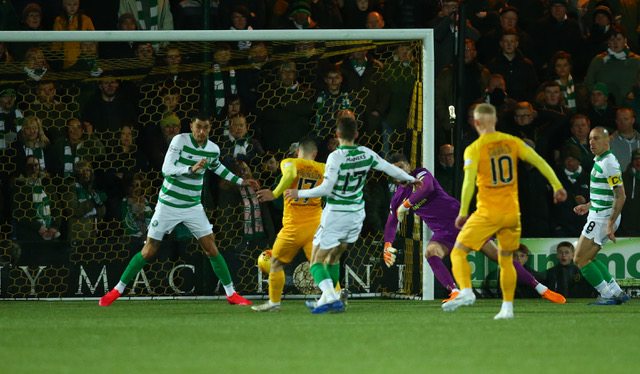 Chris Jullien has had better games too, I feel, but is good enough to appreciate this, and James Forrest was a bit quiet as well. Greg Taylor had to be taken off because he is not really an attacking full back, which is what we required, and Jeremie Frimpong's general play was good, although his crossing wasn't.
I continue to be impressed by Nir Bitton, but feel that there were times when he could have tried a shot. We know that he has a shot – remember the goal he scored against Dundee in the game which to all intents and purposes won the League in 2015? – and I feel he should try oftener.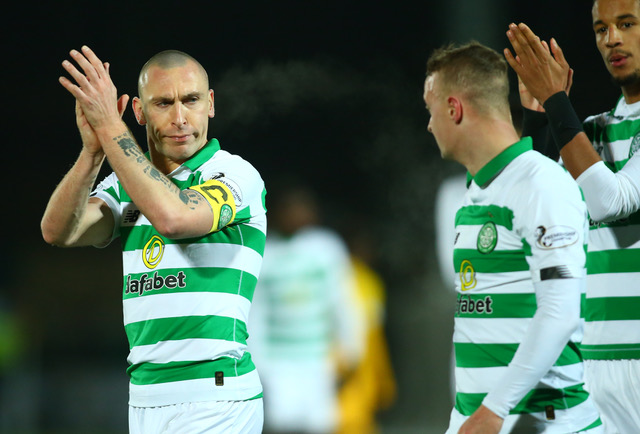 Although there were one or two disappointments in our team (which I'm confident will be addressed for Saturday's game against St Mirren), it was nevertheless a very good game for us with the news from west Glasgow. Well done to Hamilton Accies, but I feel I must advise yet again that we must not get carried away yet. We have some distance to go, and let us just take one game at a time. No more midweek games for a while now, and only nine League games remain. We must keep winning. We could do with more goals to keep us happy.
David Potter