As widely expected Charlie Wellings has now officially left Celtic but is not heading to Italy instead the striker who banged in 40 goals for Celtic in her one and only season at the club has decided to join Reading with Celtic receiving an undisclosed fee for the transfer.
Charlie Wellings proved herself to be an incredible finisher last season and played a significant role in the success that Fran Alonso's side enjoyed, winning both the League Cup (for only the second time) and the Scottish Cup for the first time in Celtic's history.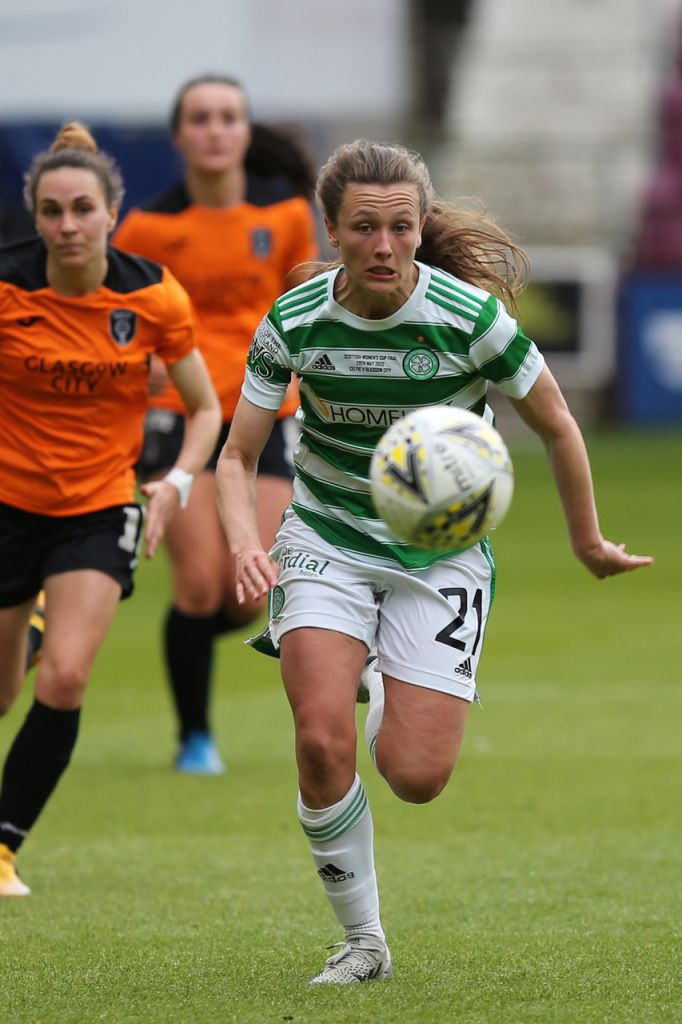 And she was out for a month or so at the start of this year missing around a half dozen games, so had that not happened Wellings most likely would have hit 50, that's reaching Larssonesque territory.
Charlie was a poacher, a predator around opponents goals, team's gave her a half chance at their peril and she scored all sorts of goals wearing the Hoops, some spectacular, others just 'simple' tap-ins because her instincts put her in the right place at the right time.
We're losing a decent player but an outstanding goalscorer and it's going to be tough for Fran Alonso to fill that loss. This week Liv Fergusson joined Celtic from Coventry United and you have to appreciate that Fran Alonso's judgement is usually sound in these matters, as it was last summer when Wellings was recruited.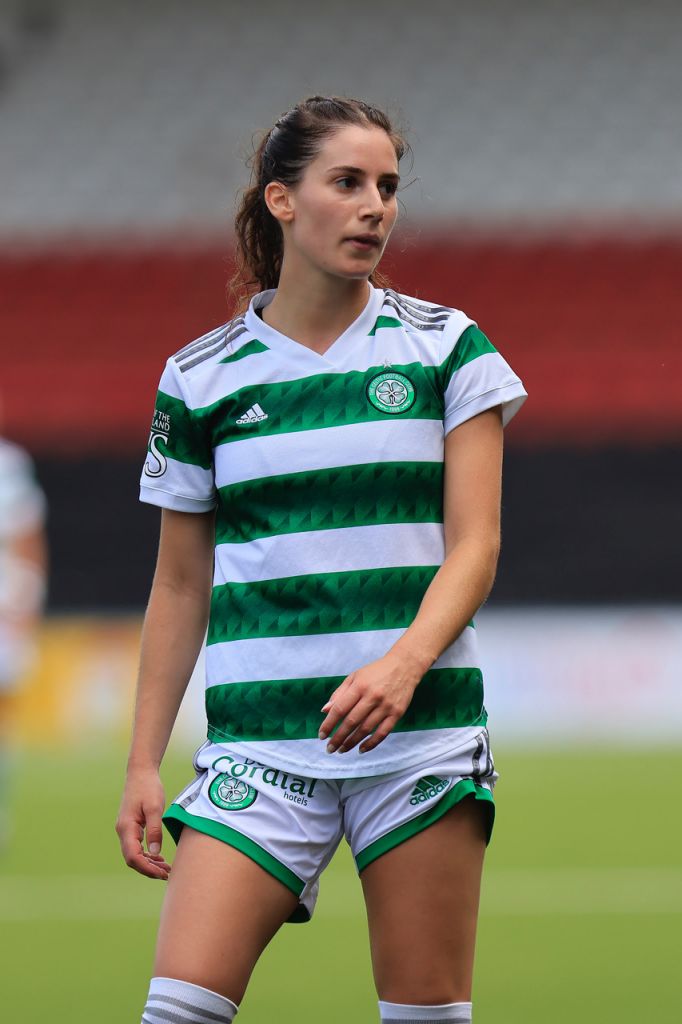 Clarissa Larisey has been banging in the goals in pre-season – five in one match – and she's perhaps the classiest player in the Celtic squad. Fast, skilful, can score goals, will run all day and leaves nothing on the park. She's also not afraid of the tougher side of the game, the Canadian isn't easily intimidated. Last year she played in various positions in the team – and was outstanding in both Cup Final wins.
With Charlie Wellings leaving the club it might just give Larisey the space to make that main striker position her own this season.
The SWPL season gets underway tomorrow with Celtic FC Women taking on Hibs at Airdrie's Penny Cars Stadium, kick-off is at 4.10pm and a decent crowd is expected. You can pay the gate then just choose your seat. If you can't make it along, you can watch the match live on BBC Alba, so at least one Celtic game is on live on TV this weekend.
Back to Charlie, here's a reminder of those 40 goals she scored last season, it was short and sweet and wonderful while it lasted Charlie! All the best at Reading.
#CelticFC Women can now confirm that Double Cup winner @cwellings18 has completed a move to Reading for an undisclosed fee. Thanks for everything Charlie, and all the best 🍀💚 pic.twitter.com/hIVQUds3cZ

— Celtic FC Women (@CelticFCWomen) August 5, 2022
Celtic manager Fran Alonso spoke to the media, including The Celtic Star, yesterday afternoon ahead of the news being released that the Wellings transfer had gone through. It's curious that this once again turned into a fan media only conference as the mainstream media blanked the opportunity once again to speak to the Celtic FC Women manager ahead of the new season…