GOT back from the game late last night, having posted the Match Report while on the bus, and then jumped into telling you about what Moussa Dembele was up to on social media before hitting the sack.
Woke up to see that Moussa had been busy again on social media through the night and he tries to engineer his move from Celtic today.
Lyon have offered £20million for the player – £15million up front with add ons for appearances, goals scored and so on. It's as much a £20million offer as the £9million we 'paid' to PSG for Odsonne Edouard. You can't have it both ways.
Lyon have played this brilliantly if you have a sneaking admiration for the underhand tactics that all of these clubs – including ours – sometimes employ to get their man.
Lyon are pretty hardcore though.
Celtic tend to keep their business very private – you only find out that something is happening when it is leaked by another party, for instance Hibs continually leaking the details on Celtic's various bids for John McGinn.
The Lyon President is different. He acted in exactly the same way when pursuing Jason Denayer. After Lyon's first game of the new season a few Fridays ago, he went public to say that he'd be signing Denayer and it all went from there – player travelled for his medical, personal terms agreed and then the deal was concluded with Manchester City.
In the case of Dembele the Lyon President Jean-Michel Aulas has been just as open and deliberately so. Marseille, long time admirers of Dembele, were dismissed by Aulas – he suggested that they did not have the funds to sign the player.
Marseille may have preferred to keep their interest private, especially if Celtic's asking price – £25million – was out of their reach. But Aulas didn't miss his chance to put the boot in.
Aulas made sure that his pursuit of Dembele was big news in France, here's one headline we reported on yesterday…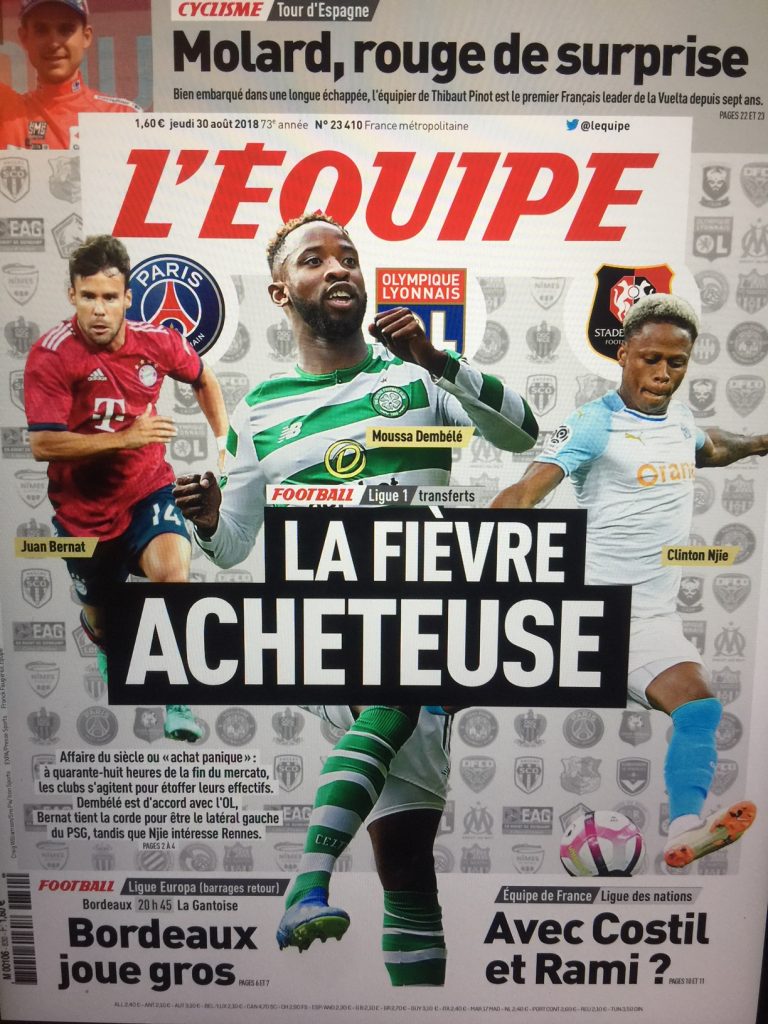 He has said he is going to sign Dembele and that he was working through the night last night and would be doing the same today to get the deal done.
We know from his Tweets that Moussa was up well past his usual bedtime last night, presumably that was no coincidence.
Celtic are holding firm – as is their right.
Lyon are trying to weaken our resolve by creating a very public slagging match with Dembele making potentially defamatory remarks aimed at Brendan Rodgers, presumably. He could have enough wiggle room to say he meant Peter Lawwell.
Celtic's strategy of signing young player, developing them and creating a launching pad for them to get to the financial jackpot of the English Premier league is being damaged here.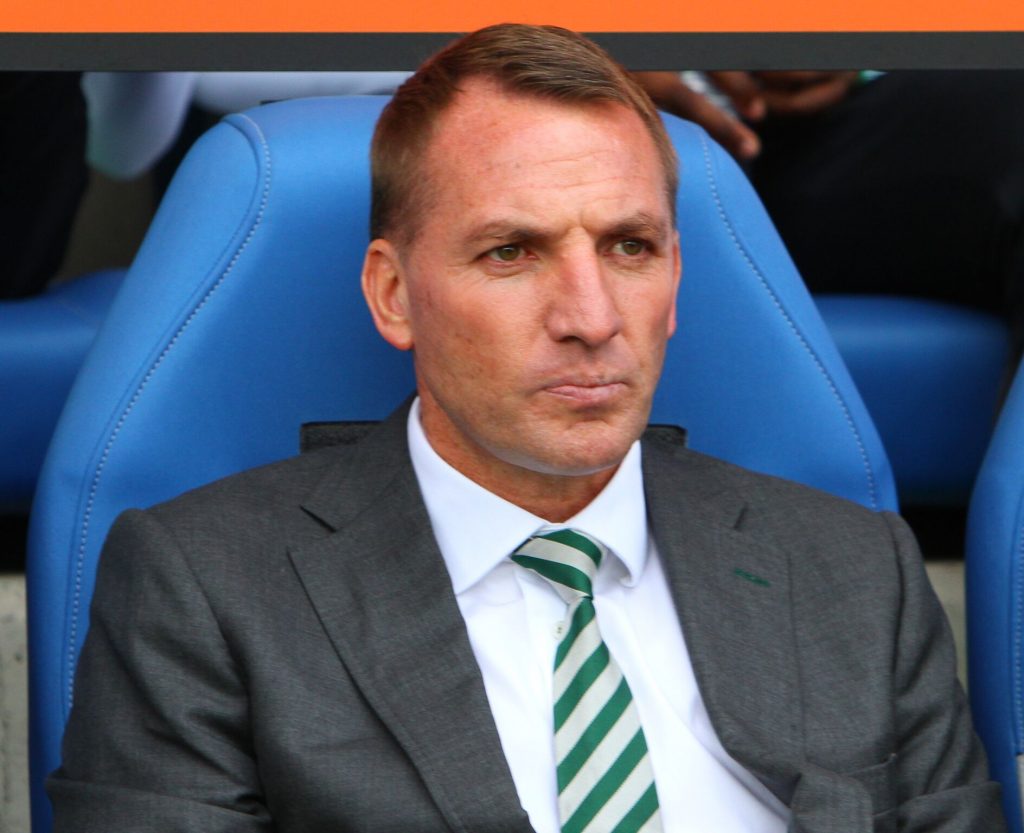 And not only with Dembele this week, but Boyata last week. Olivier Ntcham was the subject of a bid from Porto – Celtic said no (correctly) and are planning to offer him a new deal. Who does he believe? Will he see similar problems down the road for himself? Will other similarly talented young players be put off joining Celtic as a result?
The Lyon President has deliberately set all of this in motion to force our hand.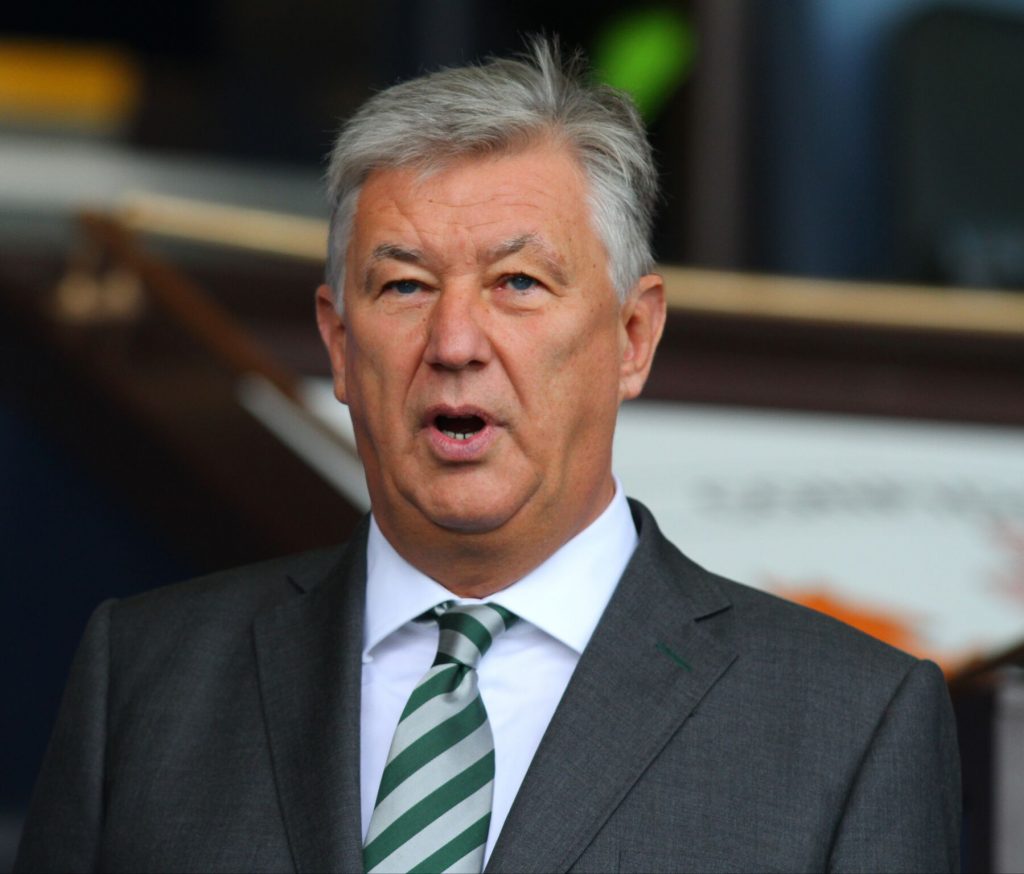 Hopefully Celtic stand firm – Dembele can be sold along with Boyata in January however if £25m and £9m bids are received today we should take them. But no bargains, make them pay the asking price or say Au revoir to Monsieur Aulas…
Have your say…pop over to the Celtic Noise now and register, it takes 30 seconds. The Celtic Noise is a new Celtic supporters forum and we want to hear from you today!