The Celtic Star exclusively reported on Friday 20 January that Celtic FC Women would be signing a number 9 and a 10 before the transfer window closed. Earlier today we reported that Fran Alonso had signed the centre-forward with Leicester City's 'goal-machine' Natasha Flint joining Celtic on loan until the end of the season.
And we told you to stay tuned for a new number 10 arriving this evening. That has now happened with the club announcing the signing of Danish forward Molli Plasmann, club subject to international clearance.
Previously playing for German side SC Sand, Molli joins the Ghirls as they chase silverware with Fran Alonso eyeing a SWPL1 title win and also looking to retain the Scottish Cup, won so brilliantly last May at Tynecastle. (The final this year is at Hampden).
Celtic received a record breaking transfer fee, described by Alonso as 'substantial' for Canada's international striker Clarissa Larisey earlier in the transfer window. Larisey joined Swedish outfit Hacken in an effort to play in a fully professional league ahead of this summer's World Cup in Australia and New Zealand.
That substantial transfer income has now been re-invested into the squad by Celtic with Alonso signing American wingback Hana Kerner and today's double signing of English striker Natasha Flint and now Danish forward Molli Plasmann.
Celtic FC Women manager, Fran Alonso is delighted with his latest recruit. "We have been trying to sign Molli for 2 years now, and I'm over the moon to finally get her here. She has all the attributes we like in a striker, mobility, clinical in front of goal, a great presser and good aerial play.
"Molli has the potential to be one of the best strikers in the league and I'm hoping we help her reach that target. She has been watching all of our games for over a year now and already understands our style of play, so I think her introduction to the team will be very smooth," Alonso told the official Celtic website.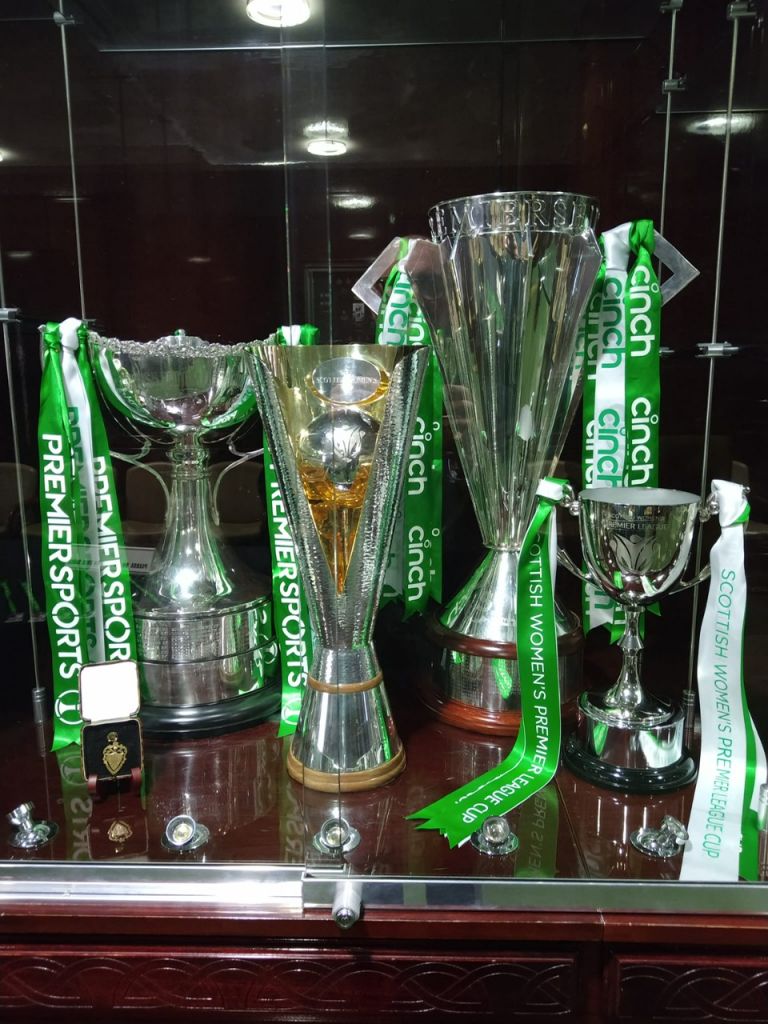 A quick word to all Celtic supporters reading this. On Friday night 24 February Celtic FC Women are at home to theRangers in a match that will have huge implications in determining the destination of the league title. They had over 1500 fans at their game at the weekend at Cumbernauld against Glasgow City and are expecting to have double that number coming to the Friday night football against Celtic at the Excelsior Stadium in Airdrie.
This is Celtic's HOME game and the team need to have the backing of the Celtic support. The women's game is growing, the money in the game is increasing all the time and participation in the Champions League will see Fran Alonso's budget go through the roof.
Is it too much to ask that we have Celtic supporters in the majority of the 10,000 seats at the Excelsior Stadium on Friday 24 February, a nice warm-up for the League Cup Final two days later?
In the meantime, welcome to Celtic Molli!
All three signings are likely to be in the squad this weekend for the SWPL1 match against Aberdeen at Airdrie.
🇩🇰 #CelticFC Women are excited to announced the signing of Danish forward Molli Plasmann to the club subject to international clearance!

Velmommen, Molli!👋💚#COYGIG 🍀

— Celtic FC Women (@CelticFCWomen) January 31, 2023
💥 Fresh off the back of a crucial victory in Edinburgh, the Ghirls return home to the Excelsior Stadium for their latest #SWPL test!

🎟 Support the Celts this Sunday with tickets available to buy online now ⬇️#CELABE | #COYGIG🍀

— Celtic FC Women (@CelticFCWomen) January 31, 2023