'Timothy's on his Weah, is Bayo next?' we asked yesterday and it looks like the answer is yes.
Certainly an initial bid for the Ivory Coast striker Vakoun Issouf Bayo has been received from his club and all the noises coming from that end of the deal indicate that the transfer will proceed.
Unless of course the Record are correct and other clubs, such as our old chums Rapid Vienna and also Parma, are set to enter the race to sign the striker – just like Amiens were going to pip Celtic at the post for Weah.
And Lubo Moravcik is quoted in the Evening Times today talking up Bayo as a player who can come in at Celtic, score goals then be sold on for a profit.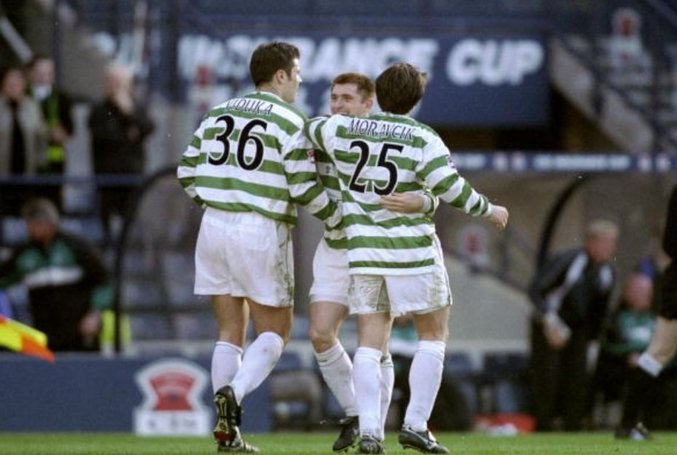 "When Moussa Dembele came to Celtic he was nobody," Lubo said.
"After two years he moved to Lyon for £20 million. I think Bayo can do the same – come from nowhere, play well at Celtic and then move on to a top club in England or elsewhere in Europe."
Moravcik himself arrived at Celtic amid mocking headlines and articles in the Record – Celtic Sign Dud Czech, with Hugh Keevins insisting that it was embarrassing to sign Morvavik for £300,000 rather than meet the £500,000 fee that would have been required to sign former Motherwell player John Spencer.
Speaking to The Evening Times about Bayo, Moravcik explained how the player has been getting on since arriving in Slovakian football early in 2018.
"He has done very well. He is a good player, a good striker, and he has scored a few goals in the Slovakian league this season.
"He only moved from Africa to Slovakia earlier this year, but he has settled quickly and done well.
"I think he is now maybe able to move to a higher level in Europe. It makes sense for an African player to come to a club in a central European country, in Slovakia or the Czech Republic, at first when they leave their continent.
"If they have a good season or a good couple of seasons then they have shown they are ready to step up and move to a western European country. He is the perfect example of how to do it properly. He has come to Slovakia at a young age and has found his feet and is now ready to move on.
"I think he is ready to play well in Scotland. He has a lot of good qualities – he is 6ft tall, can cope with the physical side of the game, is a very good header of the ball, is quick enough and technically is excellent. It is a good idea for Celtic to target him."
The news from Bayo's club seems positive, to say the least.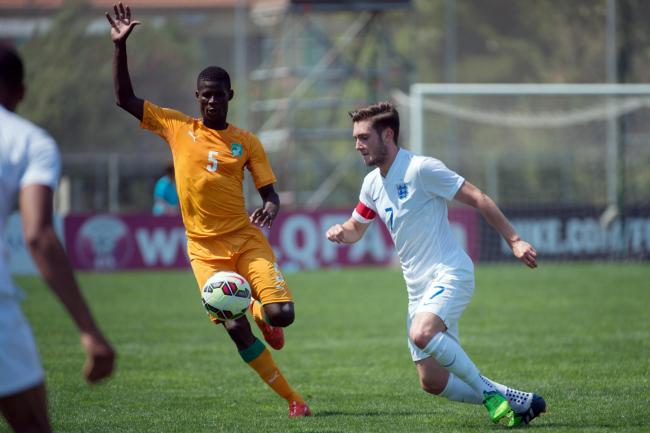 "We can confirm we have received an official offer from Celtic of which we acknowledged receipt. We are planning to start the negotiation process in due course.
"He still has two and a half years on his contract, but if such a club with the standing of Celtic wants one of our players it would be difficult to stop it.
"The transfer window is just opening and there is a lot of interest. We don't want to kill dreams. It is one of the aims of our club to offer a platform for players to go to bigger leagues – but we have a value that must be met," DAC's sporting director, Jan Van Daele has stated.
Celtic are believed to have opened the bidding at £1.75million for the striker. Let's hope that we don't have any repeat of the John McGinn fiasco on this one! Brendan wants the player, get him signed!