Celtic FC Women have added another player to the rather depleted squad ahead of the new season which begins on Sunday afternoon with the visit of Hibs to the Penny Cars stadium in Airdrie. And for those Celtic fans who are annoyed that the Ross County match on Saturday afternoon is not on TV, then there's better news on the SWPL1 opener with the Celtic v Hibs game being shown live on BBC Alba.
"Celtic FC Women are thrilled to welcome new attacker Liv Fergusson from Coventry United to the club ahead of the start of the new league season," Celtic posted with Coventry also confirming the transfer wishing the new Celtic forward all the best.
We wish you all the best @livfergusson thank you for your hard work and dedication to United ❤️

Once a red and green, always a red and green 💚 https://t.co/80EZhhm30Q

— Coventry United Women (@CovUtdWomen) August 3, 2022
Speaking to the official Celtic website Liv Ferguson seems delighted to have signed for Celtic. "I'm really pleased to have signed and I'm just happy to be here and get going now.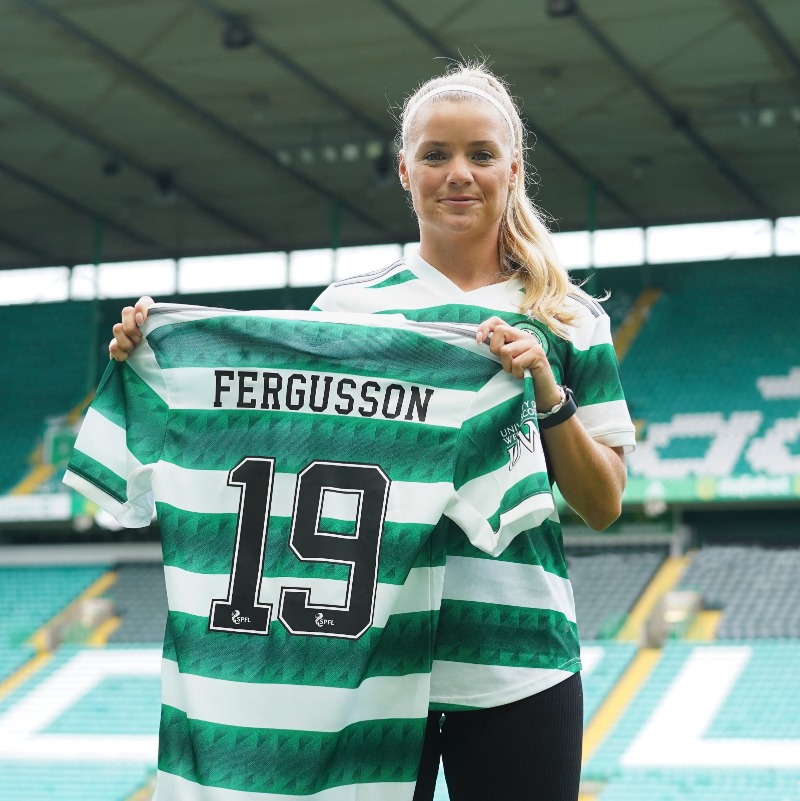 "Celtic is a massive club and an exciting place to be with the league getting stronger every year.
"The success here helped a lot in my decision. Seeing the team win trophies and qualify for the Champions League is something that excites me and hopefully, we can build on what the club has done.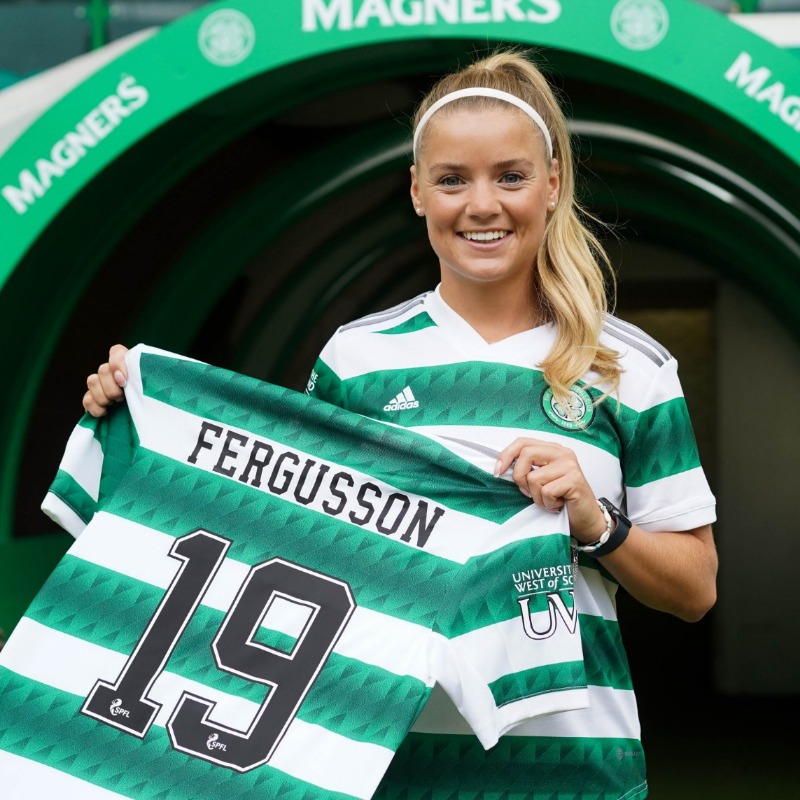 "If you look at the women's game, it's progressed so much in the last 10 years and the future is so exciting. I feel lucky to be part of it now and I want to come here and score goals, be a threat, and help the team win trophies and qualify for the Champions League again."
There's still no update on the position relating to several players who have yet to be retained for the new season, including Charlie Wellings, who scored 40 goals last season, Sarah Harkes, Liv Chance and Jodie Bartle.
With a half dozen departures and just a few new signings which have been added to this morning, it's hard to argue that Celtic are going into the new season currently looking much weaker than the previous season. That is disappointing to say the least given that the women's game has never had such a high profile with England winning the Euros and no doubt inspiring young girls north and south of the border to get involved in the beautiful game.
On Sunday morning Celtic announced the signing of left sided wing-back Shen Menglu from Portuguese side Ourense. The 20 year old Chinese star had previously been at Sporting Lisbon.
The Cynic Women, who alongside The Celtic Star provide the best coverage of the Celtic FC Women team posted this squad update image on social media which highlights the problems that are still be be resolved, or at least made public.
To look at the Celtic FC website right now you'd be very worried about squad depth. While there is still a while to go in the transfer window, its also only a week until the league kicks off

Hoping for some of those promised signings to appear sooner rather than later… pic.twitter.com/viLNI2yQ39

— Cynic Women (@CynicWomen) July 31, 2022
On top of these uncertainties from last season's squad it must be remembered that Cheyenne Shorts, a stalwart in the double winning side, left the club to return home to the States. Izzy Atkinson, Celtic Scottish Cup final hero, left to join West Ham, at Tynecastle after her glorious winner she made some pointed remarks about lack of game-time and being played out of position as a wingback/defender rather than a winger/forward. Her departure wasn't much of a surprise.
Other players to have left Celtic over the summer are Chloe Warrington, one of our own, a Celtic Academy graduate who has joined rivals Glasgow City, experienced former Man City midfielder Tyler Toland, highly rated Icelandic winger Maria Olafsdottir Gros, defender Annie Timoney and Rebecca McAllister.
Lisa Robertson is back from Birmingham City where she was on loan last season, for reasons out with football. That's a bonus as is the return to the squad of Natalie Ross after a long term injury and Amy Gallacher and Lucy Ashworth-Clifford look like two good signings.
Is it enough? Are Celtic standing still after the League Cup and Scottish Cup double or even going backwards – which would be the case if these players who were are unsure about – aren't retained. We might have to wait until Sunday as there's been very little information coming out of the club and we've heard nothing about a pre-match media conference with Fran Alonso or the two new signings.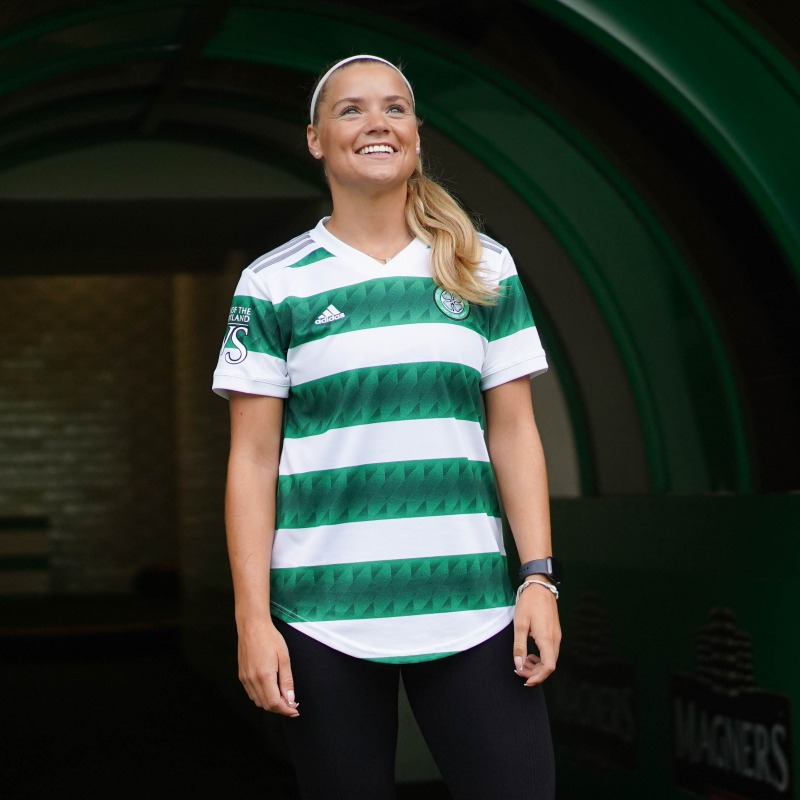 Tickets are on sale now for our fixture against Hibs this weekend! 🍀🎟

𝗙𝘂𝗹𝗹 𝗶𝗻𝗳𝗼 & 𝘁𝗶𝗰𝗸𝗲𝘁 𝗱𝗲𝘁𝗮𝗶𝗹𝘀 ⤵️https://t.co/muflgaBILO pic.twitter.com/djWmkrwr1R

— Celtic FC Women (@CelticFCWomen) August 2, 2022
Season tickets for the Celtic FC Women and Celtic B team games are available now.
The Celtic FC Women v Hibs match on Sunday afternoon is live on BBC Alba. Kick-off is at 4.10pm.
🗣 "Celtic is a massive club and I think the league is getting stronger, so it'll be good to be a part of that."

Our latest summer recruit @livfergusson spoke to @CelticTV as she arrived at Paradise 🏟 #COYGIG 🍀 #CelticFC pic.twitter.com/vmuaPcSjfU

— Celtic FC Women (@CelticFCWomen) August 3, 2022