This week Celtic appear to have spent most of their transfer energies clearing the decks or at the very least moving the deckchairs around. Space is being made and transfers are most certainly afoot. How is that for confidence?
Celtic's Invincible and Treble Treble hero Scotty Sinclair has moved on to Preston North End and it looks like Lewis Morgan is going to be saying 'Welcome to Miami' as he joins the David Beckham franchise Inter Miami in the MLS. I wonder if Scotty is on to his agent already asking him to explain what happened with that one?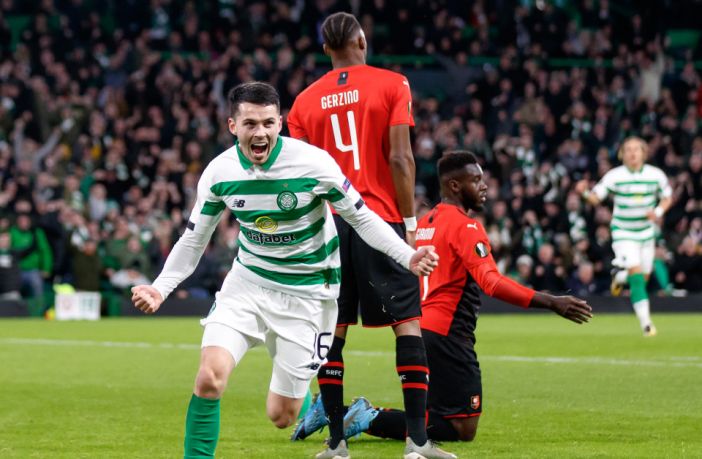 On top of that exciting young defensive prospect Lee O'Connor is likely to be heading out on loan with Oxford United trying to tie up a deal with Celtic that would seem him go south until the end of the season. I'd have no fears this is a loan with a view to moving O'Connor on. He's already an Irish international and likely to get more first team football at Celtic next season once Moritz Bauer returns to Stoke City.
This deal is for fitness and men's football. He'll come back tougher and he'll be fighting Jeremie Frimpong for a shirt next season. His other challenger Hatel Abd Elhamed as ever will be fighting sprained ankles and head colds as usual. On reflection Derk Boerrigter is starting to look like a regular starter when compared to the big man. (Bit harsh that – Ed).
Jack Hendry is also being linked with a similar deal to ship out until the end of the campaign at least, with Hearts named as an option for him. The relegation threatened (funny isn't it?) Edinburgh side are gutting their squad and they are clearly looking to go down a younger, hungrier route than the ageing journeymen approach they've had with Christophe Berra and Glen Whelan. Hendry clearly has no future at Celtic. He's been sighted less than retrospective punishment for 'Rangers' players this season and if he can get a move like this he should grab it. Playing Championship football next season would certainly build his confidence back up.
It's clear that a few coats are being removed from shoogly pegs. It looks like next week may well start to see the beginnings of the arrivals.
The Celtic Star had an article this week showing defensive midfielder Ismaila Soro from Israeli side Bnei Yehuda was on his way. Social Media was putting two and two together and it certainly appeared they were getting four as the answer. If the players following of Celtic and Vakoum Bayo on Instagram was to believed it certainly looked like something was brewing.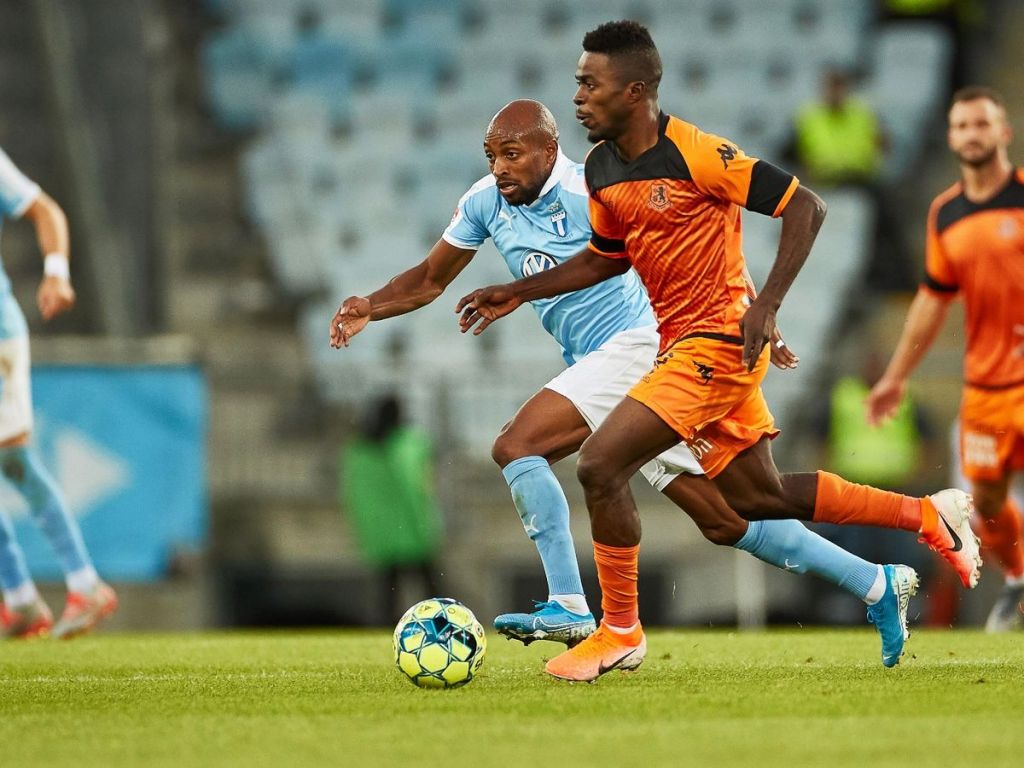 The Daily Mail's Stephen McGowan-one of the few journalists out there with a credible insight into Celtic's manoeuvrings – appeared to douse the flames a little when he claimed the player was not as reported in Dubai. McGowan certainly wasn't saying the deal wasn't on, he was just pointing to a few inaccuracies flying around regarding the player's location and the fact the 'agent' he was pictured with, Dudu Dahan wasn't actually his agent – on paper at least. So apart from his agent not being his agent, the player being nowhere near Celtic's training base and his club stating no bid has been made this all points to a deal being done. Despite all of that, it actually does.
What is true is that particular representative has strong links with Celtic and Neil Lennon. Bitton, Elhamed and Ambrose have all arrived via the Israeli's stable in the past. So agent or not he's oiling the wheels at least.
I've no doubt this lad is interesting Celtic and I'd be surprised if he's not chatting to Celtic TV in the next few days as the first signing of the window. Really.
Celtic's other midfield link this week shows we are also looking at alternatives or even supplements to the Soro deal.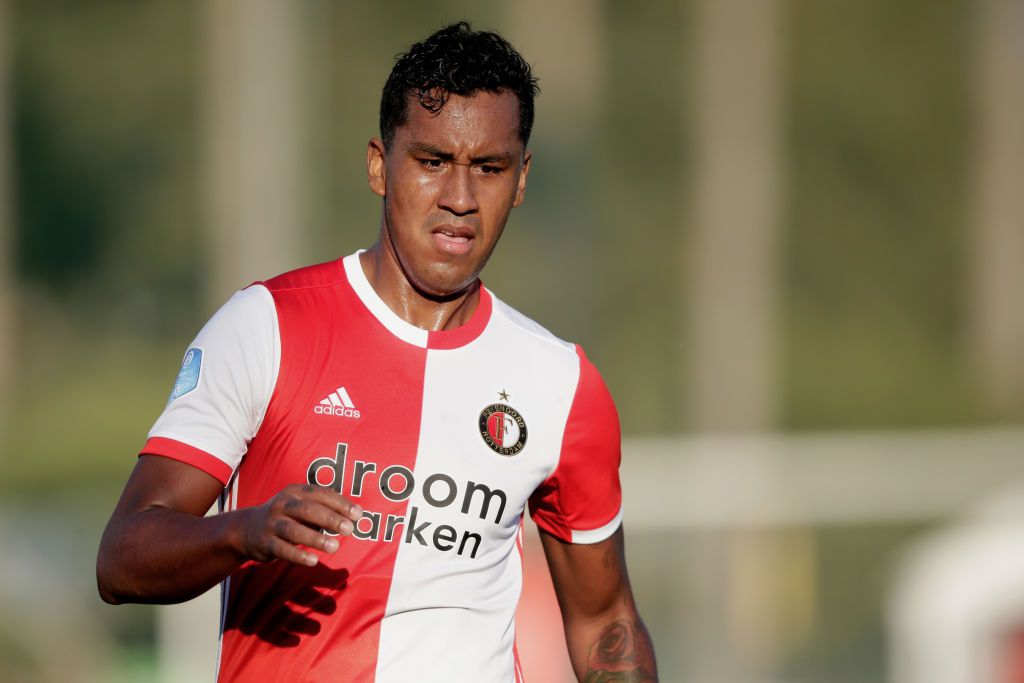 Renato Tapia is an experienced international having already earned 53 caps for Peru, including appearances at the Copa America. The 24-year-old is set to become a free agent at the end of the season. A defensive midfielder, he can also fill in at centre-back. He's likely to come cheap if we moved now and for his age he has a large amount of international experience.
He's fallen out of favour under Dick Advocaat at Feyenoord and has been out on loan at Willem II, so Feyenoord and indeed the player wouldn't be difficult to deal with.
For now it looks like Tapia is the fall back option if for some reason Soro doesn't agree terms-or we decide to stop signing injury prone squad players from Dudu Dahan and delete his number.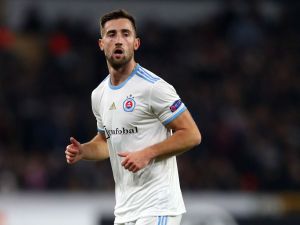 When it comes to strikers it appears we're being somewhat thwarted in our attempts. It is clear Lennon wants at least one new striker and now it appears to of those targets may be moving elsewhere.
Sporting Lisbon appear to now be long time linked Slovan Bratislava's striker Andraz Sporar's preferred destination. Lisbon or Glasgow, what is wrong with you man?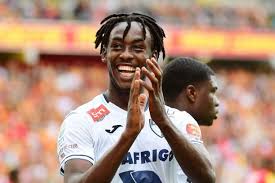 Add to that Le Havre's Tino Kadewere now appears to have piqued the interest of Lyon who look like they intend to buy now, with a likely loan back option to Le Havre until the end of the season. Looks like we've been played on that deal. Just like when Scotty Sinclair asked for a club by the sea.
This morning, as reported here earlier Celtic are also in the market for a striker who has netted 14 goals in 14 games in the Israeli top flight for Maccabi Tel Aviv star striker Yonatan Cohen. Those Israeli contacts may be kicking in again. Great.
In theory he can play on the left hand side but his online collection shows a strong number 9 with good link up play, strength, eye for a goal and set piece ability. If the fee is right and we're talking around £2.5m the 23 year old certainly looks like he has the raw ingredients to make a good player and his age means there is also scope for improvement and well within Celtic's budget to boot.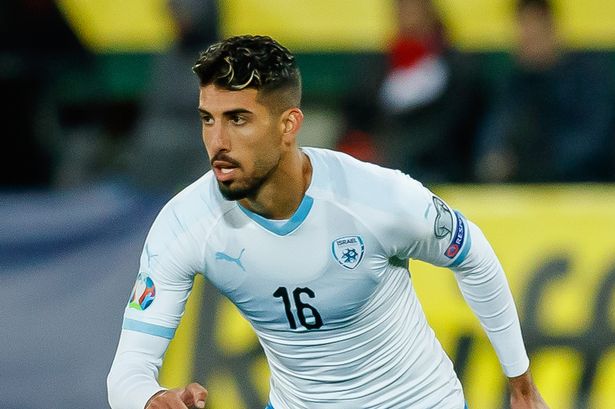 The fact Celtic's Head of Football Operations, Nick Hammond  had him watched as Maccabi won 4-3 at Maccabi Haifa and Cohen scored twice looks like we may be entering the end game for this one. If he has a different agent not answering to the name Dudu that is.
What seems clear is someone wants players moved on before anyone new comes in. You can't argue with the logic of prudent Peter on that one. Too many players are on big wages, not getting in the team or both. Now that's in process we can look to acquisitions.
Celtic are about to do some business. Players moving on is simply making space.
I'm almost sure that's right in a glass half full sort of way. We can only hope…
Niall J
ALSO ON THE CELTIC STAR…
I think about these past few weeks, oh will they say we've failed – Callum McGregor on Glasgow Derby defeat…see HERE.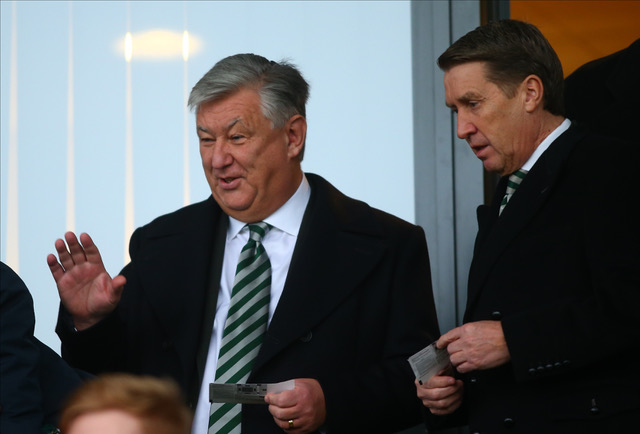 Ryan Christie, The flawed Scottish FA and the highest paid football director in the UK…see HERE.
Cowdenbeath taught Celtic a Myth-Busting Lesson – 'It is a different club,' Donald Findlay…see HERE.