RYAN CHRISTIE may have grabbed all the headlines and there's every reason why both central defenders Dedryck Boyata and Filip Benkovic have received special praise for their performances at Hampden yesterday but there should be time to praise another Celtic star who was yet again outstanding against Aberdeen.
Callum McGregor had a brilliant game. He ran the show form start to finish and certainly enjoyed himself post-match with the rest of the Troops.
"This never gets tired," Callum admitted after the match in his press interview. "When you play at a massive club then winning has to be part of your DNA and you have to turn up for these games.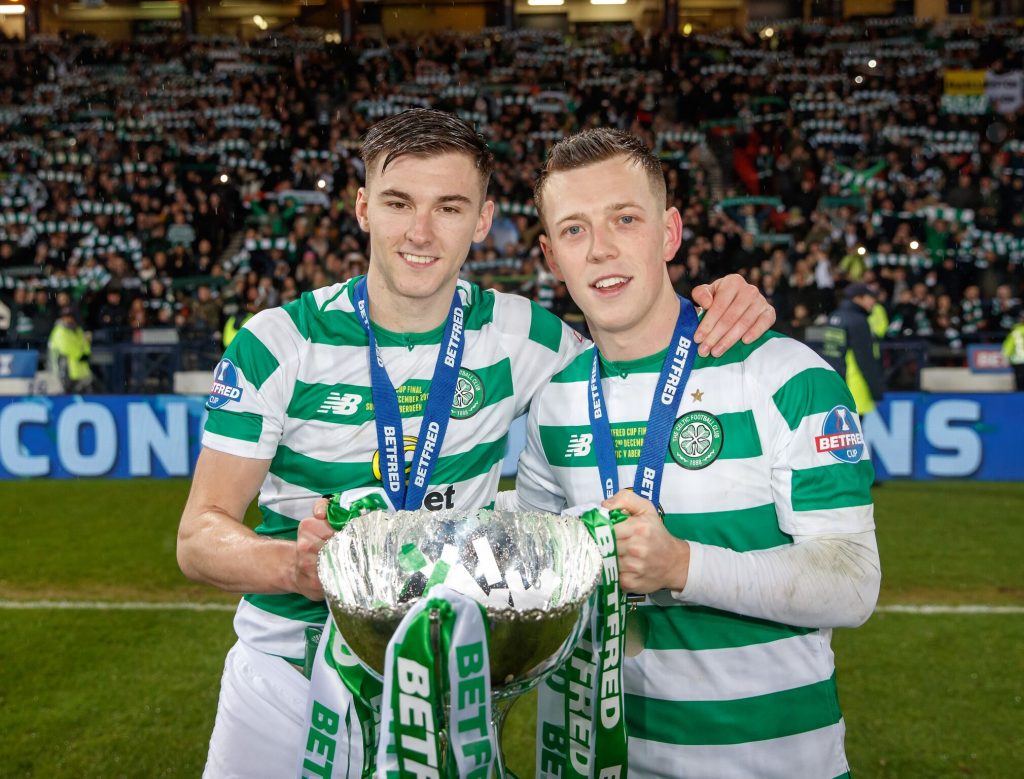 "It is amazing how consistent the success has been for this group of players. It comes down to the manager and how relentless he is but also to the players because we are also pushing each other every day. There is competition for places and that drives the standard up.
"We seem to be creating history every time we get to a final. You can never take that for granted. You might want to be a winner and you might feel that you deserve to be but you have to actually go out and do it.
"I also think that as players you want to enjoy it and take stock of it. We have to enjoy it while it lasts because it is not every day that you get a generation of players that we have now who are so hungry and so desperate to keep winning.
"We have married that hunger with a manager who knows what it takes to succeed at the top and I think it is important that we try and appreciate just what an achievement it is.
"That isn't to say that you take your foot off the pedal but that you just enjoy what we have done.
"That isn't easy this month given the volume of games but even if it is just a day or so, you should take the chance to reflect on it.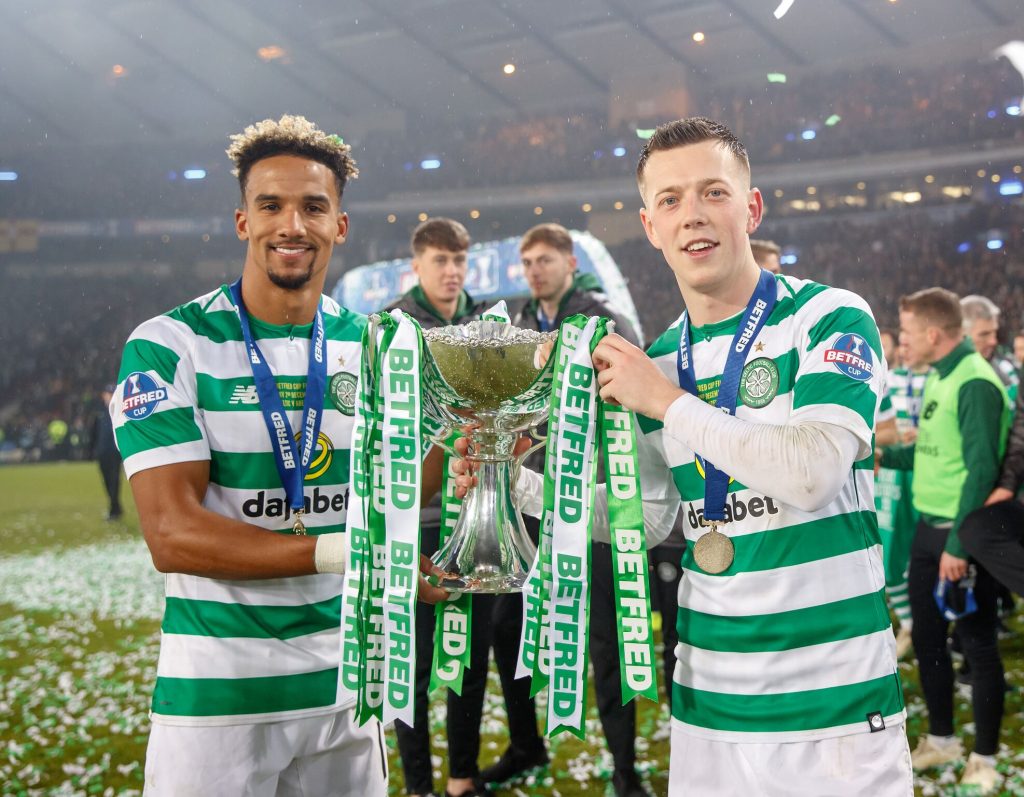 "It is great to be a part of it."
The Celtic star has a huge admiration for his manager and the way he has worked with this group of players from pretty much his first day in the job to drive them on towards the rewards we are seeing now. Seven consecutive trophy wins was last seen in the dark, dark days of the early 1990s when it was Walter Smith picking up the honours.
Now it's Celtic turn and the focus turns to the absolutely vital game at Fir Park on Wednesday night. McGregor and his team-mates had no post Cup Final party last night – that will happen in January and they will be looking for the 3 points against Motherwell with 100% focus and clear heads (unlike the rest of us this morning!)
"Nothing is guaranteed. You have to fight and be aggressive and be competitive – everything that Aberdeen were – and it is not a given that if you turn up you win the game.
"It might look like that from the outside but there is a lot of hard work that goes on behind the scenes here from absolutely everyone and there has never been a game we have walked out onto the pitch thinking that it would come easy. We know we have quality but we also know that doesn't count for much without having the heart and desire to go with it."
The Celtic players and management staff will all be pressed on the chances of achieving a unbelievable Treble Treble having reached 7 from 9 with the 1-0 victory over Aberdeen yesterday. It's all part of the pressure of playing for Celtic and McGregor reckons that the important thing is maintaining focus. That means 3 points on Wednesday.
"Ryan hadn't got one foot out of the dressing room and I heard him being asked about a Treble Treble!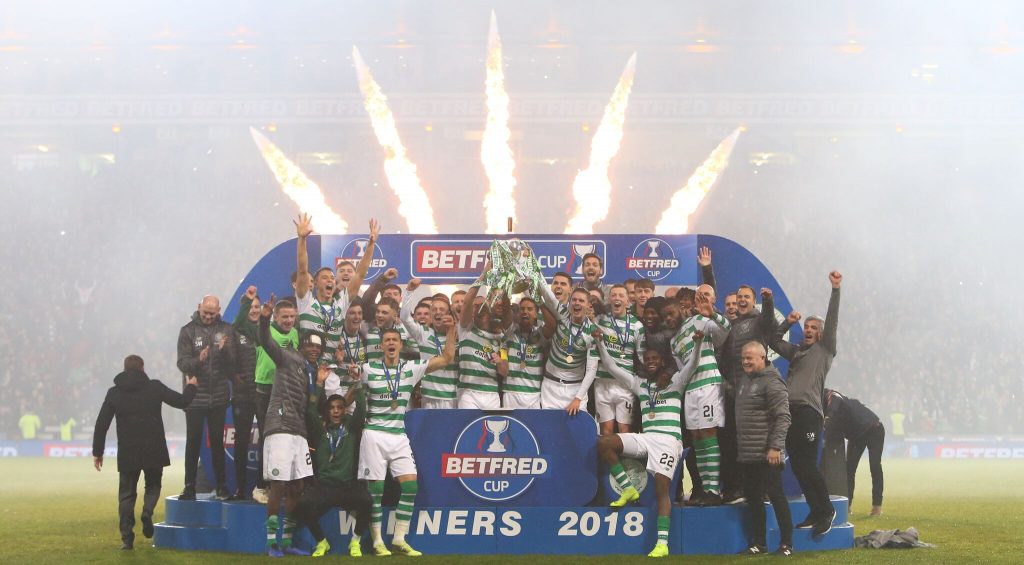 "We know that will be the chat now but we have to just do what we have done all along and keep our focus.
"This month is pretty relentless with a whole load of huge games so that is what we need to be thinking of now. We don't need to be worrying about anything like that just now.
"Ryan has come in and taken his chance and we're delighted for him. He has been brilliant and we were just delighted to come away with another trophy."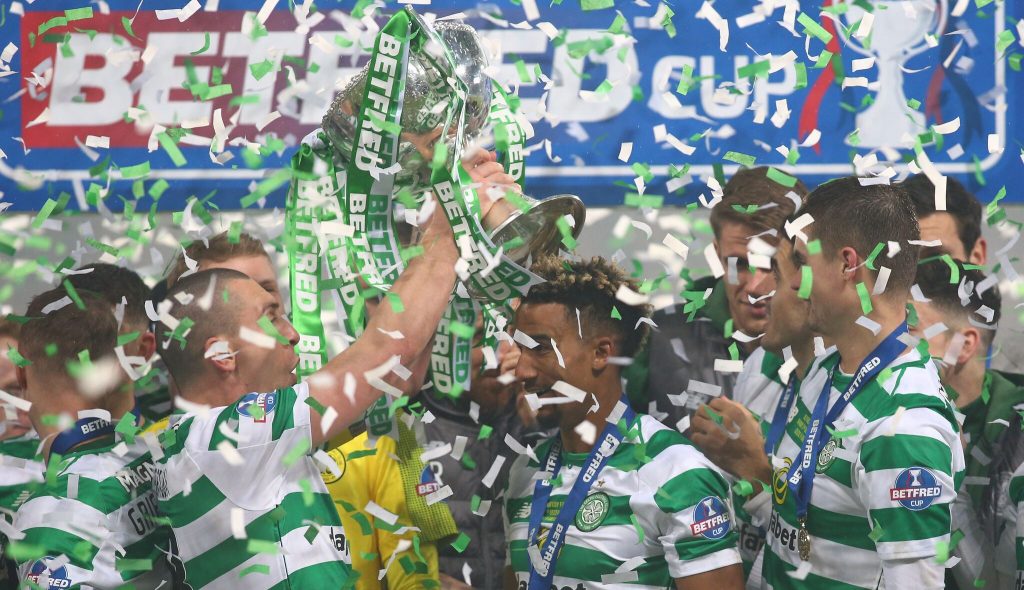 Also on The Celtic Star…
UEFA Executive Committee approves new club competition…See HERE.
"I got a bit emotional myself," Ryan on his mum's tears of joy…See HERE.
Jim Craig – Beating Airdrie, happy birthday Tosh McKinlay…See HERE.
'What an atmosphere as Celtic take the first step to a Treble Treble,' David Potter…See HERE.
Special, special times to be a Celtic supporter, enjoy every minute of it…See HERE.