Over the last few months I have documented a few of my misfortunes when travelling abroad to watch Celtic. There's been robberies, lost wallets, hotel scams, missed buses and every time Celtic got beat. If you've read my tales of misfortune in Munich, from panic in Paris to agony in Athens and left in Leipzig then you'll be well aware that invariably my trips to watch Celtic in Europe result in disaster on and off the pitch.
All that changed in November 2019 though, when finally a wonderful trip took place as we headed for Rome.
Once again, there was a change up in the travelling party. This time it was a very different type of experience as I headed over with my fellow Bournemouth born friend, Dan and his dad from Paisley. I invited my own Dad to join me so we could watch our first European away game together since he took me to Anfield in 2003. Dad said that he would need to get a pass from Mum to be able to go and the best way to go about this was to offer her a weekend in Rome. Subsequently, we had planned for Dan's mum to come with us too, so that the women could do their own thing when we were at the football. She couldn't make it, which we decided not to tell my mum until everything was booked!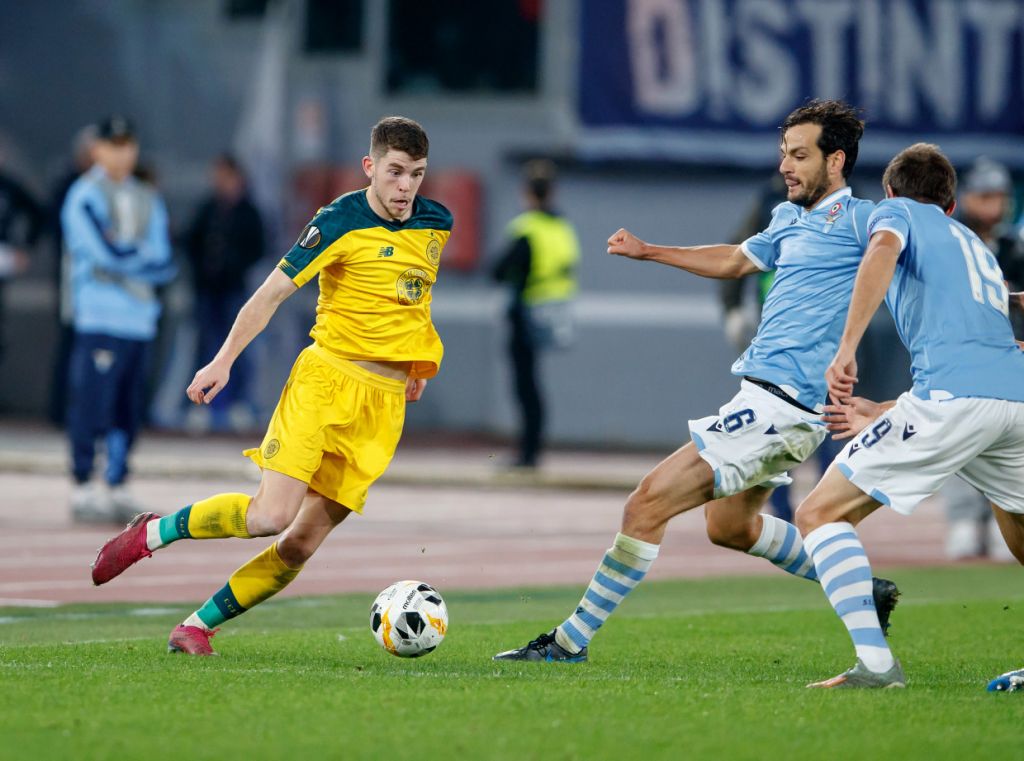 Unlike my previous chaotic trips abroad with some mad friends, we didn't book to stay in a disgusting cheap and dirty hostel, nor did we end up in a utility room. Instead, we found a deal on the British Airways website – £250 for flights and four nights accommodation in a 4 star hotel on the outskirts of the city! This was rare luxury.
Thanks to a huge allocation, tickets were easily sorted through friends and aside of my own, everyone needed to doctor theirs to reflect their own name and date of birth. At first we thought this wouldn't be necessary as surely the Police couldn't really check everyone's ticket against their ID. However, more and more people began posting their experiences at the stadium on twitter and thus I took to Google and explored different methods of removing ink from paper, without leaving a trace.
Dabbing a baby wipe or wet baking powder were the methods of choice, so I practised on some old ticket stubs using a hairdryer to dry the paper. The outcome was a resounding success, until it came to the real thing and I left dreadful smudges all over the place. At that point it was game over, I foresaw a disaster on the horizon given the sort of thing that occurs on my away trips. However, the night before we left, I bought a tip-ex mouse and lightly went over the smudges. A neat trail of paper was left and I neatly wrote each person's name and DOB. Disaster was averted at the last attempt.
Game week arrived and on the Tuesday evening we got a coach from Bournemouth up to Heathrow. We had a few drinks and some food at the airport hotel and an early night – the kind of low key evening with your parents that doesn't normally accompany such a trip.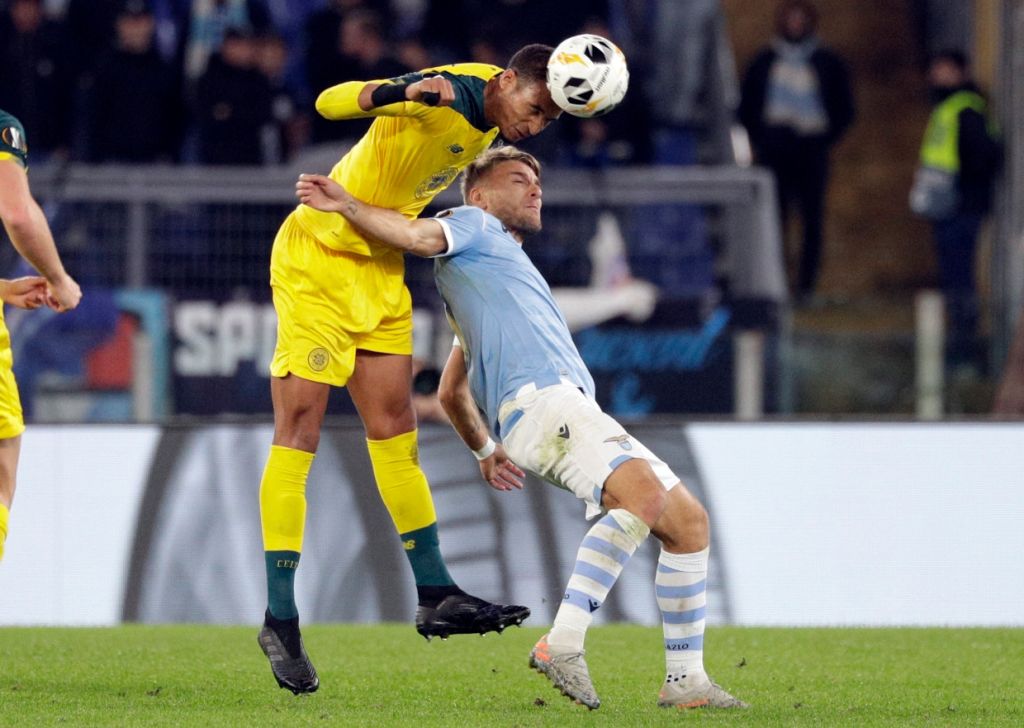 The next day, our early morning flight to Rome was packed full of Celtic fans; most enjoying a continental breakfast of vodka with croissants. On arrival in Italy, the sunshine struck our eyes along with a 20 odd degree warmth. We got a taxi to the hotel and made the most of the afternoon by walking down the Trevi Fountain and on to the Colosseum, via a pizza restaurant. With a bit of sightseeing done and photos taken, mum was happy and it was time for a pint in the Irish Bar.
Great day in Rome pic.twitter.com/YFWefxB8Ry

— Liam Kelly (@cfcliamk96) November 6, 2019
The pub was an absolute sweatbox with no room to move, so after one pint we returned to the hotel before getting a taxi to an anti-fascist social club, where a gig was being held for Celtic fans. We arrived, after a 30 minute journey, in the middle of a strange looking estate. As we got out the car, we could hear Grace being belted out as Chris of Erin Go Bragh kicked things off. Following the noise, we reached a gateway to enter what looked like an old derelict school covered in graffiti. The gig was inside what I'd call the school hall, whilst there were four outdoor bars, serving cups full of cheap vodka with a splash of Red Bull. Pyro was also on sale for 3 euros.