CHARLY MUSONDA'S time so far at Celtic has been anything but plain sailing for the Belgian playmaker on loan from Chelsea.
Former Celtic striker Chris Sutton questioned Brendan Rodgers handling of Musonda since his arrival amid great excitement at as the transfer window was closing.
However so far, as The Celtic Star has already observed, we have seen a lovely back heel in his debut against Hearts when he came on as a substitute and brilliant assist for Callum McGregor against Zenit in the Europa League.
In the defeat at Kilmarnock, the Scottish Cup win over Patrick Thistle and the goalless draw at Celtic Park against St Johnstone (where the sponsors actually award Charly the Man of the Match award), the Belgian was disappointing.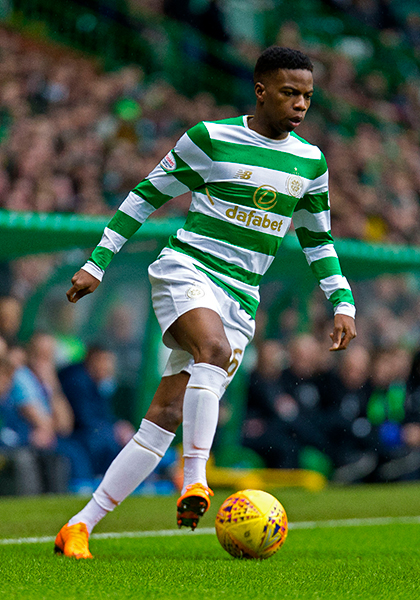 But the flashes of brilliance and the really high pedigree that the player has makes it all the more important that Rodgers can get the best out of his on loan star. Especially if Paddy Roberts is lost to the cause in the summer.
Speaking to The Celtic View, Charly has detailed his own ambitions for his 18 month loan period at the club. He is here to win trophies. That's particularly important to Musonda because he's yet to savour a trophy win in his admittedly short career. Hopefully he'll get a taste for it in the Hoops!
"It would be unbelievable to win my first trophy at Celtic. That's why I'm here," Charly said to The Celtic View.
"This is a club that constantly deals with the pressure to win trophies. To be a part of that would be fantastic. It would be an amazing experience, especially at a young age.
"You want to be able to be part of a winning team and to be 21 years old and have the chance to win trophies is an exciting position to be in.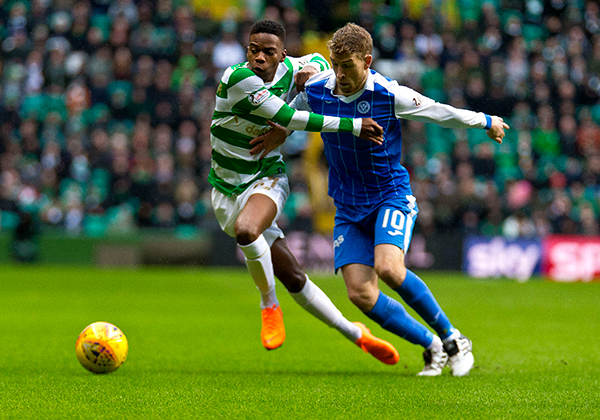 "Hopefully, we can win trophies this year. I'd be very happy to achieve that and I'll be very proud to be part of a club that wins trophies," Charly continued.
"The challenge here is tough and unique because every team sets up to try and stop you.
"That's not an easy thing, whereas in European games it's more open and teams don't really come out to try and stop us.
"There's no doubt it's a good learning curve for me. It's a physical game here, but it's also physical in England so I'm used to that.
"I enjoy this challenge, though, to try and break down teams who set up to block us and stop us from winning.
"In the domestic games, we know we have to be more patient, unless you manage to get an early lead."
THE CELTIC STAR PODCAST – FEATURING DAVID LOW
THE CELTIC STAR PODCAST EXTRA – FEATURING CELTIC BY NUMBERS