NEIL LENNON has been getting it tight. And given the result of the other night I'm sure this article may not be popular.
I agree Tuesday night turned into a shambles. To concede four goals at home to any opposition isn't acceptable. To an ageing side of fairly limited ability a 4-3 defeat is poor indeed and when the defeat is predominately down to a comedy of errors it's hard to absorb. Especially when such a defeat is a massive blow to the club in terms of prestige, reputation and income.
Defensively we looked all over the place. We were wide open to the counter attack and we paid the price for having Scott Brown deal with the whole Romanian forward line descending on him like a hungry pack of wolves.
We had a back four who all decided positional discipline was for another day and a goalkeeper who chose that moment to chuck in a very shaky performance indeed and Brown himself losing his senses for one of the silliest and costliest penalties we've ever conceded.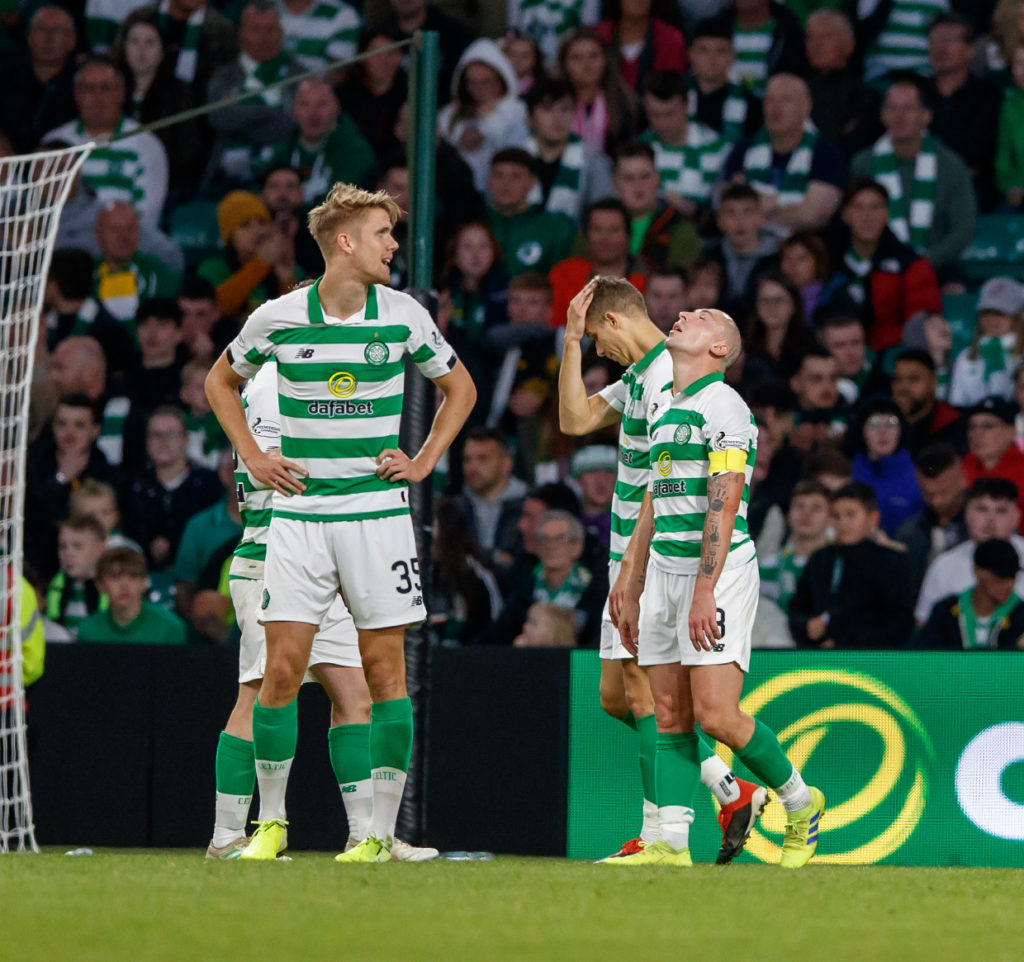 I'm also not defending the ludicrous decision to remove our most technically gifted footballer in Callum McGregor from the centre of the park to left back and although he did as well as could be expected it was also clear the opposition targeted him and we paid the price. That is most certainly down to Neil Lennon. The decision to remove Bolignoli to accommodate this tactical brainwave when he's the only recognised left back at the club was also an error, it could also damage the already fragile confidence of the full back just in the club and learning new systems, pressures and environment. It wasn't clever.
The decision to play the inconsistent at best Ntcham was another mistake. You can almost get away with Ntcham in a number 10 role as his defensive frailties are less exposed but the Brown/Ntcham central midfield partnership is a movie we've all seen too many times and the ending is always the same. It simply doesn't work. The excuse of having more technicians on the field doesn't carry weight when the best of those technicians has been punted to full back to accommodate a player with less of said technical ability.
To leave both Bolignoli and Jullien on the bench seemed odd. I can certainly sympathise with the view that a £7million player was certainly purchased with big European nights in mind. The fact he wasn't called on as the story unfolded was also strange.
Celtic were 1-0 down and got back to both 2-1 and 3-2 advantages and yes I'd certainly question the wisdom of continuing down a path of open attacking football when the tie was in our hands. We had the likes of Jullien on the bench who could have shored up a backline or Nir Bitton who could have slotted beside Scott Brown and helped kill the game. Neither option was utilised, that is also frustrating.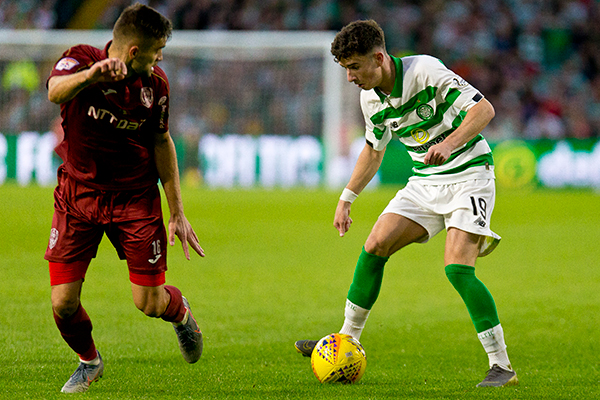 The substitutions that did take place were also strange. Yes we were chasing the game but the hooking of Mikey Johnston for the largely ineffective figure of Lewis Morgan was like all semblance of sanity had gone and the sight of Bayo entering the field showed any grasp on tactics had been chucked to the wind for one last panicked all in throw of the dice.
If I've missed anything I apologise. It was as I said a comedy of errors, a shambles of our own making. Anything that could go wrong did go wrong and it was self-inflicted.
As much as I agree that game was awful I also feel in the bigger picture there is a case for the defence when it comes to Neil Lennon.
The fury at that particular result is fully warranted and I'm sure given the time back Lennon himself would probably do things very differently given the chance, that he can't get that back is something both he and the Celtic support will just have to live with now and hope lessons are learned.
Up to Tuesday night Neil Lennon was performing admirably. We'd had a good pre-season where the players came out looking fit and sharp. They were unbeaten. Not that results themselves matter it helped build confidence. It sounded from the noises emanating from the camp that he players were happy and that seemed to show in performances.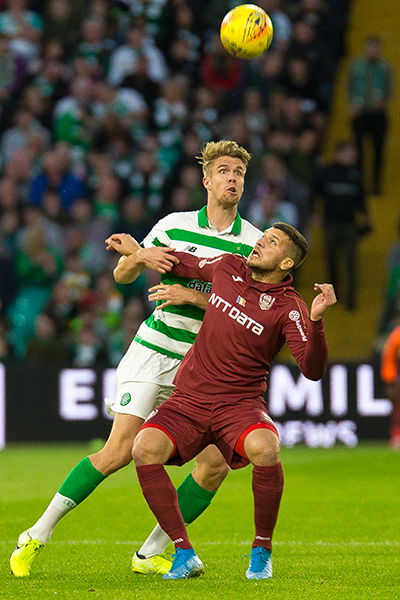 We moved into early European qualifiers and drawing Sarajevo was possibly the toughest opponent we could have faced. In some awful conditions and in a hostile environment as well as the initial strain of conceding the first goal we won with something in hand 3-1. Given previous managers first European forays have resulted in defeats in Bratislava and Gibraltar it was evidence Lennon was doing well. The return leg was dealt with without overstretching and without a sweat being broken.
The second round against Kalju was also dealt with the minimums of fuss. They caused us no problems over either leg and as much as they were a weaker opponent in my view than our first round opponents we finished the tie in the home leg allowing key players to get a much needed rest in the return leg.
With the drawing of Cluj in the third round we knew things were getting tougher. They've been around the block when it comes to European qualifiers and although an ageing side they were a streetwise group. As a result a 1-1 draw in Romania could only be seen as a good result. It should have been enough to get them back to Celtic Park finish the job and face Sparta Prague in the play off. Although we rode our luck at times in that away leg we did exactly what was needed.
In amongst all of this we've had a blistering start to the 9 in a row campaign. An initial thumping of St Johnstone on Flag Day had every one of us purring. I'm not going to be denying the pride I felt that day at that performance. We were simply breath-taking from start to finish. Gone were the shackles as I wrote in a previous article and out came free flowing incessant attacking football with no mercy shown.
From there it was on to Fir Park and a 5-2 win against Motherwell. Despite conceding first and a rather withdrawn first 20 minutes or so we took control of the game and responded to the loss of that opening goal with five of our own all through different scorers. Even the loss of a late goal couldn't take the gloss off it. Celtic were in fine form indeed.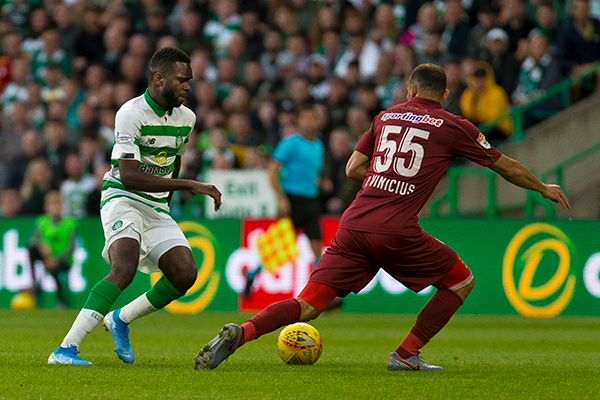 Up to Tuesday night let's be honest we were as happy as we could be. The football we've been playing domestically in particular has been brilliant. There has been a swagger about Celtic and a ruthlessness in front of goal that we've not seen for a while. That defeat from Tuesday shouldn't allow that progression to be overlooked.
This was all done while Lennon sailed some choppy waters. He's had the long drawn out Tierney debacle to deal with, he's had thirteen players leave the club and he's only had four come in. The entire first choice back four from Brendan Rodgers leave and the replacements have come in in drips and drabs.
While trying to establish a back four the manager has had to contend with suspensions of two games to Simunovic and to Jullien for one game. He's had to shift Kris Ajer from right back to Centre half from one week to the next and his only left back has had a somewhat erratic to say the least.
Getting a settled back four hasn't been easy and the resultant pressure has also been evident in some shaky performances from Scott Bain. Not having that back four in front of him and settled is clearly mitigating circumstances for the keeper's own recent performances.
None of this excuses the Tuesday night shambles but it is surely grounds to say such a result in isolation could be just that, a one off. It was a hell of a game to go off message but a one-off it could be just the same.
I'd also hope going forward that there is support given to Neil Lennon from his coaching team. It could easily be argued John Kennedy could also take some flak for the Ntcham and McGregor decisions in that starting line-up. He's had a ringside seat to these tactical insights before. If you assume he did speak up then he should have been listened too. If he didn't speak up I'd question the value of his input.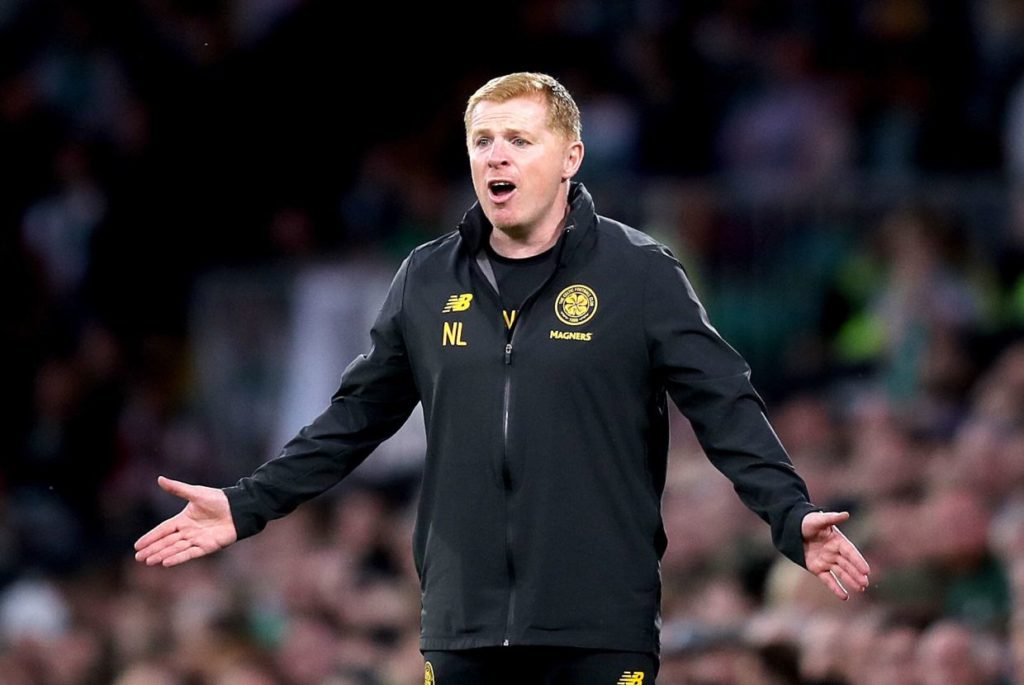 That it stays an isolated result will come down to the addressing of serious off field issues. The Celtic Star has already ran an article today on four Celtic men, some with strong contacts at Celtic commenting on the state of the recruitment side of the operation behind the scenes.
If true some of the issues raised over scouting and targeting players can explain Lennon himself has been having a frustrating time of it behind the scenes. I'd urge you to take the time to read it.
The news breaking last night that there has been no recruitment planning for 3 months is shambolic. Lennon remains with five recognised defenders to cover four positions. It's no real wonder in that case that the attacking side of the side is outstripping the defending side. Middle to front we have quality and depth at the back we're short to say the least.
It is becoming worryingly evident that Neil Lennon has been getting little or no support in finding the players he wanted or accessing the support from Peter Lawwell that he was publicly promised when he was unveiled as a manager.
I know none of this takes away from the dreadful display on Tuesday and the blame for that in isolation lies squarely on the shoulders of the management without a doubt. However the journey up to this point can't be overlooked either.
Neil Lennon will have to learn from this and I hope he gets the slack required to do it.
Niall J
Also on The Celtic Star today…
Gil Heron's grandchildren – Tuesday's Guest of Honour at Celtic Park…see HERE.
The First of Seven Trophies for Rodgers as Celtic Manager…see HERE.
Four Celtic men paint an extremely worrying picture about the way our club is being run…see HERE.