Thinking about the socially distanced Covid compliant protest that the Celtic Trust and presumably the Green Brigade has organised for Sunday afternoon – ahead of the vital Scottish Premiership match against Kilmarnock and there is a nagging concern, certainly one shared by many supporters judging from posts on social media, that this is in danger of being counter productive.
I've just had a listen to the latest Celtic Huddle podcast where four former Celtic title winners – Mark Wilson, Frank McAvennie, Murdo MacLeod and Kris Commons talk through the current crisis at Celtic and it if you are looking for re-assurance they you'd be best advised to give this one a miss.
Here's the embedded link, but you'll have to click through to You Tube to view.
McAvennie starts by questioning both Ryan Christie and Odsonne Edouard's commitment to the cause this season, recognising that they are top players but saying they haven't turned up this season. He also notes that on international duty Christie appears to be busting a gut. and Kris Ajer's agent and all the talk of a big money move to Milan – Frank struggles to remember whether it's AC or Inter who are apparently ready to pay up to £25million for the Norwegian – with the former Celtic striker offering to drive him over if the move happens.
Kris Commons in the Podcast's guest this week and worryingly when listening you'll find yourself agreeing with him, just like happened earlier this week when Andy Walker was on Sky Sports.
The four ex-Celtic players discuss what it's like in the Celtic dressing room as they attempt to pinpoint what is going wrong this season and there appears to be multiple factors, many of which we have discussed on here.
* Neil Lennon not being allowed to bring in his own backroom team with Wilson and Commons discussing working with Lennon, Johan Mjallby and Alan Thompson during the current Celtic manager's first stint in charge. Lennon is not the incompetent manager some would paint him as but he lacks his own team to get the job done. Big Johan was 'the muscle' with Wilson recalling being summoned to the dressing room by the big Swede to be told in no uncertain terms what was expected of him. It made a lasting impression obviously – so who is doing that these days?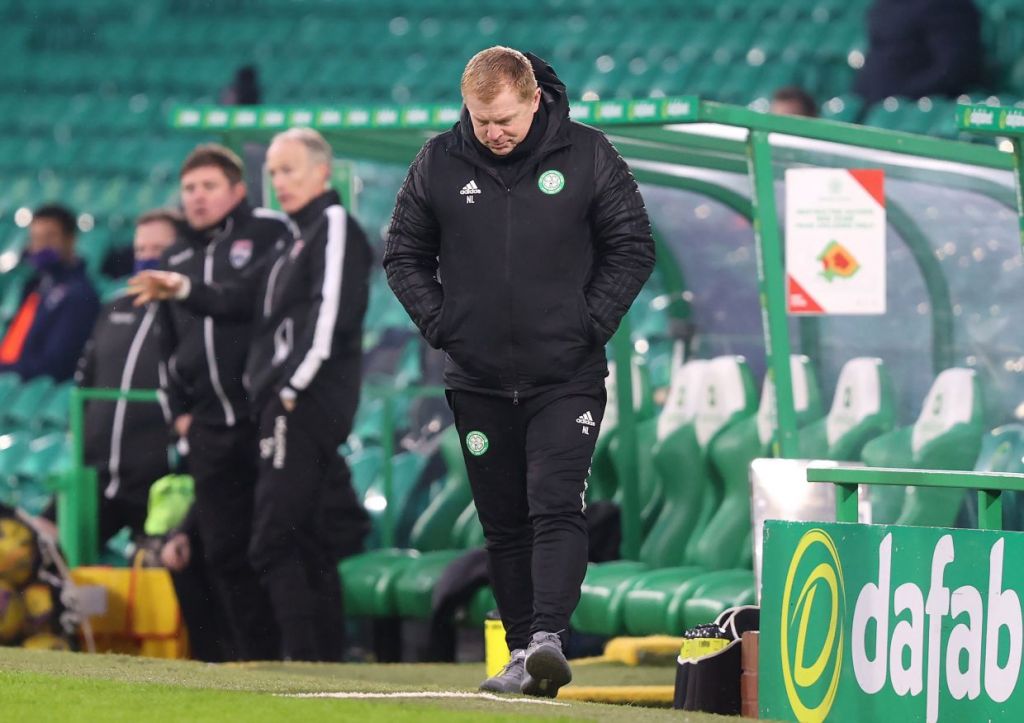 * Recruitment concerns as the players brought in by Nick Hammond and Steve Woods – apparently responsible for Barkas (Brendan Rodgers previously gave him credit for the Scott Bain signing) – with the new arrivals not being anywhere near as good as the players who have left. (McAvennie makes the point that Craig Gordon would walk into the current Celtic side, Wilson notes that Barkas has yet to make a save and the former West Ham striker reveals he talked to Davie Moyes about Albian Ajeti and he didn't even know who he was. McAvennie is less than complimentary about the £5m summer signing.
* Penny pinching by Peter Lawwell is highlighted by Commons as he talks through players that were allowed to leave early and transfers that failed – such as John McGinn – due to the CEO's haggling.
* Lack of understanding among the players, in stark contrast to the well drilled side that theRangers appear to have this season. John Kennedy's demeanour and Gavin Strachan's i-Pad on match days are also discussed.
* Scott Brown and Callum McGregor are excluded from the overall criticism although it's recognised that these two Celtic stalwarts are now struggling to keep it together for Celtic due to the atrocious situation they see all around them.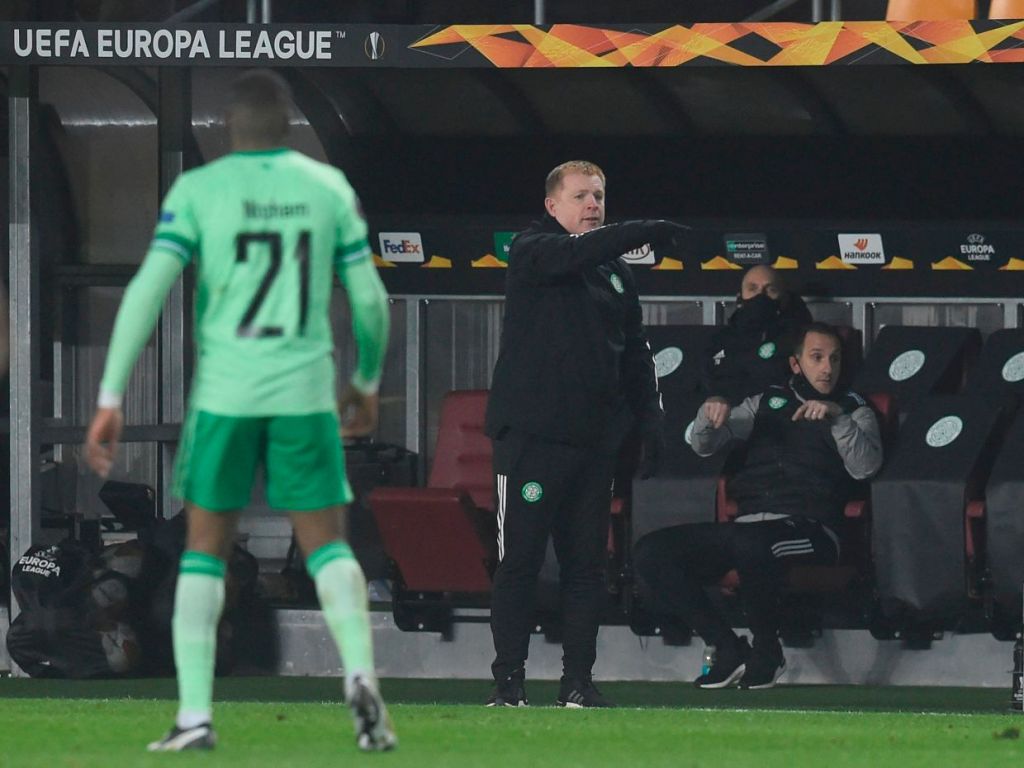 * The recent supporter protests get a mention with McAvennie pointing out that he was around during the 1990s protests but had never seen anything like the team bus being attacked or missiles thrown at players' cars as they left the ground. After a decade of uninterrupted domestic success some supporters they reckon don't know what it's like to lose out to Rangers (theRangers).
It's worth listening to The Celtic Huddle Podcast.
Back to that protest on Sunday ahead of the Kilmarnock game. We all want Celtic to win the league and even if that doesn't happen we expect a fight right to the end.
Two incidents in previous seasons when I was around the same age as some of the Green Brigade Bhoys who will be out on Sunday that are worth a mention today.
Just after Christmas on a freezing cold day in 1980 we travelled up to play Champions and league leaders Aberdeen at Pittodrie and were promptly thrashed 4-1, substitute Charlie Nicholas getting the last goal of the afternoon to make the final score a little more respectable. But those of us at the game will tell you, Celtic were absolutely battered by a very good Aberdeen side on top form with Gordon Strachan being the star of the show.
Celtic were 4-0 down with more than 20 minutes to go. What did the Celtic Supporters do? Head to the pub? Throw scarfs onto the park? Chant 'sack the board'? No. None of those things happened.
Instead we had a sing-song. A few guys started it and gradually everyone joined in. And it continued to the final whistle and LONG AFTER THAT as the Celtic support simply refused to leave the stadium.
I'd never heard You'll Never Walk Alone sung like this before. I was 15, I knew the words but that frosty afternoon at Pittodrie I found out what they meant.
After a while Police and stewards began pleading with the support to leave the stadium and to be fair to the cops they recognised and respected what was happening and they did nothing to disturb this 'positive protest' from an incredible Celtic support. It was simply astonishing.
The Celtic players sitting in that dressing room at Pittodrie, devastated after a heavy defeat that saw Alex Ferguson's side increase their lead at the top of the table, had heard the support in those last 20 minutes and for maybe half an hour after the final whistle they sat there and listened. They heard, they listened and Bhoy they responded.
Celtic won their next 12 games, didn't lose another league game that season, beat Rangers home and away and won the title up at Tannadice against a very good Dundee Utd side. When Gordon Strachan scored that penalty to make the scoreline Aberdeen 4 Celtic 0 and to increase their lead at the top of the table to 3 points with a game in hand few would have thought that would be the outcome in the league that season.
As I said, that day as a 15 year old Celtic supporter, I finally understood what You'll Never Walk Alone means.
That Dundee Utd side won the league a few years later, in May 1983. Celtic in truth threw it away but we did take it to the last game of the season when we needed a win at Ibrox and had to hope that they'd drop points, think it was the Dundee Derby.
At the interval the scoreline at Ibrox was Rangers 2 Celtic 0 and the home supporters were absolutely loving it, beating us and seeing us lose the league all at the same time. In the half time lull, as the home support went to get their pies, the sound coming into the Celtic dressing room was one that Billy McNeill recognised.
Remembering what happened at Pittodrie the Celtic manager didn't hear the home fans chanting about their fathers comical dress sense, rather he heard the very same song that was sung so powerfully that freezing afternoon at Pittodrie a few years before. The Celtic players were immediately told to stop what they were doing and get back out onto the park!
So the players came out faced the Celtic support in the Free Broomloan, parts of the Enclosure and part the Main stand and stood in awe watching the Celtic support sing You'll Never Walk Alone – LIKE IT HAD NEVER BEEN SUNG BEFORE.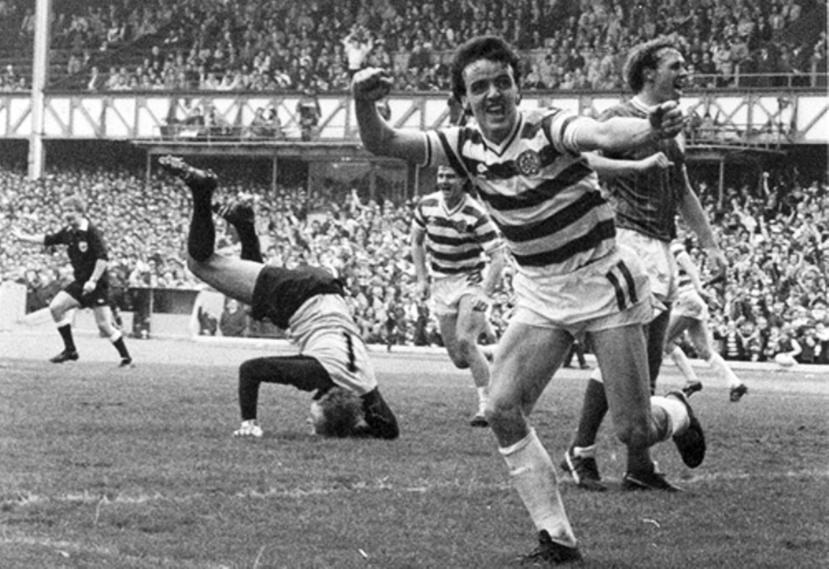 That game ended Rangers 2 Celtic 4. Dundee Utd won too so were worthy Champions but don't tell me we won that game for any other reason that what the Celtic support did at half-time at Ibrox while two goals down.
So if you're going to the Protest on Sunday. As the Celtic team bus goes past why not hold your head up high and sing You'll Never Walk Alone? It might just work it's magic again!