With everyone's attention on Ange Postecoglou's wonderfully forthright and honest press conference yesterday, it would have been easy to miss Greg Taylor's own confident and assured appearance in front of the assembled media – including The Celtic Star.
Celtic's left back has had some tough times this season, with an extensive time spent out the side with a shoulder injury, yet when he's been available for selection, he has been one of the managers go to players and there are good reasons why.
Just as he portrayed a far more relaxed character in front of the camera, appearing particularly engaged when asked how his Japanese skills were progressing, breaking into a relaxed Cheshire grin, before admitting 'it definitely needs work', he has also appeared far more at ease in a Celtic shirt than he ever has up to this point.
For some players the Ange Postecoglou demands, process and philosophy have been an evident struggle. Some have come into the team, been removed, spent more time trying to learn on the training ground, before returning to the line-up and seeming no further forward. Taylor however has been a player who has clearly grasped the technical, tactical and incessant physical demands of the manager and has set about making himself Celtic's first choice left back, and he certainly is that now.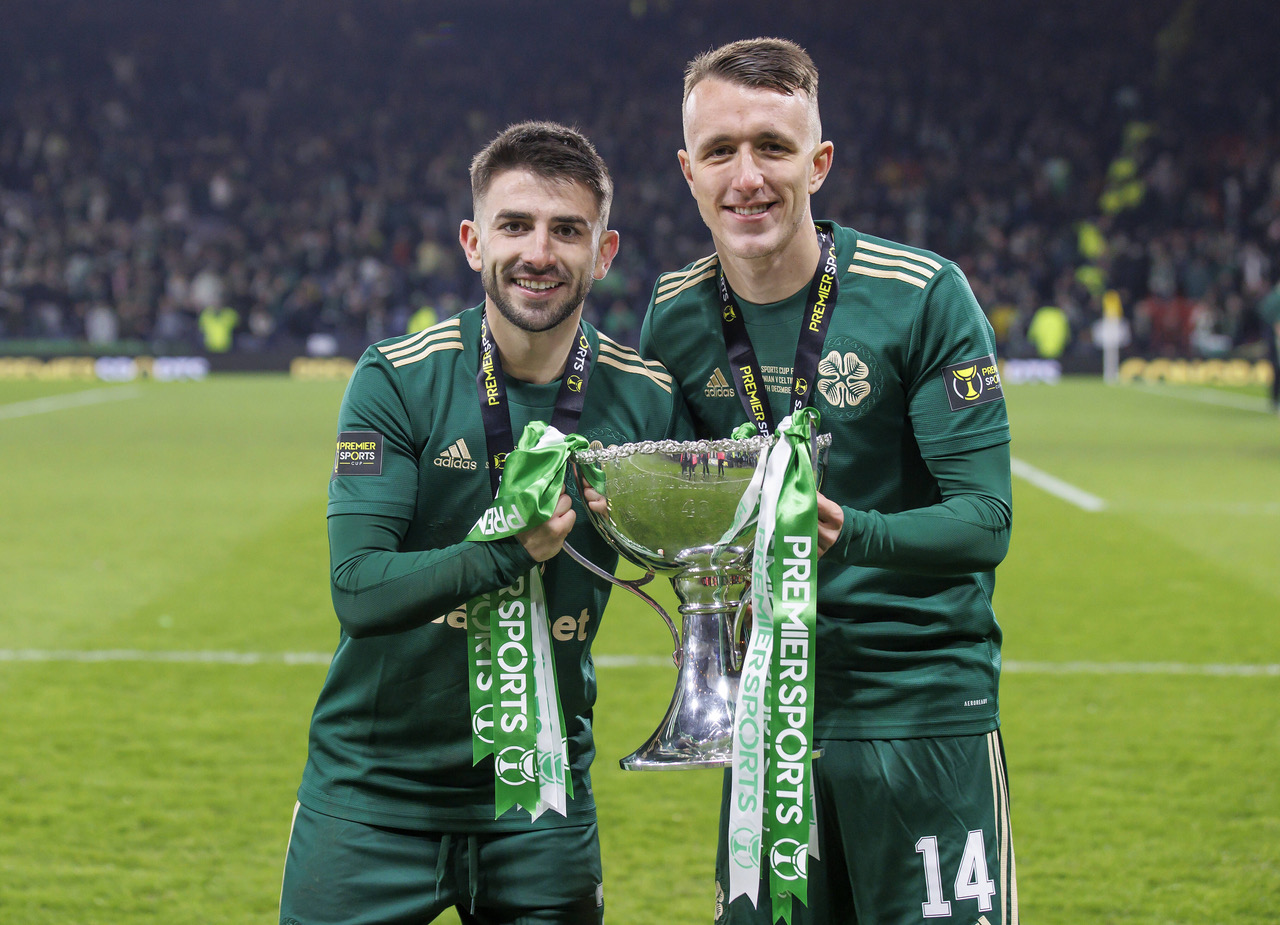 The inverted full back role must have been a challenge for Taylor as much as any full back at the club, and while some tactical allowances have been made for certain players, Taylor doesn't appear to have been one who has not been asked deliver his role entirely.
When Callum McGregor plays in the deeper lying midfield role it is evident his Captain trusts him entirely, he is happy to receive the ball form Taylor and doesn't give prior instruction, and in return McGregor is happy to give Taylor the ball in tight situations and appears comfortable Taylor is capable of both retaining the ball and progressing the team up the park. And Taylor had been just as adept at linking with Jota when the Portuguese attacker has played, possibly even more so than he did with Moi Elyounoussi last season, and there were times, in a tough old season, where that partnership stood out.
Of course, there have been times where the work in progress of an adapted role saw learning on the job lead to lesser performances, especially at a start to the season Taylor described yesterday as a 'a testing period, but enjoyable ', and a challenging spell where the group had 'grown as a team and grown as a collective'. But in the main Taylor has been one of the players who picked up on the demands early, and he explained the instructions given from the manager have certainly aided his own progression when he said yesterday 'he's been very clear and concise about how he wants us to play'.
Since that start to the season Taylor had been on an upward trajectory until that shoulder injury hit. And the time spent out the side seemed to have been put to good use, as when he returned to the side Taylor has arguably been better than ever, as his own inclusion and excellent display at Tannadice, in arguably Celtic's best all round team performance of the season, evidenced the balance the player brings to the Celtic team, before a somewhat overlooked performance in the League Cup final against Hibs in what was a real coming of age performance for the full back as a Celtic player.
Greg Taylor certainly seemed a far more assured character in front of the camera yesterday than he's previously been. And on the field, he has certainly been a player who has been an important cog, as Ange tries to get his Celtic machine into full working order for what Taylor describes as the upcoming 'business end' of the season. Greg Taylor is certainly a player the manager trusts and he 'll be an interesting player to watch progress as the season develops and as his confidence as a Celtic player grows both on and off camera.
Continued on the next page…