The case for the defence m'lud. Today's win at Motherwell got me thinking. We were superb in attack and somewhat ropey when it came to our defensive duties.
Anyone brought up on the Three Amigos may see comparisons with the current Celtic side.
Under the tutelage of the late and great Tommy Burns three players in particular stood out and they were named the 'Three Amigos 'by the then Celtic supremo Fergus McCann, who had a run-in with all three forwards. Those three men were Pierre van Hooijdonk, Jorge Cadete and Paolo Di Canio.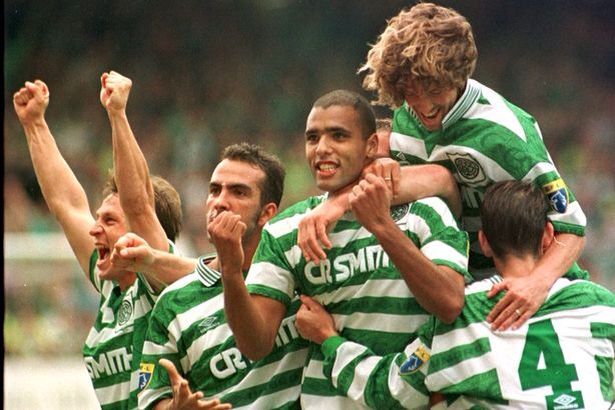 The three left in 1997 after fall-outs with McCann over money. With the likes of Andy Thom also in the ranks they were a joy to watch play the game. Together they helped awake a club scampering around in the doldrums. They invigorated a support, a club, a cause and an ethos. They were the beginnings of the Celtic side whose eventual dominance forced our rivals chasing our tails right out of existence.
But there was a problem. The backline.
For today's Scott Brown we had Peter Grant. For every newly signed Alan Stubbs (and he took a while to get up to speed) we had John Hughes, Malky McKay, Stuart Gray, Enrico Annoni and Tosh McKinlay. Good enough for the late 90's if you were comparing to say 1990 but a weak element in comparison to the free flowing forward line who really did get bums off seats under Tommy Burns.
It was our undoing. Celtic managed to lose a title despite only experiencing defeat in one league game. It was this inability to get the defence organised and matching the forward movement and style that eventually cost Tommy Burns his job. It was basically a recruitment issue and it was a meeting of minds.
You see Tommy knew what he needed. He'd built a Celtic side to entertain but he knew he needed funds to match the defence with guile to his attack of beautiful inventive style. But he wasn't backed in that regard. David Hannah anyone? QED.
It could be argued Tommy built the roof garden before the foundations were finished but I loved that about him. It's what separated us from the other side of the City. We were never a win at all costs club. We've never had an Iron Curtain as Rangers were famed for. Celtic were Scottish football's historic entertainers and Tommy Burns simply got that and we loved him for it.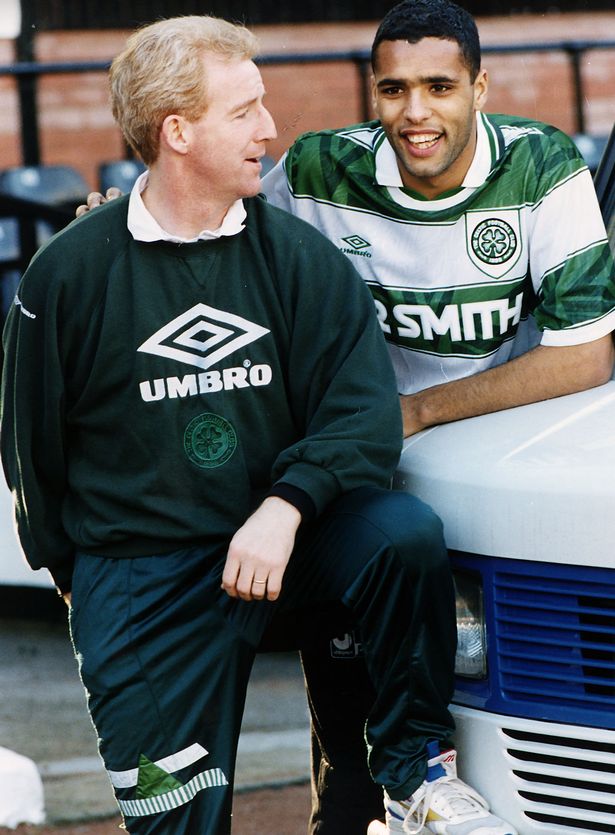 This is no digging out of Fergus McCann, not in the slightest. A stadium had been built and the fans returned from a Hampden hiatus like the sun rising from the abyss.
The team on the park was competing well but it was likely a stretch too far and far too soon to get the defence up to speed to match. Considering the need to save the club, to hold back on the funds was in no way surprising with the benefit of hindsight it was probably perfectly prudent.
And that takes me on to today's side. Watching us for the last few seasons under the wonderful advancement of Brendan Rodgers and now under the instruction of Neil Lennon we are growing as an attacking force.
Three consecutive trebles has still shown a defective defensive underbelly. This team lacks the necessary defensive support for a team who are capable in full flow to entertain, just as that free flowing Tommy Burns team did with aplomb. European adventures against PSG and Barcelona has shown up those defensive frailties but it's also been evident against the lower reaches away to Gibraltar's Red Imps and Astana.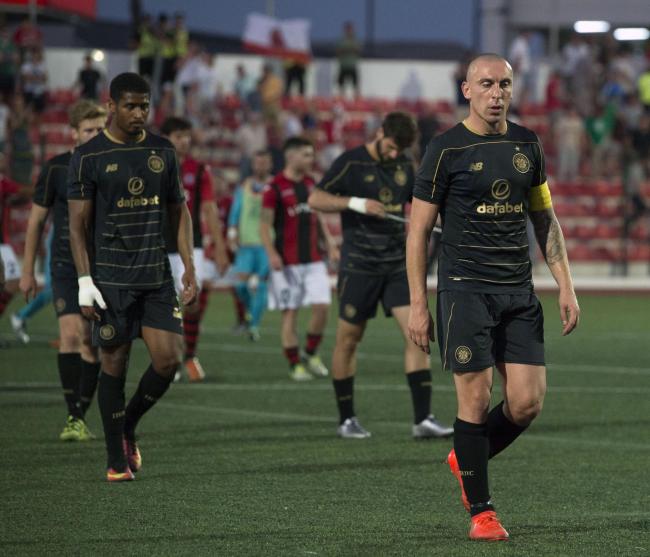 Neil Lennon has an embarrassment of riches going forward and the good thing is as much as his defensive numbers are weak it's nowhere near as critical as the defence Tommy Burns had to work with, but you know what we are now in that position of strength financially that Tommy Burns sadly didn't have.
It is time to address that defence.
If you look at this Celtic side's dominance in domestic football it's down to the ability to outplay our opponents, carry the ball, break their lines, thread passes and finish at will. We can wear teams down if we have to. We usually control the tempo.
Now we may not get those opportunities in European football but we may on the counter attack. We may pounce on the beak if only the strength in depth of our defence could match the embarrassment of riches going forward.
It may just be we are now in a position to give the foundations the finishing touches to match that roof garden that we've shown off for years. We can now build from deep. Give Neil Lennon those defensive resources then Celtic could have a fine counter attacking side away from home and the beautiful inventive side at Celtic park to take the European stage by storm. I'm convinced we could be both.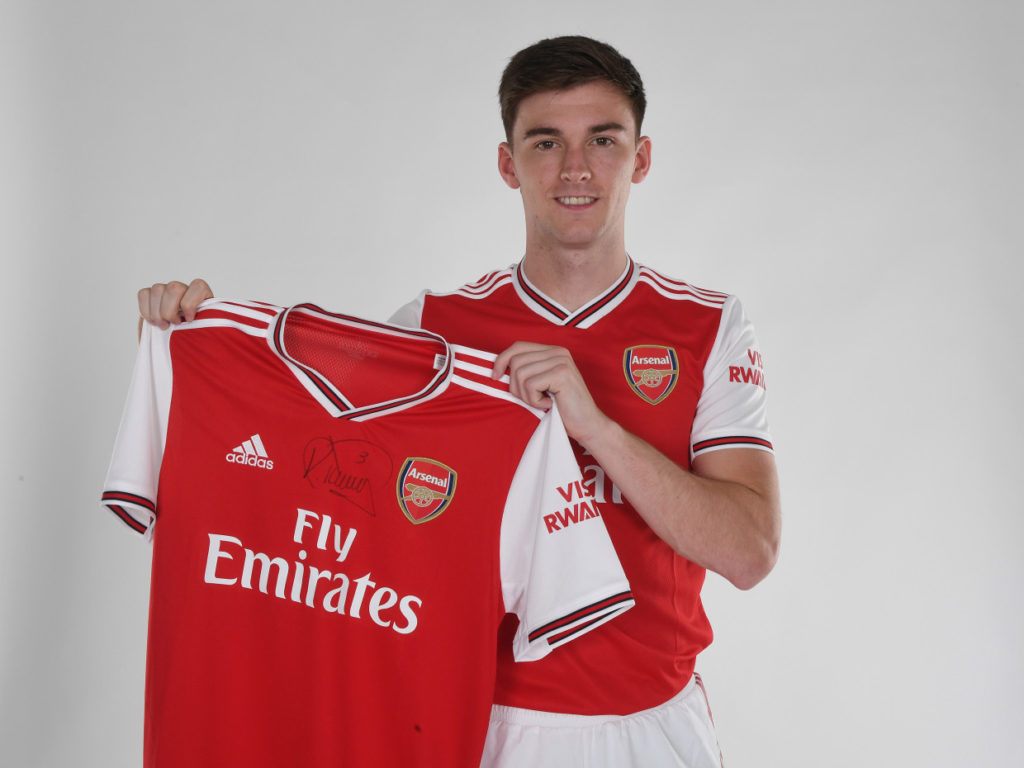 The £25 million from the sale of Kieran Tierney could do just that. Half of that fee would do just fine.
I'd like another striker but that would be my greedy side. What we really need is two top quality full backs and another centre half. If all three of those were top quality additions we'd have a side who can flit seamlessly from domestic roof garden to European pragmatic foundation.
Is it worth therefore playing to the undoubtedly inflated ego of Peter Lawwell? Why not?
Give Neil Lennon the funds for three top quality defenders and you could right that wrong from Tommy Burns and Fergus McCann's Celtic side. You could be the man that bridged that gap. The Chief executive who funded the side who dominated Scottish football to the nine and the ten. The money man who at the same time gave Neil Lennon a side that he could go into European battle safe in the knowledge that he could go toe to toe or could suck them in and pounce.
Time to step up Mr Lawwell. You are that close. Trust your man and act accordingly.
Niall J
Also on The Celtic Star after today's 5-2 win at Motherwell…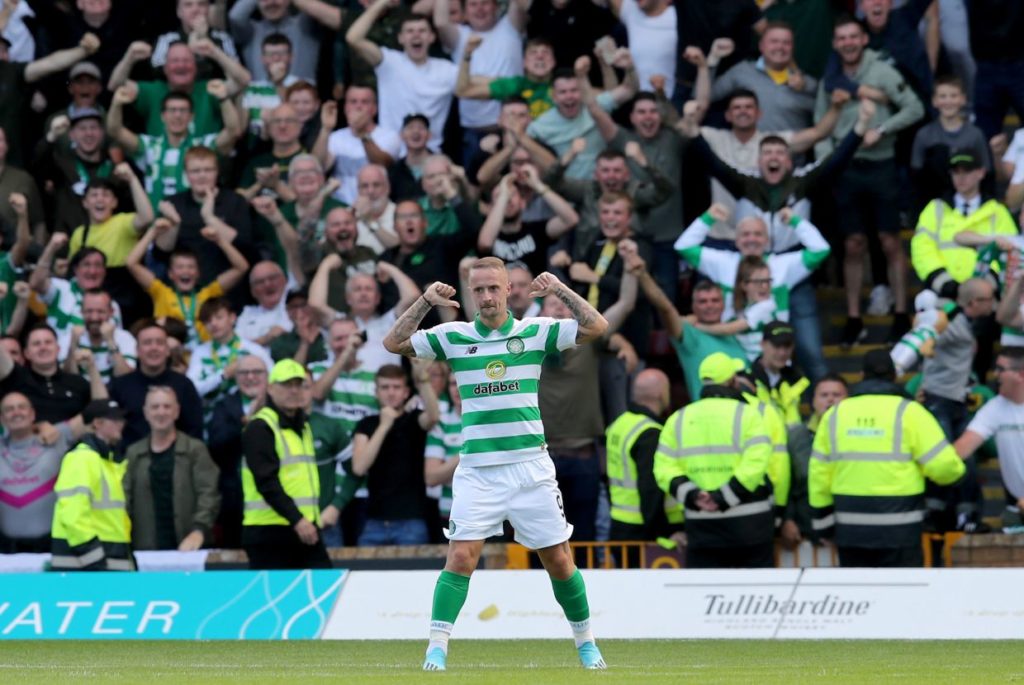 A sort of Jekyll and Hyde Performance from Celtic,' David Potter…see HERE.
New song for Celtic striker, 'I wanna be Edouard!' Pictures of Sinclair's Bust-up…see HERE.
Scotty Sinclair in Confrontation with Motherwell Employee after Celtic's 5-2 win…see HERE.
Scotty Sinclair in Confrontation with Motherwell Employee after Celtic's 5-2 win…see HERE.
Free scoring Celtic hit 'Stealmen' for Five as Lenny's focus turns to Cluj…see HERE.