THERE IS NO PLACE LIKE HOME and for Henrik Larsson home is very much where the heart is and that is in Paradise. The Celtic legend was back at Celtic Park for the Broony testimonial and received his usual enthusiastic welcome from the massive crowd who attended to show their appreciation for another Celtic great, current skipper Scott Brown.
Henrik never gets tired of such a welcome although he is somewhat embarrassed by it these days. Speaking in the new edition of the Celtic View the superstar tried to explain.
"It's tremendous, although it's a little bit embarrassing too, but it's a great feeling. I'm very grateful for that and that I still have that bond with the fans.
"It always brings back happy memories whenever I'm here. I've always said that my seven years here were fantastic times together with the club. It always feel like I'm coming back home. Every time I get the opportunity and the privilege to come here is fantastic.
"Nobody's done what Scott has achieved as a captain in winning a Double Treble, and he will forever be there as the first one to do it.
"And this testimonial is well-deserved because he means a lot to the club."
Henrik also enjoyed his day at Hampden the day before when Celtic beat Motherwell 2-0 to wrap up the Double Treble.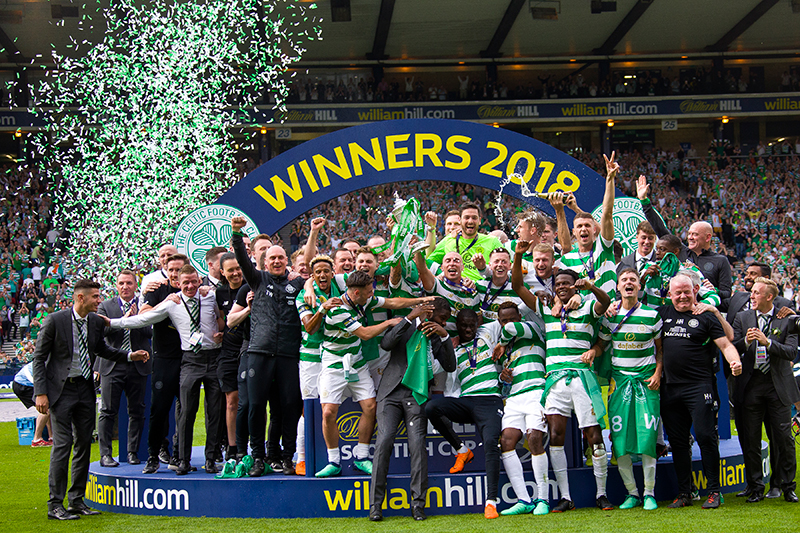 "I can enjoy it because I knew how important the cup final was. I don't feel as nervous now as everyone that is involved in it at the club, because it's one thing having the chance to do it and doing it.
"They've done it now and they should be immensely proud of it because it's never easy. Starting off this season and having done it the year before, and to still have the determination and the willpower to go through it all again, is fantastic.
"A treble is difficult enough – we did it back in 2001 – and then to do it twice is unbelievable. I take my hat off to everybody that is involved with the team – it's fantastic."
Have you got your Beautiful Sunday t-shirt for your summer holidays yet?