Although there's been plenty of talk about Odsonne Edouard leaving Celtic Park this Summer, there's a big chance that the global crisis will ensure he stays in Glasgow for at least one more year.
The newspapers are currently full of contradictory stories – teams both begging players to take pay cuts while also being linked with big money signings, and it just doesn't add up.
It's possible that the elite teams will spend big and some of that may trickle down, but it will surely limit what ordinary clubs can spend.
Celtic aren't in financial trouble so don't need to sell, but they may face some interest from Lyon and Lille for Eddy:
Lille and Lyon both interested in signing Odsonne Edouard from #CelticFC this summer, according to Le 10 Sport.

Lille's interest hinges on Victor Osimhen moving for big money, probably to the Premier League.

— Robin Bairner (@RBairner) April 19, 2020
The link with Lyon seems obvious, they have seen success with Moussa Dembele and tend to be a Champions League club, so it's possible they could afford to pay a reasonable amount.
The situation with Lille is more interesting. Victor Osimhen is highly rated and could go for a large fee this Summer, but you can be sure that Celtic fans won't agree that Lille is a step up.
Lille have also shown over the years they need to sell players to break even, so it's not even clear if they would be able to afford Eddy, so it could be interesting to see how things play out this Summer.
It's unlikely that many big transfers will take place this year, so Celtic should be safe for at least one more season.
ALSO ON THE CELTIC STAR…
That Beautiful, Magical, Wonderful Day at Tynecastle – An extract from Invincible, by Matt Corr…https://t.co/2CHSF6vtQ4 @BroganRoganTrev @Auldheid @Boola_vogue

— The Celtic Star Editor (@CelticStarMag) April 18, 2020
INVINCIBLE by Matt Corr
The Celtic Star's very own Matt Corr – who you may also know as a Tour Guide at Celtic Park – publishes his first Celtic book, titled INVINCIBLE – early next month. This beautiful hardback book will be the definitive story of Celtic's magical2016-17 season – it truly is wonderful, a real joy to read, and brilliantly written by Matt.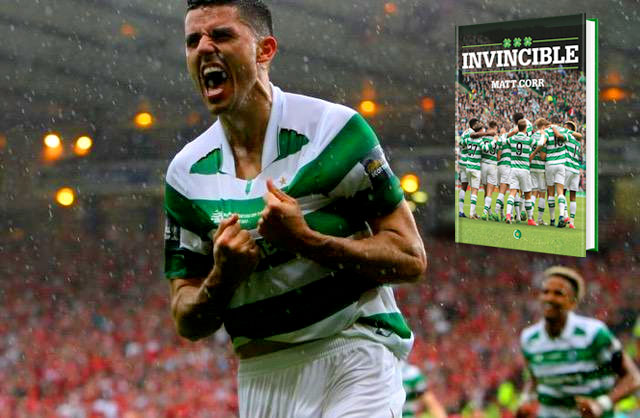 If you have been reading Matt's regular contributions on The Celtic Star or indeed in the Matchday Programme or in the Celtic View you will know just how talented a Celtic writer he is. The book is published by The Celtic Star and you can pre-order below.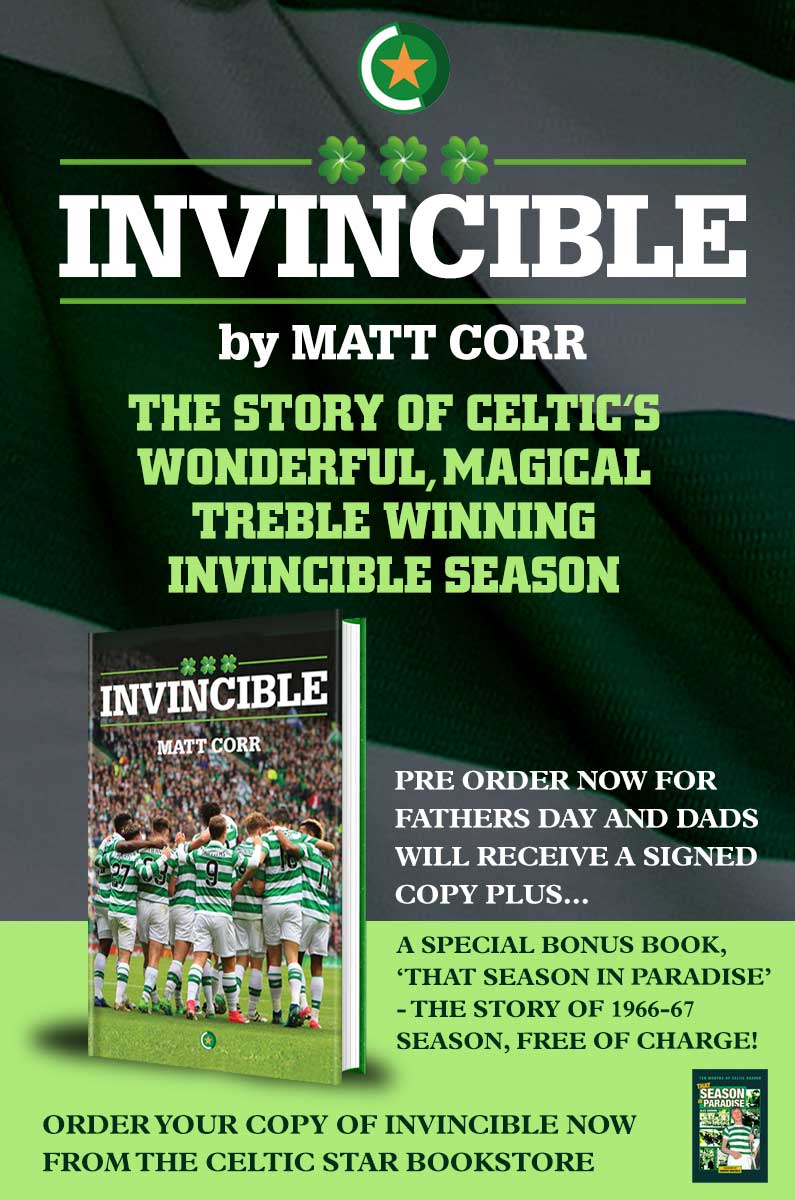 Support Celtic Youth Development
Help raise money for Celtic Youth Development by joining the £1 weekly lottery and you could win up to £25,000 – just click the photograph below to join. Lots of our readers have already done so and they're now doing their bit to help fund Celtic Youth Development that can deliver the stars of tomorrow and beyond. And you might even win a few bob too! And a special thank you to all The Celtic Star readers who have already signed up and are now supporting youth development to give us the Celtic Stars of the future…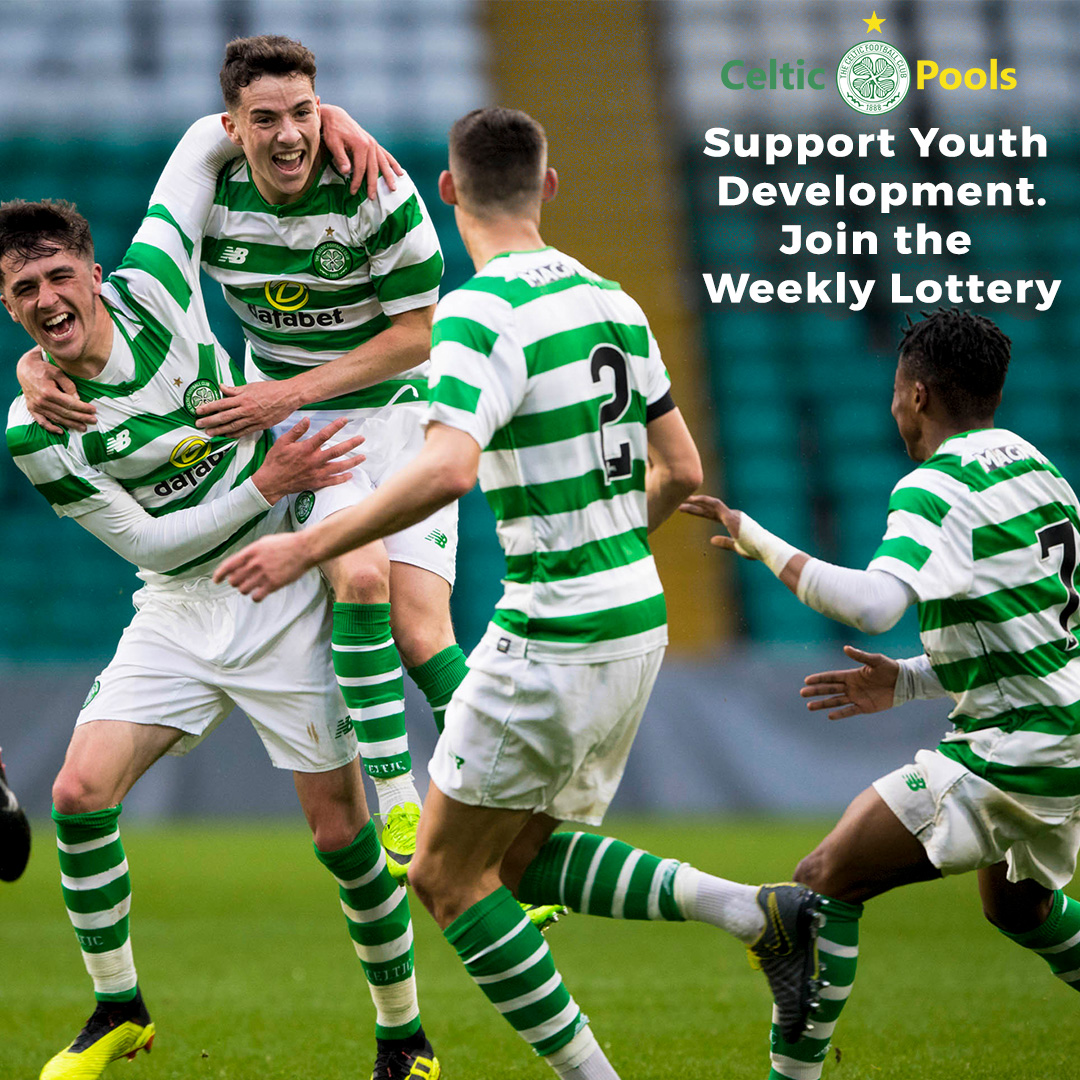 WANT TO WRITE FOR THE CELTIC STAR?
If you fancy writing for The Celtic Star, on any Celtic related subject of your choice?  If you do please email your contribution to editor@thecelticstar.co.uk and we'll get it on the site…this is how it feels!