Now that the Rangers are finally seeing some censure for their vile output there is increased speculation that every effort of their allies will be focused on 'Whataboutery' in the hope of damaging Celtic.
Any possibility of success offered them is a serious strategic vulnerability.
I am Irish and I consider myself a Republican so I don't consider songs like 'The Broad Black Brimmer' to be 'sectarian' but I accept it could be considered provocative. If Celtic were to be censured for fans singing it I would consider that an injustice as it's unlikely any British team's fans would ever be censured for singing 'rule Britannia' which is an ode to imperial domination and all that entailed.
These two songs represent conflicting views of history and as such are divisive.
As Celtic fans we sing 'If you know your History' and certain songs are an expression of that but are they being used to educate? In some cases yes.
Celtic fans started singing 'Grace' in 2016 causing Rod Stewart to record it and raise global awareness of Irish history. 'The Fields Of Athenry' tells a story closely associated with the circumstances in which the club was founded. Both tragic love songs set against historical events.
But some songs are more militant and could be perceived as intimidatory. Outdated propaganda like 'The Sam Song' has no place at a football match. Anything advocating political violence should be avoided imo. It could easily be argued that 'rule Britannia' above advocates political violence; which it does as imperialism is inherently violent but 'whatever the Rangers gets away with' should not be our benchmark.
I believe Celtic fans should take complete control of the moral high ground and eliminate anything that could be perceived as intimidating from the song book. And to this I would heretically add 'The Celtic Symphony'; which is nothing more than a Wolfe Tones cash in. If they could charge the club royalties for every time it is sung at Celtic Park they would.
'The Ra' can be perceived to mean many things; the IRA of Kevin Barry, the IRA of Bobby Sands or the IRA which shot Lyra McKee this year. As such there is too much ambiguity in the lyric imo.
There are other improvements to the songbook which could be made. The Irish National Anthem is 'Amhrán na bhFiann'; yes it was originally written in English but the only place you will ever hear it sung in English is at Celtic games.
If you want to sing it, sing it properly and learn the Irish version. I also believe that 'God Bless The Pope' is an unnecessary addition. If you want to show your support for The Pope go to mass and put your money where your mouth is; i.e on the collection plate. Many Celtic fans are not Catholic or not religious at all so this is not relevant to them.
Relevancy should be the watchword when considering what is appropriate for the song book. What is relevant to the greatest number of Celtic fans and what will resonate most with them and also what will resonate most with the players on the field and spur them on to greater heights.
Pope Mikus Maximus
PMM is a well known member on Celtic Noise, the lively and entertaining fans forum where all Celtic Supporters are welcome.

Some replies to his post are below…
"We have to whiter than white and get most or help get the most from our team so that we obtain NIAR then TIAR and also so don't shoot ourself in the foot," Dixiebhoy.
"Bang on your holiness, all eyes will be on us in a desperate attempt at a tit for tat scenario. The difference is that the Orcs only have sectarian songs to sing, we have plenty of Celtic songs, not rebel songs but Celtic songs, with the Green Brigade making up new songs all the time, let's not give the press and the slavering ***** oxygen. All eyes on us." Torrancetim.
"You only have to look at the way the whole stadium reacts to the Eduoard song. Imagine how he feels. There's 11 players plus subs; each should have a song. Not to mention those not listed on the squad; we need to let them and the board know we haven't forgotten them. And if you want to be political there's enough going on in and around the club at the minute to praise or protest," Pope Mikus Maximus added.
"Irish heritage means I have no problem in singing let's just call them rebel songs, have done all my life but at Celtic Park now let's stick to Celtic songs," Torrancetim replied.
"We've all sung songs in our younger days and as we get older we now see them as cringe worthy and no place in a football stadium. Will it change? I doubt it, we have some great songs and since the Ultras have joined the scene good songs have had the stadiums home n away bouncing, but they still include the RA songs. No matter what way we change or what songs are dropped the media will find anything to tar us with it's in there DNA…an orchestrated coughing campaign…ring any bells?' Kelly.
"To my wee mind Celtic fans Can sing songs for 90mins without a hint of bigotry or sectarianism. Can they say the Same? No chance! They "Normalise" bile as acceptable that's the difference." The Galway Shawl.
"Don't know if you were listening to radio Scotland earlier Micheal Stewart got tore into Billy EBT Dodds and Derek mmm Ferguson about the Newco and there orange tops, although I see the Daily Record is calling them tangerine! Quality listen, showed them right up," Bigian65.
"Firstly this is as ballsy a post as I've seen in a long time PMM and fair play to you. Secondly it's on the back of listening to HomeBhoys This Bhoys life with Jim Cameron (2/3 weeks back now). One of the best podcasts from a supporters view I've heard in a long time.
"He tells a story of Jock Stein gettiing a few words with the 'ra' shouting element of the support back in the 70's or 80's(I think at an away game in Dundee). Basically saying the players don't respond, don't get lifted to these songs but will rise to the Celtic songs. Save the rest for the buses and the pubs.
"I'll be honest I don't have an issue with the politics and never will but some do and it is a stick with which we get beaten. I only have one song left I hate. The 'cheer up' song and it's really for one reason only. That lot used it against Tommy Burns. We stole it from them. We have never had to do that and nor do we need to. Bin that and I don't care about much else," Niall J.
"Yep the Wullie Maley included nearly anyone who had walked through the gates to play," Boab1916.
Join in the debate on Celtic Noise. Signing up is quick and easy and you'll be assured a very warm welcome!
We Want Wanyama! 'If Carlsberg did dreams', 'I'd give my right ball to have him back in the Hoops'…see HERE.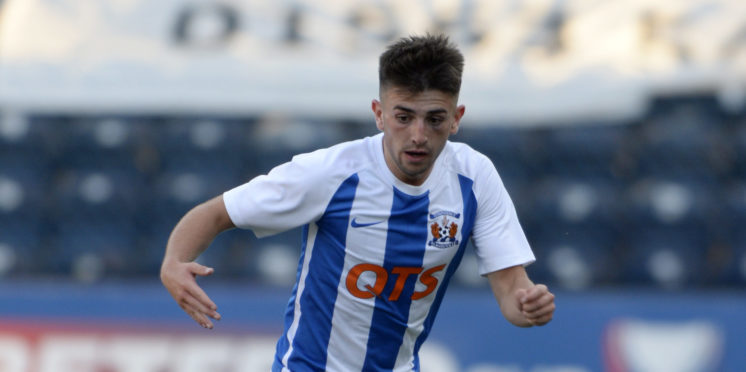 'I can't rest on my laurels,' says hungry Celtic Star, 'I'm absolutely a better player now'…see HERE.
Taylor or Meling? Wanyama? 'Greg Taylor to Celtic from Kilmarnock should be done next week,' says sports writer…see HERE.
Dunfermline's Songbook, The Boyd Agenda, Lennon latest dig at Celtic support, 'Racist and Sectarian' Ibrox…see HERE.
Willie Maley v Jimmy McGrory. If you know the history – Celtic at birth, 50 & 100: Part 11 – August 1938…see HERE.
'The Goals at Celtic Park have just become smaller – The Green Giant is Home!'…see HERE.