I suppose I used to read too many of these Second World War comics but the phrases "cut off from my unit" and "behind enemy lines" kept coming back to me. It was my third Celtic v Rangers game, I had just turned 17 and was not really tuned into the dynamics of the big bad city that Glasgow was. I learned today.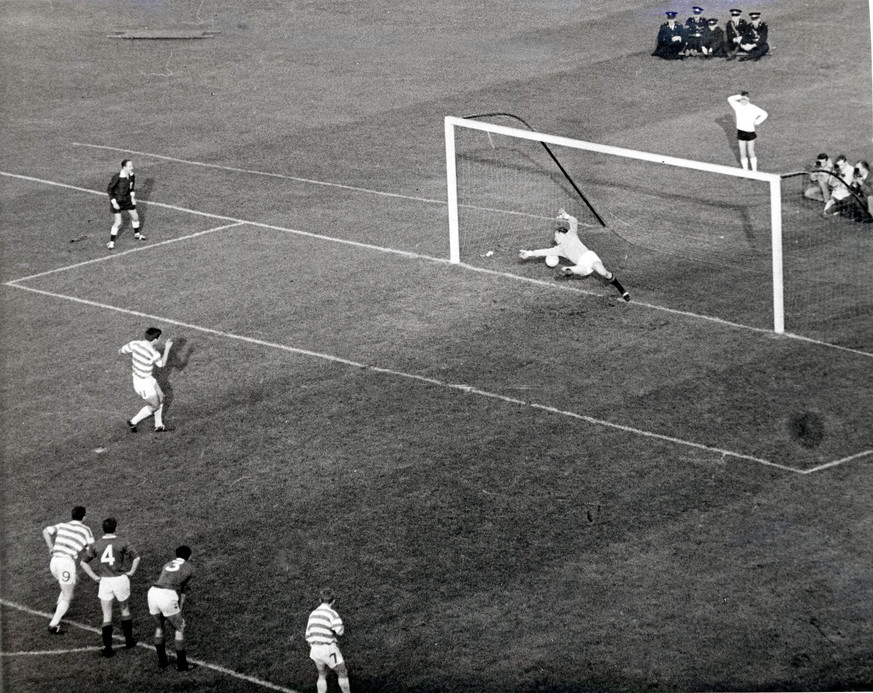 It was October 23 1965. Celtic had just beaten Rangers 2-1 in the League Cup final – two penalties from John Hughes as distinct from a late own goal scored by our right back Ian Young – off his face! It had been that sort of a game. Little in the way of classy football, but oh, what a beautiful day when Mr Phillips blew for time up. Celtic had won the League Cup!
Some of the less intelligent of the Rangers support seemed to think that a mistake had been made and that the Cup had been presented to the wrong team. They invaded the park, but fortunately for them, the Celtic players got off the park in time. I say "fortunately for them" because it does not bear thinking about what fit young men like John Hughes, Tommy Gemmell and Bobby Murdoch might have done to these undernourished, inbred youths!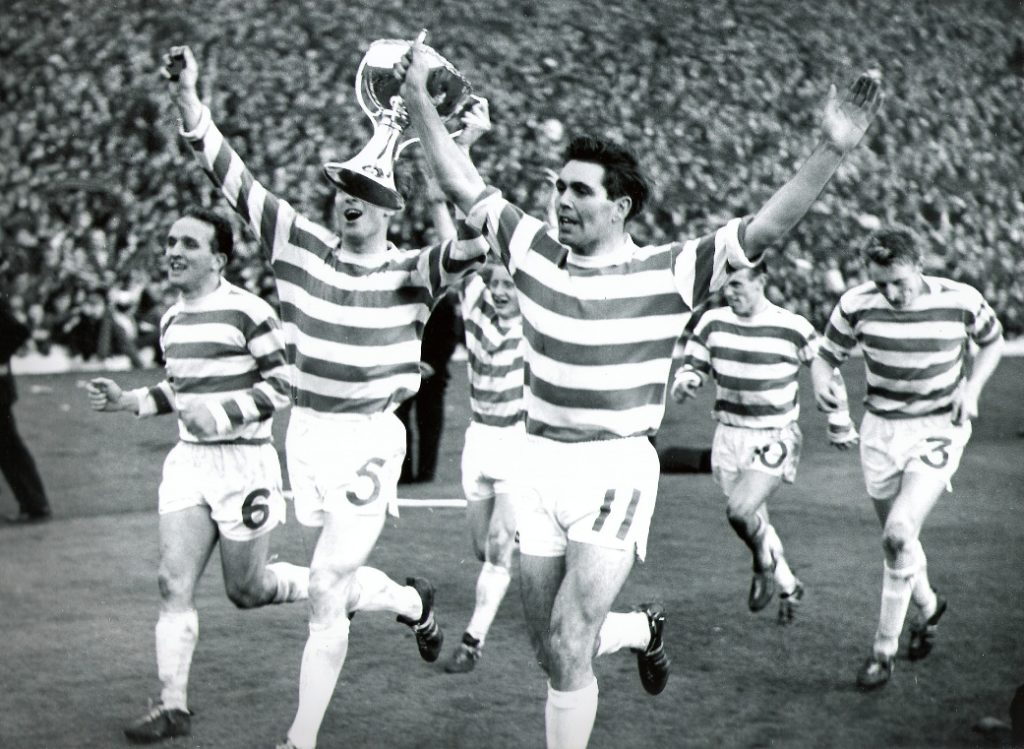 Anyway, the League Cup was presented, and the Celtic End was delirious. My friends went off to the King's Park Station to get their train, but I needed the toilet and lost them. I cheerfully set off to the Mount Florida Station – it looked a lot quicker on the map – thinking that there was little wrong with the world. The lads in blue did not share my opinion however and sullenness and silence, dangerous silence, permeated the atmosphere as they came out of their end. "Son, if I were you, I would take that off" said a wise old lady with a shopping bag pointing to my green and white scarf. Right enough, I realised I might be a bit outnumbered, so wisdom and discretion got the better of my valour, and my scarf went into my coat pocket.
Closer and closer I got to the railway station. I had hoped to see some of my own kind, but not a one appeared. I was alone. Biblical psalms kept coming to my mind – "my table thou hast furnished in presence of my foes" and "from whence will come my aid?". All I could do was hold my tongue, keep my head down, keep shoving my scarf into my pocket lest someone get a glimpse of green, and look unhappy. The last bit was not easy, for inside I was happy, deliriously happy.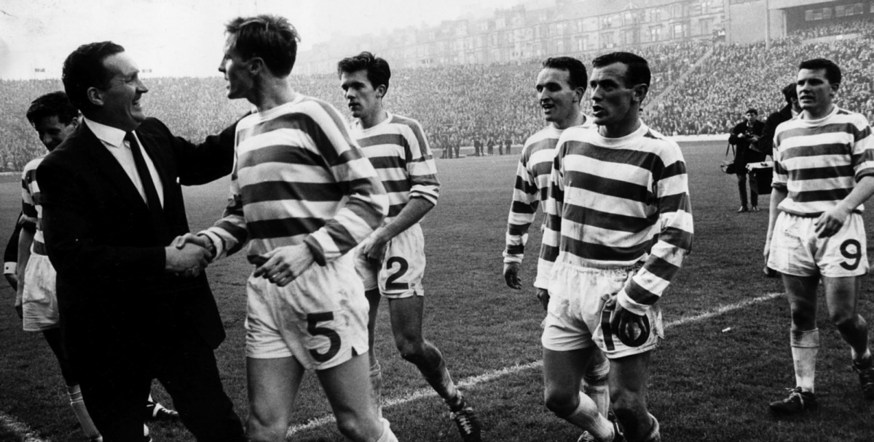 The train arrived, and we all got on. They looked thunderous, some of them. No seats left, so I had to stand against a malodorous youth and his evil looking father. "Load o' pish, the day" said the old one. I nodded as sagely as I could. "Symon has tae go efter that, no think so?" Again, I nodded. "No comin back" said another. I stared at the ground saying to myself "Don't laugh, for f***'s sake, don't laugh". It was funny though.
And then one of them started to sing. Only a few joined in. They were all unhappy, even the singers were singing that angry way "… it was worn at Derry, Aukran,(that's what it sounded like) Enniskillen (although they way they sang it, it was more like "any shilling") and the Boyng" God, this train was slow! When could I reach Central Station and blessed fresh air and freedom? "… it's the rash my father bore" (they sang their real words, but I muttered to myself my own parody of the syphilitic parent with the add on words of "Got The Pox") At last we reached Central Station, and an older man looked me up and down and said "Sad day for you, son". By this time I was an expert at nodding sagely.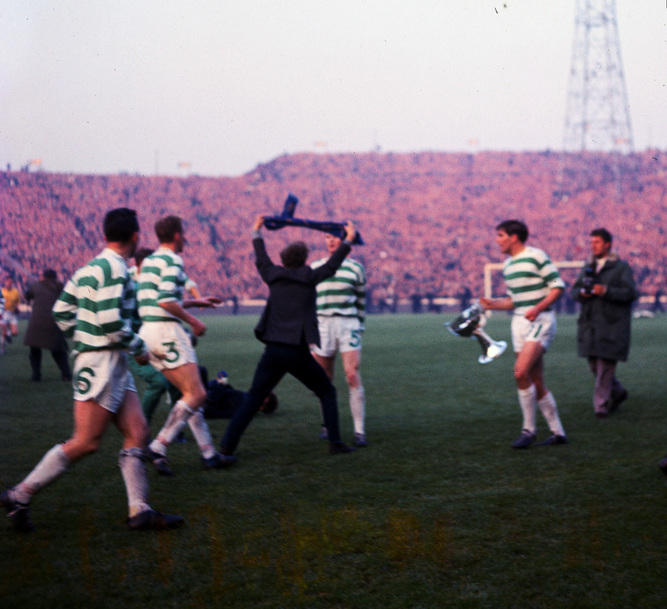 And then through the barrier and into loads of blessed neutrals – students, women doing their shopping, nice looking young women looking for their boyfriends, geekish professorial-looking academics, men with suitcases and wearing duffel coats and sheepskin jackets, a middle aged couple holding hands (married, I guessed, but not to each other) and I was safe!
It was then I felt a tap on my shoulder. A huge man was looking down at me. "You're all right now, son. I was on that train too, and I'm one of yours!" He too had hidden his scarf. "How did you know I was a Celtic fan", I stammered. "Son, you can always tell!" he replied, as he disappeared into the Glasgow street.
David Potter