Last Night Alex Thomson, Chief Correspondent at Channel 4 News, aired the second of a two-part investigation into child abuse in Scottish football. As we anticpated, the focus was almost entirely on Celtic FC.
After the first part aired on Wednesday night Thomson was looking somewhat foolish when the main interviewee Malcolm Rodger, abused and indeed trafficked by convicted paedophiles, contradicted the report in a follow up interview with The Celtic Star.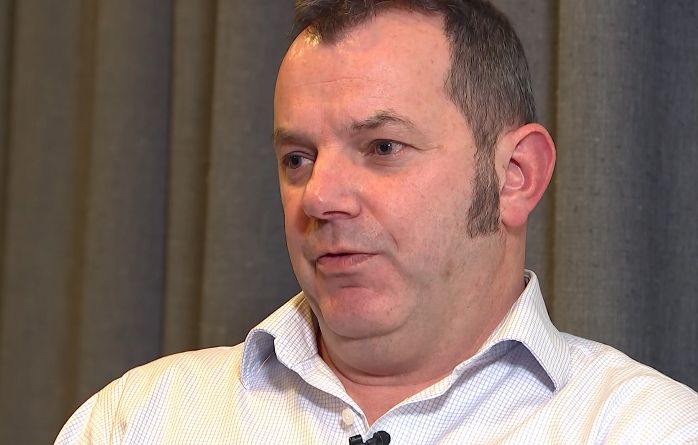 In that interview Malcolm made it clear that he held the SFA responsible for the abuse he was left vulnerable to:
"Whatever is said this week in the press and on TV please don't forget that the SFA are the true problem here.
"For the last 2 years they have sat back and let the red top media attack Celtic, Celtic boys club (affiliated or not) and Rangers as well as other clubs. It has been easy press for the hack journalists with a quote here and there and a huge headline with a photo of the abuser.
"There has never been a situation at Celtic or Rangers where the abuse took place after the player signed a pro-contract," Malcolm pointed out.
"The abuse all took place when we were kids – this falls straight at the heart of the SFA responsibilities and always has done."
That didn't stop Alex Thomson and Channel 4 continuing with the second part on Thursday night. It was aired minutes before Celtic were due to play in one of most important fixture of the season, the second leg of a last 32 Europa League clash with FC Copenhagen. If this was a story to educate Celtic fans and attract the interest of specific Celtic employees the timing was at odds with the timing of Channel 4's output.
In it Alex Thomson opened by mentioning Scottish football as a whole, criticising the fact he felt not a single club had offered an apology for the abuse many young aspiring footballers endured. This despite a Celtic statement issued on the Club website and also ran on The Celtic Star clearly reiterating their sorrow at the abuse:
"Celtic Football Club is appalled by any form of historic abuse and has great sympathy for those who suffered abuse and for their families. The Club is very sorry that these events took place. The abuse of young people is an abhorrent crime."
You can read the entire statement here- https://thecelticstar.com/celtic-release-statement-on-historic-abuse/
Thomson then went on claim abuse had been alleged at Hibs, Rangers and Dundee United but within 90 seconds of the eleven minute report Channel 4 narrowed in on Celtic as the biggest offender and for the next nine and a half minutes the entire focus was on Celtic.
Thomson opened and closed with the apparent frustration that Celtic have stated they are not legally the same entity as Celtic Boys club, the crux of the entire piece surrounded this issue.
MSP James Dornan was interviewed and quoted as saying Celtic and Celtic boys club have been 'intrinsically linked for 30 years or more".
Thomson showed examples of articles from The Celtic View around the issue of child abuse from 1986 and satellite photos from the 60's allegedly showing the boys club next to Celtic Park with one survivor interviewed, claiming abuse took place there. Though the photograph appears to show the site of what was the old Celtic Pools and ticket office. Despite this Thomson used the photo to link the boys club and Celtic being in the same complex and therefore a direct link made for the viewer.
The piece even went as far by the same interviewee to claim, when he called Celtic Park to say he wasn't going to get to a boys club game in Dumfries that Jock Stein collected him and alongside Chairman Bob Kelly in a car took him to the game, apparently with the European Cup on the back seat. There appeared no attempt to authenticate this story so the version of events we'd have to take on trust alone.
After trying to link the two Thomson then went on to point out where he felt Celtic may be troubled further.
He advised on 'Qualified one way cost shifting' having gone through the Scottish Parliament to reduce the legal costs for accusers from child abuse cases bringing cases to court. Before finally outlining the United Kingdom Supreme Court case law that would make Celtic's claims of the football club and Boys club being separate legal entities being now redundant in law.
Case law now, according to Channel 4 means denying culpability would be impossible if a 'direct and immediate benefit to the football club' can be argued. In this case Thomson claims the conveyer belt of talent from the Boys club to Celtic is all the evidence that would be required.
For a club apparently denying any links between the Boys club and Celtic FC, why did the Celtic statement include this paragraph?
"With regard to the allegations regarding historic abuse at Celtic Boys' Club (which, so far as we have been made aware, relate to the period prior to 1997), although Celtic Football Club is a separate organisation, we take these extremely seriously because of the historic contacts between the two organisations. Police investigations were given support, so as to seek to ensure that those individuals who abused young people were brought to justice".
Martin Henry, the Chair of the Independent Review of Sexual Abuse in Scottish Football was also interviewed on the links between the two and pointed out that Mr Henry would be critical of Celtic's conduct in his final report in six weeks' time:
"I'll be making statements about that in my report, but I think you wouldn't need to be a genius to figure out it wasn't as it should have been, that relationship was not what we would now consider to be a functional healthy relationship. I'm happy to say that that relationship appears to have changed"
Mr Henry appeared to have more to say but Channel 4 stopped that interview before he could advise just how the relationship had changed.
It appears that may be why Martin Henry released his own statement correcting matters even before the Channel 4 interview reached our television screens.
A two part report and already two of the main subjects have felt the need to contradict the content and the context in which it was delivered. In a statement via the SFA website Martin Henry had this to say:
"Firstly, I am hugely disappointed that, following an interview with Channel 4 updating on the significant work undertaken by the Review team, I am compelled to clarify any uncertainty that has arisen from reports this morning.
"For the avoidance of doubt, and given the seriousness of the subject matter, neither in the Channel 4 interview nor in the as yet unpublished final report is there any reference to liability on any clubs that have formed part of the review. This is, quite simply, not within the terms of reference the review team have been working to.
"Equally, the final report will make no reference to compensation. On the contrary, in my dealings with the survivors, there is a clear wish for acknowledgement and wider recompense – amends to be made in whatever way deemed appropriate by that survivor – for the harm suffered. This is, of course, entirely a matter for the survivors and again not within the scope of the final report. I have stated consistently that the pursuit of personal justice is not necessarily financial.
"On the specific reference to Celtic FC, one of many clubs referenced in the final report, the Review in actual fact states clearly that the club has gone to great lengths to address any past contacts between the club and Celtic Boys Club – and have done so effectively. This is welcomed by the Review and welcomed within the review.
"The efforts of the Review team are completely focused on protecting young people by learning from the past to make football a safe place for children and young people."
It should be noted this statement was released some hours before Channel 4 went to air with the interview but no mention of Mr Henry's statement was made on air. Just as there had been no mention of Malcolm Rodger contradicting the first part of the interview on Wednesday night.
Alex Thomson also criticised Peter Lawwell for not agreeing to be interviewed. Celtic instead released a comprehensive statement on the matter. Channel 4 only used a small part of that in the report. Strange when you aren't able to interview that you would reduce the communication further by being selective in the use of Celtic's statement released as a response.
The report also showed an attempt to doorstep Peter Lawwell at his home. Again strange behaviour when an interview hadn't been agreed and Alex Thomson didn't even include the Celtic statement in his report. That seemed no more than a crass show for the cameras.
Peter Lawwell has already been public as to the reasons he refuses at this stage to be interviewed on the issue of child abuse. Again an airing of the statement would have avoided the need for door stepping the Chief Executive. Once again Celtic had made their position public.
"These are very sensitive matters. There are ongoing legal proceedings which prevent us from discussing any case in any detail. It would not be appropriate for the Club to comment in the media about any individuals or events.
In summary, these are historic issues, which the Club is dealing with in a responsible manner and in conjunction with its advisers. The Club reiterates its sincere sympathy, regret and sorrow for those affected. As we have said repeatedly, the Club will stand by its responsibilities, respecting the due process of law".
Given the inaccuracies in the report, allied to the fact two of those interviewed have felt the need to clarify points raised in both parts of channel 4's report, it may be that Celtic would not have been represented fairly. It's hard to argue that there haven't been a few discrepancies arise from the final edit.
My concern with the Channel 4 report has been it appears to lack balance. It has not included counter arguments in full from the Club nor respected the fact the Club cannot comment in detail during legal process, hence the refusal to interview.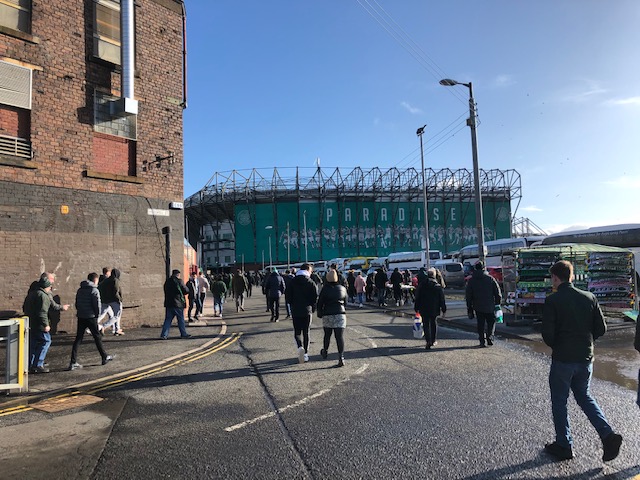 The Independent Review of Sexual Abuse in Scottish Football is not due to conclude for another six weeks and yet the story has come out before its full and final conclusions are made public.
Then there is the issue with the focus almost entirely being on Celtic. Hibs, Dundee United and Rangers were mentioned but it appears no attempts were made to interview or get statements from representatives at those clubs.
Thomson appeared fixated in his own assumption that Celtic were by far the worst offender and therefore would be his entire focus. I could accept a report with Celtic as a focus if others who had evidence against them such as Hibs, Dundee United and Rangers were also part of the investigation. For them to barely be mentioned looked like an agenda driven approach.
One of those clubs in fact has already been far less open in their approach than Celtic have been. This is a response when a survivor of abuse contacted 'the rangers' football club. A former youth footballer who alleged he sexually abused by Rangers coach Gordon Neely who was head of youth development in the 1980s, got this response from the club.
"You will understand that there have been many changes affecting Rangers over the last several years.
"The company which owned Rangers Football Club…. which you refer to as owing duties of care to your client will have been the company then called The Rangers Football Club PLC and now called RFC 2012 Limited.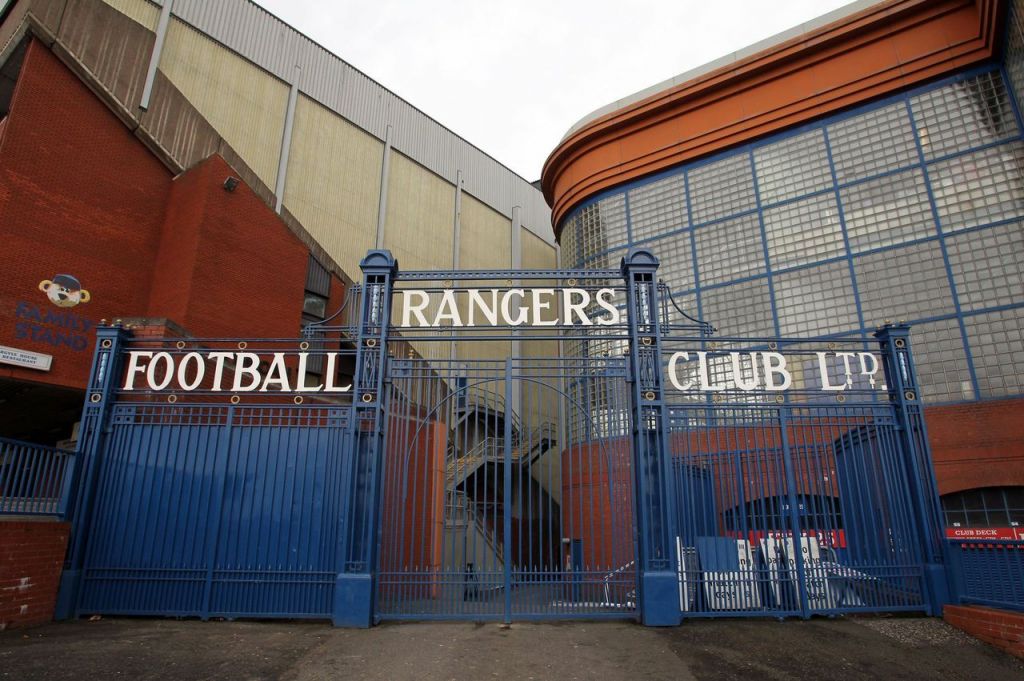 "That company is currently in liquidation but we do have the liquidators' contact details and can provide that information if it will assist."
You can see the BBC report on that here- https://www.bbc.co.uk/news/uk-scotland-glasgow-west-44126217?ns_linkname=scotland&ns_campaign=bbc_sportsound&ns_mchannel=social&ns_source=twitter
It appears the continuation myth and trophy hauls can follow but not the duty of care to former youth players. In a fair and balanced report of abuse in Scottish football how can this be ignored entirely by Channel 4? The vast majority of Channel 4 News viewers will have had no idea about this position adopted by Rangers and Thomson could and should have informed the that while they are happy to claim the previous clubs history they actually what to pick and choose which bits they want or not.
In fact I've only seen one really well researched and finely balanced approach to this subject in the last few months. That was in The Sunday Post and you can read that here. https://www.sundaypost.com/fp/the-range-of-clubs-is-horrifying-its-horrendous-to-acknowledge-but-many-of-those-responsible-were-only-involved-to-commit-these-crimes/
The Sunday Post says much more but this gives you an idea of the scale and breadth of their investigation
"The number of young footballers abused in Scotland is far higher than previously estimated, with victims now reported at every level of the sport, we can reveal today."
"Our investigation has laid bare the scale of the crimes and uncovered a number of previously unreported cases of abuse at many clubs which have not, so far, been linked to the scandal."
"The number of cases is significantly higher than previously thought, with at least 60 alleged victims now suing clubs and the Scottish Football Association."
"We can reveal cases are being prepared against leading clubs including Celtic, Rangers, Hibs and Dundee United, but coaches at amateur and junior clubs, some long defunct, have also been accused"
"Another Scottish case being prepared relates to the crimes of disgraced Harry Dunn, who died in 2017, while he was scouting for Liverpool north of the border."
In addition to senior sides, junior and youth clubs, including Pollok in Glasgow and Foxbar in Paisley, are also named in the legal actions which include other amateur clubs such as Uphall Saints in West Lothian, Perth Rovers, Netherdale, Woodburn Hearts and Eastercraigs.
Players on schools teams are also among the victims, with one expert claiming: "Sexual abuse of children was endemic in Scottish football at every level."
This is a genuinely thorough investigation and well worth the time to read. It looks at the issue across the whole of Scottish football.
Everyone want a full and proper investigation into the abuse of young footballers in the 70's, 80's and 90's.
All Celtic supporters want Celtic to take this subject very seriously and the club statement and ongoing legal matters show they are doing just that. What we cannot do is stand by and see Celtic being investigated as they were by channel 4 without scrutiny being delivered across all those parties responsible.
There are countless Celtic blogs and websites out there but all but this one remained silent on this matter during this week. It is a not a subject that The Celtic Star has covered before but we could not stand back and let Thomson proceed with his agenda driven hatchet job on our club and say nothing. He was challenged and his credibility as a result has been damaged.
The Sunday Post article is excellent and well balanced investigative journalism without ulterior motive. The Channel 4 report appears to have had an agenda in place and evidence sourced to suit the narrative, all the while ignoring anything that may contradict that slant.
The sad thing is, it was another opportunity missed. Channel 4 could have, with far bigger resources and public profile built on those foundations the Sunday Post article had already laid down.
It appears the opportunity to single out a club with as big a profile as Celtic saw them take their eye off the real story.
Two mainstream journalists stood out back in 2011-12 for having the courage to tackle the Rangers financial collapse and unlawful tax scam, Mark Daly at BBC Scotland and Alex Thomson at Channel 4 News. Both went on to investigate child abuse at Celtic Boys Club – a coincidence? Thomson even had an opportunity to link his work on the Rangers financial collapse to the child abuse in Scottish football by referring to Daly's work on BBC Scotland, among others, yet he choose not to do so, cheerleader as he was for those who wish to weaponise this issue purely for their own warped anti-Celtic and dare we say anti-Catholic agenda.
Did Thomson even mention the vile chanting about child abuse that is directed at Celtic Supporters principally from the Rangers support, chants that Malcolm – who is a Rangers supporter – went out of his way to condemn?
It reeks just like Alex Thomson's tarnished report, which you can watch below if you want to view it.
Niall J