AWARD WINNING actor and Celtic supporter Darren Connell has hit out at the online Celtic Boo-Bhoys for their criticism of Scotty Sinclair, Jack Hendry and new Bhoy Oliver Burke, who made his debut on Saturday against Airdrie and was immediately targeted by the online critics.
"Some Celtic fans are arm chair poison, only in Scotland can you win 2 trebles and it's still not good enough, the attitude towards Sinclair is disgusting, Jack Hendry looks broken, Burke has played 1 game & is getting grief already, get a grip and be happy you ungrateful pigs," the actor who plays Bobby Muir in the BBC comedy Scot Squad.
Some Celtic fans are arm chair poison, only in Scotland can you win 2 trebles & it's still not good enough, the attitude towards Sinclair is disgusting, Jack Hendry looks broken, Burke has played 1 game & is getting grief already, get a grip and be happy you ungrateful pigs.

— Darren Connell (@DarrenConnell87) January 21, 2019
When one such Celtic supporting critic responded by saying "That's because Jack Hendry is broken, he's f***ing sh*te," The Celtic defender responded directed in a subsequently deleted tweet, that was captured by the guys at Celts Are Here.
"Thanks for kind words Pat always have nice things to say on this ur a top fan and supporter. Think u should look at ur own life rather than abusing others. Very sad feel sorry for u. Stay classy as always. Jack" The Celtic player wrote.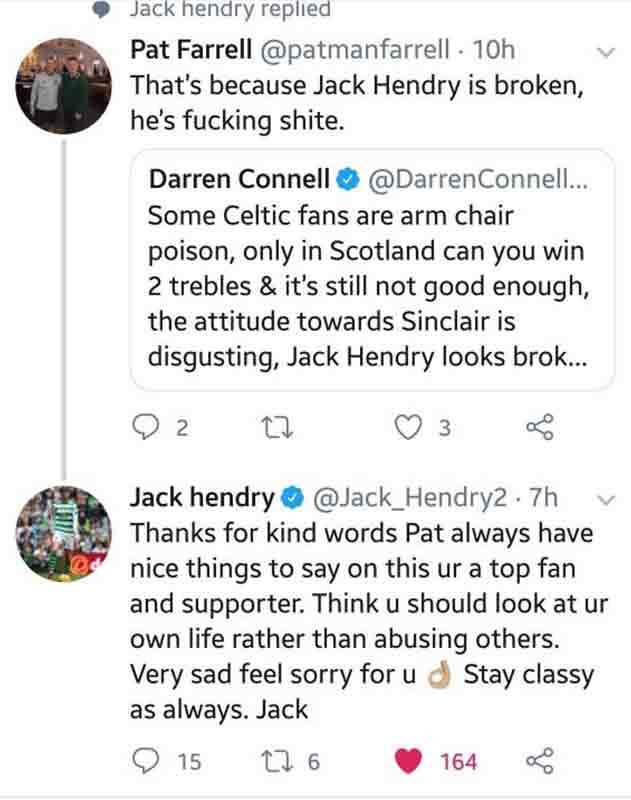 Some of the other replies to Darren Connell tweet are worth considering.
"Best quote I have seen. (Some) twitter fans would have wanted rid of Henrik after his first game! Some people think players are robots and press the play good every game button! The talk about Broony is shocking too."
"I'm going to play Devil's Advocate here and say that I think there's a player in Jack Hendry! Slaughter me if you like, as I care not a jot!"
"The online support has high levels of toxicity, mate. Stopped reading it as it's a platform for lunatics."
"People are allowed to moan, but some of the fans go way over the top. Sinclair has scored two goals less at this point than he did his first season. The Olly Burke criticism is just mental. Lad played well. Best fans in the world."
"I've been watching the last 2 season reviews and Sinclair is the most gifted player in the squad. Hendry just can't step up and needs to move on. And anyone who criticises Burke after one game is a total fanny."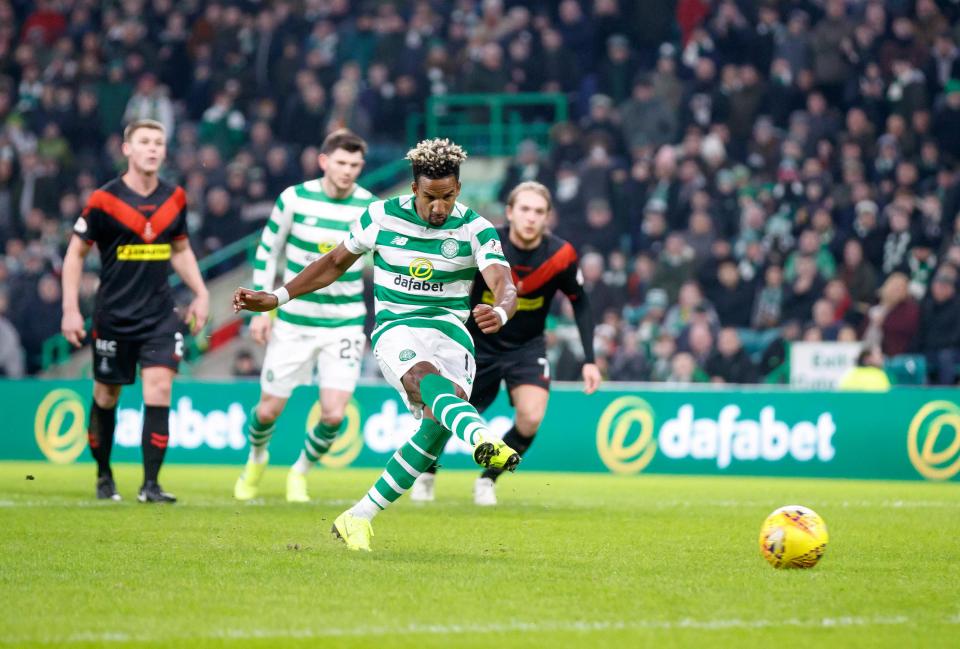 "Sinclair is a frustrating player everyone knows he is decent player but if things don't go his way head goes down. Hendry needs to go out loan for game time no point him sitting on bench. I just don't think he got it to play here but would be happy to be proved wrong."
"Would agree to an extent although the reason Hendry is probably lacking confidence is he was thrown in to all the European qualifiers when clearly not up to it in such important matches. Not sure he looks broken however."
"Agreed, the criticism towards guys like Hendry and Boyata is beyond belief. Sinclair slightly different as he has become a far lesser player, but now the Oli Burke situation FFS, what's that all about? Potential targets will be getting feedback and possibly thinking, not for me."
"Sinclair has been our top goal scorer and top assist maker for both seasons he's been here."
Plenty of considered opinion in there. In general Scotty Sinclair – always a favourite on this site – did suffer a drop in confidence and loss of form but has been scoring goals and getting into positions to miss chances too – which is important.
The comment above about Hendry getting promoted to play in key European games well ahead of schedule is accurate and that really just came down to circumstances.
Looking back, he got his chances to play probably too soon. Contrast that with Ryan Christie who couldn't get a look in until pretty much the end of the line for him as a Celtic player and he then grabbed his chance with both hands. Fair play to him.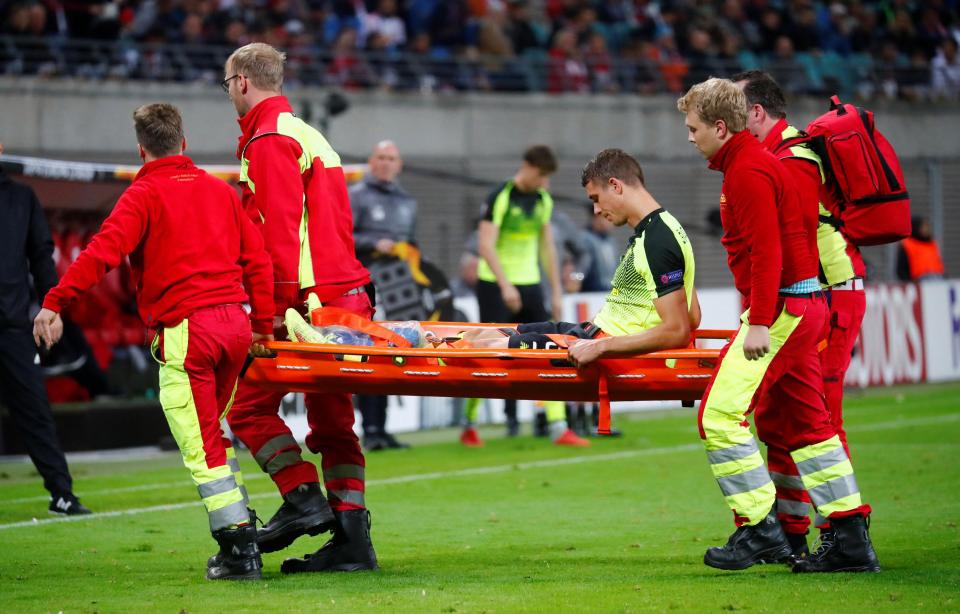 It wasn't Jack Hendry's fault that Boyata didn't play in Athens or that Simunovic got injured in Salzburg. The bar at Celtic is high and it is The Celtic manager who picks the team and signs the players.
Two of Celtic top performers this season, most would agree, are Callum McGregor and James Forrest. Both players are home grown products could be worth as much as a combined £40million if they were sold (heaven forbid). Both could speak to Jack Hendry, Scotty Sinclair and Oliver Burke about their own experiences of having to deal with the Boo Bhoy treatment, whether it's at the games or indeed on social media.
Another point worth noting on this. After just about every Celtic game, especially ones when we have a disappointing result, there are these click-bait sites and have zero empathy for Celtic, immediately gather together half a dozen negative tweets about a player who has been getting some stick on social media.
After one of the away European disappointments earlier in the season – it was either the defeat in Salzburg or Leipzig – we had a look through the accounts of some of these 'supporters' and noted that they had very few followers and followed media related accounts rather than being predominantly Celtic based, and that they were also posting critical stuff on some players from the English Premier League.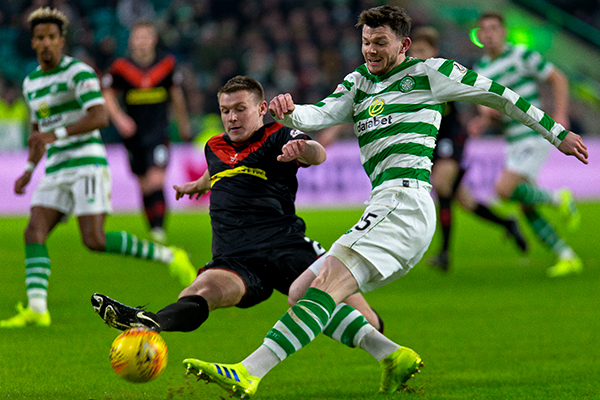 The suspicion that some of these accounts are being used to post criticism to help create the story that sadly/frustratingly often appears as the top of the "Most Read" on various news sites.
That says there is a market for this criticism and money to be made by these corporate click-bait sites.
Why Celtic fans click on these articles or these sites is something of a mystery particularly since Celtic has such a strong online fans media with maybe a dozen sites, podcasts, video channels and so on all available to the support.
Brendan Rodgers has confirmed that Jack Hendry is set to go out on loan until the end of the season, which will give him some rest-bite from his online critics.
Also on The Celtic Star today…
Why sending Lewis Morgan to Aberdeen makes perfect sense for Celtic