A fine double from Amy Gallacher each side of a brave headed goal from Liv Fergusson gave Fran Alonso's Celtic FC Women side the points in a 3-0 win over Hearts at a noisy Excelsior stadium in the 2pm SWPL1 kick-off yesterday afternoon.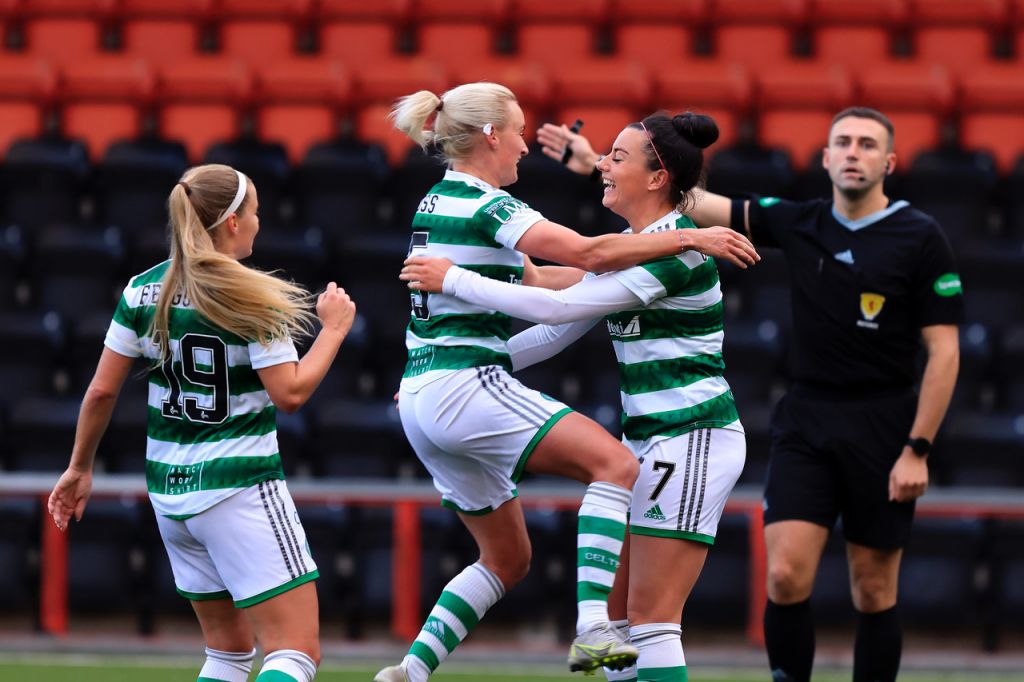 That win brought Celtic level at the top of the table before Glasgow City took on theRangers later in the afternoon. At his media conference on Friday The Celtic Star suggested to The Celtic FC Women manager that three points were absolutely essential against Hearts and that our hearts shouldn't rule our heads in that we should hope for a draw in the other match.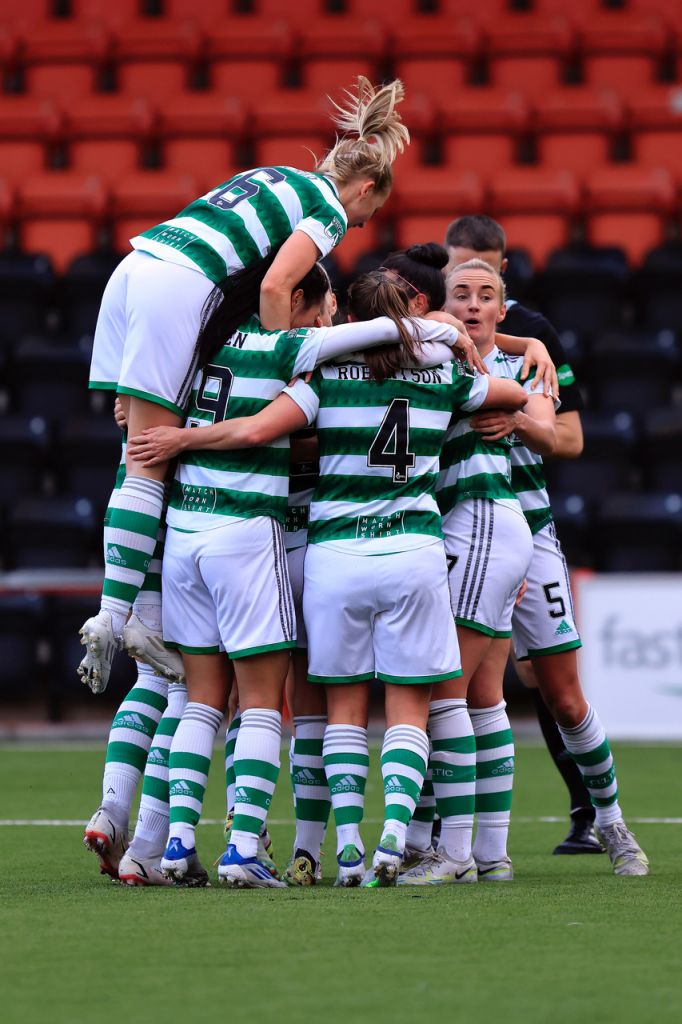 That's exactly how it turned out. Celtic were without our two top scorers Jacynta, who remained suspended after telling a referee what she thought of him, and Clarissa Larisey who was just back from Canada Women's double header against Brazil in South America – she was on the bench yesterday in case of emergencies.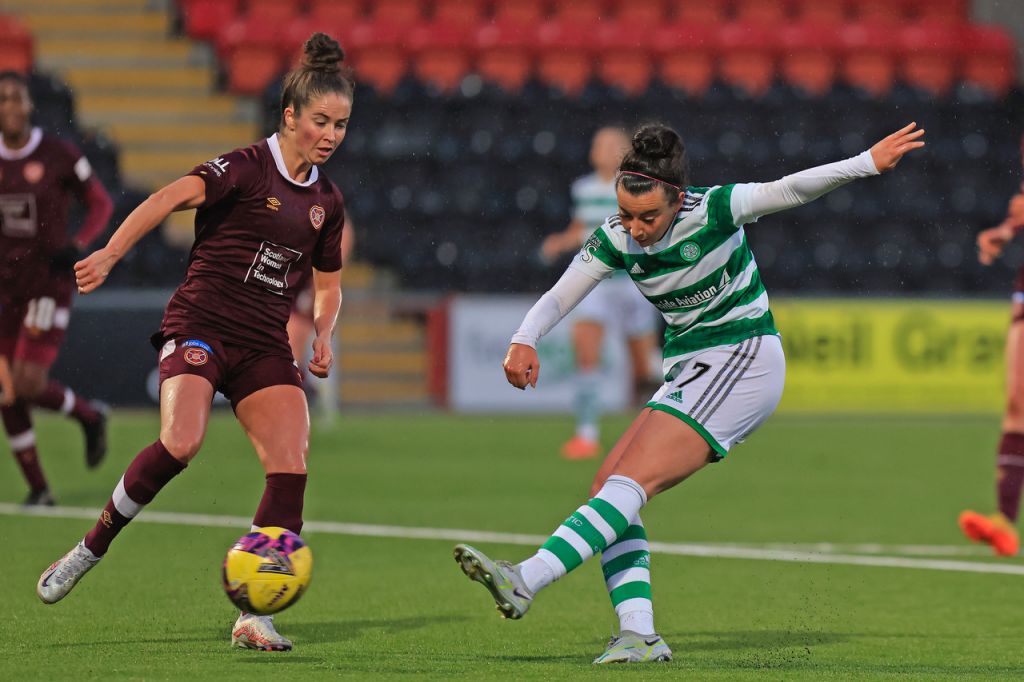 In the event it was Amy Gallacher who gave Celtic the lead with a lovely lob over the Hearts keeper and Fergusson showed her worth and her bravery to double Celtic advantage before Gallacher – from proud and famous Celtic stock – added her own second and Celtic's third.
Speaking to Celtic TV after the match Amy Gallacher was clearly delighted with her double. "It was a great performance, good to get three goals and we played some good football throughout the match, so everyone is buzzing," Amy said.  "I've missed getting goals, missed playing on the pitch and it was good to get 90 minutes, and a couple of goals was just the icing on the cake.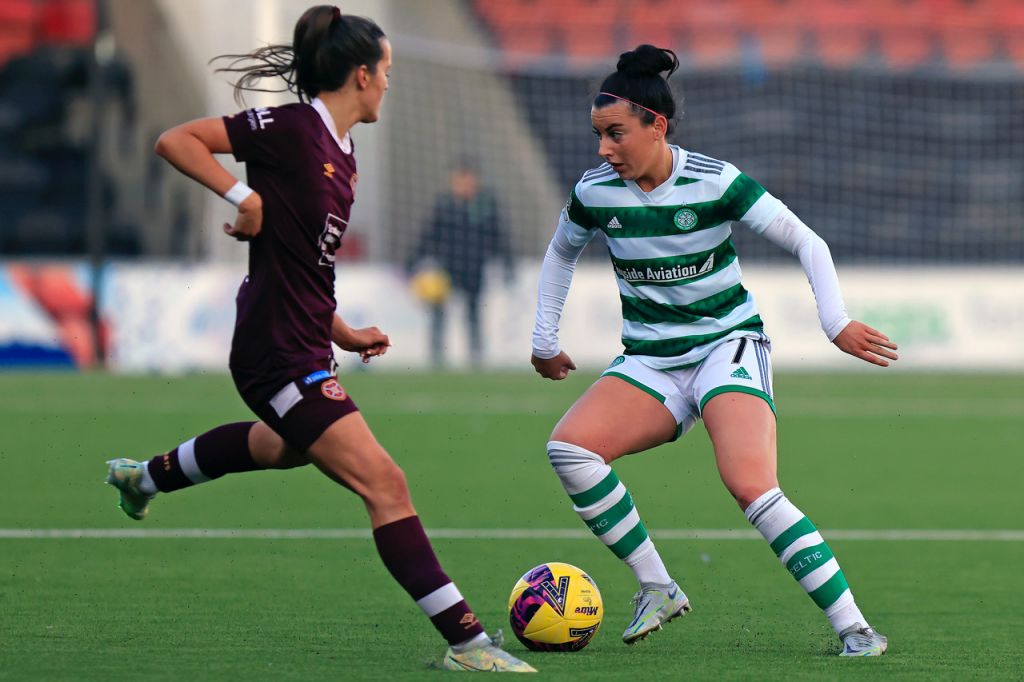 "We spoke during the week and in the changing room before the game and the main thing was getting a good performance, getting back playing good football and scoring goals and we did all that. I think Liv (Fergusson) and I played well together and the team really enjoyed it, especially in the first half and in the second half we switched it up a bit.
✌️⚽️@amygallacherr shared her delight after bagging a brace in today's 3-0 win over Hearts!📺😄

🍀3-0♥️#CELHEA | #SWPL | #COYGIG pic.twitter.com/OkavvU8FKe

— Celtic FC Women (@CelticFCWomen) November 20, 2022
"It's good knowing we can play different types of football and work well together. Whenever everyone is playing well it thrives, and the girls that came off the bench did well again and I think it was a good full team performance," Amy added.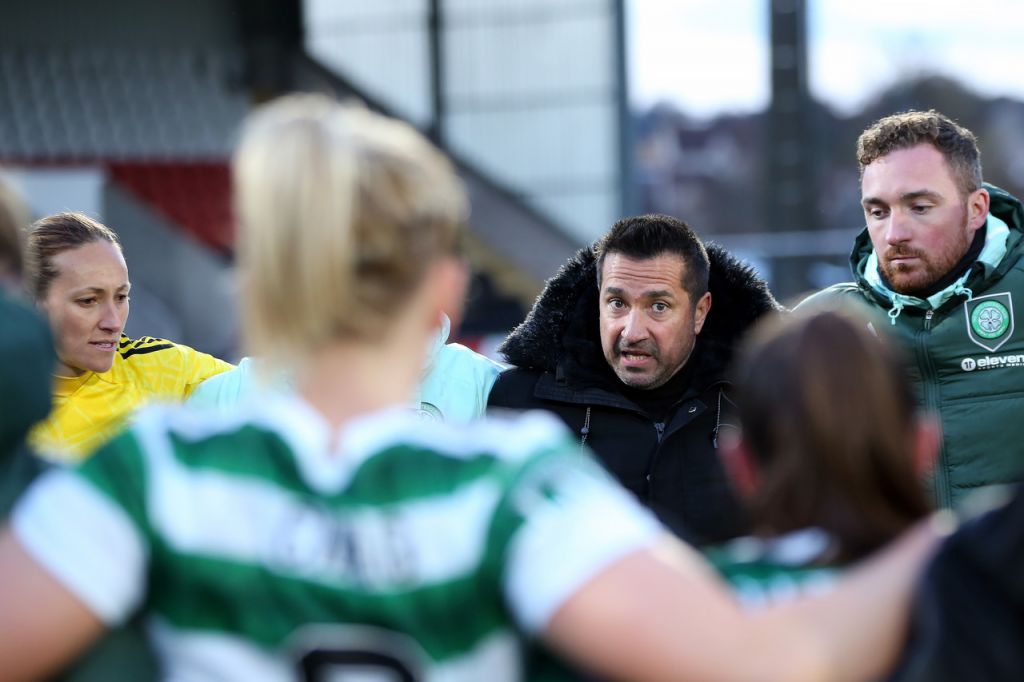 In the other game it was goalless at the interval before Glasgow City were awarded a penalty for a trip but no red card followed strangely enough. The game was levelled when that old favourite twitter heading was once again called into use – Penalty to Rangers – and as both were put away rather well, it ended in a 1-1 draw, which suits Celtic.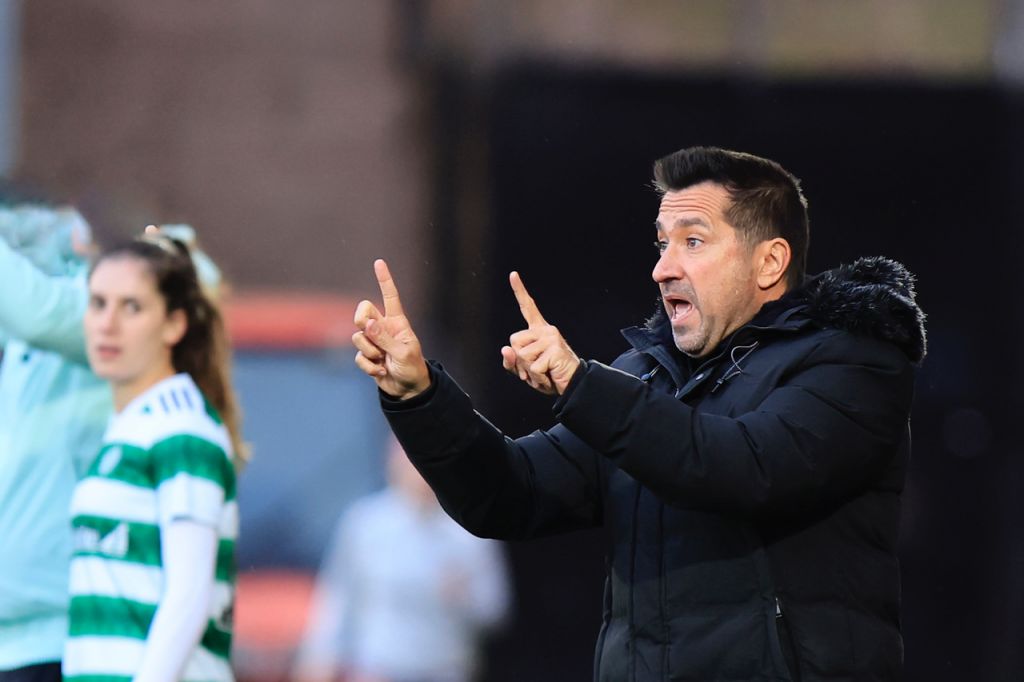 We play theRangers this weekend at Broadwood and with both Jacynta and Larisey back in the team Fran Alonso's side will fancy their chances. Incidentally there are tickets available for this match.
Meanwhile here's the Unique Angle from yesterday's 3-0 win over Hearts, which means that Celtic are now just a point behind both theRangers and Glasgow City.
📺 Lunchtime Unique Angle drop! 🍿@amygallacherr chip and spin 🍟@livfergusson nods home 🏡#CELHEA 🍀 #COYGIG pic.twitter.com/GwKlUd2dj4

— Celtic FC Women (@CelticFCWomen) November 21, 2022
"It was the type of performance I was looking for," Fran Alonso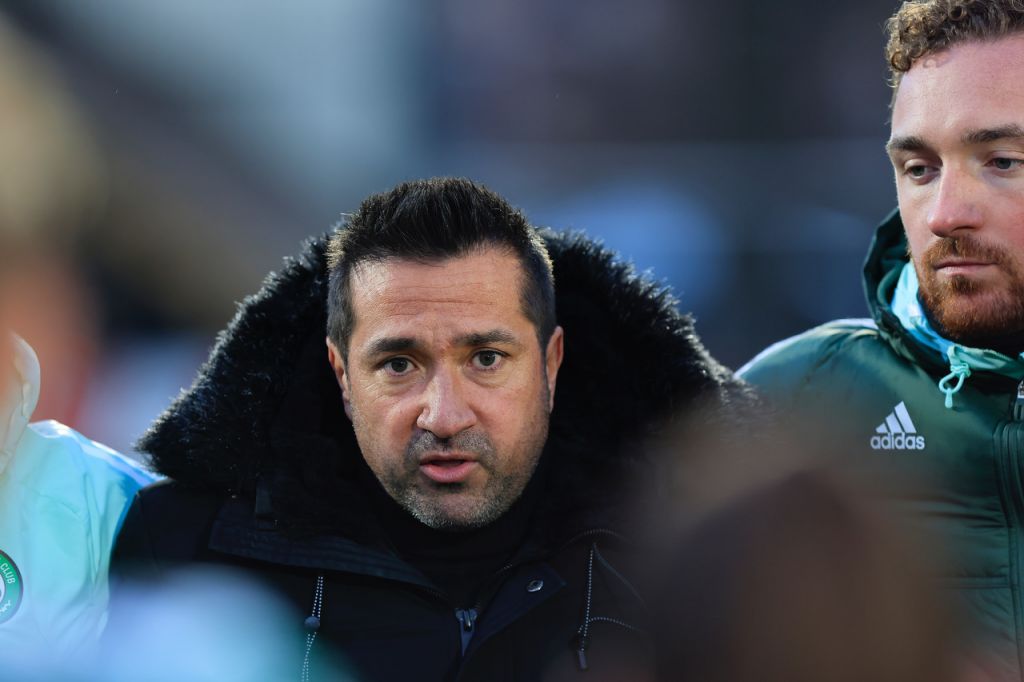 Here's Fran Alonso speaking after the win over Hearts, he's obviously delighted to get back to winning ways after the two recent defeats. Celtic had played a friendly against Sunderland behind closed doors and won 5-0 with Liv Fergusson scoring twice in that match to earn herself a starting slot yesterday.
🗣 "The focus of the girls was outstanding and I'm very proud of them. We could've scored even more and it was the type of performance I was looking for."

Fran Alonso shared his thoughts with @CelticTV after this afternoon's win!

🍀3-0♥️#CELHEA | #SWPL | #COYGIG pic.twitter.com/eMh7KQmDhe

— Celtic FC Women (@CelticFCWomen) November 20, 2022
Now, bring on theRangers this Saturday!
Here are some additional photographs from yesterday's 3-0 SWPL1 win over Hearts…