OVER the summer we published an article written by Matt Corr about Celtic's 3-2 victory over Lochgelly United in the Scottish Cup. That match took place on this day in 1923 and the remarkable thing about this is the very early footage of the match that was captured and shows perhaps the first 'modern' filed coverage of Celtic in action and maybe even more unique is that this video captures Celtic's remarkable away-day support.
It looks freezing. The journey through to Fife would have taken longer and would have generally been more difficult that it would be today with our fast cars and buses nipping across the motorways. But they were there – our fathers fathers and they were supporting the Hoops. Marvel at the sight of them!
Matt's article prompted a follow-up from Celtic Historian David Potter and re re-produce both today.
13th January 1923, Celtic beat Lochgelly United 3:2 in the Scottish Cup.

Old school video footage: https://t.co/th5cfV6I57

— Li'l Ze (@LilZe85) January 13, 2020
Read Matt Corr's article, Celtic Star Andy McAtee, 'A Celtic Raid at The Paradise,' and watch 5 fascinating minutes of Scottish Cup action from 1923, below. Please watch the video, it's not on You Tube and is an absolutely fascinating insight into watching Celtic in 1923. Let's hand over to Matt and then Celtic historian David Potter…
There were no games played in July 1888, as the new club in the east end of Glasgow made plans for their first competitive football season, due to begin the following month. However, there was an event that month which would produce a star player for Celtic beyond the turn of the century.
On 2 July 1888, Andrew McAtee was born in the village of Cumbernauld, just north-east of Glasgow. Raised in the mining community of nearby Croy, as was the mighty Jimmy Quinn, the young Andy developed as an exciting right-winger with Mossend Hibernian. On 12 September 1910, he signed for Celtic, making his debut two weeks later on a Monday night at Firhill, in a game which ended 1-1.
Willie Maley's champions, that first great side of McMenemy, Quinn and Somers, were going for seven League titles in a row in 1910/11, however, a disappointing campaign would see them finish in fifth place, eleven points behind Rangers.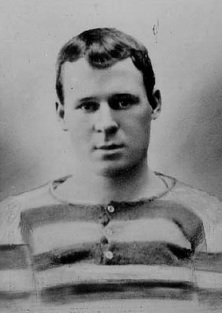 There was a first medal for the 22-year-old McAtee though, Celts winning the Scottish Cup with a 2-0 replay victory over Hamilton Academical, after a goalless first game, strikes from Quinn and another local man, near-namesake Thomas McAteer of Smithstone, Cumbernauld. Both matches were played at Ibrox, Hampden having ceased to be used for the showpiece game following the riot Cup Final between Celtic and Rangers, two years earlier. The following season, 1909/10, Thomas McAteer had captained Clyde all the way to the Scottish Cup Final, his side defeating both Glasgow giants before losing to Dundee in a second replay at Ibrox.
Andy McAtee would repeat his own Scottish Cup success in April 1912, as Celtic defeated local rivals, Clyde, by 2-0 at Ibrox, in front of 45,000. By this time he had a new partner at inside-right, a certain Patsy Gallacher. The career of the little man from Milford, Donegal, the Mighty Atom, would almost shadow that of McAtee, both starting and ending one year later. Patsy scored the first goal in that 1912 final, with the second coming from another Hoops legend, Jimmy 'Napoleon' McMenemy. Andy, Patsy and Celtic would also beat the Bully Wee in the final of the Glasgow Charity Cup at the present Hampden Park the following month, winning 7-2 on corners after a goalless draw!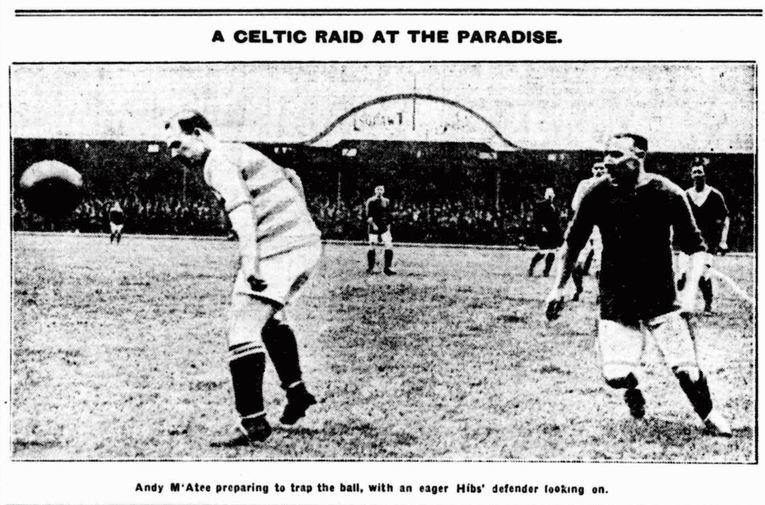 On 3 March 1913, Andy McAtee made his only appearance for the full Scottish international side, in a 0-0 draw with Wales at the Racecourse Ground in Wrexham. Playing on the right for the Welsh team that day was Billy Meredith, perhaps football's first superstar. Born in 1874, the winger made over 300 League appearances for both Manchester City and Manchester United in an incredible 30-year career, playing his final match for City in March 1924, just 100 days shy of his fiftieth birthday.
Five days after Andy's international debut, Celtic's third bid to win a hat-trick of Scottish Cups was ended at Celtic Park in the quarter-final stage of the campaign by Hearts, just as they had done at Ibrox in the 1901 Final to deny the first attempt. Ironically, it would be against the Edinburgh side some 118 years later when that particular Cup bogey would be laid to rest, as the Hoops won the world's first Treble Treble, on 25 May 2019.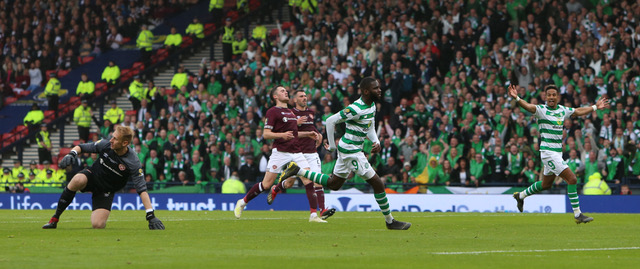 The infamous Riot final of 1909 had put paid to Celtic's second attempt, both sets of fans storming the ground in protest at the lack of extra-time, following a second drawn game, angered by suggestions that the two clubs were complicit in the agreement to play a third match instead. That game was never played and instead, the old cup was withheld.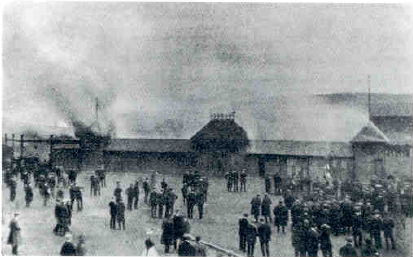 The only silverware of the the 1912/13 season was claimed two months later, as Celtic retained the Glasgow Charity Cup in front of 30,000 at Parkhead, the Bhoys coming from two goals down within six minutes to beat Rangers 3-2, thanks to strikes from Patsy Gallacher and Bernard Connolly, who scored twice. Four days earlier, the semi-final victory against Third Lanark at Cathkin had marked the debut of legendary Celtic goalkeeper, Charlie Shaw.
The following season saw Celtic complete their third League and Cup double, finishing six points clear of Rangers and defeating Hibernian 4-1 in the Scottish Cup Final replay, after a goalless draw, with doubles from John Browning and Jimmy 'Sniper' McColl.
Incredibly, Celts would then have to wait exactly 40 years for their fourth double, when Jock Stein would captain Jimmy McGrory's side in 1954. McColl was also on the scoresheet in May 1914 as Celts added a third trophy with a 6-0 victory over Third Lanark at Hampden in the final of the Glasgow Charity Cup, our third successive victory in this competition. The same side had beaten the Hoops in the semi-final replay of the Glasgow Cup at Cathkin the previous October, thus preventing the very real possibility of a first-ever 'clean sweep'.
Although the Scottish Cup competition would then be suspended until 1919, due to the outbreak of war, the League did continue, Celts winning four-in-a-row between 1914-17, whilst they extended their run of successive Glasgow Charity Cups to seven by 1918, with victories over Partick Thistle (twice), Queen's Park and Rangers. There were also two Glasgow Cup Final wins in 1916 and 1917, with victories over Rangers and Clyde, as Andy McAtee's medal haul became increasingly impressive.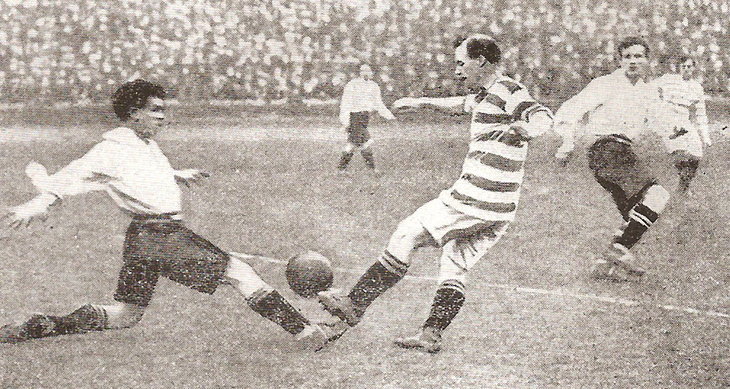 He had missed out on one of the above medals, the Glasgow Charity Cup of 1917/18. Having worked in the reserved occupation of mining for the first three years of the conflict, whilst playing for Celtic on the Saturday, Andy was then conscripted into service, based in Italy with the Royal Field Artillery from April 1918 until January 1919. He returned in time to celebrate another League championship success, in May of that year, Celtic taking the title by a point from Rangers.
Season 1919/20 saw a silverware double with both the Glasgow and Glasgow Charity Cups won with victories over Partick Thistle and Queen's Park, respectively.
Both trophies were retained the following season, the Charity Cup with a 2-0 victory over Rangers and the Glasgow Cup with a single-goal win over Clyde at Celtic Park in October 1920, with Andy McAtee's strike just before half-time proving to be the matchwinner, in front of 40,000 fans. And the winger struck another vital goal in April 1922, his late header rescuing a point against Cup-holders Morton at Cappielow, in a game marred by violence, as Celtic again won the title by a single point.
There would be one final medal for the veteran Celt. The Hoops Scottish Cup campaign began on 13 January 1923 in Lochgelly, the local United beaten 3-2 on their own ground (there is an unique video clip on this which can be accessed HERE). Here are some stills from this video, which is a must watch…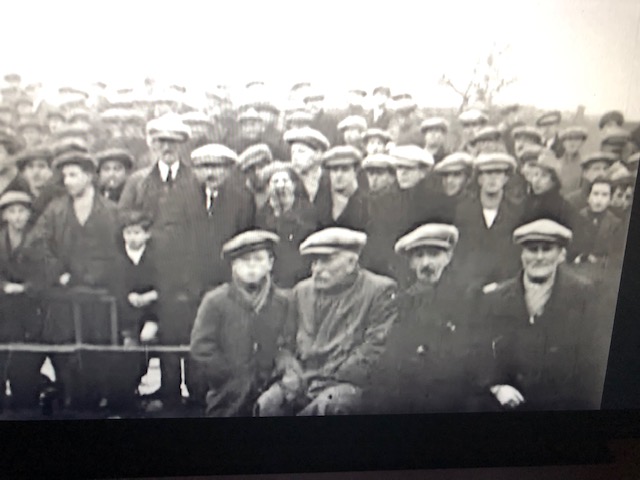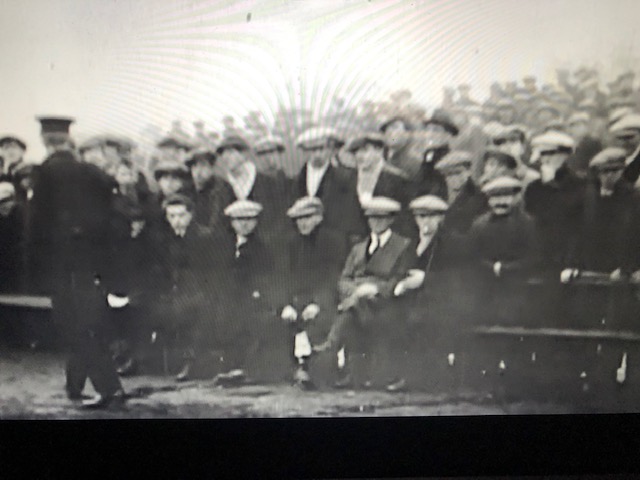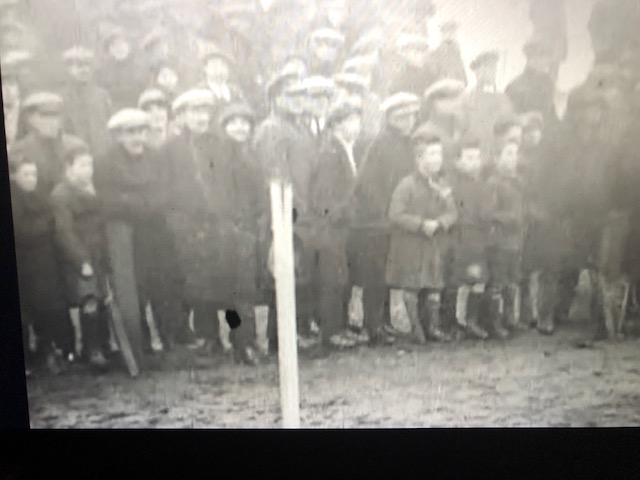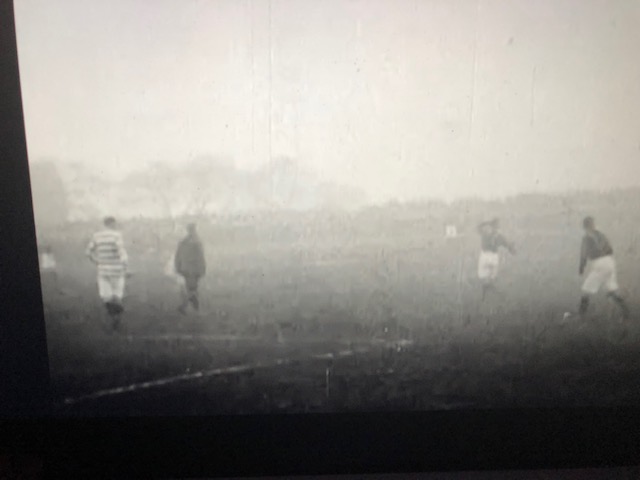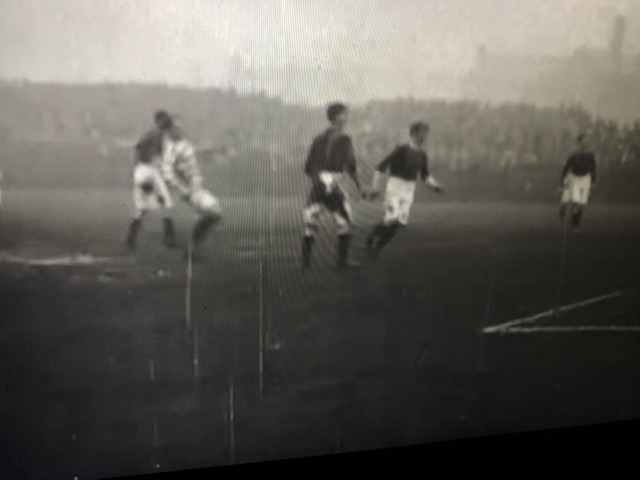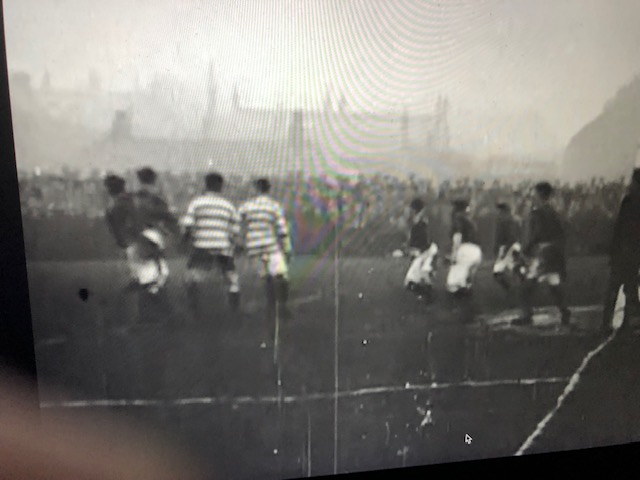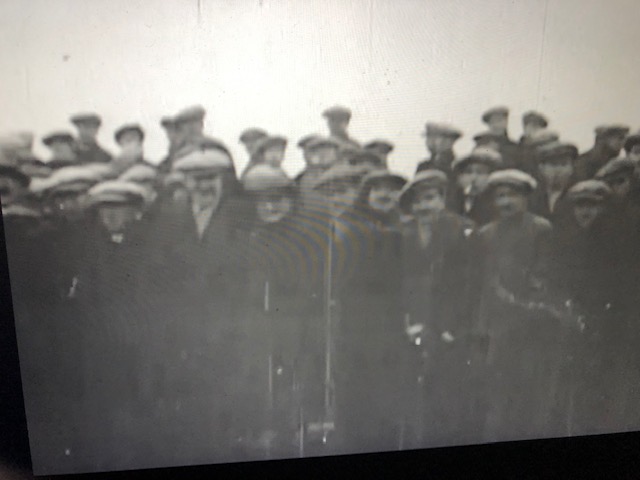 The following week saw the Celtic debut of a certain James Edward McGrory in a 1-0 League defeat by Third Lanark at Cathkin, the Garngad Bhoy replacing the legendary Patsy Gallacher to partner McAtee on the right flank. Further home cup wins against Hurlford, East Fife and Raith Rovers took Celtic through to a semi-final against Motherwell at Ibrox, in front of 75,000. Goals from Joe Cassidy and Andy McAtee then set up a final meeting with Hibernian, at Hampden Park on 31 March 1923. Cassidy again was on target to give the Bhoys a tenth Scottish Cup success, equalling the record set by Queen's Park in the previous century.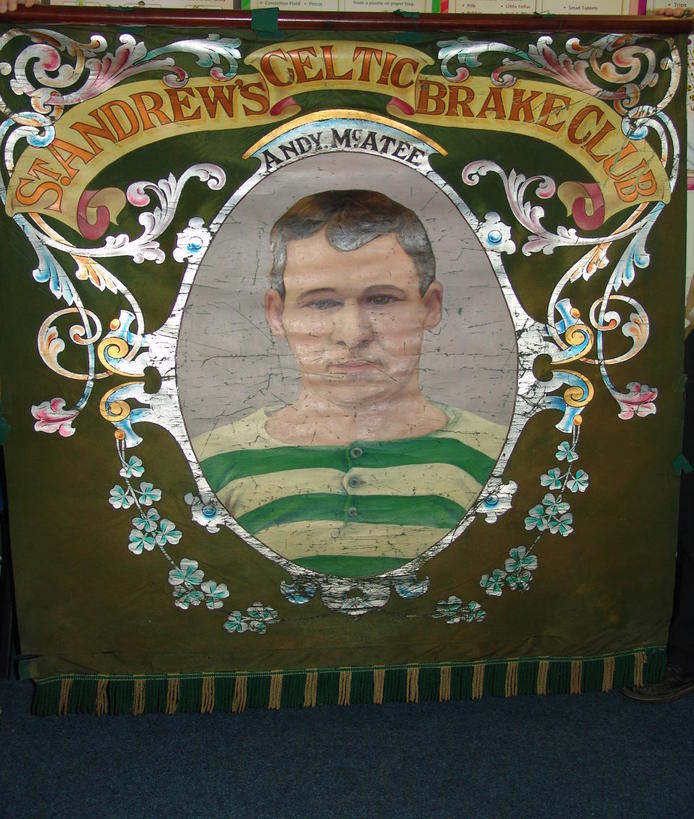 After 14 trophy-laden years at Parkhead, Andy McAtee left Celtic in 1924, joining his old goalkeeping colleague, Charlie Shaw, at New Bedford Whalers, Massachusetts in the American Soccer League. With 6 League titles and 4 Scottish Cup medals, he is one of the most decorated of the early Celts (He also won a further 10 winner's medals between the Glasgow and Glasgow Charity Cups). With 407 League appearances, only ten other Celts are ahead of him in the all-time list. He hit 65 League goals, also playing 32 ties in the Scottish Cup, where he managed two goals. A fantastic Celtic career.
Andy McAteer passed away in Condorrat on the outskirts of Cumbernauld on 15 July 1956, aged 68. He is buried in the same Kilsyth cemetery as another Hoops legend, Jimmy Quinn.
Hail Hail,
Matt Corr
Follow Matt on Twitter @Boola_vogue
Thanks and credit as always to the folk behind the wonderful Celtic Wiki, an invaluable resource for Celtic historians.
1923 – 'There was evidence that Willie Maley was Struggling,' David Potter
MATT CORR'S excellent article on Andy McAtee the other day (including the wonderfully informative and evocative five minute film of Celtic at Lochgelly) makes one think about 1923, a curious and even contradictory year.

Was it a good year? Celtic won the Scottish Cup for the 10th time, thus equalling the record of Queen's Park, but losing, by some distance, the Scottish League to Rangers and thus effectively conceding the hegemony of Scotland for more than 40 years (with only the occasional spectacular piece of glory) until Jock Stein returned as Manager.

There was evidence that Willie Maley was struggling. He never really coped very well with grief and the loss of Sunny Jim killed tragically in a motor bicycle on 4 September 1922 hit Maley hard. By sheer chance on that very same day, Maley had been negotiating with Alec Bennett, the Manager of Third Lanark, the transfer of Tommy McInally, Tommy and Willie having, not for the first or last time, fallen out.

Maley blamed himself for that, and coupled with the death of one of his favourite players at the age of only 40, he lapsed into profound melancholy from time to time, and was clearly not coping well with fiery characters like Johnny Gilchrist. Indeed there were times when it often seemed to spectators that Willie McStay, Eck McNair or Charlie Shaw were running the team.

The team had lost six League games in late 1922, and then 1923 opened with a 2-0 defeat at Ibrox, a defeat made all the worse by an injury to Patsy Gallacher. Six days later, Aberdeen won their first ever game at Celtic Park, and thus when Willie McStay led the team out on that obviously very cold day at Lochgelly, Celtic were on their knees with only the Scottish Cup left to play for. The video in Matt's article, courtesy of The National Library of Scotland can be accessed HERE and is a MUST WATCH for anyone interested in Celtic's history.

Indeed, Lochgelly might have won, for they scored first and all newspaper reports say they were worth a draw. But Joe Cassidy scored a hat-trick (some newspapers give Celtic's late winner to John "Jean" McFarlane) and Celtic squeezed through to the delight of their supporters that one can see in that film.

The following week Celtic lost again, to Third Lanark and a couple of days later Johnny "Jock" Gilchrist, the right half, was on his way to Preston North End. It was no secret that Gilchrist and Maley did not get on, Maley not helping matters by constantly comparing him unfavourably with his favourite right half, Sunny Jim.

It was not that Celtic did not have good players. McNair was possibly ageing, but the brothers McStay were good enough. Centre half Willie Cringan, again a man who did not get on well with Maley but who hid it a little better than Glichrist had done, was nevertheless more than competent, and up front, there was the free scoring Joe Cassidy, two good wingers in Andy McAtee and Adam McLean and of course Patsy Gallacher who returned from injury in mid-February.

League form improved slightly but they never really threatened Rangers that season. However, they kept winning their Scottish Cup games. They beat Hurlford, then another two Fife teams after Lochgelly in East Fife and Raith Rovers with Cassidy scoring the goals, although it was Adam McLean who scored the only goal of the game when the strong going Raith Rovers came to Parkhead.

71,506 were at Ibrox to see the semi-final against Motherwell, and Celtic played one of their better games of the season to win 2-0 with goals from Cassidy and McAtee. On that same day, Hibs beat Third Lanark at Tynecastle (Rangers had been beaten by Ayr United in an earlier round) and thus the Scottish Cup final was not only an all-green or an all-Irish affair, it was an all-Maley affair, for, as in 1912, Willie and Alec Maley were the Managers of the respective sides.

It was Willie who won, thanks to a goal from the man of the season Joe Cassidy. It was not the greatest of games, and not the greatest of goals, Cassidy heading into an empty net after goalkeeper Harper had missed a cross from McLean which bounced at the wrong time for him. But Joe was there, and the goal was much celebrated by the Celtic fans in the 82,000 crowd.

Goodness knows, they needed something to celebrate in 1923 in the country that was a lot less than "the land fit for heroes to live in" as promised by Lloyd George!

David Potter