FORMER CELTIC stalwart Tom McAdam signed as a striker from Dundee United for a fee of £60,000 in September 1977, McAdam was converted to a central defender making 354 appearances for Celtic. And he never lost his striker's instinct, managing to score 48 goals for the Hoops, not a bad return. Tom McAdam won three league winners medals as well enjoying a League cup and Scottish Cup success.
On this day in 1954, Tom McAdam is born. He had made 354 starts for Celtic and scored 48 goals, and he played a good part in some great achievements, with three league titles, a league cup & a Scottish cup winner's medal to complete the collection. Happy birthday! pic.twitter.com/vtFNx8DQrU

— CelticLisbolingoli (@CelticLisboaa) September 9, 2019
Tom was a boyhood Rangers fan and actually played for Celtic against his brother Colin, who played for the old Ibrox club. Colin sadly passed away in August 2013.
Tom McAdam had scored 7 times against Celtic before Jock Stein brought him to the club. He scored 25 times playing as a striker in the first 15 months at the club but lost his place to a young George McCluskey. As the fixtures piled up after a terrible winter, new manager Billy McNeill was faced with an injury crisis among his defenders for a must win match against Partick Thistle at Firhill.
Caesar opted to play the out of favour striker Tom McAdam in the centre of his defence, on a needs must basis. Thistle duly exploited the situation, with Doug Somner netting in the first few minutes but McAdam settled into the role and Celtic fought back to score twice and take the vital points.
Tom McAdam kept his place for the remaining league matches in that never to be forgotten 1978-79 season and he was in the side for the remarkable climax to the campaign against Rangers when Celtic won 4-2 with ten men after Johnny Doyle was sent off with Rangers one up and only needing a draw to effectively win the league.
Tom McAdam formed an impressive partnership with Roddy McDonald the next season, when Celtic threw away the league in quite remarkable circumstances – Matt Corr has recently written about this on The Celtic Star – Celtic Crazy Season, from the 4-2 Game to the Scottish Cup Final Riot – Matt Corr…see HERE.
Tom McAdam picked up a booking against Partick Thistle on 26 April 1980, the significance of this was that it ruled him out of the Scottish Cup Final against Rangers through suspension. Celtic won the Final 1-0 with George McCluskey getting the goal. The Celtic fans entered to park in jubilation to be met by angry, aggression from the Rangers support.
The next season Tom McAdam had a new central defensive partner as Billy McNeill paired McAdam with Roy Aitken in what was some of the most exciting Celtic sides those to young to have seen the Lisbon Lions had seen. Two league titles were won in 1981 and 1982.
Tom had a great record of scoring against Rangers. He scored on 12 November 1977 (1-1), 9 September 1978 (3-1), 13 December 1978 (2-3), 19 September 1981 (2-0), 21 November 1981 (3-3), 10 April 1982 (2-1) and 14 May 1983 (4-2).
Tom McAdam starred in the 1985 Scottish Cup Final win over Dundee United but by the next season David Hay was looking at alternatives such as Derek Whyte and by February 1986 it was all over for Tom McAdam as a Celtic Star when he was given a free transfer. He had played for Celtic under three managers – Jock Stein, Billy McNeill and Davie Hay.
Tom McAdam came in for criticism from vocal elements among the Celtic support at a time when Alex Ferguson and Jim McLean employed superior tactics to Celtic attack attack attack philosophy. That often left Celtic short at the back and Aberdeen in particular were masters at exploiting this weakness, which was often seem as McAdam's fault (unfairly of course).
Tom McAdam will not be remembered as a Celtic legend but he certainly does deserve to be remembered as a successful player, a real unsung hero in the Hoops. Once you became a Celt, you've alway been one of the Bhoys.
ALSO ON THE CELTIC STAR…
l'Equipe ask Edouard about Playing for Celtic – 'Come and see a match to experience the atmosphere. I couldn't be enjoying it more'…see HERE.
'Calm Down,' Celtic advise, Messi's Touching Hartson Moment, Arzani's Mistake, Vidic's 'Breathe Fire' Praise for Celtic fans…see HERE.
'I will be delighted if I get the opportunity to play,' Christie eager to take on Belgium Superstars…see HERE.
Ex-Celts Rubbing It In – 'Hope ripped away', 'Result shows why Celtic are Champions', 'Pathetic' Rangers performance…see HERE.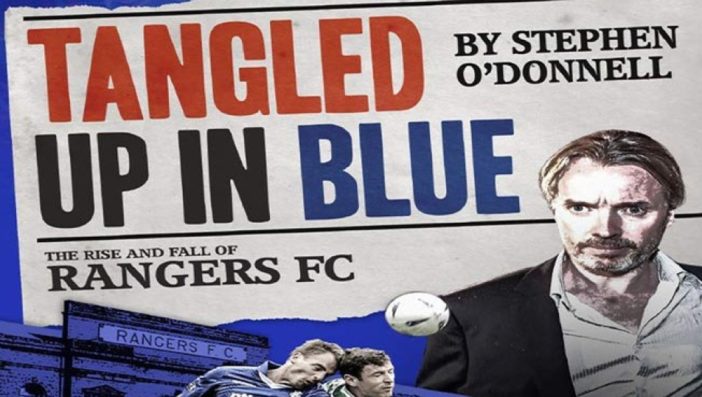 'How the Full Extent of Rangers' Debt Finally Became Public,' Stephen O'Donnell (Tangled Up in Blue)…see HERE.
'Can I hire you to video my son's party?' Jonny Hayes' homer offer to Scotty Sinclair…see HERE.