Arne was being cute, but he was also telling the truth. Shame some can't see that…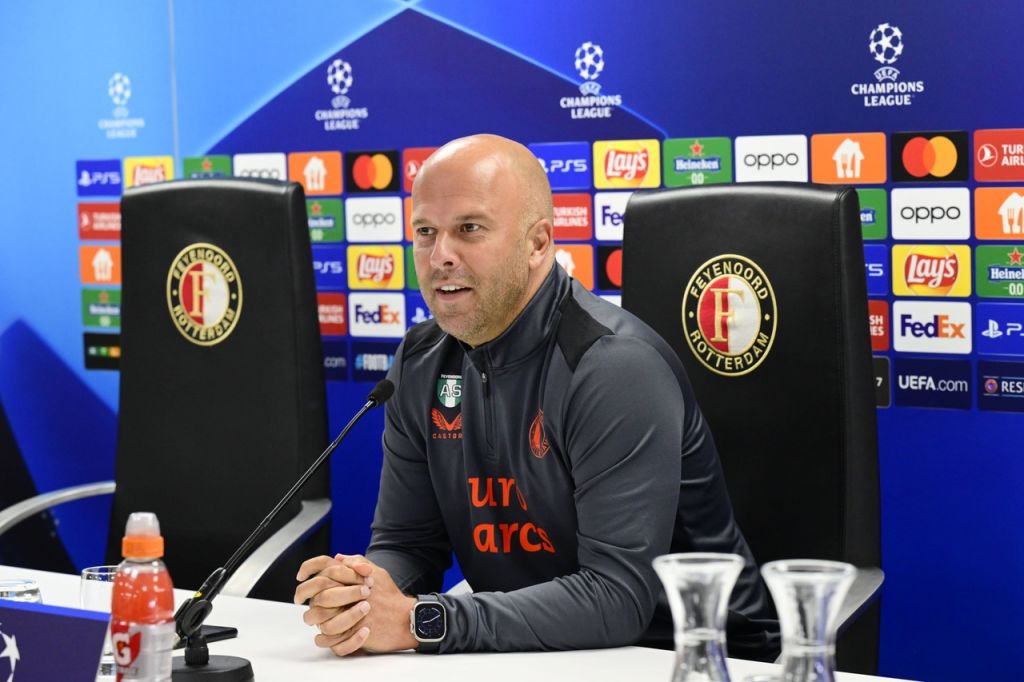 Feyenoord Manager Arne Slot put across some intriguing but truthful points in his pre-match press conference yesterday. What annoyed a lot in this part of the world was Arne saying that you can't compare Celtic to theRangers. Yes it seemed to touch a few raw nerves with the Scottish mainstream media branding his comments an insult to theRangers.
The Feyenoord manager was shooting down the argument that Celtic will be dire against his side because theRangers were awful against PSV who hammered them 5-1 to progress to the Champions League group stages  at the expense of the latest Ibrox club who ended up last season with the worst group stages record of any side since the format began. They lost all six matches including of course a 7-1 humbling at Ibrox against Liverpool. It doesn't get much more embarrassing than that and it is going to open the new club up for ridicule, especially beyond the frontiers of the Scottish mainstream media.
Arne was been cute, what with the disrespect that was dished out to our rivals when they played PSV recently and Dutch hacks and pundits comparing the two sides since the fixture was announced.
Arne doesn't want us to have any advantage due to disrespectful comments such as the pin it on the wall cliche. you can call it mind games if you want, talk up the opposition, but secretly he'll think differently. What he was right in saying was that there is no comparison with us and our rivals. He was one hundred percent correct. No matter how the media in Scotland choose to portray it. And, boy does the truth hurt!
They aren't used to outspoken opinions here, such as Jon Dahl Tomasson a couple of years back when he correctly stated that theRangers were in dire need of the Champions League cash before his Malmo side made sure they weren't getting it.
Arne Slot is also correct ,we are indeed the premier team in this country. We are the champions, we have held that title for 10 of the last 11 seasons. Look at our cup hauls. Five trebles and a double in seven years. It's all there in black and white. It's fact.
The closest side to us in terms of honours this past decade is St Johnstone, need I say more? Arne is right, no matter how the Scottish media chooses to spin it.
Just an Ordinary Bhoy