CELTIC are back striker shopping in the same league where last December they purchased Bayo. News of the club's interest in signing Andraz Sporar broke yesterday morning by a Celtic supporter reporting on news in the local media in Slovakia.
"The owner of FC Slovan Bratislava Ivan Kmotrik met with Celtic representatives in Vienna today to discuss details of the potential transfer of the 25 year old Slovenia international to Celtic," tweeted this news yesterday after a Celtic supporter posted the local media reports on social media.
54 goals in 62 games over last 2 seasons plus 7 in Europe this season with 5 out of Slovan's 10 in Europa League group (along with Braga and Wolves). 25 yo and 6'1″ https://t.co/jOXepDVOu7

— Embramike (@Embramike) December 23, 2019
This was picked up by the media yesterday, reporting on the comments from Slovan director Ivan Kmotrík Jr who met with the Celtic officials  in Vienna – he admits Celtic are pushing hard to land the goalscorer..
"There are several clubs interested in Andraz – the most aggressive is Celtic. We have a meeting with the club's representatives right now. We'll see what happens but so far nothing is clear.
"We also heard from representatives from clubs in Russia, Italy and Spain over the weekend," the club official stated to local media, as reported by Scottish Sun.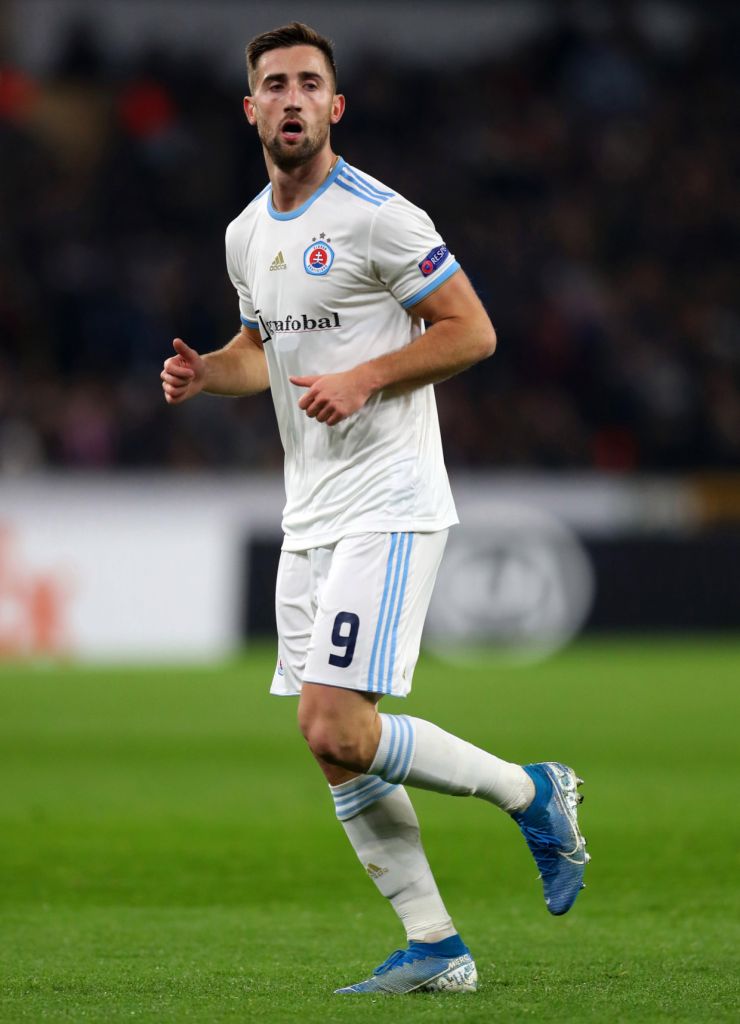 Sporar is one of several strikers under consideration and as is always the case Celtic will be looking to avoid paying over the odds. There is no doubt that Neil Lennon wants to bring in another striker in the January window to assist Odsonne Edouard who has been pretty much the lone striker in the squad this year with both Leigh Griffiths and Bayo being mostly unavailable.
Sporar is The 25-year-old  and previously had a spell at Basel where he failed to impress. He has however hit form in the last  two years playing in Slovakia and has scored five Europa League goals this season, in the group hat featured Wolves. He's currently netted 20 goals this season and 39 in 2019 as a whole – impressive numbers but the quality of the Slovakian league must surely be a factor in weighing up the value in the price being asked for.
"His quality not only corresponds to the Slovak League, but to a higher level as we saw in the Europa League. An offer of £2.5million or £3million…that would be disastrous. His market price is much higher," the club official stated, intent on ramping up the price.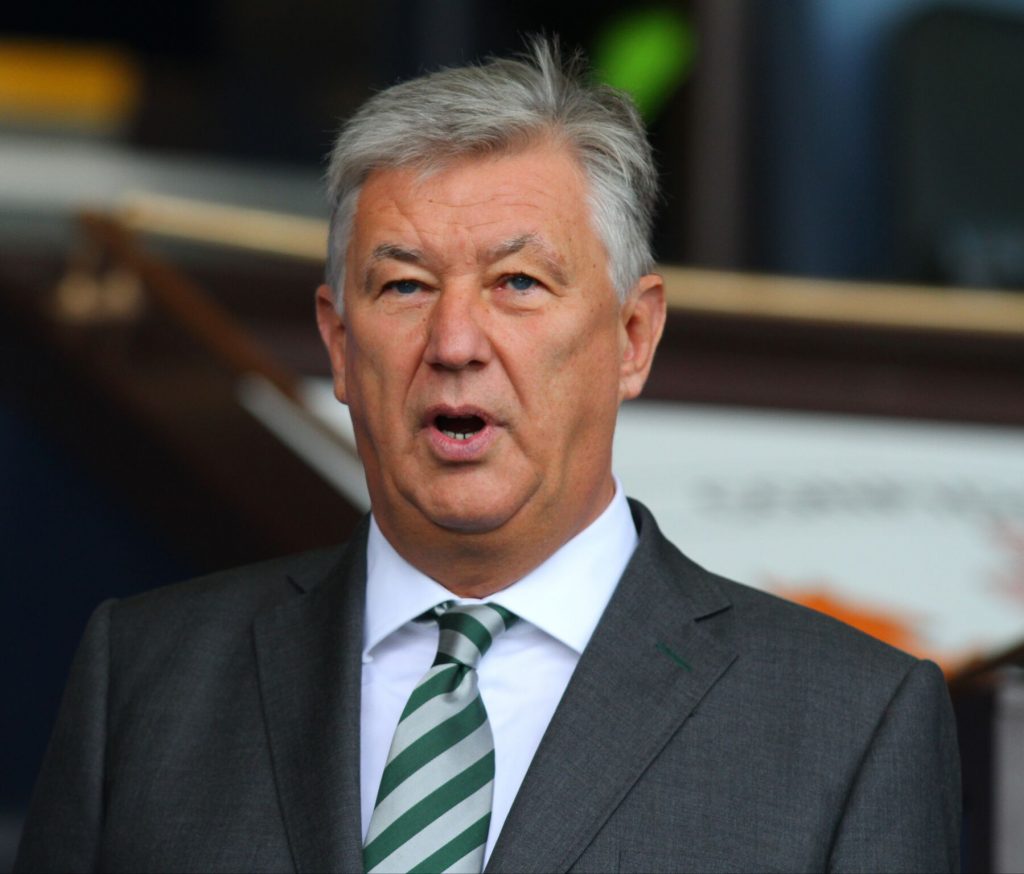 That is a game Peter Lawwell has played many times before. Kmotrík Jr is trying to get £7.5million for Sporar – good luck with that then.
A gut feeling on this one? Celtic might look at going to around £4m for the player but are unlikely to go anywhere near the £7.5m price-tag. And every single time an un-named Italian team is mentioned in these situations, it happened with Bayo last December, nothing ever materialises.
Celtic have shopped in Slovakia before, have written the cheque and put their money were their mouths are, the Slovan director Ivan Kmotrík Jr knows this. Sometimes it's best to go with the Bird in the Hand.
Meanwhile @paulthetim is far from giving up on a possible return to Celtic for Tottenham's Victor Wanyama. The midfielder is almost certainly surplus to requirements at the Tottenham Hotspur Stadium and has been linked with a move to Hertha Berlin, having previously failed to complete a move to Brugge in the summer window.
Celtic tried to get a loan move pushed through but were left frustrated with Neil Lennon refusing to deny that his interest remained in bringing Big Victor back up the road. As always there are plenty of Hoops to jump through in these deals so it remains an option but perhaps an outside one. However @paulthetim isn't giving up the ghost just yet. Far from it actually.
Last night he tweeted this…
Victor wanyama is taking us to gdnask mark this tweet for may time

— Paul the tim (@paulthetim) December 23, 2019
He's also a big fan of Bayo but recognises the point we've just made above regarding the dangers of an inflated price for Andraz Sporar.
"Didn't big bayo tear up the same league that this striker we are after is from?" was Paul's rhetorical question. Perhaps Peter Lawwell should consider inviting him to to help with the negotiations because he makes a damn fine point!
Didn't big bayo tear up the same league that this striker we are after is from?

— Paul the tim (@paulthetim) December 23, 2019