Ange Postecoglou, who today was named the Scottish Premiership Manager of the Month for October, this afternoon spoke to Celtic View Editor Paul Cuddihy on the latest edition of The Celtic View Podcast.
In the new podcast Ange talks about the significance of this award and makes sure that the credit is shared among his backroom staff and players. He also points out that while the results and performances have been almost perfect in this period – barring that costly missed opportunity against Livingston – the entire staff knew that this had to be the case in terms of keeping in touch in both the Scottish Premiership and of course the Europa League.
The next run of 12 games from the semi-final against St Johnstone a week on Saturday to the 2 January Glasgow Derby will be absolutely crucial for Celtic and much of what is going on behind the scenes at the moment concerns making sure that everyone is in the best place possible to achieve the objectives in this incredibly intense run of games.
Ange talks about various other things, the new contracts given to players like Callum McGregor, Anthony Ralston and Greg Taylor who have all bought into the new philosophy that the manager has brought to the club and have been rewarded accordingly.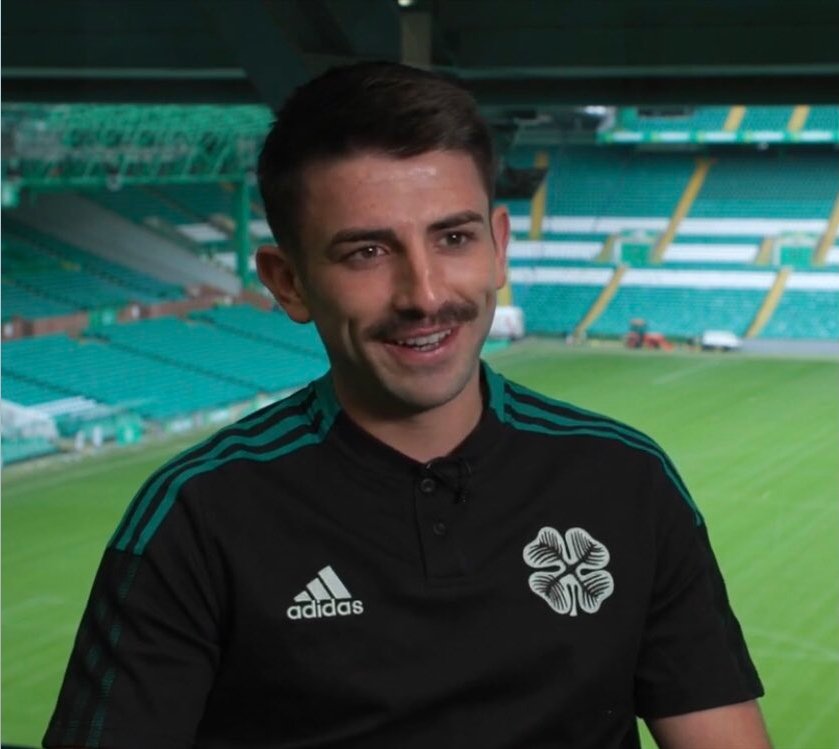 He re-enforces the fact that playing out from the back is essential if the team are going to give the three front players the service required o score their goals and he reminded the attackers that their own contribution to Celtic's defending is essential and is being assessed.
Ange also talks about his appreciation of what Celtic as a club stands for and that is highlighted by the work and the ethos of The Celtic FC Foundation.
Sarah is one of the most natural actors I've ever worked with. She brings a real depth of comedy & warmth to the role of Rosemary. A pleasure to work and spend time with. 😀 https://t.co/bLCYQgRkdF

— The TOMMY BURNS Story (@BurnsStory) November 10, 2021
A pleaaure having a chat with Ange Postecoglu at @BurnsStory

Him and his family both said they've heard the Kano Kids at Paradise & I've never felt so proud 😭💚 pic.twitter.com/VT0Dfq8ao6

— Erin Boyle (@_Erinboyle_) November 9, 2021
Last night Ange was at the Premiere of The Tommy Burns Story and he loved every minute of the show, saying that for all Tommy's incredible achievements in the game what really stands out, for him, is that Tommy was such a great person. A lesson for us all.
Here's the Celtic manager speaking to The Celtic View Podcast and he's going to be speaking to the Celtic Fan Media early next week, so watch out for that.
Ange Postecoglou is the @GlensVodkaLLG Manager of the Month for October!

Enjoy his podcast with the @CelticView as well as his Media Conference now on #CelticTV ⤵️https://t.co/hJ2Al32cT7#COYBIG 🍀 pic.twitter.com/mbqp4rPKfY

— Celtic TV (@CelticTV) November 10, 2021