In this BBC video Liverpool are filmed training ahead of the 1977 Charity Cup Final. The broadcaster are interested in their new signing from Celtic, who has been brought in for a fee of £440,000 to replace Kevin Keegan who left Anfield to sign for the Bundesliga side Hamburg.
Bob Paisley makes the point that the Keegan money would have gone to the taxman had they not brought in a replacement and he talks about Kenny Dalglish's all-round abilities, and as you watch the former Celtic captain train he certainly looks the real deal – as English football was about to find. out.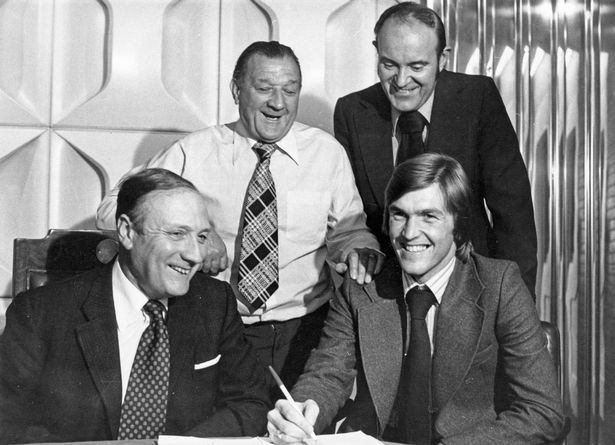 The English arrogance when it comes to looking down their noses at the Scottish game was all too evident though as the interviewer Bob Wilson's questions Dalglish about the apparently low quality in the Scottish league but noted that the English first division had 22 good sides. Dalglish answers that one well enough. "Lovely bit of 'English exceptionalism' from Bob Wilson there, slagging the Scottish League Smirking face Kenny dying to tell him where to go!" Chris Evans noted.
This is a fascinating watch…
In 1977, the BBC visited Melwood to see how @kennethdalglish was settling into his new role as Kevin Keegan's replacement at Liverpool.

— MUNDIAL (@MundialMag) February 23, 2021
"Broke my heart when he left. Liverpool fans never believed us when Celtic fans said Dalglish was better than Keegan but they did shortly after they watched Dalglish for Liverpool," Mark Nicholas commented. "Biggest steal then since the great train robbery," Proinsias added.
"Can remember reading a piece in the Daily Record about that time stating Keegan name was seldom uttered due to Dalglish's talent. Still broke mine and many Celtic fans hearts when he left," another supporter commented.
"Different times, wonder how it worked out for him! Gotta love Bob Paisley well we had the money, so better to spend than to pay any tax on it. Quality reasoning right there," said Darren Peters.