Callum McGregor sounds, calm, focused and determined to get a result tomorrow night in his short Champions League Media Conference in Leipzig this evening.
With a defeat to Real Madrid and a draw against Shakhtar Donetsk, Celtic are looking for their first win in the group stages and the Celtic captain understands that the team will have to be at their very best both defensively and in attack where the limited number of chances that are likely to come Celtic's way simply need to be converted.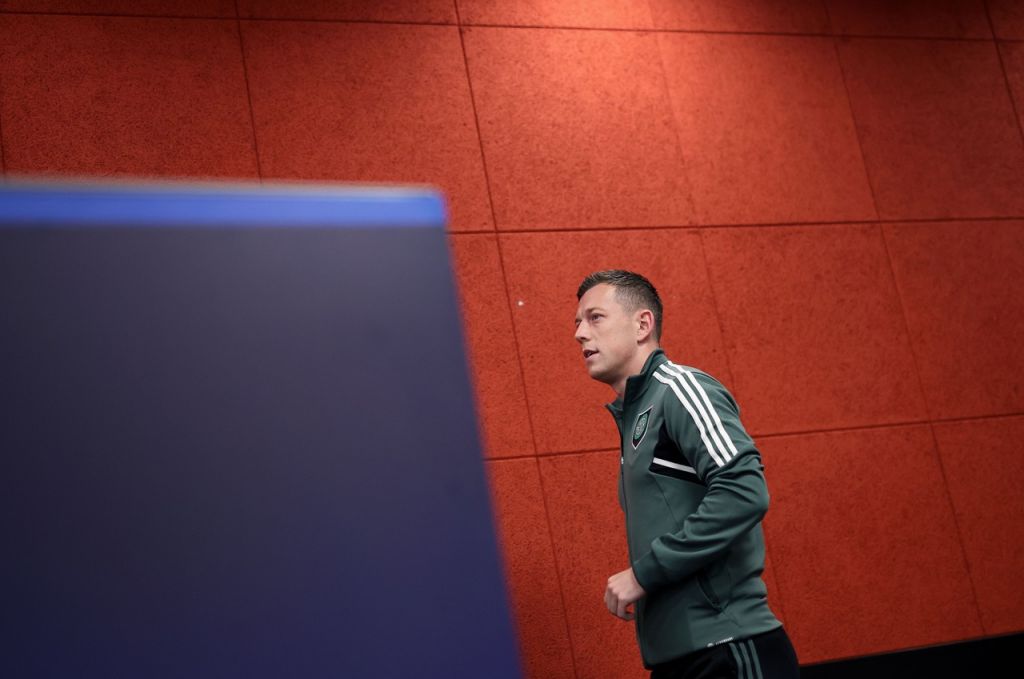 "We know it will be a high level match, we've got to take our chances when we get them," Callum McGregor said.
"We know it will be a tough match. It's a really high level of opponent and all we can do is prepare the game-plan that we think can win the game, go and be aggressive in the game and try to implement our style. It will be a high-level match so we've got to take our chances when we get them and we've got to do a lot of things right defensively as well. So we're looking forward to the game, Calmac said.
"Whether they've had a good start or a bad start, they've just changed their manager and they'll be a different team tomorrow night. Since the new manager's come in, he's implementing his style and they've scored a lot of goals as well, so we have to expect a really tough match.
"At Champions League level, there are no easy games, and like I said, we've got to do a lot of good things in the game to make sure that we get a positive result.
"But as much as they've changed their coach, we can only look at how we prepare for the game, at how we approach the game in terms of our mentality and what we want out of the fixture, so the full focus is on us."
"They're all top players at this level," he said. "The Champions League really tests you as a player, physically, mentality, tactically and technically, so you've got to be really switched on and prepared for the game.
"This is where you want to play your football, and as a footballer you've got to go and test yourself, so we're really looking forward to it.
"We've got a lot of new players, but we're a young, exciting group. We play really aggressive football and that's the way we want to play and we'll just continue to grow as a group, and tomorrow gives us another opportunity to show what we're all about."
🗣 "We know it will be a high level match, we've got to take our chances when we get them."

📺 Watch Callum McGregor's full pre-match media conference on YouTube ⤵#RBLeipzigCeltic | #UCL | #COYBIG 🍀

— Celtic Football Club (@CelticFC) October 4, 2022