Ange invites you to spend Christmas with the Celts
Celtic kicked-off this year's festivities with the launch of the club's Christmas film for 2021!
From the North Stand to North America, from Donegal to Down Under you are warmly invited to join Celtic for Christmas day, the Celtic Way. From trimmings on the table to baubles on the tree we are all set for a Celtic Christmas dinner, like no other.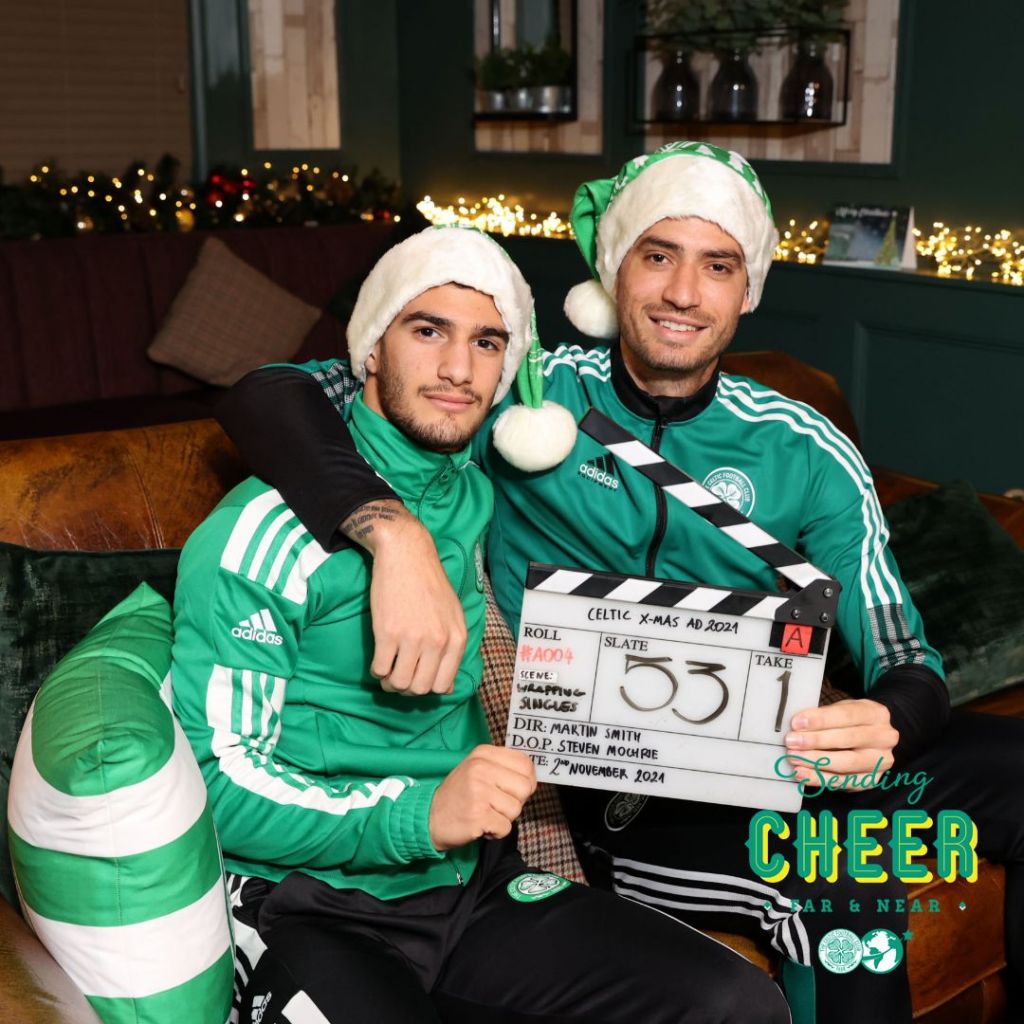 Many of the Celts, like many of our supporters, are far from home this festive season but we're reminded that no matter where in the world we are, we share a unique sense of togetherness and that is something we should celebrate all year round. But it feels even more special at Christmas.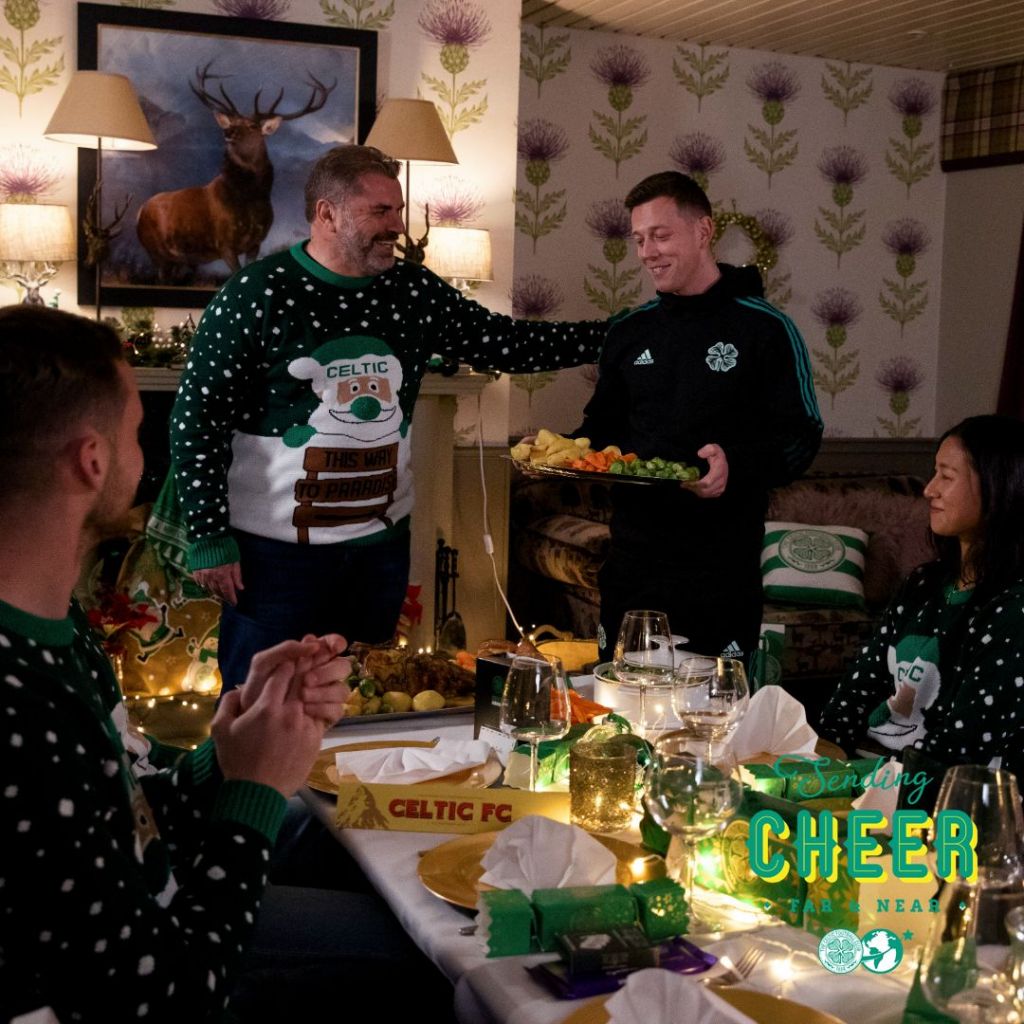 This year Celtic have tried to capture that essence in our Christmas film, with the Manager at the Head of our big, boisterous Celtic family who, with a hint of nostalgia and some help from the players, brings everyone together to send Celtic cheer far and near.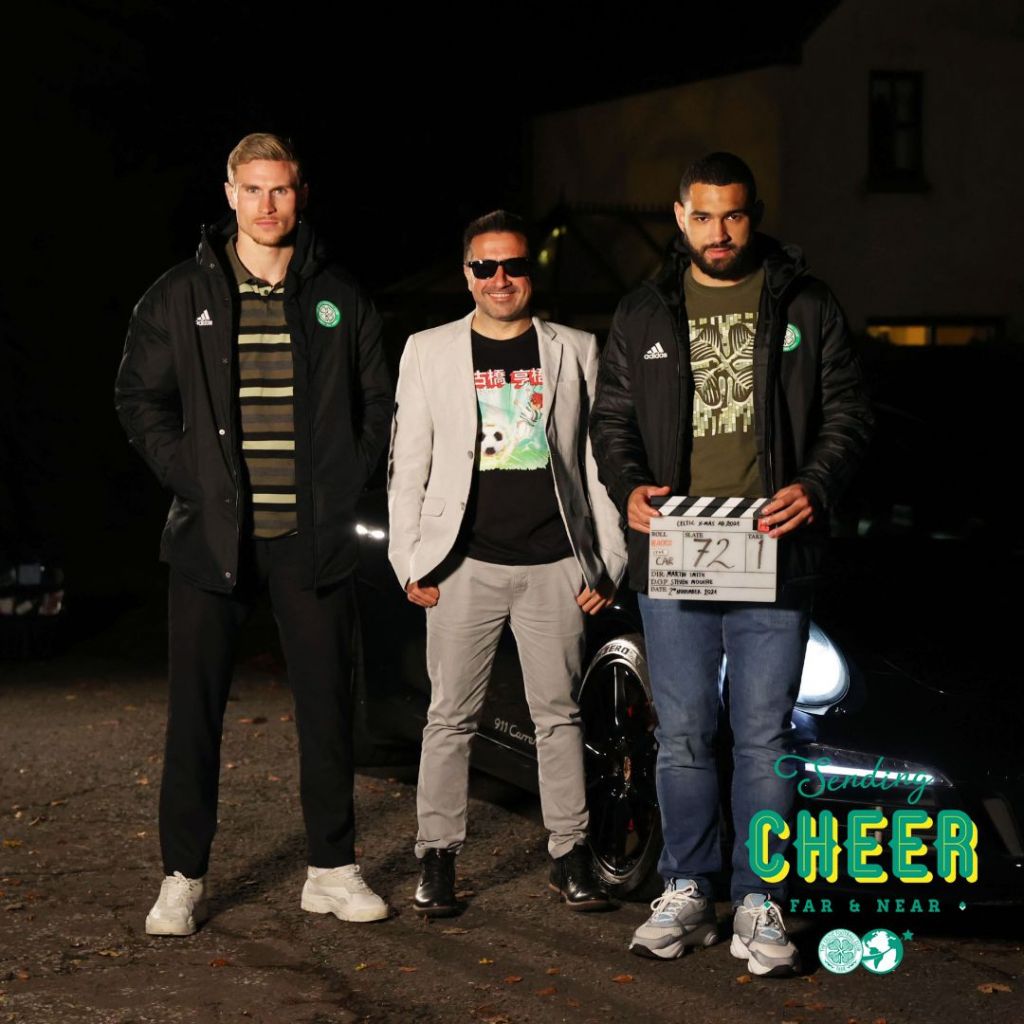 This message echoes in Eddi Reader's unique rendition of Auld Lang Syne, recorded specially to accompany this year's Christmas film and of course pays The Celtic family's respects to Bertie who we are all still mourning.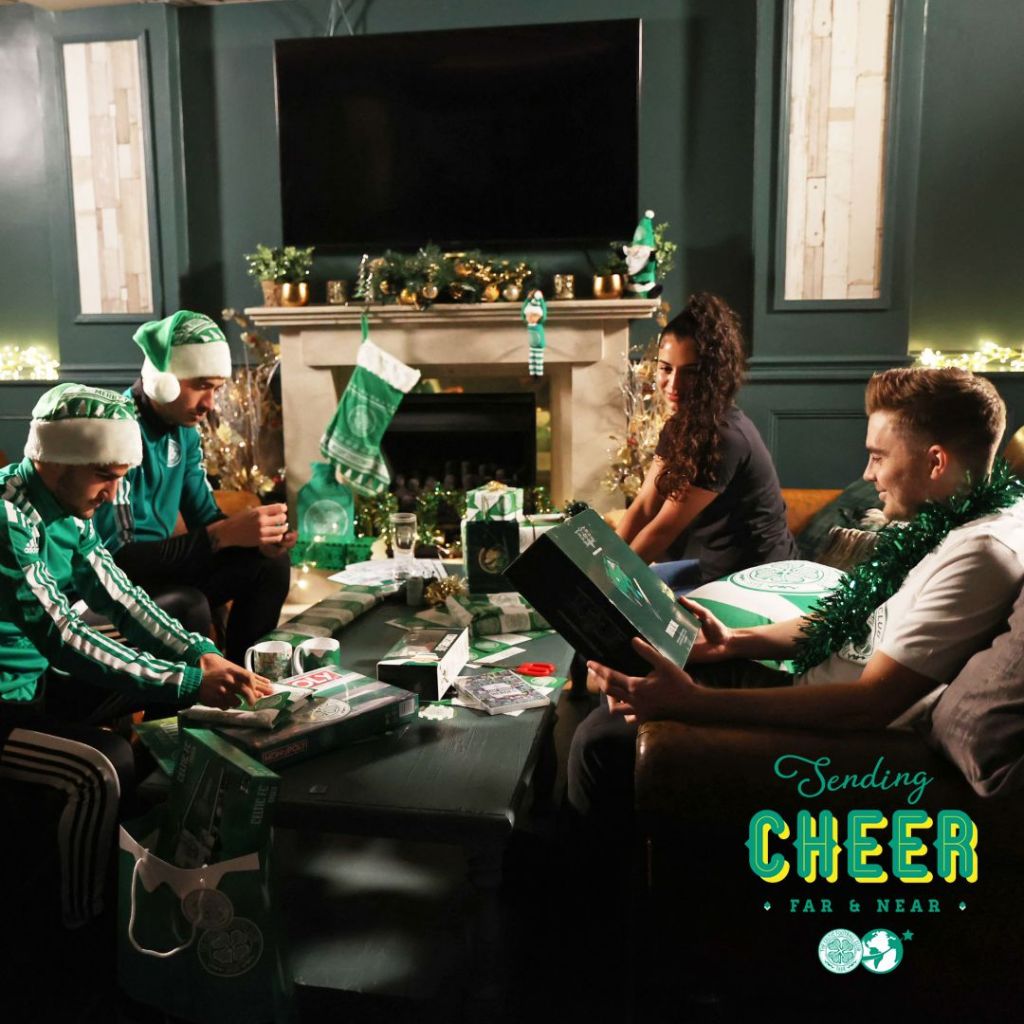 It's a song which, like Celtic, has roots in both Scotland and Ireland but is fondly recognised all around the world, particularly during the festive season as we celebrate the past, while looking forward to the future.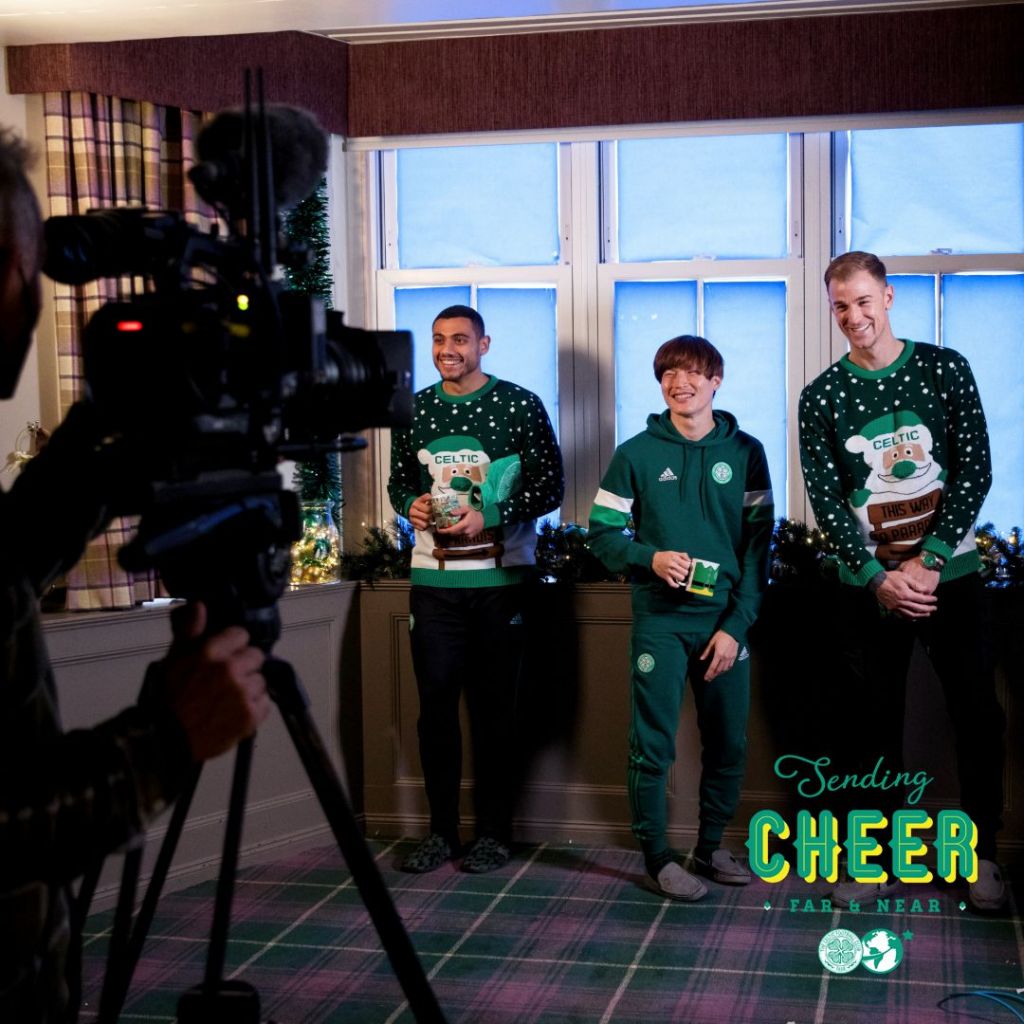 On being asked to record this year's music, Eddi Reader said, "I love the fact that they've asked me.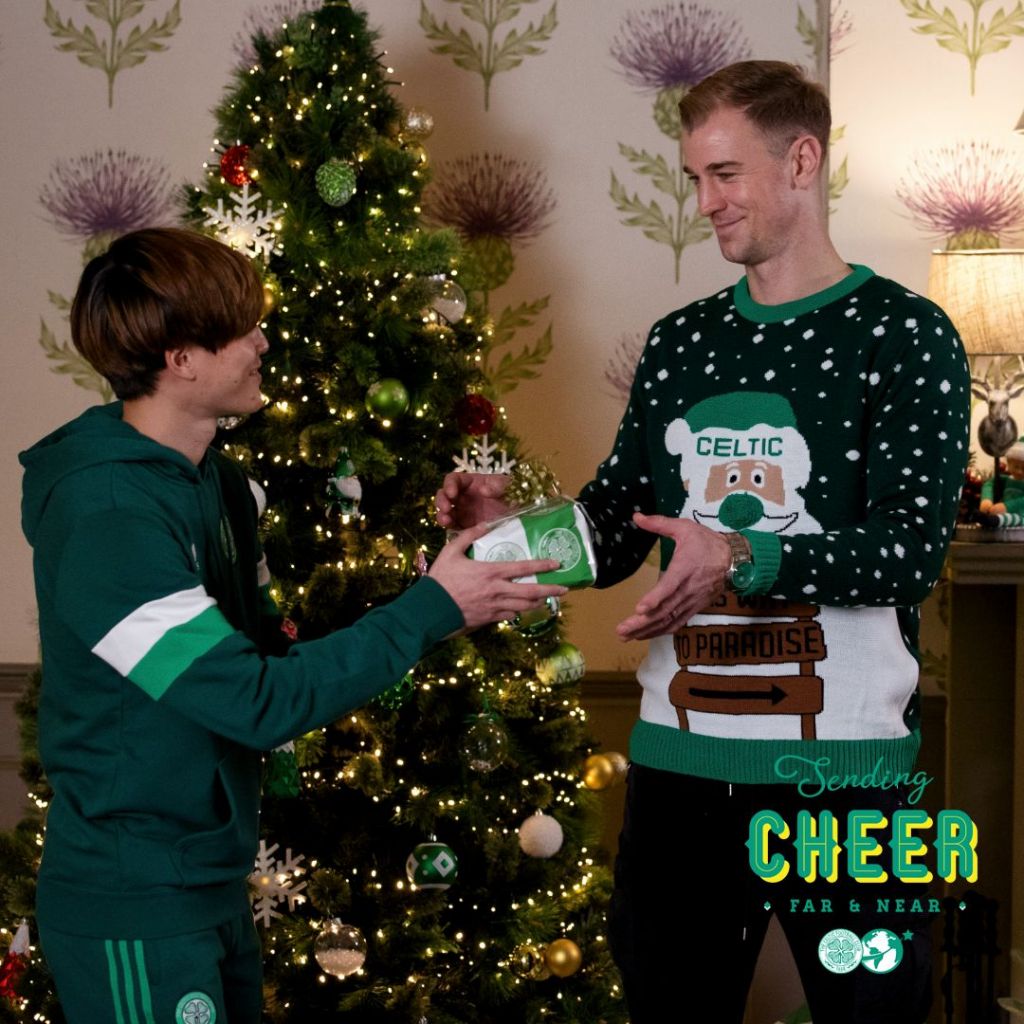 "Singing this song is emotional. The fact that it's Scottish and its part of my heritage, to say goodbye to people and to say that we're still there in spirit, no matter how far away we've gone or how far apart we've been, we're all together now – I love that thing about this song."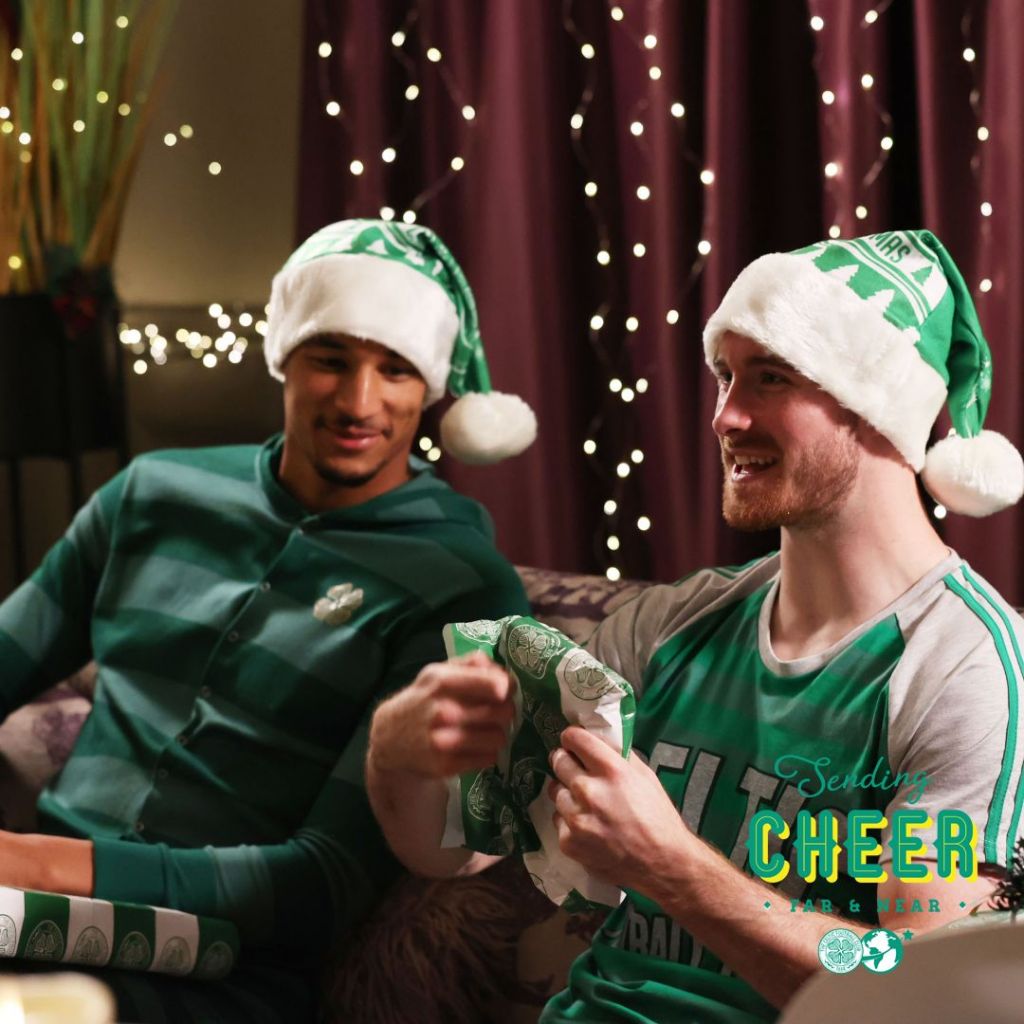 The  2021 Christmas film from Celtic features star turns from club captains Callum McGregor and Kelly Clark, plus a Christmas film debut for both Kyogo and Celtic FC Women's manager Fran Alonso to name just a few.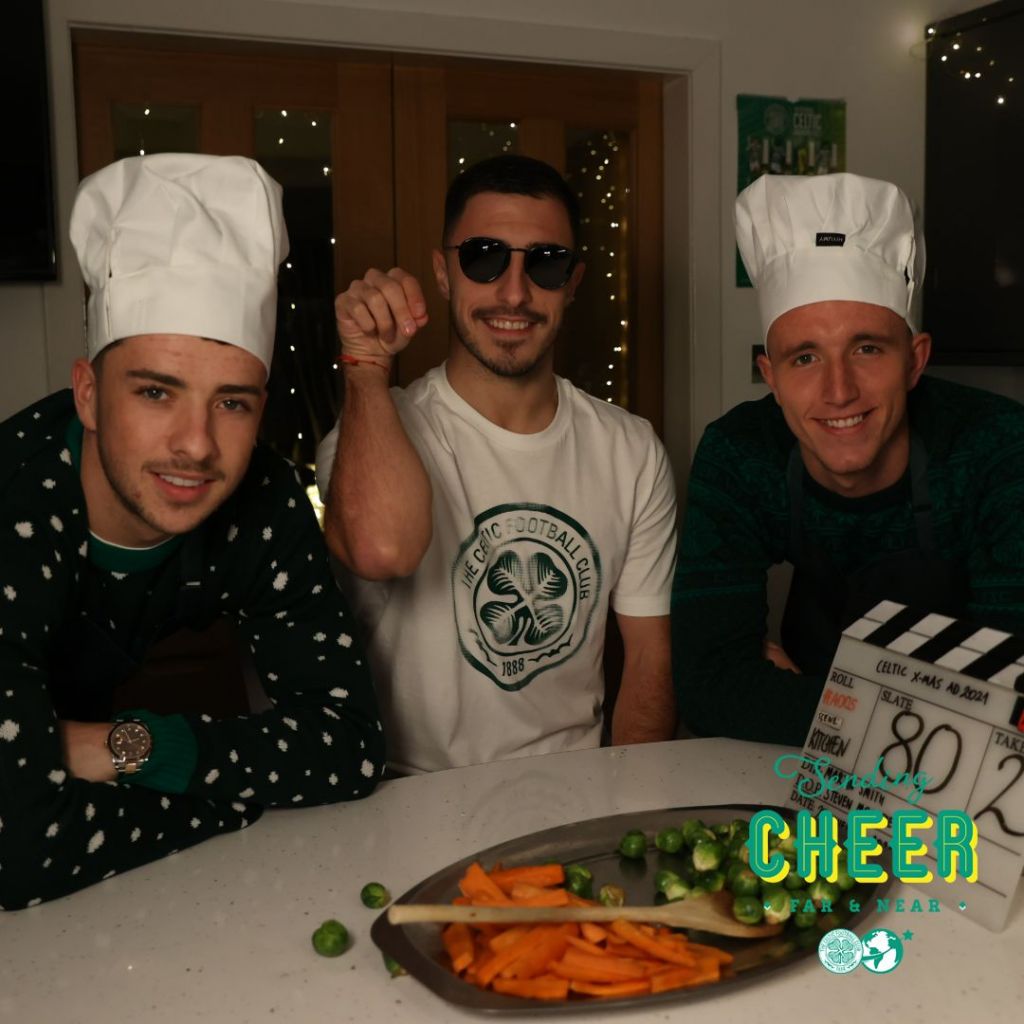 However, it's left to Jota and Greg Taylor – an iconic duo – to bring the celebrations to an unforgettable end!
And don't forget that The Celtic Star's brilliant biography of Celtic legend Harry Hood – Harry Hood-Twice as Good by Matt Corr  is available from all official Celtic stores including online and is highly recommended. This beautifully produced hardback has forewords from the likes of Kenny Dalglish, Davie Hay, Willie Wallace and Tommy Callaghan and will make a wonderful gift for Celtic dads and grand-dads….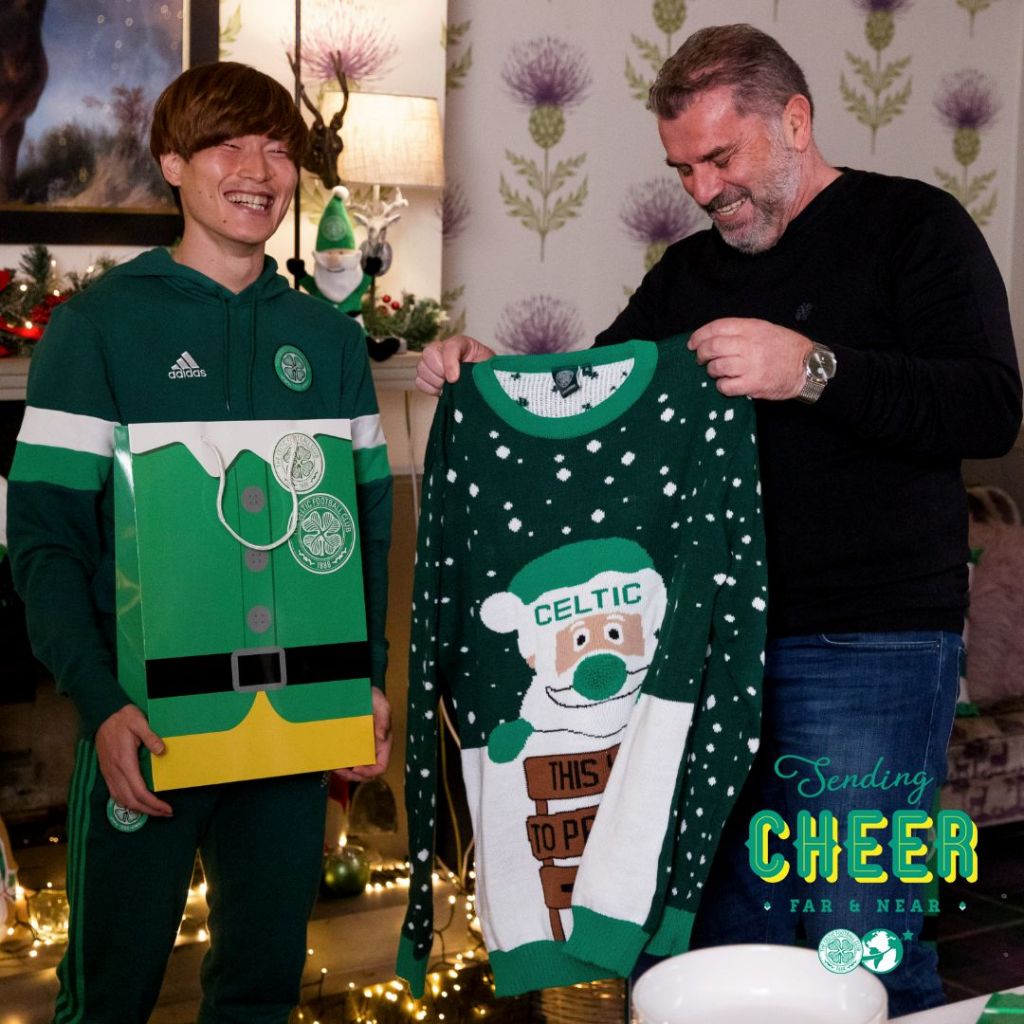 Celtic have dedicated this year's film to the legendary Bertie Auld. A true showman and a magnificent Celt who loved a story and a song – he will never be forgotten.
Nice touch at the end of Celtic's advert pic.twitter.com/jpHqm585K2

— Liam Kelly (@cfcliamk96) November 23, 2021