Walfrid sets up football teams:
The Marist Brothers soon branched into football having seen the enjoyment that not only their pupils, but the working-class people of Britain had got from playing the sport. The pair set up youth football leagues for former and current pupils of each school, whilst Walfrid also founded a few teams of his own, which were associated with his other community organisations, including one outfit born from the literary society that he had developed for local Irish linguists.
The rapid growth of football attendances, particularly at Edinburgh Hibernians matches, led Walfrid and Dorotheus to spot a fundraising opportunity. Indeed, Walfrid had already invited Edinburgh Hibernians to travel to the east end of Glasgow on 26 September 1885, where a reserve team fulfilled a charity game against a junior club named Glasgow Hibernian. After that match, the Edinburgh side were fed and entertained by the St Vincent De Paul Society at St. Mary's Church Hall.
The initial match had been disappointing. On the park, Edinburgh Hibernians won 6-0 and off it a small amount of money had been raised. Undeterred, it was on a balmy mid-May afternoon in 1886, that Brother Walfrid managed to get Harp of Dundee, one of approximately 40 Irish teams in Scotland at the time, to accept Clyde's invitation of a charity match at their former home pitch – Barrowfield Park.
Harp of Dundee stole the win with a late goal to make the score line 2-1 in their favour. This time the match's fundraising success was resounding. All proceeds from the event went towards The Poor Children's Dinner and Breakfast Tables, which was the charity within which the 'Penny Dinner Scheme' operated. Therefore, it was fitting that both teams were invited to Sacred Heart School for a post-match meal.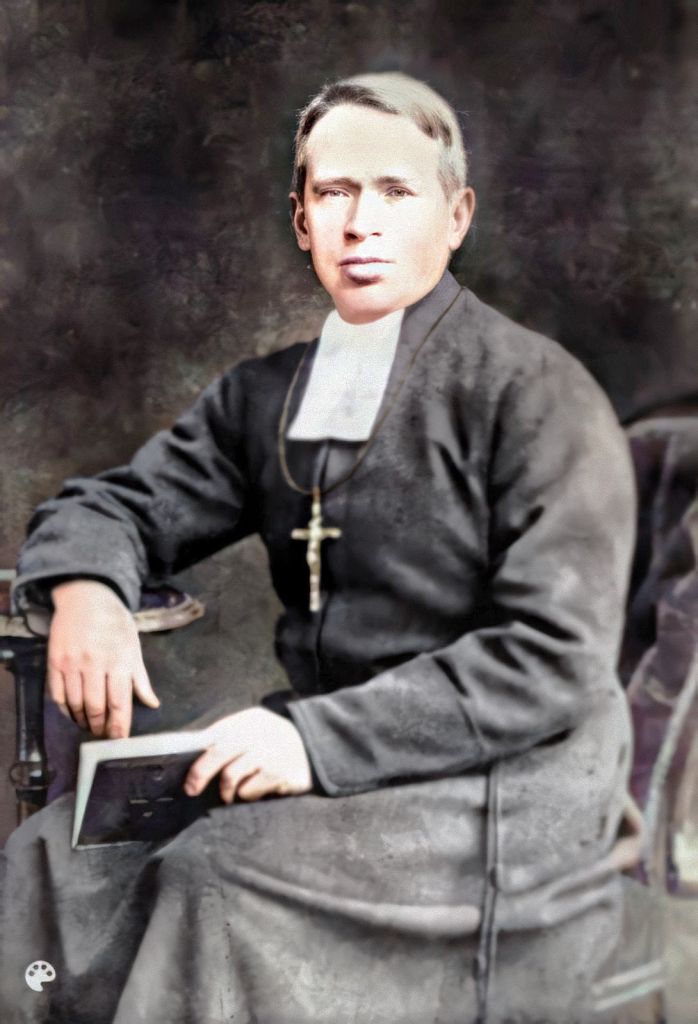 The Marists organised a further match on 18 September 1886, with Walfrid's Eastern Rovers visiting Glengarry Park to face a St Peter's Parish team that he had also formed, named Columba (St Columba brought and preached Catholicism to the Scottish Highlands). Funds continued to roll in thanks to a crowd of over 1,000 on that occasion.
Interestingly, John Glass (who would later become the founding father who Willie Maley claimed Celtic owe their existence) had formed a club named Eastern Hibernian, who also locked horns with Columba in this period, thus bringing Walfrid, Dorotheus and Glass together within the footballing arena.
Another team of note at this time was Western Hibernians, who played in exhibition matches and were also instituted to The Poor Children's Dinner and Breakfast Tables. The Western Hibernians donned white shirts, black shorts and green and black hooped socks. In an exhibition match in February 1888, they fielded no fewer than seven of the 11 players who would play in Celtic's first match three months later!
The very initial seeds of Celtic were sewn with the success of Walfrid's aforementioned charity match between Harp of Dundee and Clyde. Walfrid was the main organiser, the one with the ideas behind founding the Poor Children's Dinner & Breakfast Tables and the main main in terms of founding football clubs. Yet Dorotheus followed him every step of the way, acting as an assistant and carrying through the ideas with his great friend. Make no mistake, these charity matches, which supported their Penny Dinner scheme were very important ingredients in the establishment of Celtic Football Club.
Hibernian's Scottish Cup triumph and the comments subsequently made at the reception held in celebration at St Mary's Church Hall, which Walfrid and Dorotheus were both present at, also played a big part. The Glasgow Irish were encouraged to "Go and do likewise," (form a major Irish football club) that day by Hibernian Secretary, John McFadden. Dr John Conway led the victory speeches and responded to the suggestion by saying to his peers: "Glasgow Irishmen, we can emulate the Hibernian's example not only in social but in political matters too, so that the goal of every Irishman's ambition – legislative independence of his country – will soon be attained."
The idea behind Celtic was in place among a prestigious few in Glasgow Irish circles, yet a final event confirmed the notion of a football club being formed for charitable purposes in the minds of the Marists.
Walfrid's Confirmation:
A charity exhibition match was organised at Glengarry Park on 26 May 1887. This time it was evident that Brother Walfrid and an embryonic committee of men, who would go on to found Celtic, were behind the match. The organisation was much better than previous charity games in Bridgeton. A trophy had been offered up to the winner, which enabled the clash to be labelled 'The East End Catholic Charity Cup'. A major coup was also secured, when the competing teams were announced as Edinburgh Hibernians and Renton. The magnitude of this contest should not be understated, for Hibernian were Scottish Cup holders, whilst Renton held the Glasgow Merchant's Charity Cup (the cup committee invited some teams located on the periphery of Glasgow to compete) and Dunbartonshire Cup trophies.
The improved planning paid off when 12,000 fans paid entry to the fixture, a larger crowd than that which attended the Scottish Cup Final three months earlier! The score finished 1-1, meaning a replay and another pay day beckoned. The replay was penciled in for the beginning of the new season, on 6 August 1887. A reduced, yet respectable crowd of 4,000 arrived excited at what lay in store. They weren't disappointed as Neil McCallum, who would go on to score Celtic's first ever goal, struck the net five times in a 6-0 win for Renton.
Following the match, the Renton and Hibernian parties were cordially invited to the Sacred Heart Boys Club for a post-match reception. There, it was revealed that the combined crowds of 16,000 over the course of the two games, had raised some £120 (equivalent of £15,000 in today's money) which was primarily donated to The Poor Children's Dinner and Breakfast Tables, but was also dispersed among charities in Edinburgh and West Dunbartonshire.
The Sacred Heart parish had witnessed a revolution of football for good. The football became a leather tool introduced to local school playgrounds as a means of encouraging educational attendance, whilst the charitable fundraising power of the sport had confirmed the convictions of those behind the foundation of Celtic. From this point, nothing could stop the founding of Celtic Football Club.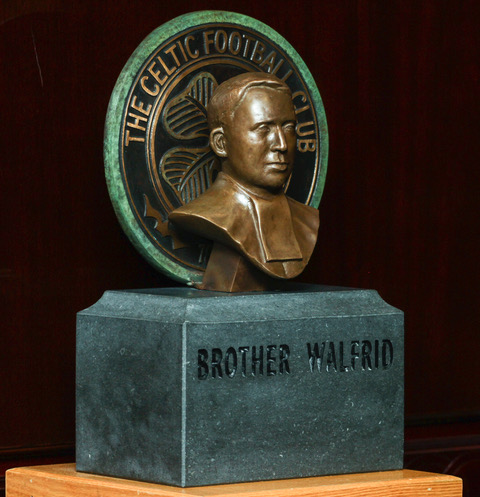 CONTINUE READING ON THE NEXT PAGE…