There's no doubt this goes down as one of the most heartbreaking results in a European final of all time. Time has also shown that Jose Mourinho's teams are especially unlikable, so it get even sadder as time goes on.
You can also bring chaos theory into things, but would Porto have won the Champions League the next year if they had been beaten here? Perhaps players would have left and Mourinho may not have become the household name he is now.
One thing you can't dispute is the legend of Henrik grew even further that night, single-handedly he kept Celtic in contention to win that final.
Someone has taken to the new PES game to try and right the wrongs of history. Many thousands of Celtic fans have never been able to watch the Seville game – such is their enduring hurt at the way the game ended, so even on a PES game some will want to turn away now! Admittedly this isn't an exact carbon copy of either goal, it does have some similarities to the second goal:
Scored this goal in pes 2020 as Classic Celtic vs Classic Porto. Reminds me of Larsson's goals against them in the Uefa cup final. from CelticFC
We could start a PES vs FIFA argument but nobody really cares anymore. The classic Celtic side can be downloaded for use on PES and some of the likenesses look pretty good.
Unfortunately it's not clear if you can try and recreate some classic Glasgow derbies, classic teams do appear in the game but it doesn't look like dead ones do…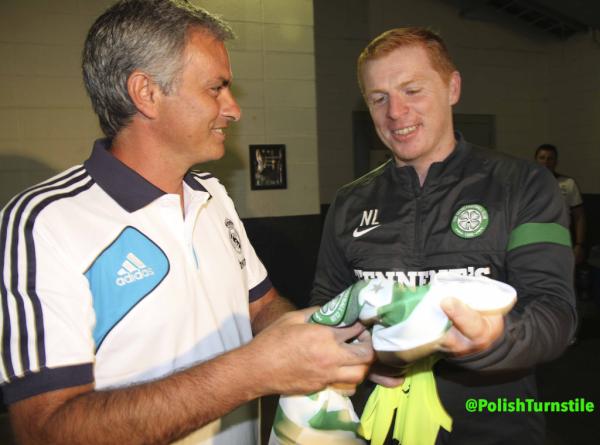 Incidentally talking of Jose Mourinho, the news from France today is that he has turned down the Lyon job – and the chance to manager former Celtic Star Moussa Dembele – because he's apparently close to accepting a job elsewhere…
Breaking | Lyon President Aulas confirms in a telephone press conference this morning that José Mourinho turned down the vacant managerial role because he's about to take a new job elsewhere.

— Get French Football News (@GFFN) October 10, 2019
ALSO ON THE CELTIC STAR…
So-called 'Supercomputer' predicts Title Win for the Rangers – Why it's Nonsense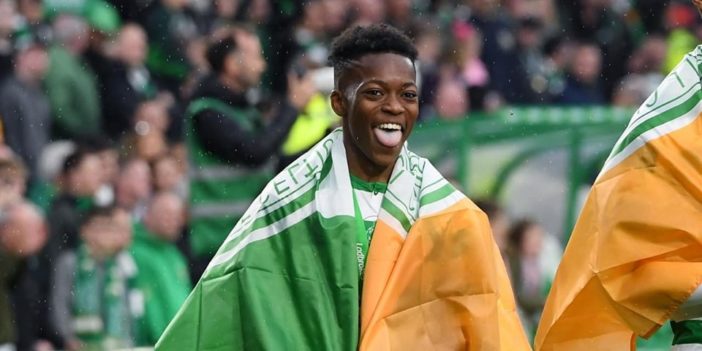 Celtic Star named by L'Equipe in list of World's Most Outstanding Young Players
The Blood Sacrifice – The Celtic, Glasgow Irish and the Great War
Celtic's Mummy's Bhoy would please Tracy with a goal in Moscow
Matt Corr – If you know History, Sept 1988 – 4 defeats from 6 league games for Celtic