Carl Starfelt will almost certainly make his debut for Celtic tomorrow evening at Tynecastle as Ange Postecoglou gets another one if his signing into the side for the Scottish Premiership opener against newly promoted Hearts.
The central defender is likely to form a partnership with Stephen Welsh and The Celtic Star wanted to know what the Swede's initial impression was of the Celtic youngster. With time restrictions in play, the fan media bashed through numerous questions and we found out about Starfelt's time in quarantine, when we found out about Celtic's interest in him, his conversations with Ange Postecoglou and the song he'd like the Celtic supporters to sign for him!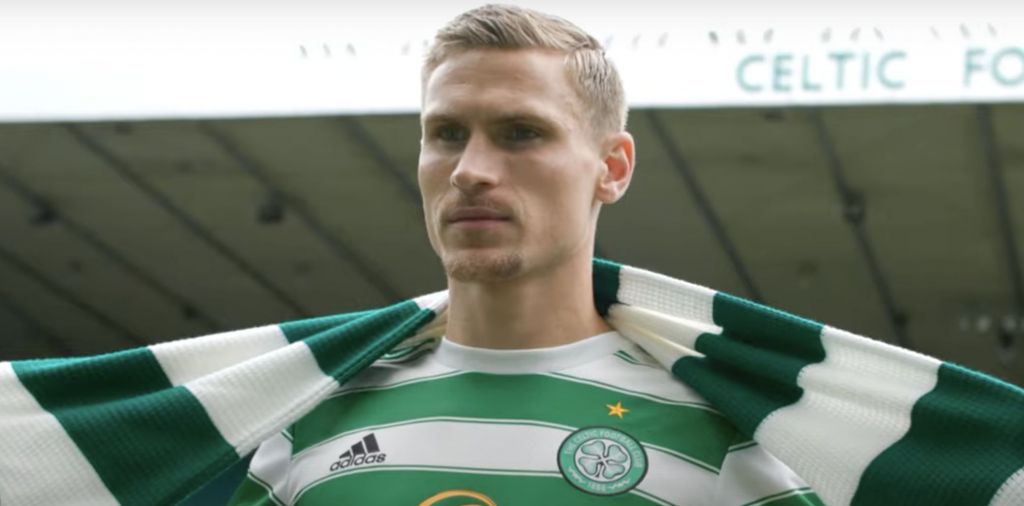 The fan media involvement seemed to have slipped down the agenda at the club over the past few weeks, certainly surrounding the Champions League qualifying games against FC Midtjylland, amid workload issues at Celtic. Surely though the answer to this in the short term is to return to the mixed media conferences involving both mainstream media and fan media as has happened with Fran Alonso and Jim McIntyre, the Celtic FC Women and Celtic B managers respectively.
Here's Carl Starfelt speaking this afternoon to the Celtic Fan Media. This is our own recording so as always when Celtic provide a more polished version we'll swap over to that but for now this is our version…