LEIGH GRIFFITHS has opened up to Celtic TV in an exclusive interview the morning after the night before at Rugby Park.
The Celtic Number 9 is back in the starting eleven at Celtic and has scored in both of the two opening games of the new year and decade against Partick Thistle and Kilmarnock. And he's looking forward to playing in the first match at Celtic Park this year when Ross County come calling tomorrow afternoon.
Yet in both games he's been at the centre of controversies. After his goalscoring celebration at Firhill, Charlie Nicholas led the criticism of the player who was simply telling his critics to shut it.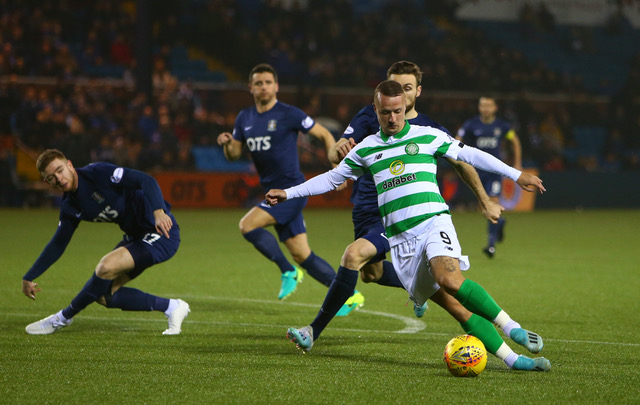 Then at Rugby Park things got totally out-of-hand as the media and pundits launched a disgraceful assault on the Celtic striker. Sky Pundit Kris Boyd let the way with his attack on Griffiths missing games due to his mental illness, despite the former Rangers striker losing his own brother to mental illness and running a charity which is meant to help sufferers.
Such is the anger about Boyd's comments – which we reported on yesterday – 'We all know what motivates Kris Boyd'. He is 'an appalling ambassador for a mental health charity'see HERE, there is an online petition to have Boyd sacked from Sky and Celtic have taken the unusual step of writing to the broadcaster about Boyd's comments.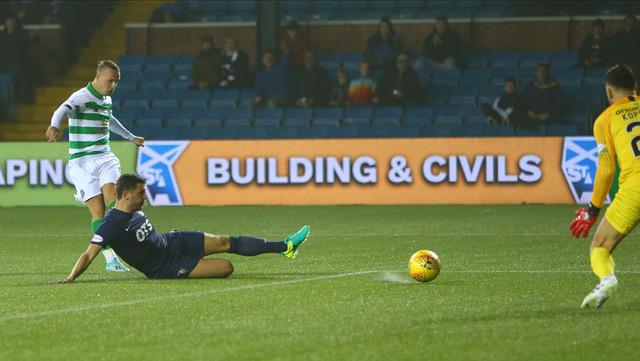 Then there was the 'incident' with Kilmarnock Uncle Albert, an aggressive, angry and bitter old fella who apparently hurdled abuse at Griffiths all night then was angered when the Celtic striker through what the Daily Record described as an 'OBJECT' in Captain Birdseye's general direct, which outraged another former Rangers striker Steven Thompson who didn't let the black bin bag in the bin that Griffiths was throwing his sock-tape into get in the way of his outrage on BBC Scotland's Sportscene last night.
Here's Leigh Griffiths talking to Celtic TV where he touches on the dark times he's come through and thanks the Celtic Support for all the encouragement he's had from them.
A few of the comments to the video are worth noting.
"Good to see Leigh back scoring and shush the doubters. Can't wait to see him back scoring more for Celtic and Scotland," Chrissy 88 said.
"Well said fella, too many haven't walked in your shoes never mind playing the game at your level," Barry Livingstone noted.
"He's coming back just when we need him!" Boobie Feet reckons.
"It's great to see Griffiths back, genuinely missed him a lot and I hope he gets back to his absolute best," Mario Venditti stated.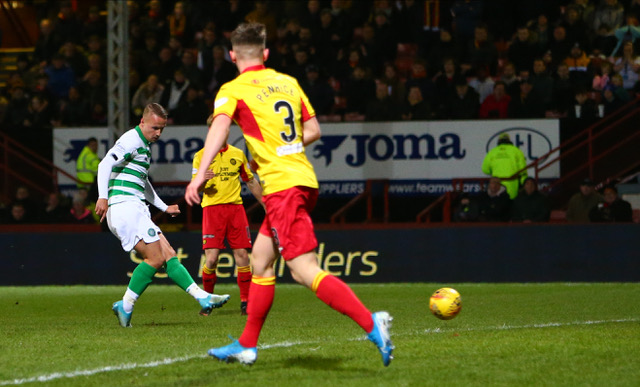 :Different class. Loving the link up play with Eddy too hopefully we are going to stick with the 3-5-2. I want to see you in the team every game when possible. The more game time you will get back to your 40 a season tally, I don't doubt you," Stevie Bpy 1988 wrote.
"Shut the rest of them up wee man. God bless you," was Derek Hart message to Leigh Griffiths.
"The fans will always be behind you wee man. Someone who always gives 100%! Keep the head up and the ball in the net Hail Hail," said Arron Black.
SUPPORT CELTIC, SUPPORT CELTIC POOLS
Help raise money for Celtic Youth Development by joining the £1 weekly lottery and you could win up to £25,000 – just click on any one of the photographs below to join.