Celtic posted an amusing video-clip on TikTok of Chinese summer signing Shen Menglu attempting to answer this question; "If you could meet any person dead or alive, who would it be and why?"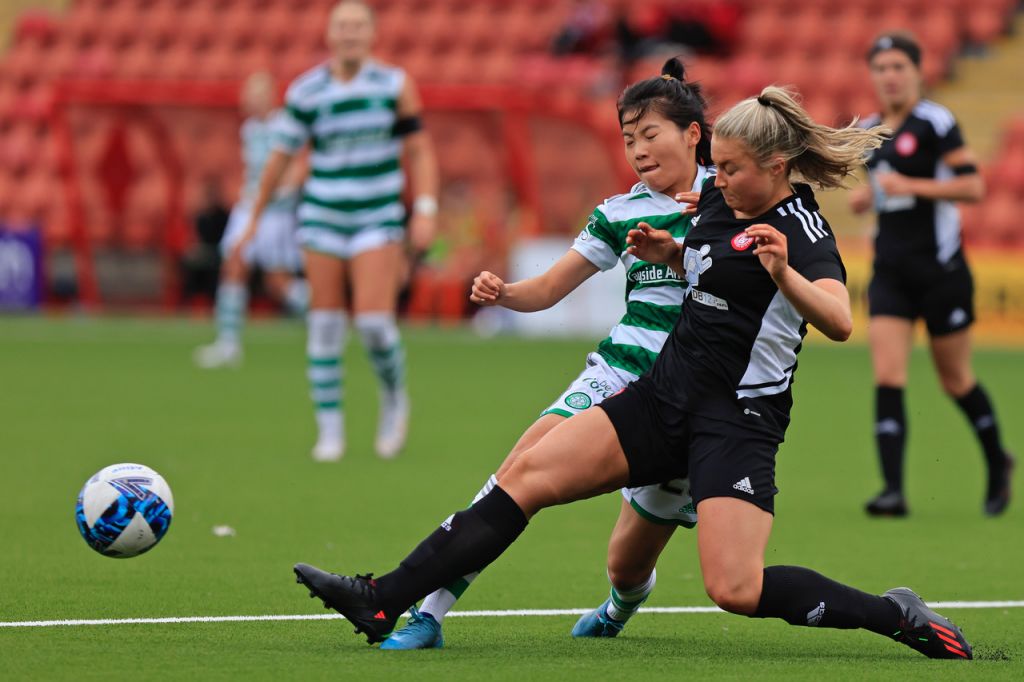 Although she initially struggles with the language, a combination of Google Translate and her teammates help her out to explain the question and when that fails they give her a few suggestions. Messi and Ronaldo were the two names thrown at Shen by her teammates, but she decided to answer with a superstar much closer to home.
To the amusement of the squad, Lu decided that when choosing between Messi and Ronaldo she would ignore both and as quick as flash came up with another superstar, one much closer to home, in Kyogo Furahashi. It must be said, that is not a bad choice at all!
You can also watch on old fashioned Twitter…
🎙 @lucyashworth0 quizzed the team in this week's @CelticView podcast and Lu had the whole squad in stitches with her answer…

📺 Watch the latest episode in full, now available on the official #CelticFC YouTube channel ⤵

— Celtic FC Women (@CelticFCWomen) September 29, 2022
You can also watch this all play out in the latest video from Celtic View, which with no first team action, concentrates on the Celtic FC Women squad with some great interviews with Lucy Ashworth-Clifford and Rachael Johnstone.