Neil Lennon revealed that he took part in a Zoom meeting this morning with Celtic's major shareholder Dermot Desmond and the PLC's CEO Peter Lawwell and the discussion was all about the current situation at the club that has seen the Europa League campaign flopping badly and the pursuit for Ten-in-a-Row faltering.
Lennon spoke of the three of them "trying to find solutions to what we can do better" admitted that his two bosses were far from happy at the way this season has panned out so far. The Celtic manager revealed that he himself shares that frustration and gave some new information about the difficulties that the players are experiencing due to the Covid restrictions and also for the new arrivals the problems that they are having to cope with as they try to adjust to life in a new country especially during these highly challenging times.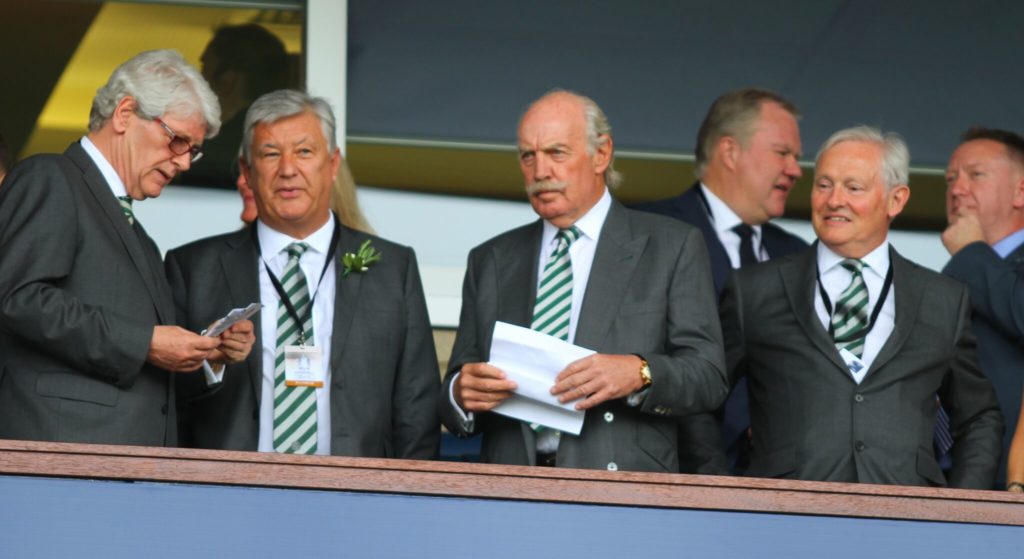 These points are being ridiculed on social media today, mostly because supporters remain angry at last night, the game at Easter Road and just about every other game this season including the Champions League exit, the game against theRangers were their keeper didn't have a save to make and of course the first of two 4-1 defeats to a Sparta Prague team who it seems can't beat anyone except Celtic!
Watch Neil Lennon's full media conference below…
The Celtic manager said that this morning's Zoom chat was "a very productive conversation" and revealed that he still has Desmond and Lawwell's "full support".
"I speak to Dermot maybe twice a week. I spoke to the two of them today on a Zoom call. We're trying to find solutions to what we can do better, not just with the first team but all round the club.
"It was a very productive conversation and I have their full support. We're not happy with the way things have gone over recent weeks and I am the head of the football department and the face of the club.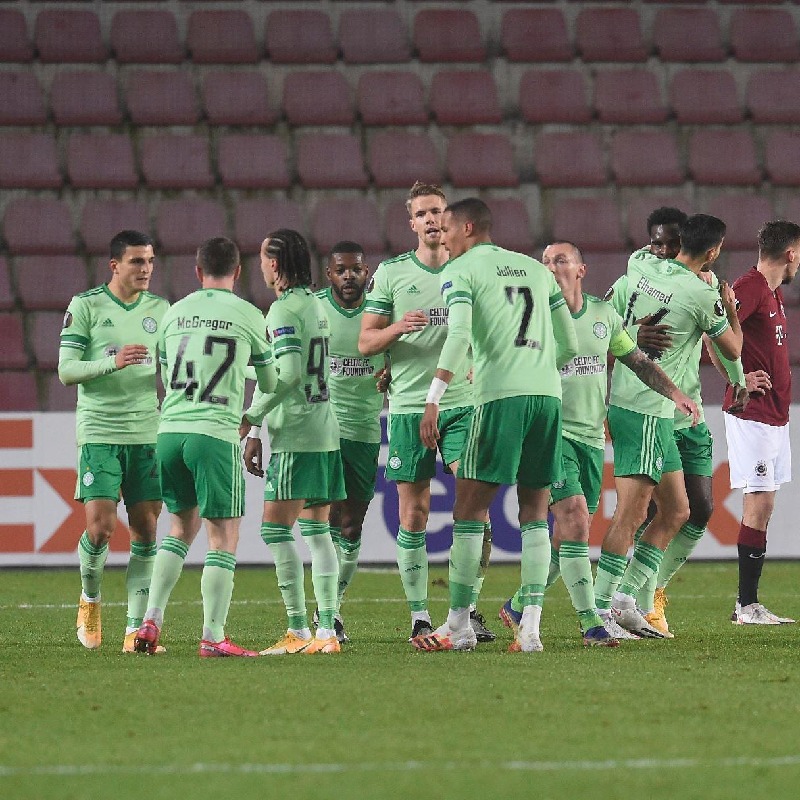 "They are not happy about things, no question. They are honest about things as well but they believe in me and I believe in them and I believe in the process."
Lennon is concerned about the lack of togetherness, something that Scott Brown has spoken about previously. It seems that the players are training at different times and are never all in the same dressing rooms at Lennoxtown as the club adapts to the Covid restrictions.  And the Celtic manager revealed that there is some work underway to create a meeting area or players' lounge at Lennoxtown to encourage mixing and an Esprit De Corps. 
"We're trying to do some refitting here at Lennoxtown to create an area where they can relax after training, a lounge area, if you want to call it that. We don't have that amenity at the minute and, with the way things are, dressing rooms are split up and eating times are split up.

"Sometimes they don't see each other, except when they're out on the training ground. That's a very difficult thing to do. We are looking at different ways out knitting them all together in an, obviously, socially distanced environment, so they can get to know each other and spend a bit more time together than they're doing at the minute.

"That's one area we can look to help them out with. In terms of the psychological side, it's just confidence. You can see what I'm touching on, compared to the run we had in Europe last year, a few of them are lacking a little of confidence at the minute."

Hold my beer!
New lounge area being built at LXT so players can get to know each other better. 😕

— Diego Laxalt* CSC 🔟IAR💚 (@DBestseventy2) November 27, 2020