Celtic related news from Belgium from yesterday action, the Celtic loanee Marian Shved came off the bench to score a late winner for KV Mechelen. Despite recently falling out with their manager (see below) the Celtic winger appears to have improved his attitude enough to get back into the Mechelen plans and he's now come up with an important goal for the club.
There's clearly quality there, let's hope he kicks on & proves himself, @aboutceltic tweeted last night.
🇺🇦 | Marian Shved

Celtic loanee Marian Shved came off the bench to score a late winner for KV Mechelen in Belgium tonight.

There's clearly quality there, let's hope he kicks on & proves himself 🙌🏼pic.twitter.com/x0s8k9dtIL

— Everything Celtic (@aboutceltic) December 27, 2020
Marian Shved has just scored in the 83rd minute after coming on as a substitute for KV Mechelen to put them 2-1 up against Mouscron pic.twitter.com/wZqbZKEC7e

— Lewis 🍋 (@LewisLaird01) December 27, 2020
"Will Celtic want to keep him? Apparently, the lad is a talented player but the manager of the current team he is on loan at stated that, Shved has a bad attitude problem that alienates him from the rest of his teammates," @TBhoys88 asked.
"Bring him back!" @LauraBey9 demanded, adding:"Give him a chance he is exactly what we need on the right."
"He survives the famine of minutes to still score goals," added @martin67_.
"Lennon will be gone by the time he comes back so maybe he will get a chance," @LupinBhoy suggested but @aboutceltic got it right with this reply to that: "I'm not blaming Lennon for this one, the boy is clearly lazy with a poor attitude but let's hope he's had a reality check."
"The boy obviously has talent but just doesn't apply himself in training… Shved should be on the back of every kids top right now pushing us for the 10 – it tells you it all that he isn't," @mckerrowp observed.
WWe need to get this lad settled when he comes back and get him firing! Be criminal to just wash our hands of him. But we don't know what he's like behind the scenes I suppose," @Shiv1888 added, while @Dublin_Dec was certain, saying, "He won't be back".
Probably right pal," @Shiv1888 replied. "It's a shame, could've and should've been a real player".
🇺🇦 Marian Shved with a debut goal!
🇫🇷 @Chri6ViF with a debut clean sheet!

Full #KALCEL match report as an assured team performance makes sure #CelticFC progress to the 3rd #UCL Qualifying Round ⬇️https://t.co/5IOnaK2eSE

— Celtic Football Club (@CelticFC) July 30, 2019
Previously we reported on Marian Shved's problems in Belgium football after joining KV Mechelen on a season long loan deal back in August. On 5 December we reported on these problems.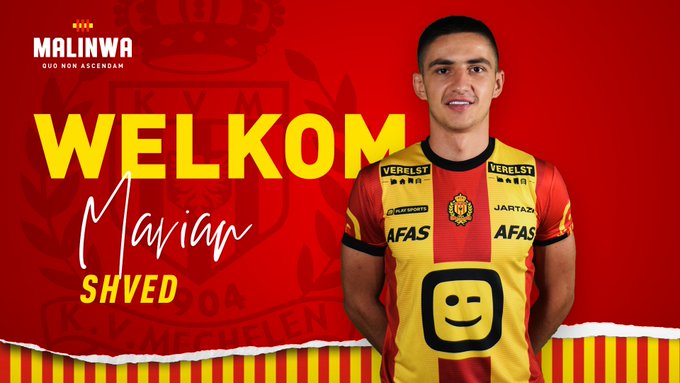 Celtic £2m Waster: "Even pretends not to be here", "Introverted" Shved slaughtered: "Arrogance", 'a loner", "wasting my time"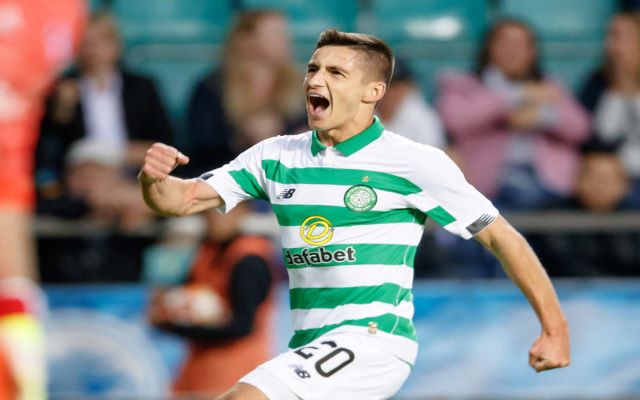 History seems to be repeating itself for the £2m Celtic punt in the January 2018 window when the then Celtic manager Brendan Rodgers distanced himself entirely from the club's signing of Marian Shved.
The question at the time was if the signing wasn't coming from the manager and his staff then who exactly made the decision to sign Marian Shved. Curiously though the player has always had plenty of support among the Celtic fans yet it is fair to say that the impression he made at Lennoxtown was far from favourable and his time at Celtic was up a long time before he was eventually shipped out on loan, amid informed chat that he his was 'the worst attitude ever' coming out of the club.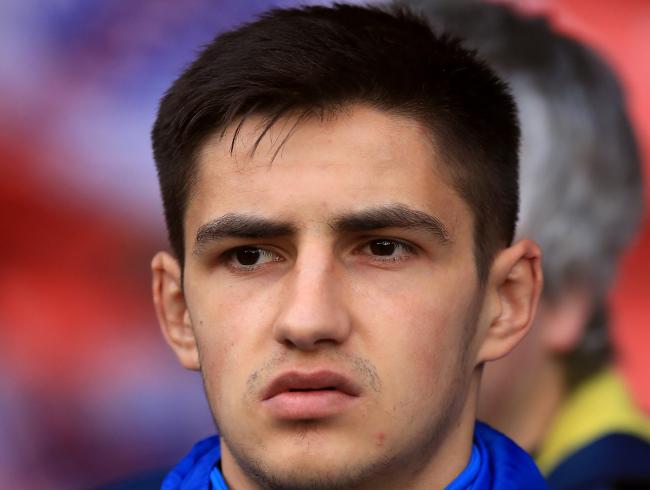 Yet the basis of the support Shved enjoys among the fans, and probably the reason the £2m punt was taken on him, was an impressive collection on You Tube of his goalscoring exploits. It's clear that there is a footballer there but unfortunately the boy himself doesn't seem to be ready to show the necessary determination and application to make it work for him. His therefore is a career heading in the wrong direction.
Contrast that with Jack Hendry who could hardly be called a fans favourite at Celtic and who is also on loan to a Belgian side this season. Last week his manager praised the centre half saying he was the most important player in his team and one of the best defenders in Belgian football.
Marian Shved though is getting an altogether different type of reaction from his manager at Mechelen, where he is on a season long loan. Wouter Vrancken has slaughter Shved over his bad attitude and has told to take up billiards instead of playing football! Yet it was all very different in the summer when the Mechelen boss was delighted to sign the Ukrainian winger.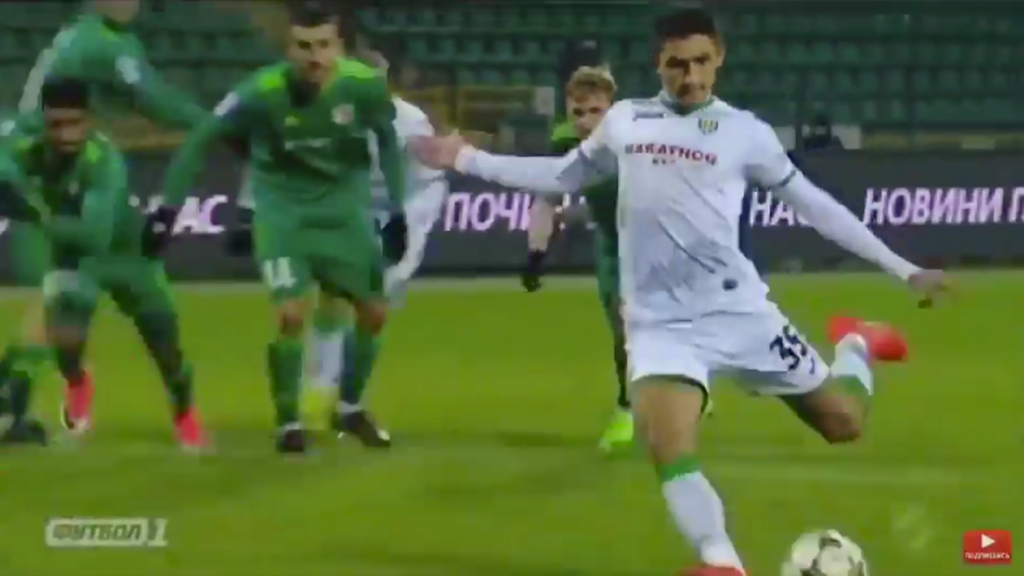 "Let's be honest here, Marian Shved is an outstanding talent who would not normally choose to play for a club like Mechelen. We are very lucky to have him," Vrancken said. But as usual Shved's attitude ("the worst I've seen at Celtic in ten years working with new players") has resulted in him struggling to win a place in the Mechelen side. In fact Shved has managed just three appearances from the bench over the last few months and has contributed nothing.
When asked about his curious failure to play the on loan Celtic winger Vrancken said: "I don't feel like I should be wasting my time on him anymore.
"The players and staff have done everything they can to include Shved in the squad, but he puts himself above the group," he said, as reported by Daily Record.
"He regularly arrives late and even pretends not to be here. The staff and the players have talked to him several times. I spoke to him in private, I also addressed him in the group. But we haven't got a response.
"Well, it stops now. If he wants to be a loner, he can. Go play billiards for the rest of his life or something. He doesn't want to belong in this group where everyone jumps through fires for each other.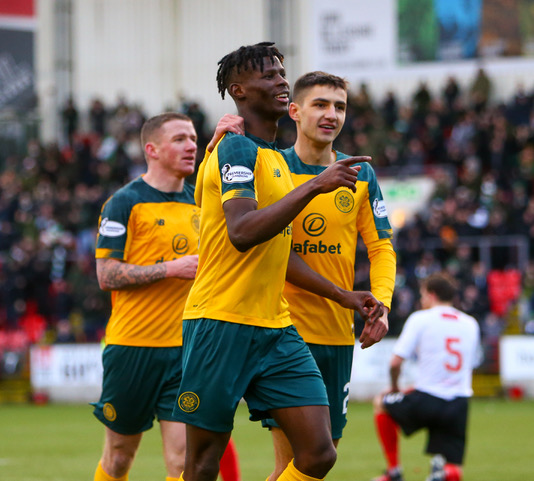 "He is introverted, but his arrogance makes it worse. There are many players in football who have not got the best out of their career, despite all their talents.
"And the way Shved is going, this will happen to him too. If these comments get a response from him and make something click in his head, then so much the better and we will have a high-quality player on our hands. But if it doesn't then he won't play. I cannot accept he puts himself above the rest of the squad."
However the manager relented and has decided to give Shved another chance, adding that he will complete his season in Belgium football. Shved has two years remaining on his contract at Celtic.