The official Celtic TikTok page has uploaded a very short clip announcing the inclusion of the Celtic winger, Luis Palma in this week's Cinch Premiership 'Team of the Week' and then he goes and does this for Honduras. What a player Luis Palma has turned out to be! 
In this clip, Celtic has the photo announcement of Luis Palma's inclusion in the 'Team of the Week' as the background as a miniature Cilla Black is pasted in the foreground singing her iconic hit from the 1980s 'Surprise Surprise'.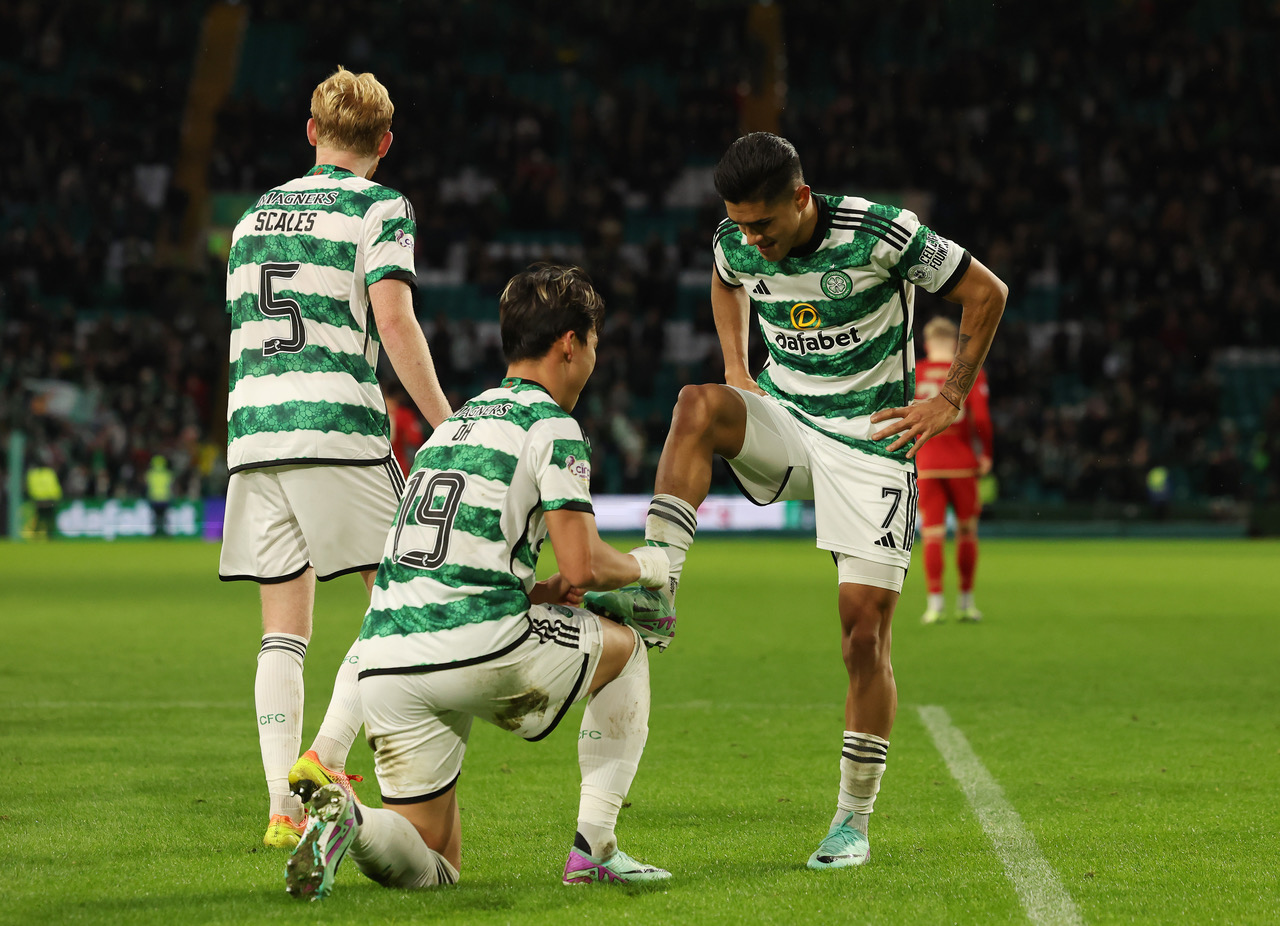 This is a very fitting song to put over the announcement as the form of Luis Palma against Aberdeen last weekend was simply outstanding. So, it has come as little surprise that Luis Palma has been named to the Team of the Week.
And have you seen his sensational assist for Honduras in the 2-0 win over Mexico? No, well have a look at this? This Bhoy is a player!
Luis Palma's assist😮‍💨 Vamos🇭🇳🍀
30′ Honduras 1 – 0 Mexico@Luispalma217 @CelticFC pic.twitter.com/8g7zknibeB

— Yatao (@yataoda4) November 18, 2023
Luis Palma played 89 minutes in Honduras 2-0 home win over Mexico 🇭🇳 pic.twitter.com/61RNrXLeLk

— Celtic Curio (@Celticcurio) November 18, 2023
I'm starting to think that £3.5 million is looking like a bit of a robbery on Aris FC for Palma now.

Quite a sublime player, and he's only going to get better.pic.twitter.com/FZiOgcSkKB

— Ryan McGinlay (@TheRyanMcGinlay) November 18, 2023
Jota this, Jota that.

It's Luis Palma's city now. pic.twitter.com/jHQ60DuI0I

— Ryan McGinlay (@TheRyanMcGinlay) November 18, 2023