AN UPDATE on our Fake News story from earlier this evening which was written by Niall J, First the Police Report and now Eye Witness Account contradicts Jim from Drumchapel's story.
It seems that Jim's a little confused a few days after his trip to Paradise on Sunday and rather the check out the claims the red-tops were happy to go with the agenda, a narrative that has been full on anti-Celtic since the moment Morelos walked off the park in disgrace, yet again.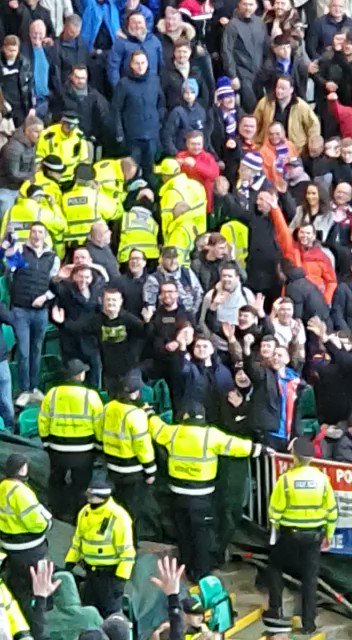 After Niall's article – and it looks like the Celtic support are once again having to do the heavy lifting when it comes to taking on their dark arts – we received a message and a video which we'd like to share with you.
These came from Mike @mikehoops67
"Who did the fake news story? Because I have a video of the guy getting treatment. A policeman was behind him…describing to his colleagues what had happened. The guy went stumbling down the stairs and fell," Mike told us.
And here is the video, watch for yourself. "See the guy in the red, the old boy's next to him. The Policeman is behind him…"
Watch now and make your own mind up.