HEARTS groper Steven Maclean is facing a 2 match ban for violent conduct as the SFA's Compliance Officer Clare Whyte is set to review the striker's 'hand ball' assault on Celtic midfielder Eboue Kouassi.
Incredibly the Hearts forward tried to laugh off his indecent assault and suggested that Celtic would try to make more of it that is merited.
If any of walk of life such conduct would almost certainly lead to a Police charge against the offender – it is an entirely unacceptable in 2018 and the SFA must set down a clear marker that this kind of underhand behaviour is not a joke and has no part in the game.
Regarding McLean grabbing Kouasi, if any of us did that at work we'd be in big trouble, what makes him think it's 'banter' on the football field? In this age it's simply not acceptable & he'd best wisen up. pic.twitter.com/gBUSuZ22Da

— Lisbon Lion (@tirnaog09) October 29, 2018
BT Sport's cameras clearly caught MacLean's offence which resulted in the Celtic Star rolling around in pain. Many supporters at the ground thought that Kouassi had gone down too easily but they didn't get the close ups that the television viewers saw.
Maclean was already on a yellow card but presumably referee Willie Collum never say him handle the Celtic player's privates, or he would certainly have issued another card, either a second yellow or a straight red.
The fact that Collum missed the assault means that Clare Whyte can and almost certainly will take action.
But no review will take place before Hearts welcome Hibs to Tynecastle on Wednesday so MacLean will be available for that match, meaning that any suspension will take effect from Saturday – when Hearts travel to the east end of Glasgow to play Celtic.
The 36 year old Hearts player is also lucky if he doesn't end up helping Police with their inquiries, should the incident be reported.
Incredibly he tried to make a joke about it all, describing the incident as 'fitba.'
It was just a laugh. It was a wee wind-up. It's fitba, eh.
"Jesus, if I went down every time a centre-half did that to me I'd be on my backside all day!
"If you think about how many times a centre-half has a dunt on me, I'd be on my arse all game.
"No doubt they will try to play it up, but it was nothing."
It's unlikely that Clare Whyte will think that it was nothing.
Also on The Celtic Star and clicking on these links helps this site enormously…
'Get trophy in the bag, then push for the other two,' McGregor's Treble Treble Target…See HERE.
'No timeline' on Griffiths return but Rodgers hopeful he'll be back soon…See HERE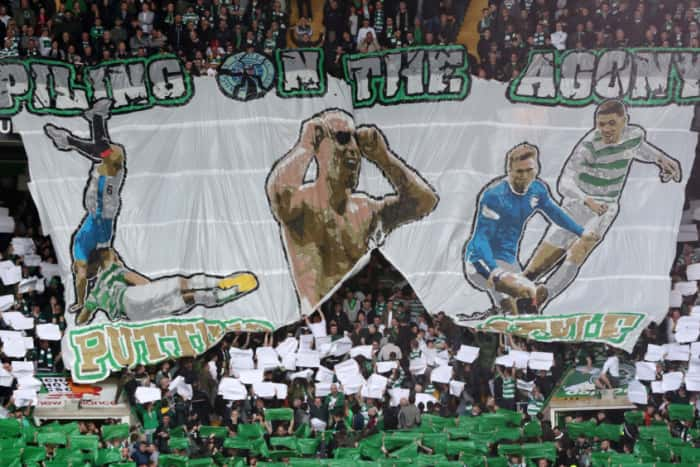 Piling on The Agony, Putting on The Style…See HERE.
Christie eyes new contract and starting role for Celtic…See HERE.
Murrayfield Video: 'A Disappointing Defeat,' This is how it feels to be Hearts…See HERE.
'Natural Order Restored at Murrayfield,' Karma on Celtic Fans TV…See HERE.
'Blue Monday for some after a truly Beautiful Sunday,' David Potter's day at Murrayfield…See HERE
'He is a fantastic player, definitely one we'd love to keep,' Rodgers on Ryan…See HERE.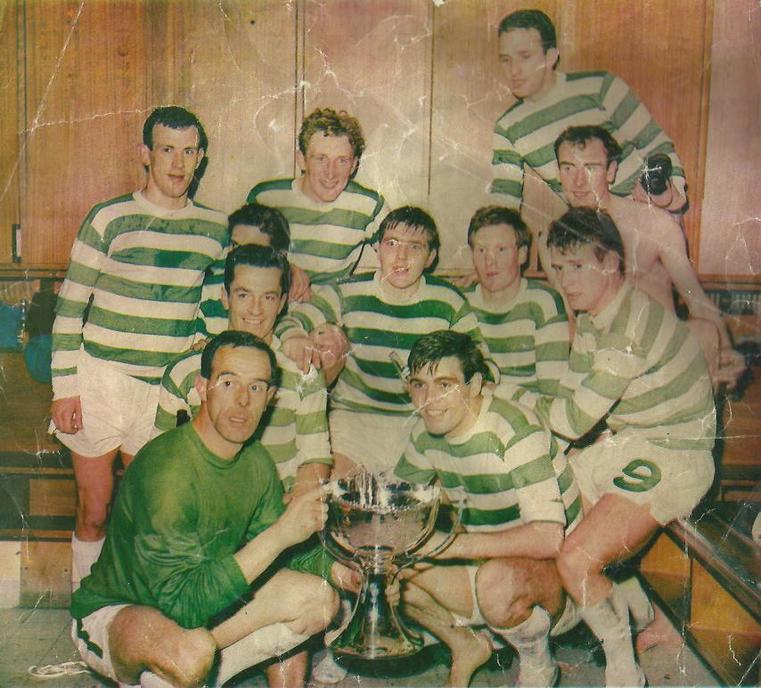 Jim Craig – Bobby Lennox wins the League Cup for Celtic…See HERE
Sheep shock Steven Gerrard as Rangers are beaten at Hampden…See HERE
"Ryan Christie had a sensational individual performance," Rodgers…See HERE
Broken Hearts as Celtic dish out Capital Punishment…See HERE.